DeWanda Wise on Jurassic World Dominion – in cinemas June 10: "I've never had an experience as technically challenging and fast-paced"
With the hotly anticipated Jurassic World Dominion roaring into cinemas today, star DeWanda Wise talks to Paul Nolan about action filmmaking and working with the iconic franchise's legendary stars Sam Neill, Jeff Goldblum and Laura Dern.
Jurassic World Dominion hits cinemas today, June 10 – and it's another rip-roaring instalment in a franchise that commenced almost 30 years ago with Jurassic Park, a movie where Steven Spielberg once again created (as opposed to merely capturing) the zeitgeist.
Speaking to Hot Press in LA, Jurassic World Dominion star DeWanda Wise – who plays Kayla Watts, the pilot who flies the mission at the heart of the film – is hugely enthused about participating in the movie, as well as the unique challenges of action filmmaking.
"It's immensely exhilarating," she says. "As an actor, part of your challenge is, 'Can I hit this on the first take?' There's a sequence where Kayla and Owen [Grady, player by Chris Pratt] are running across the ice, where he jumps and falls in the water, and she jumps and continues on. We only shot that once – I had one chance to try and get some height. We didn't have to dry off Chris Pratt a million times."
"That degree of athleticism, and that feeling of 'Oh, it's game time', it's very cool, I love it. That's why I'm here, that's why I do it."
Wise also got to enjoy the experience of acting with the newer generation of stars as well as franchise veterans like Jeff Goldblum, Sam Neill and Laura Dern.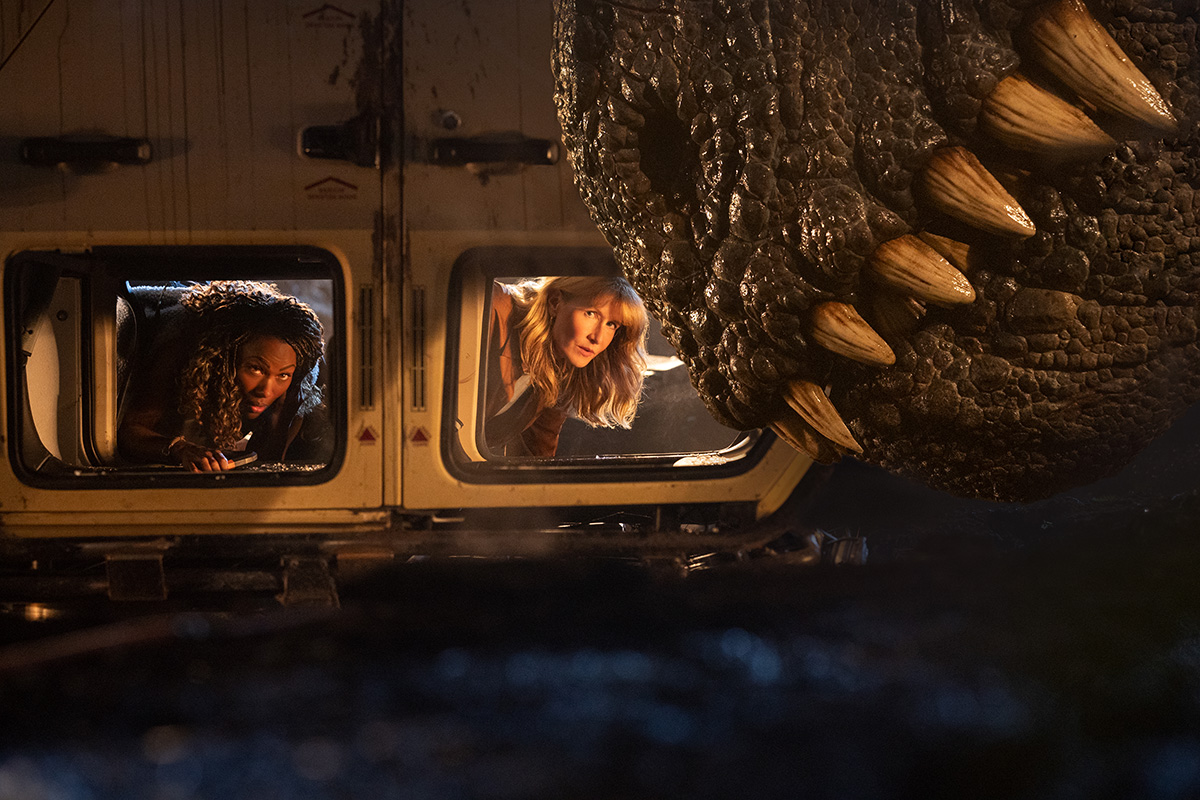 "Yeah, it was fantastic," she enthuses. "I can't stop talking about this because I think it's so crazy, but I'd already worked with Sam Neill on something, which is the wildest thing. We worked together on an episode of Invasion for Apple, where we literally played partners. So FYI, Sam and I are a dynamic duo. To everyone in the world, you're welcome! We're still looking for a third thing – we're thinking vampires but we'll figure it out when we have time!"
"It's really remarkable, and an absolute privilege, to work with actors who you really respect and admire, who you're a tremendous fan of. And then in the process, you discover that they're as wonderful as human beings as performers, if not more so."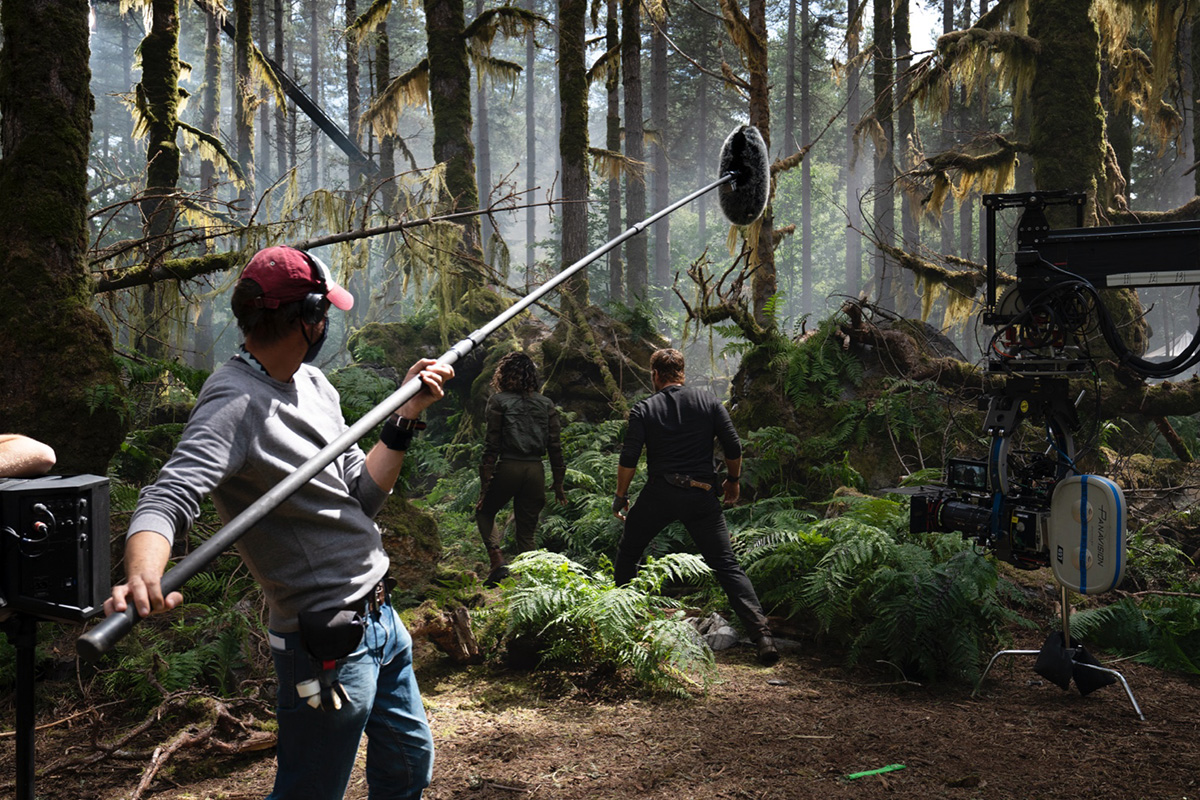 How did DeWanda feel upon landing the role of Kayla – was it exciting or nerve-wracking, or a combination?
"Definitely a combination," she nods. "That's a really good question. It was exciting and it's always a responsibility – I take everything far too seriously. I have a very sensitive nervous system, so I'm very high on the neurotic scale! But I had enough time to meet any level of intimidation that I felt, and that's all you can do. As an actor, you prepare for the moment and then whatever comes, it's fast and furious."
"Obviously, I've never had an experience as technically challenging and fast-paced. On top of it, we're shooting on film, so there's a level of 'Don't waste this roll!' You had that added pressure, but I had a lot of support onset that I'm very thankful for."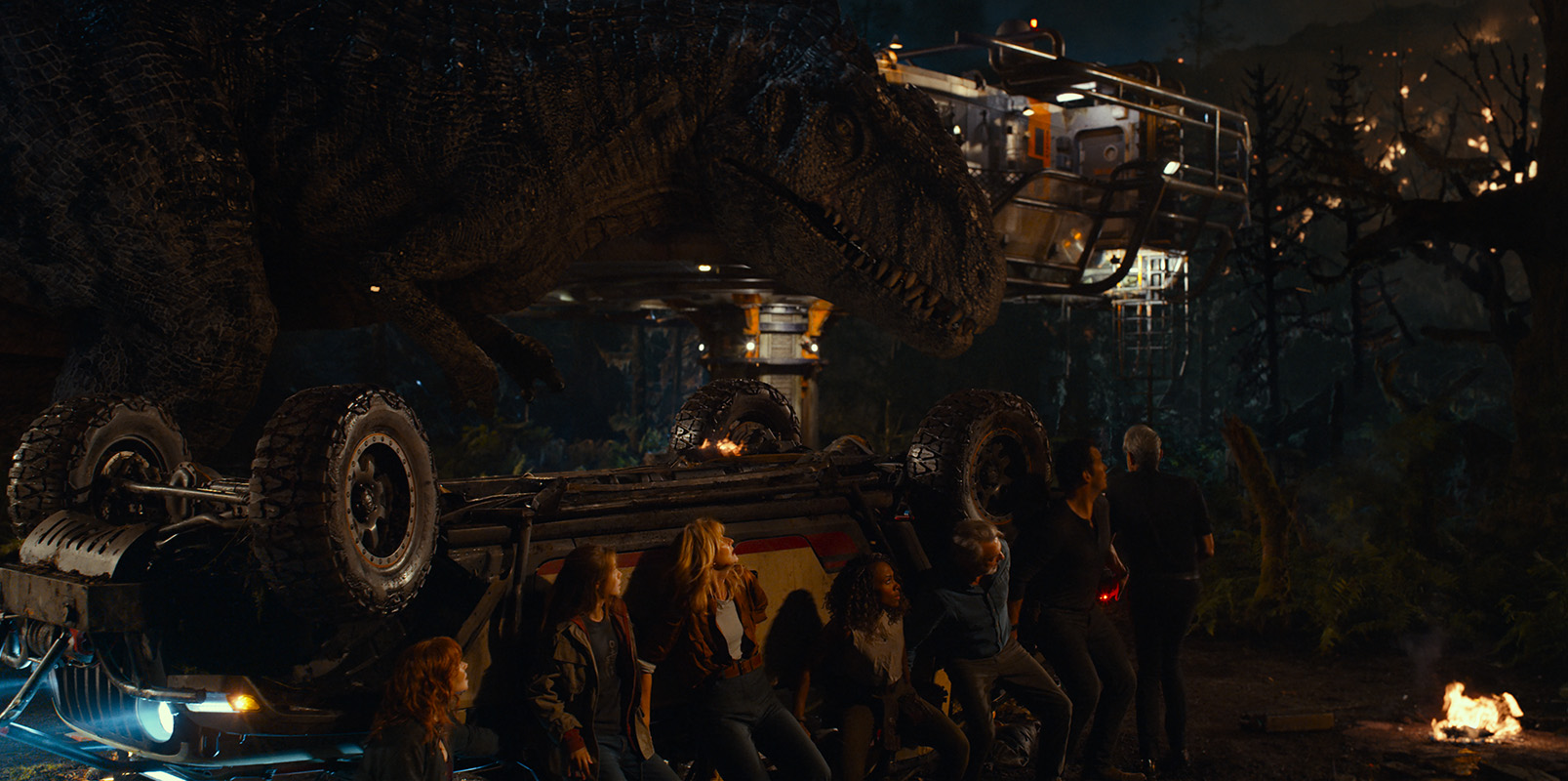 Action movies can make for some of the most exhilarating cinematic viewing experiences, but do actors get to experience that level of excitement whilst making the films? Or can it be tedious at times?
"Not with Colin Trevorrow," says Wise of Jurassic World Dominion's director, who returns to helm the movie, having also overseen the trilogy's first installment in 2015. "It's not tedious at all. In anything you're working on, it really matters how specific the director's vision is. Colin already knew how he was going to edit the film, so there's no wasting your time. So it doesn't feel nearly as tedious as something where they're just like, 'Alright, we gotta get this coverage just in case we're gonna use it.' Thankfully in my career in general, I've worked with very clear and solid visionaries, who know what they want."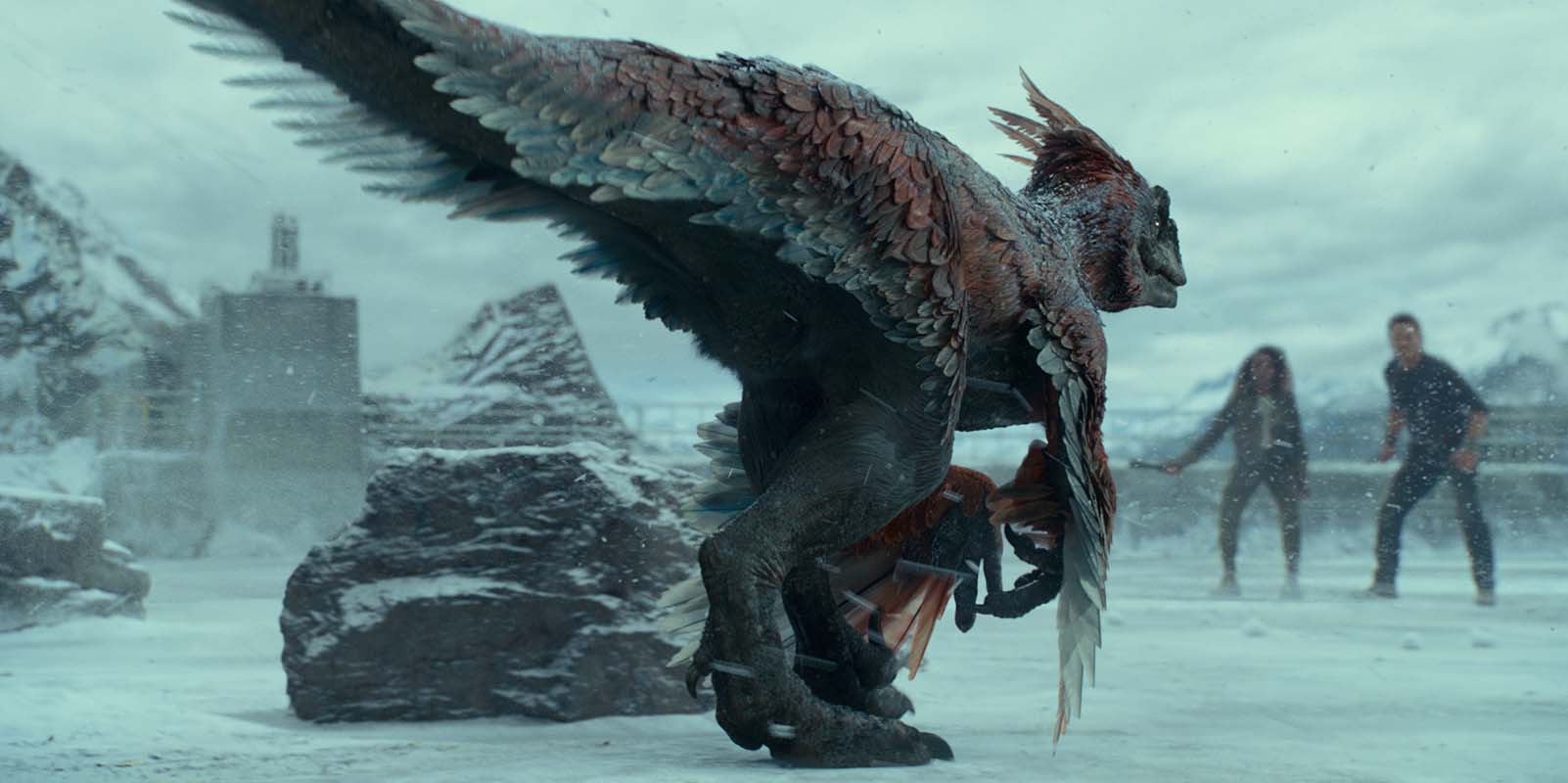 So how does the character of Kayla fit into Dominion's dual storylines?
"The thing about the construct of this one, is that the dinosaurs are out and living among us," says Wise. "When you think about it logistically, it's like, 'Okay, if that's the case, then all of the characters clearly need to go somewhere in the journey.' So it's a question of, who's gonna get them in and out of there? Who's it gonna be? We need someone to fly the planes, so just on basic infrastructure and story terms, it's like, 'Yeah, we're gonna need that.'"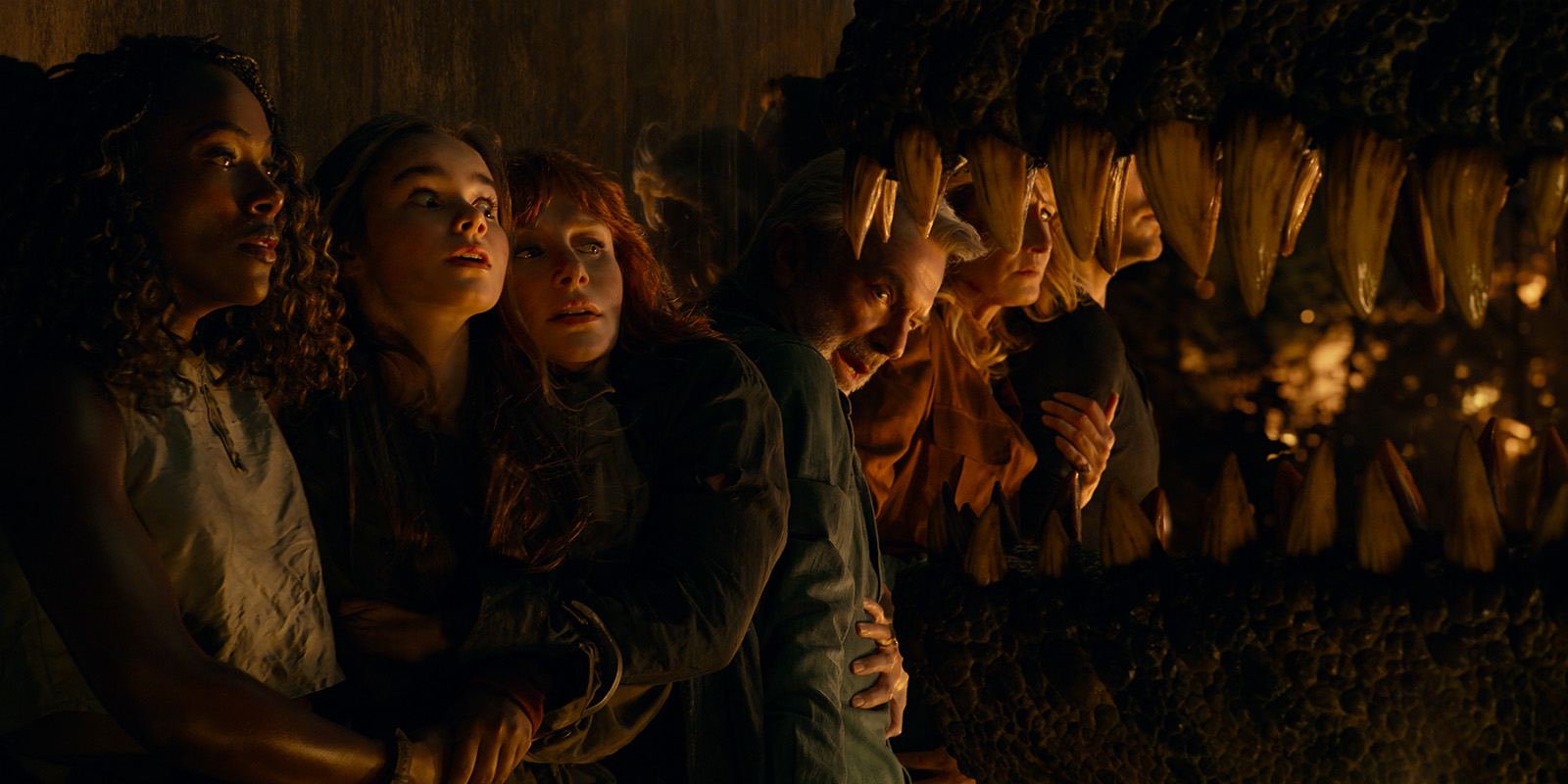 Jurassic World Dominion is released in cinemas in Ireland today, June 10.
Click here to book tickets now.
Read the full interview with DeWanda Wise in the new issue of Hot Press – out now: