As the end of the candid-comedy, Channel 4 series nears, fans are left feeling like they're about to lose a dear friend.
Last night, Lisa McGee had us on tenterhooks as we were taken on a never-ending rollercoaster of emotion in the much- anticipated season finale of Derry Girls.
As fans hope for some closure in tonight's bonus episode, the devastating ending of the finale left most feeling fragile.
The comedic triumph has provided a mix of razor-sharp wit and deep childhood nostalgia ever since it premiered in 2018.
However, this episode shows a more vulnerable side to the characters, capturing the reality of everyday life against the backdrop of major events.
Featuring a storyline based around a Fatboy Slim gig, the finale demonstrates the importance of friendship at a time of grief.
Advertisement
Titled 'Halloween,' the gang have wormed their way into the gig, securing the chance to meet their musical idol. But, in typical Derry Girls fashion, things don't go exactly to plan.
It ultimately highlights the bizarre segway from elation to loss, even after a number of highs.
Joanne O'Riordan explained it perfectly. She said: "Derry Girls really said that life is not a linear series of events. The worst parts of your life can and will co-exist with the best parts and there is no telling if/when those will be. So you just have to try and make the best of every situation as it comes to you. They were right!"
The series has been a friend to many Irish people for the last four years due to its humorous take on "taboo topics."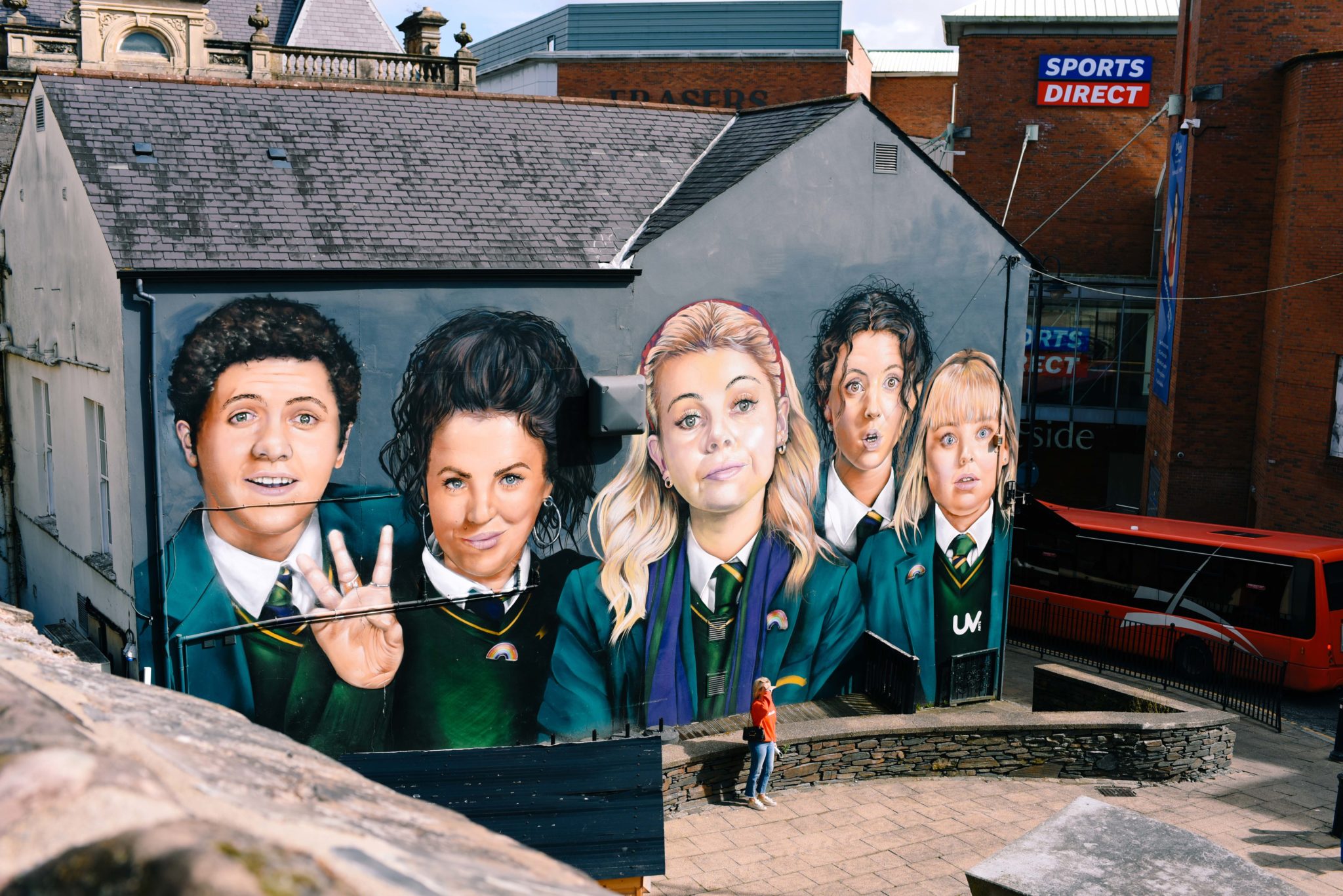 The Troubles will, no doubt, always be a sensitive theme of discussion for those living on this island, but Lisa McGee offers a fresher take, which ultimately allows us to almost combine comedy with trauma.
Dearbháile McKinney, who plays a young Aunt Sarah in the season three flashback episode, said: "It's such a Derry thing to find humor in trauma."
Advertisement
Emmett J. Scanlan took to Twitter in praise of last night's episode and wrote: "Derry Girls is genius and that's not something I say willy nilly. Take a fuckin bow Lisa McGee."
Although the series has provided us with laughs, tears, and time for reflection, there is no doubt that the end of the series will be "like losing a limb" for many.
Thankfully, before we bid a final farwell, a special 65-minute episode will air tonight at 9pm, officially concluding the Channel 4 phenomenon. Based around the week of the Good Friday Agreement and Erin and Orla's joint 18th birthday celebrations, this episode is not to be missed.
Check out our interview with the wildly talented Lisa McGee here.