Over the year just gone, Creative Europe – the EU programme supporting the cultural and creative sectors – kicked off its remarkable 2021-2027 programme. Here, we look forward to what we can expect from the wide-­ranging scheme in 2022 – and beyond ...
2021 was a big year for Creative Europe. Building on the success of its 2014-2020 programme, the hugely ambitious EU scheme to support the cultural and creative sectors returned bigger and better than ever, with the launch of a major new 7-year programme. Featuring a budget increase of 50%, the 2021-2027 programme is investing, in particular, in actions that nurture cultural diversity and that respond to the unique needs and challenges of the cultural and creative sectors.
Creative Europe is also contributing to the recovery of these sectors - and underpinning their efforts to become more digital, greener, more resilient and more inclusive. There was good news for Ireland recently, with Hot Press cover star, Denise Chaila being announced as one of just fifteen nominations for the 2022 Music Moves Europe Awards – the European Union Prize for popular and contemporary music for artists who "represent the sound of today and tomorrow". In all, five Music Moves Europe Award winners will receive €10,000 each, while the overall winner of the Grand Jury Award will receive €10,000 and a green touring voucher worth €5,000.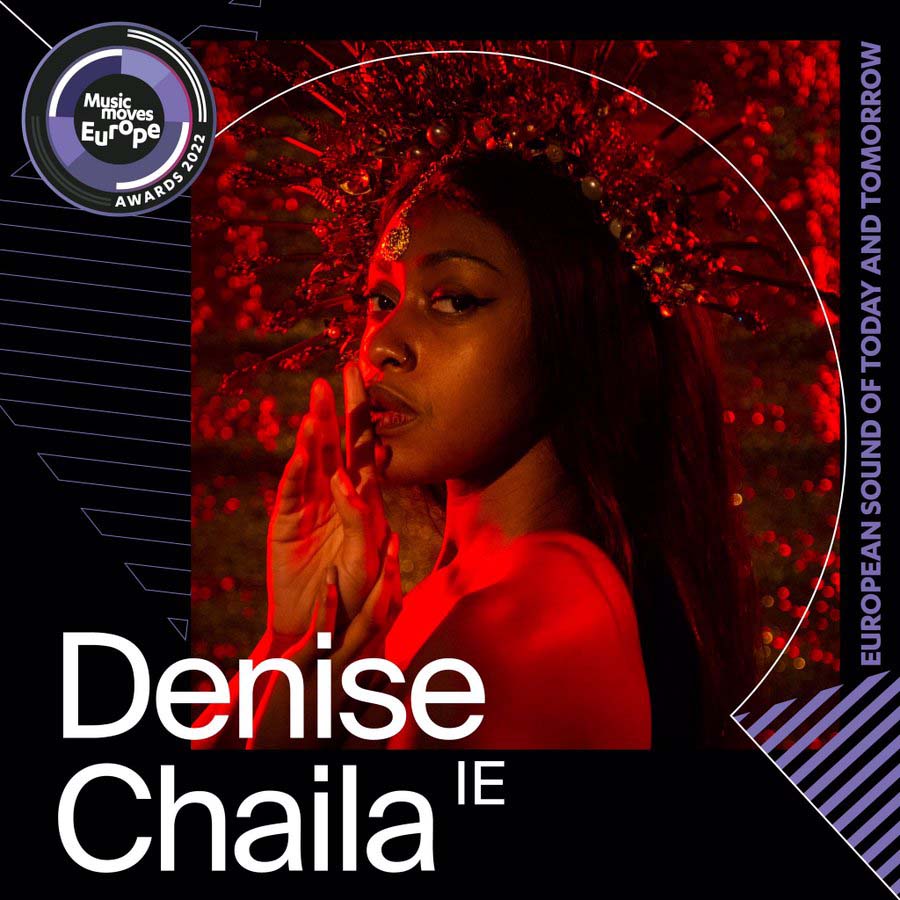 So let's find out more about this fresh new phase from Creative Europe, which kicked off in 2021.
What is Creative Europe?
Creative Europe is an EU programme which aims to safeguard, develop and promote European cultural and linguistic diversity and heritage. It is also designed to increase the competitiveness and economic potential of the cultural and creative sectors – particularly the audiovisual sector.
One of the key objectives of the programme is to help European artists and creators to find more opportunities, and to reach new audiences beyond national borders. The programme has encouraged organisations to co-operate across disciplines and countries, as well as to develop new practices and innovations that will reinforce the strength – and, vitally at the moment – the resilience of the cultural and creative sectors.
Between 2014 and 2020, the programme provided over 13,000 grams. It also co-financed training for over 16,000 professionals; 64 7 cultural co-operation projects between 3,760 organisations across Europe; the development and/or distribution of over 5,000 films; the operation of 1,144 cinemas; and the translation of 3,500 books all across Europe. The new programme will build on those achievements.
The Three Strands
The Creative Europe programme is divided into three core strands: CULTURE, MEDIA, and CROSS-SECTORAL. So what do these terms mean in practice?
CULTURE covers all cultural and creative sectors ( with the exception of audiovisual and film disciplines)
MEDIA covers the audiovisual and film sectors and related activities
CROSS-SECTORAL facilitates collaboration between different creative sectors, as well as extending to the news media sector.
In 2022, Creative Europe will kick off Year 2 of its current programme - with over €350 million available across 28 funding calls during the next year alone. So while we await the 2021 funding results, let's look ahead at what's available in 2022...
CULTURE: Collaboration & Targeted Supports
Over the course of the last programme, 68 Irish organisations were involved in Creative Europe CULTURE-funded projects. Total project grants under this heading amounted to €45 million - with over €5 million coming directly to Ireland.
This strand covers music, performing arts, literature, publishing, design, architecture and cultural heritage - driving cooperation and exchanges among cultural organisations and creators across borders within Europe and beyond.
The main funding strand for the cultural and creative sectors is 'Support to European Cooperation Projects', which supports organisations to collaborate on cultural projects with partners from across Europe.
In 2022, the budget for Cooperation Projects has increased to €63 million - an increase of over 30% on the previous programme, which underlines the scale of the commitment involved.
Next year will also see funding calls for artists' mobility, support for literary translation and other targeted sectoral supports.
MEDIA: Investment
Creative Europe's MEDIA programme has invested t:48 million in the Irish audiovisual industry alone since 1991. Having celebrated its 30th anniversary in 2021, MEDIA has played a major role in the growth of Irish companies, both nationally and on a European level.
MEDIA funding awards helped the Irish audiovisual sector to grow and to internationalise by investing in the creation of international projects through the Producer Support Schemes; and by giving Irish professionals far greater access to international markets and training. Irish films like Float Like A Butterfly, Katie, The Killing Of A Sacred Deer, and The Breadwinner have also been seen right across Europe, thanks to MEDIA distribution support.
This month, European Cinema Night 2021 was held in 80 cinemas across Europe - offering free screenings of a selection of films supported by the MEDIA programme. This included Portrait Of A Lady On Fire at the Irish Film Institute in Dublin and Another Round in the Triskel Arts Centre in Cork.
In 2022, Creative Europe is launching an innovative new investment equity platform, called Media Invest. The equity fund is designed to help fund the recovery of Europe's audiovisual industry, following the devastating impact of Covid-19.
Media Invest will be using public funds to leverage private equity investment in audiovisual projects - to reduce the risk associated with investment in film production and distribution. With an estimated budget of €400 million over seven years, the aim will be to incentivise private investment in production and distribution companies that want to escalate their activities at European and global level.
CROSS SECTORAL: Journalism & Media Literacy
Creative Europe offers funding opportunities for projects that work across the CULTURE and MEDIA sectors - to promote collaboration, and to address the common challenges these sectors face. Under the current programme, Creative Europe is also covering the news media for the first time, under the CROSS-SECTORAL strand.
In 2022, journalism and media literacy projects will be prioritised, as Creative Europe promotes activities that aim to help the news media sector adjust to the structural and technological changes that are ongoing.
Pan-European journalism partnerships will also be supported, focusing on business transformation and editorial collaboration. There will be support for projects that defend media freedom and pluralism - as well as a rapid response mechanism to provide legal assistance to journalists facing physical and online threats.
The support for media literacy projects will allow citizens to develop a critical understanding and use of the media through support for projects across Europe.
Supporting Creative Innovation Labs is also a crucial part of the CROSS SECTORAL strand – with the aim of encouraging innovative approaches to content creation, access, distribution, and promotion across various sectors, taking into account the digital shift.
All of these funding calls highlight the priority of Creative Europe: that is, to bring European organisations together to share resources and build stronger European sectors.
Focusing on priorities
As we enter the second year of Creative Europe's current programme, the central priorities remain crystal clear. The programme continues to aim to increase the competitiveness of cultural sectors, while also supporting their efforts to become more environmentally conscious, more geared towards a digital world, and - crucially - more inclusive.
In 2022, there will be a continued focus on diversity and gender balance, and the programme will maintain the innovative incentives that were introduced in 2021. A new campaign focusing on disability will also be launched.
Incentives to create sustainable and green projects were launched across all funding calls in 2021, and these will be maintained through 2022 and beyond.
A structured cooperation forum will be set up, with the objective of sharing best practices and agreeing on common tools and standards for 'green media' – applicable to all Member States. The goal is to set up a common carbon calculator to help to ensure a decrease in CO2 emissions.
MEDIA schemes will also promote diversity and inclusiveness at every stage. Within support actions, applicants will be required to provide a strategy on their management practices, and how they will introduce more diversity and inclusivity. They'll also have to submit a declaration of commitment to EU values of non-discrimination, equality and inclusion.
Where can I find more information?
Creative Europe Desks operate in the EU Member States and in most of the other countries taking part in the Creative Europe programme. Their role is to promote the programme at local, regional and national level.
Visit Creative Europe Desk Ireland's website (creativeeuropeireland.eu) for further information about funding and more.
Or contact:
Creative Europe Desk Ireland – CULTURE Office
Katie Lowry/ Aoife Tunney
E: [email protected]
T: +353 1 6180200
The Arts Council, 70 Merrion Square, Dublin 2
Creative Europe Desk Ireland – MEDIA Office Dublin
Orla Clancy
E: [email protected]
T: +353 1 6791856
14-16 Lord Edward Street, Dublin 2
Creative Europe Desk Ireland – MEDIA Office Galway
Eibhlín Ni Mhunghaile
E: [email protected]
T: +353 91 353491
An Chuasnóg, An Spidéal, Co. na Gaillimhe