Roe McDermott looks at some of the most compelling elements of Todd Field's critically adored masterwork.
1. CATE BLANCHETT
There is already Oscar buzz around Cate Blanchett's performance in TÁR and it's easy to see why. Blanchett, who already has two Academy Awards for her performances in Woody Allen's Blue Jasmine and her supporting turn as Katherine Hepburn in Martin Scorsese's The Aviator, puts in an even more compelling performance here.
As the lead character Lydia Tár, a world-famous composer and conductor, the opening of TÁR sees Blanchett's character at the height of her powers. The first female conductor of the Berlin Philharmonic, and a celebrity composer who is about to do a live recording of Mahler's Fifth Symphony, both music students and fans alike clamber to hear Tár conduct and speak. But when allegations of indiscretions and misbehaviour begin to torment Tár, the arrogant and hyper-controlled persona of this genius rapidly begins to fall apart.
Blanchett's performance captures her character's arrogance, ambition, self-assuredness and rapier intellect – and then her panic, vulnerability and manic descent as she fears that everything she has worked for will be stripped away.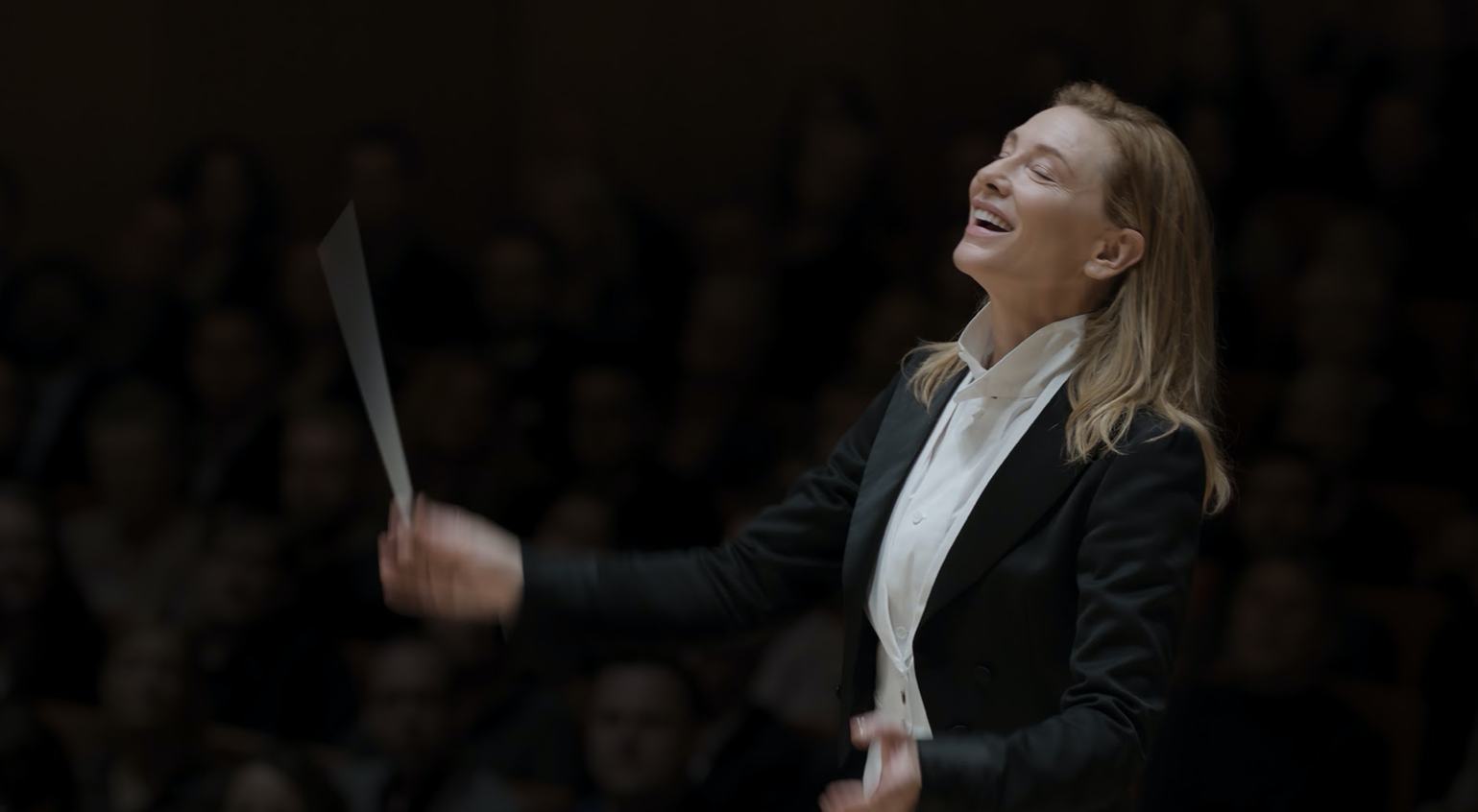 2. TODD FIELD
California-born writer and director Todd Field is the embodiment of quality over quantity. Though Field started out as an actor, appearing in Woody Allen's Radio Days in 1987, he was always more interested in being on the other side of the camera, and in his early career he counted Stanley Kubrick as a mentor.
After his short films were critically acclaimed and exhibited in New York's MOMA, in 2001 Field made his feature debut with the rapturously acclaimed, multiple Oscar-nominated In The Bedroom, a drama based on Andre Dubus' short story Killings.
Nearly a decade later, Field released Little Children, a psychological drama starring Kate Winslet as an unhappy housewife who has an affair with her married neighbour (Patrick Wilson.) Based on a novel by Tom Perrotta.
With such a stellar track record and his staggered releases creating huge anticipation and an expectation of quality, Field's next release was always going to be accompanied with excitement and interest – and TÁR proves worth the wait. It's nothing short of a directorial tour de force, demonstrating mastery of tension, pacing, mood and characterisation.
3. NINA HOSS
German actress Nina Hoss has long been impressing European and American audiences, and is most known for her work on the acclaimed international films My Little Sister and A Woman In Berlin; the TV series Homeland; and her frequent appearances in thrillers such as A Most Wanted Man, The Contractor, and Tom Clancy's Jack Ryan.
In TÁR, Hoss plays Sharon Goodnow, a concertmaster, violinist and Tár's wife. She puts in an incredible performance as a woman who pretends not to be aware of her wife's infidelities and indiscretions. Hoss' performance is full of complexity and nuance – there isn't a single shot of Hoss where her gaze isn't expressing several different emotions at once, and her quiet but undeniable presence proves a perfect foil for Blanchett's turn as the arrogant Tár.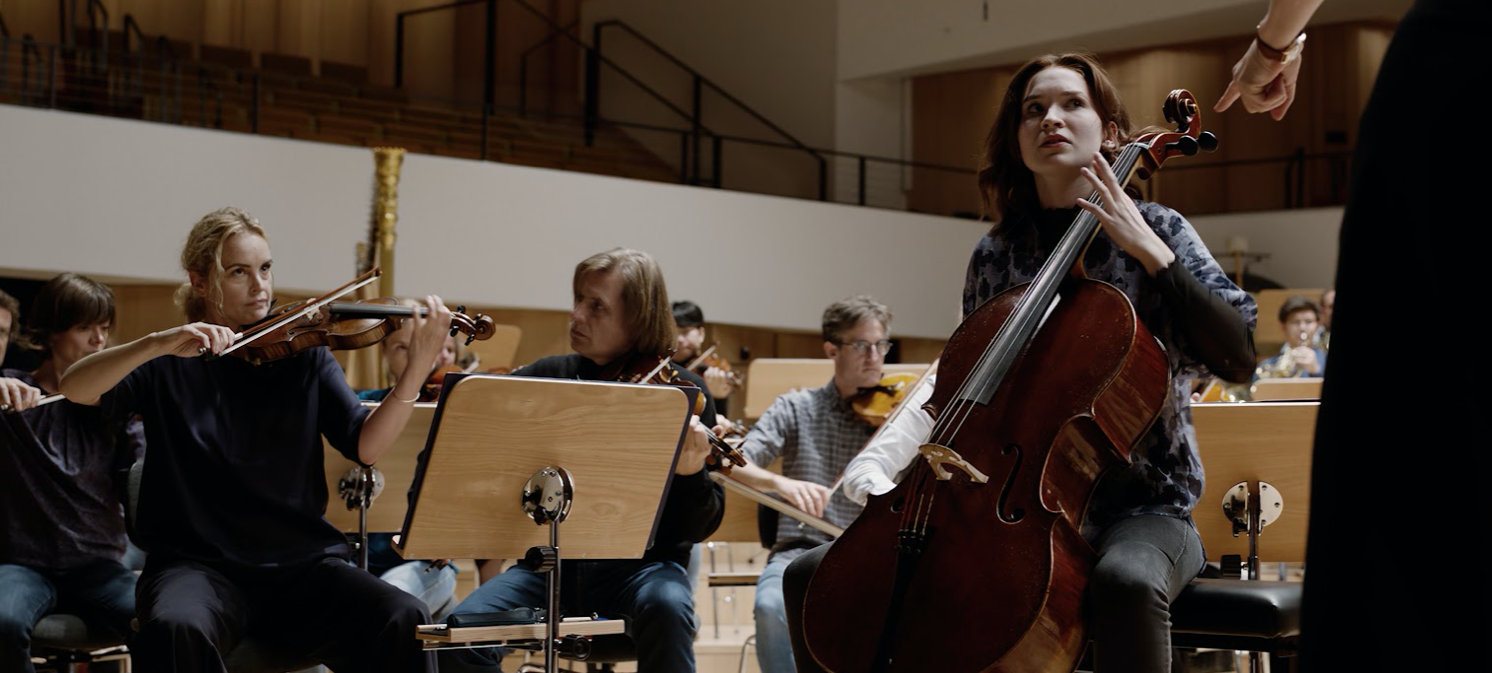 4. AESTHETICS
TÁR already has so much going for it, but it's also visually stunning. The eponymous character is carefully constructed; her persona, lifestyle and self-presentation. Everything in her life is carefully selected and maintained to create an image of strength and perfection. From the polished concrete and Brutalist design of her imposing apartment, to the mid-century cocoon of her office, and the luxurious hotel rooms and private planes she enjoys while travelling, Tár's life is filled with beauty.
This minimalist beauty also applies to her wardrobe, which is filled with clean lines and masculine tailoring, and features lots of sharp two-piece suits from Lemaire, Dries van Noten and The Row. Only when her carefully constructed persona begins to fall apart do we get to see another side of Berlin, including graffitied back alleys and abandoned buildings; and of Tár herself, who slowly becomes more and more dishevelled.
Every shot in TÁR is sumptuously composed, with the production and costume design providing insight into the character's emotional state.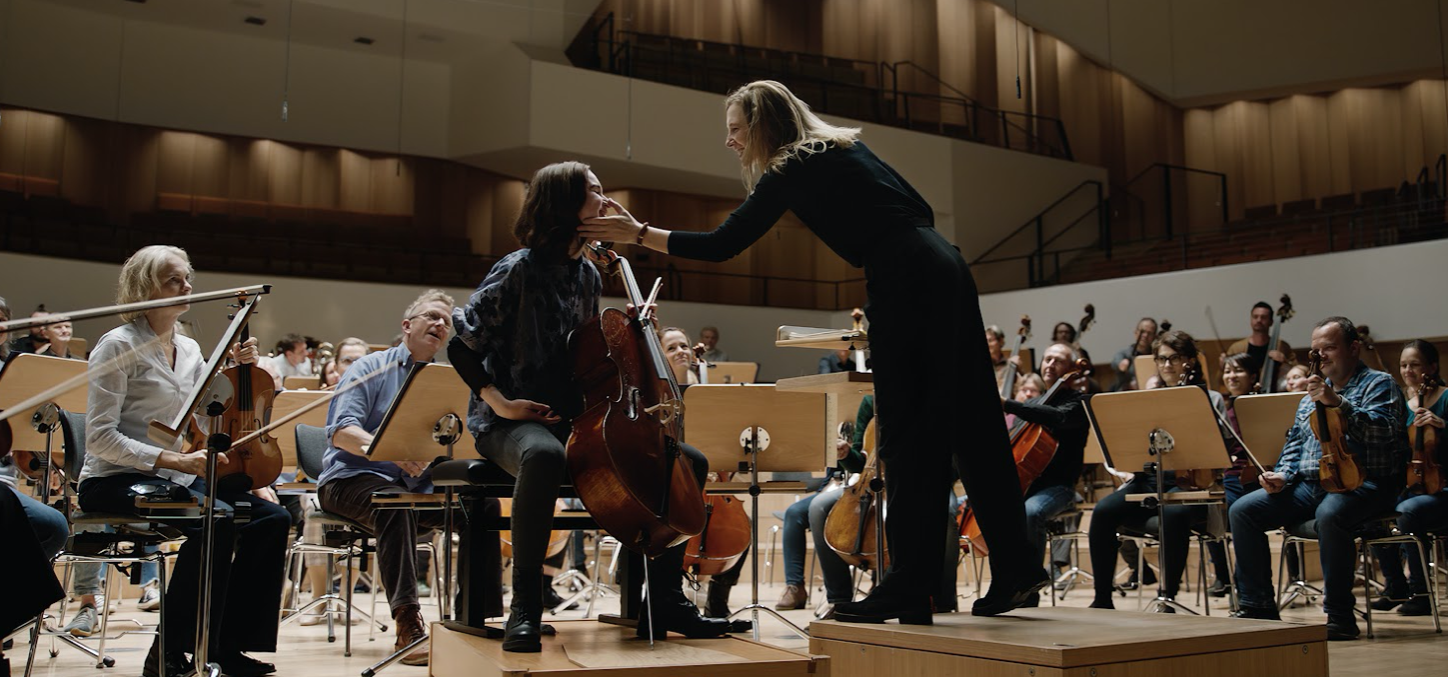 5. MUSIC
While TÁR is many things – a complex character study, an exploration of the idea of genius, and a MeToo-inflected thriller – it is also, of course, a film about music. While Tár's professional success may be a stand-in for the overall theme of power, there's no denying the impact of the music in the film.
The plot is constructed around two canonical classical works — Gustav Mahler's Fifth Symphony and Elgar's Cello Concerto — which are interwoven throughout the film, along with a haunting score by Icelandic composer Hildur Guðnadóttir, which adds atmosphere and tension to the film's more haunting and eerie elements. (Suitably, in 2020 Guðnadóttir became the first woman in two decades to win the Original Score Oscar for her work on Joker.)
Field insisted on authenticity of performance, so Blanchett not only learned how to conduct, but also how to speak German and play piano. Also, all of the music was played lived in front of the camera. A concept album of the film's music is being released, including Blanchett conducting rehearsals for the Mahler symphony.
It's another fascinating element to one of the most acclaimed and discussed films of recent times.
TÁR is in cinemas now. Take a look at the trailer below: 
RELATED