Charlie Brooker's dystopian classic is back and more intriguing than ever...
1. It captures the zeitgeist
More than most shows of the last decade-plus, Black Mirror has caught the fraught spirit of the times. In its depiction of a society with a queasy and often downright dysfunctional relationship with tech, it's firmly had its finger on the pulse. It's the same story this time out, with Brooker variously examining true crime docs, space exploration, the celeb-industrial complex and more.
2. The cast
As Black Mirror has grown in popularity, so has its star quotient increased to reflect its stature. With previous seasons featuring the likes of Jon Hamm, Miley Cyrus and Daniel Kaluuya, season six ups it's A-list game even further. A particular highlight is 'Beyond The Sea', which focuses on a love triangle between House Of Cards' Kate Mara, Breaking Bad's Aaron Paul and The Virgin Suicides' Josh Hartnett, in a bravura episode – helmed by Irish director John Crowley – set in an alternate 1969, which references space exploration, the Manson murders and more.
3. The humour
Advertisement
Brooker made his bones as a comedy writer, with early highlights including his work with work with legendary comic Chris Morris on Brass Eye and hipster satire Nathan Barley. Black Mirror has always been imbued with his dark comedic flair and it's no different this time out. A particular standout is the performance of Salma Hayek in the first episode, in which she licenses her image to a Netflix-like streaming company for a prestige drama with a twist.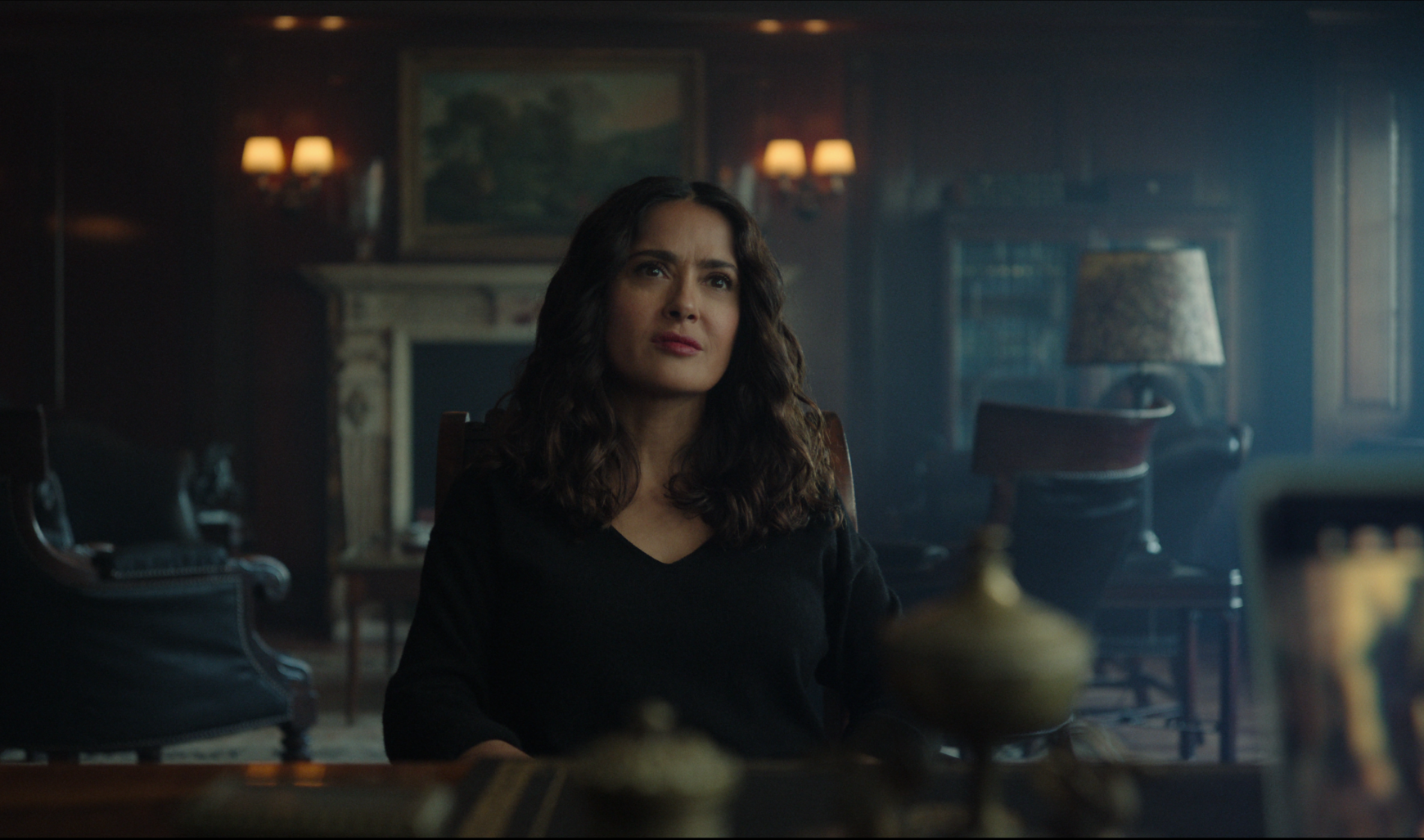 4. The variety
A strength of Black Mirror has always been its stylistic eclecticism, which it maintains in its latest run. There's a noticeable leaning into horror this round, with an especially effective episode focusing on a couple whose venture into the Scottish countryside – ostensibly to make a humdrum nature doc – veers into a terrifying close encounter with a true crime case.
5. It predicts the future
Perhaps the most legendary example of Black Mirror's uncanny ability to anticipate future events came in its very first episode, all the way back in 2011, where the UK PM's unorthodox interaction with a pig was eventually echoed by a real life episode involving David Cameron. Now's the time to get in on the ground floor and tell your mates you saw the latest headlines coming all along…
Black Mirror Season 6 is on Netflix now. Stay tuned for exclusive interviews with Charlie Brooker and Kate Mara in the next issue of Hot Press...
Advertisement