Watch the trailer for the Ridley Scott-directed film below.
House Of Gucci lands in Irish cinemas tomorrow, November 26. The highly-anticipated film is the latest by the Academy Award-winning British filmmaker Ridley Scott, whose best known works include Alien (1979), Blade Runner (1982), Thelma & Louise (1991), Gladiator (2000), Black Hawk Down (2001), The Martian (2015), All The Money In The World (2017) and many more.
The film follows Patrizia Reggiani, played with dazzling panache by Lady Gaga, as she marries into the Gucci family in the late 1970s. Despite being seen as an outsider by the rest of the Gucci family, Patrizia stands her ground and attempts to exert control over the business alongside her husband Maurizio Gucci, portrayed by Adam Driver. Corrupted by greed, she goes on to become a deeply wounded, scorned lover – ultimately making a villainous decision that changes the Gucci brand forever.
Ridley Scott's reputation alone should be enough to woo prospective film-goers. Then there's the chance to see Lady Gaga in a role that is made for her. And, that's just for starters! So here's our 5 Reasons To Love House Of Gucci when it hits the big screen tomorrow...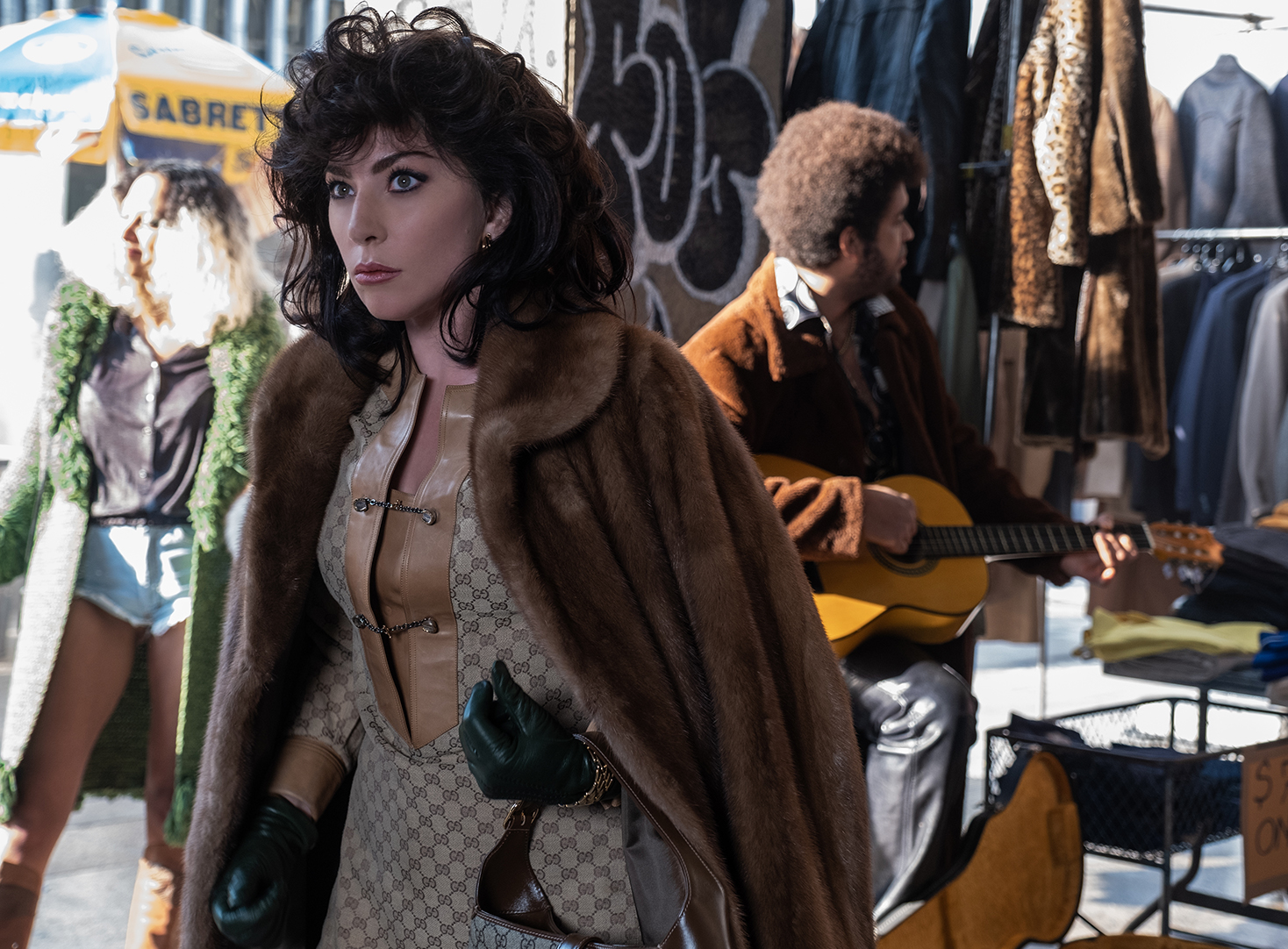 1. Lady Gaga Is Stunning!
Quite frankly, the prospect of Lady Gaga appearing in the film should be enough to have you racing to the cinema. I mean, this is one of the most brilliantly talented pop singers in recent history, and a revolutionary fashion icon to boot. Following her Academy Award-winning debut in 2018's A Star is Born , Gaga is at her very best here, weaving a powerful spell as Patrizia Reggiani. Everything, from her accent to her mannerisms, feels genuine, bringing Patrizia memorably to life. Even when her character's actions are morally repugnant, Ms. Germanotta seduces the audience into sympathising with her. No wonder there's already talk of a Best Actress Oscar for Gaga who revealed recently that she stayed in character for eighteen months.
"I've never had a better experience with a director," she says of Ridley Scott. "He loves artists and some directors don't."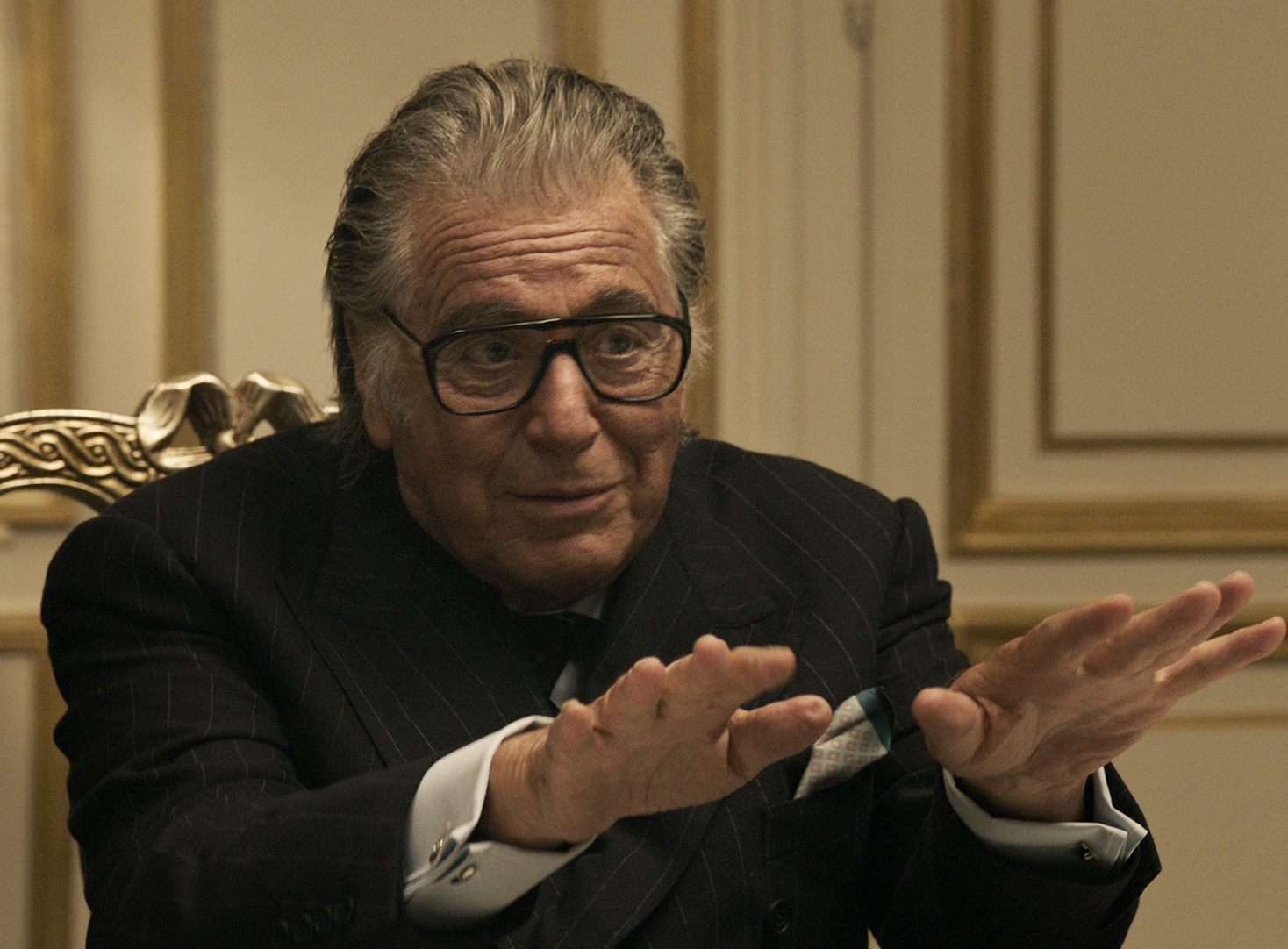 2. The Star-Studded Cast Is Equally Brilliant!
While Gaga's performance is uniquely compelling, the rest of the cast also deliver in spades. Portraying Maurizio Gucci – Patrizia's husband – leading man Adam Driver exudes an almost boyish charm. At the beginning, he is depicted as a slightly awkward, inexperienced law student. However, in a way almost redolent of Michael Corleone, he develops into a different beast entirely, becoming as power-obsessed as Patrizia. Jared Leto's portrayal of the eccentric Paolo Gucci is also marvellously pitched. Add legendary actors Al Pacino, who plays Aldo Gucci, and Jeremy Irons, who plays Rodolfo Gucci, to the mix and you have an A-list cast that suck you into the drama.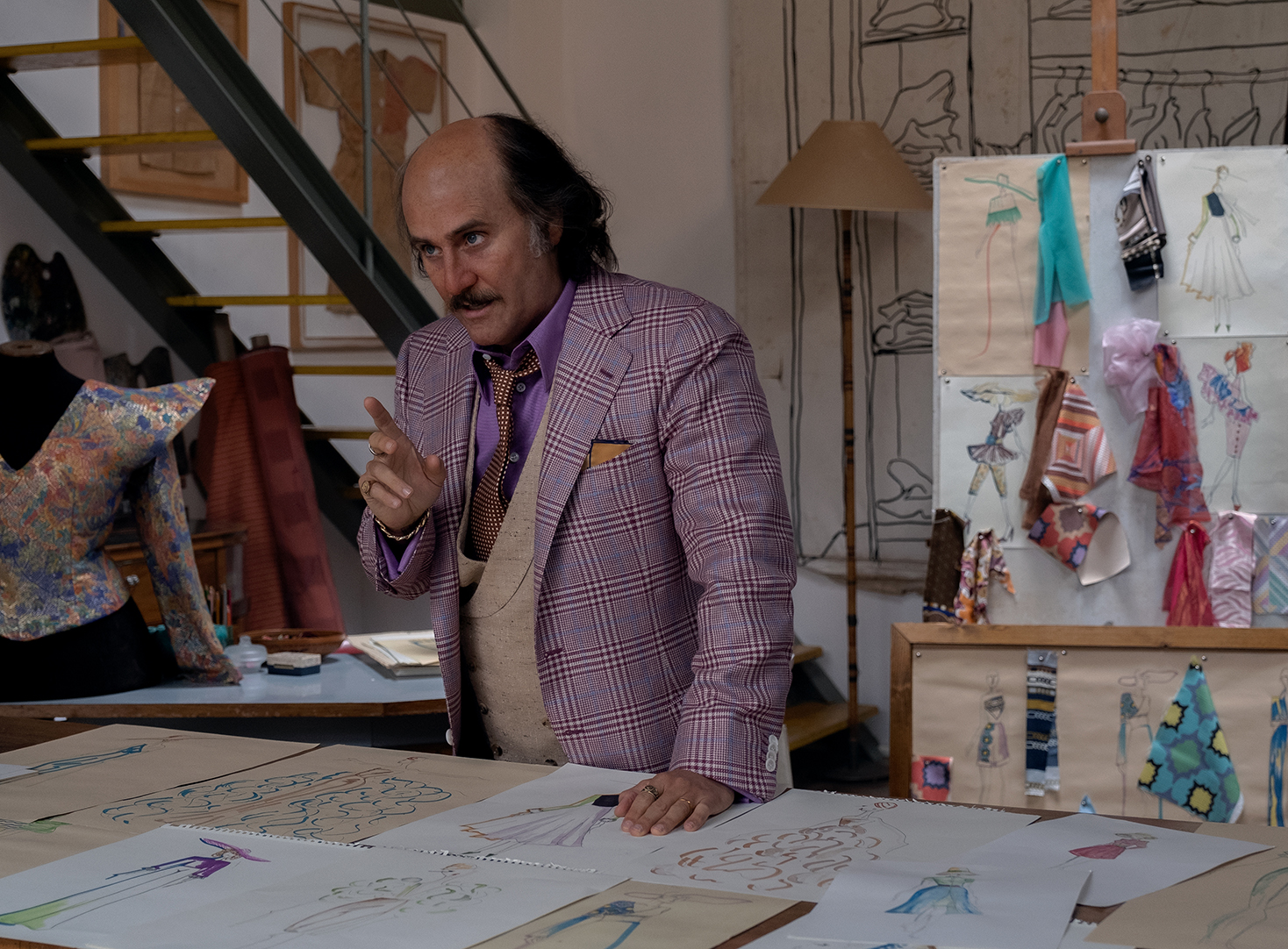 3. This Is a Very Strange But True Story
With all the glitz and glam the plot seems almost fantastical, but the film is based on a true story, as originally told by Sara Gay Forden in her astonishing 2001 book, The House Of Gucci: A Sensational Story of Murder, Madness, Glamour and Greed. The Gucci name is known across the globe as an iconic fashion brand, but few have grappled with its dark history like this before.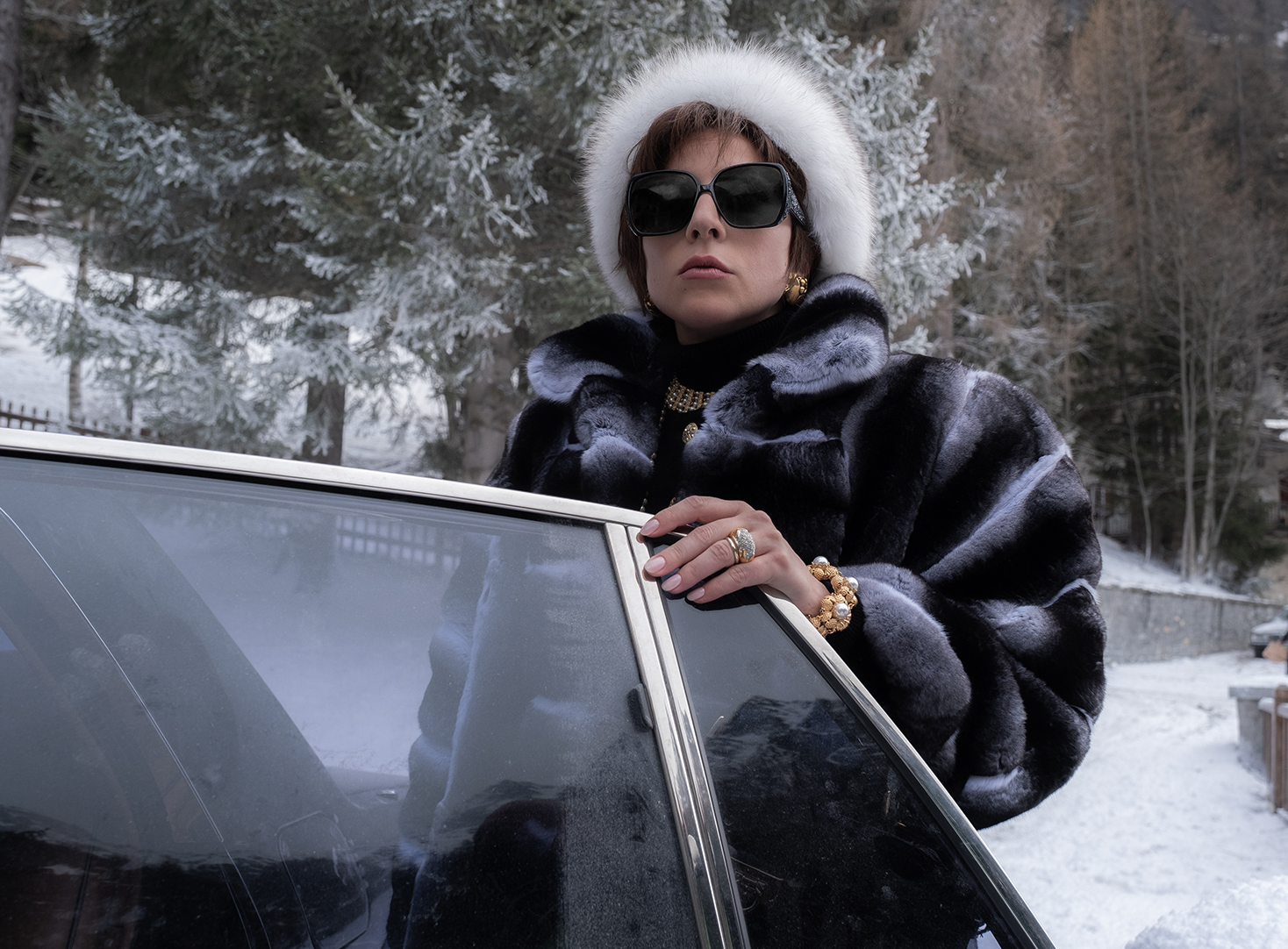 4. It's a Feast For Fashion Freaks
Amid the back-room bitching and boardroom scheming, Ridley Scott's movie offers a full-on fashion extravaganza with the costumes tracking the evolution of the Gucci brand. Patrizia's outfits include some of the most refined, stylish examples of what Gucci is all about. Meanwhile, Maurizio's finely-tailored designer suits represent the original Gucci vision. Later in the film, to revitalise the almost bankrupt brand, Maurizio brings in American designer Tom Ford (played with suitable panache by Reeve Carney) who over the course of fourteen dazzling years increased the value of the brand to $10 billion.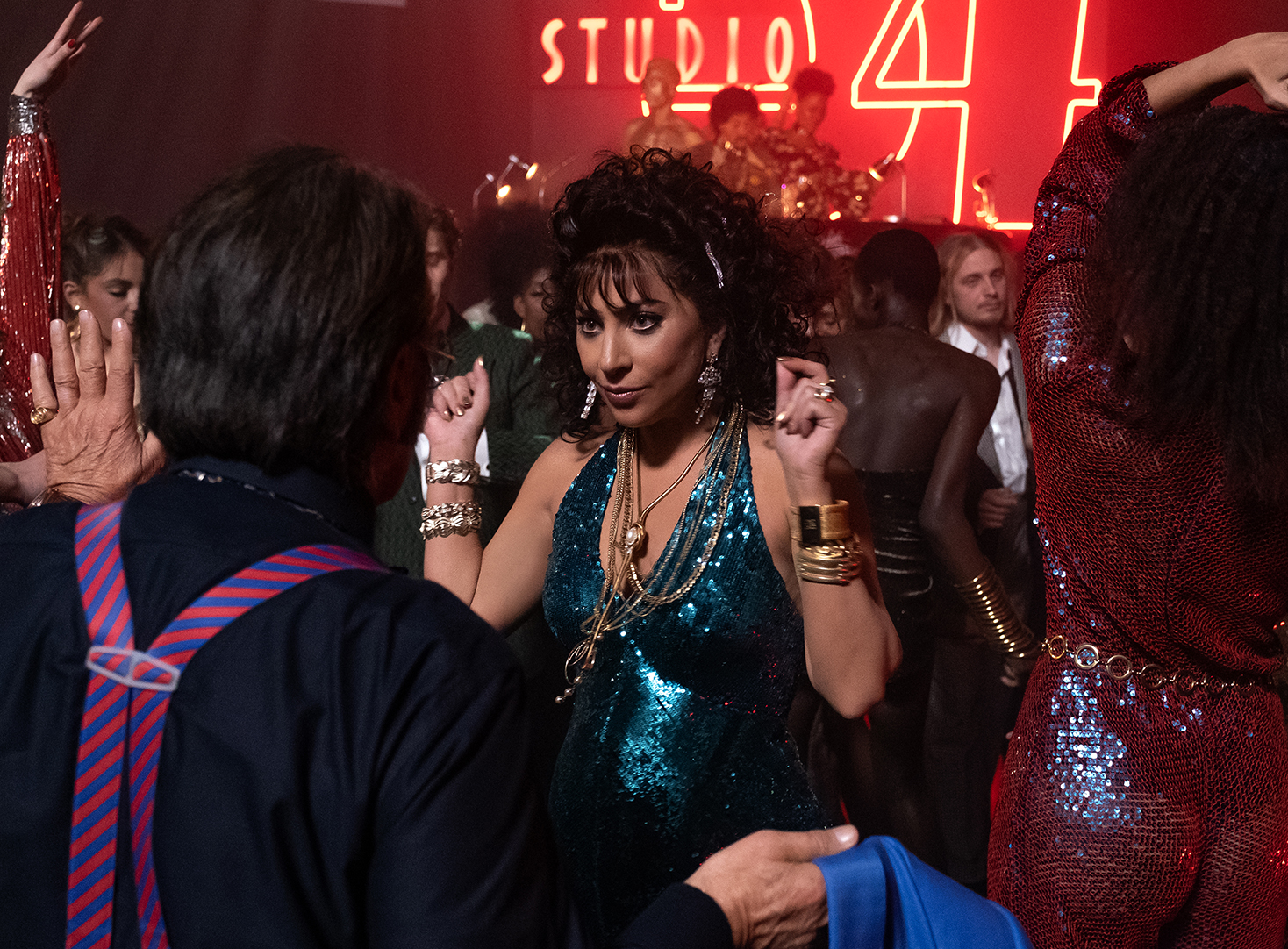 5. It's Got A Fantastic Soundtrack
In every way, House Of Gucci makes you feel like you've landed back in the '70s – and it takes you seamlessly through to an equally well conjured 1990s. The period is reflected not just through the characters' clothes, but also the film's eclectic soundtrack. Interspersed with the drama are classic hits from the era – including George Michael's 'Faith' as Patrizia and Maurizio walk down the aisle.
No spoilers, but as the use of Blondie's 'Heart Of Glass' in the trailer suggests, the House Of Gucci soundtrack is a work of genius in its own right.
House of Gucci is in cinemas tomorrow .