Unwanted Ivanka: How Ivanka Trump found herself in some of history's most important pictures
With clips cropping up of Ivanka Trump awkwardly trying to converse with world leaders at the G20 over the weekend, Hot Press looks back at some of the other times the President's daughter has found herself appearing in historical meetings.
Thatcher & Haughey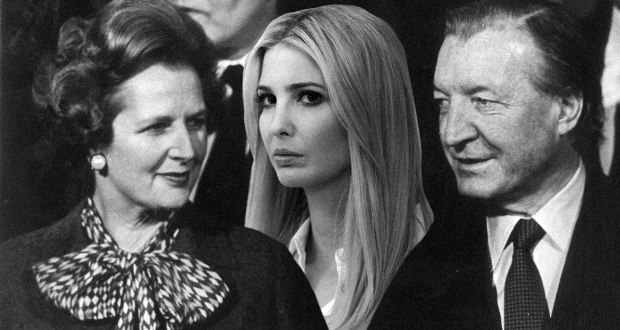 In the early '80s, Ivanka Trump maintained a cool head even as British and Irish relationships struggled in the wake of the Hunger Strikes. Some say her diplomacy paved the way for the 1985 Anglo-Irish Agreement.
Anti-Vietnam Protests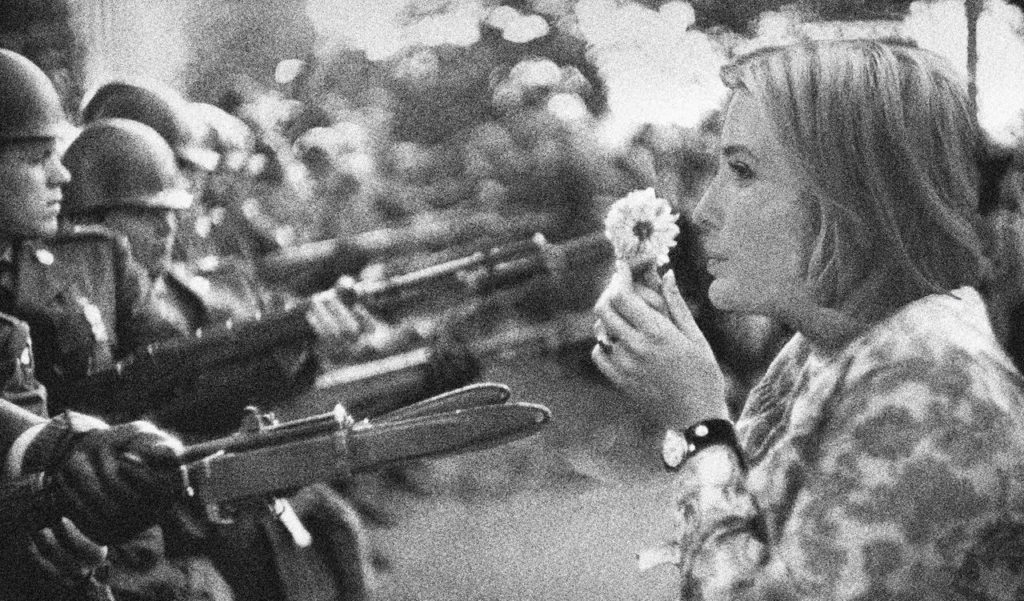 Advertisement
While her father dodged the draft due to "bone spurs", Ivanka Trump led the anti-Vietnam War protests for many years. Here's an iconic image of her at a rally in Washington.
Roy Keane World Cup Exit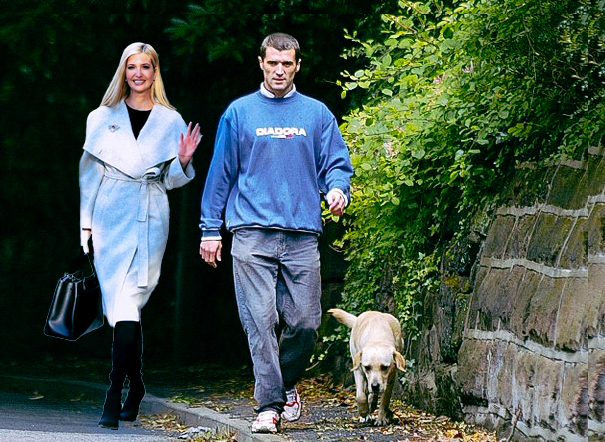 Ivanka Trump's short-lived stint as an assistant coach for the Republic of Ireland football team meant that she was present for Roy Keane's departure during the 2002 World Cup in Japan/South Korea. Trump's bold decision to return to Ireland with Keane meant that her contract wasn't renewed after the summer. She has not been involved in international football ever since.
Eamon De Valera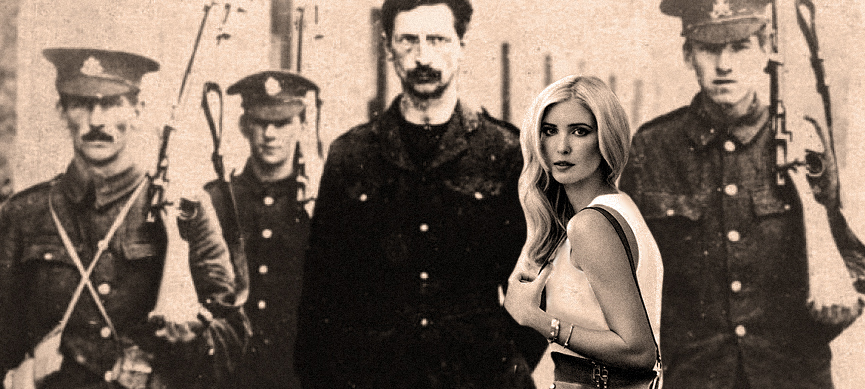 With both of them having been born in New York, Eamon De Valera and Ivanka Trump maintained a close relationship throughout the various upheavals in Irish politics at the start of the 20th Century. Despite this, her role in the 1916 Rising was little known - until the discovery of this photograph.
Advertisement
Archbishop McQuaid and Eamon De Valera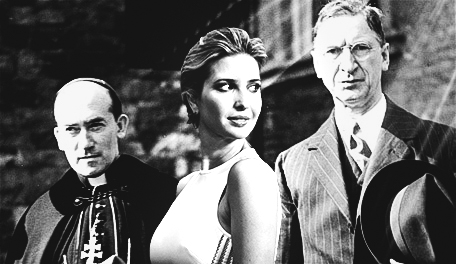 Ivanka cautioned against De Valera's cosying up to the Catholic Church as he consolidated power in Ireland during the mid-20th Century. Here, she shoots a warning look at the Taoiseach as John Charles McQuaid, the Irish Primate, looks on disapprovingly.