Tributes paid to Irish-American screenwriter and Columbia University professor Brendan Ward
"A spirited man of joy and gravitas combined, Brendan Ward used laughter and wisdom to impact so many of us around the world."
Brendan Ward, an award-winning Irish-American screenwriter and producer – who taught at Screenwriting at Columbia University's School of the Arts Graduate Film Program for almost thirty years – has died.
In a tribute published by Columbia's School of Arts recently, it was confirmed that Ward passed away suddenly at his home in New York City on August 4.
The statement went on to note that, "Upon news of his death, many of his former students, friends and colleagues reached out to honour and celebrate a man who not only taught the secrets of screenwriting, but also life-long lessons in compassion, generosity and the unexpected gift of finding powerful stories inside any nook and cranny of life."
Brendan Noel Ward was a dual citizen of Ireland and the US, and grew up as the youngest son in a family of eight children in New York. He travelled every day from Washington Heights to attend high school in the Bronx, and got a BA in Mathematics and History from Hunter College, followed by an MA in Medieval and Renaissance Studies from Cornell. He later studied at Oxford, and completed an MFA in Screenwriting/Playwriting from the University of Iowa.
According to Columbia, "Ward's methods for teaching script writing developed out of his early work directing the writer training program for all four Procter and Gamble daytime television series and later for New Horizons Entertainment under contract to Warner Brothers, Sony, Paramount, and CBS Film studios.
Advertisement
"He further refined his script development methodology as a professor at Yale, and afterwards at Columbia, where he continued teaching for three decades," the tribute continues. "He taught extensively at and helped to build the legendary film school FAMU in Prague, where he played a fundamental role in the growth of its English language programs, especially for screenwriting. He was often invited to teach at ŁÓDŹ, the National Film School in Poland, and at San Antonio de Los Banos in Havana, Cuba. He also taught extensively at The Berlin Film Academy; The Dramatic Institute, Stockholm; and at the Theatre and Film School in Vietnam and the Royal Film University in Thailand."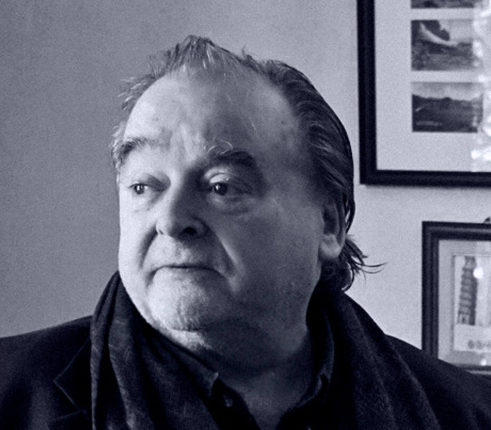 They go on to note:
"Brendan Ward wrote unproduced screenplays and teleplays for numerous studios and networks, for stars like Goldie Hawn and Mel Gibson, and for directors including John Duigan and Neil Jordan... Among his many other projects, Brendan Ward co-produced five feature length music documentaries with Director Gary Keys including Cuba, Island of Music and Whitney Houston, both distributed by The Museum of Modern Art."
In a statement to be read at Ward's funeral, Ken McCue, the Cultural Planner at Sport Against Racism Ireland's Global Development Education Office, discusses working with the acclaimed screenwriter.
"Twenty five years ago, I trawled through 'Who's Who' to find prominent people in academia who had connections with Dublin's North West Inner City," McCue recalls. "Up popped Professor Brendan Ward, who rightly claimed that he was conceived in my neighbourhood and born in New York.
"I made contact with Brendan and he was on the next available flight out of New York. Little did I know that the eminent academic had contacts already in the Arts and Cultural movement in Dublin. All of them were on the progressive social and political end of the spectrum – actors like Tim McDonald, Agnes Bernelle and artist Penelope Collins. For me, Brendan was the missing link and what a great resource he meant to me and all the young people I worked with."
Advertisement
McCue goes on to note that everyone "learned so much from Brendan, who freely gave of his time and intelligence in debate and discussion whether it was in his favourite watering hole at the Cobblestone in his beloved Smithfield or at a lecture in the Huston School of Film in Galway."
He also reveals that Ward was set to travel to Dublin in October, to work on "a slate of projects that we had started but will now never finish."
"But he left a great legacy with us," McCue resumes. "He was looking forward so much to unveiling his commissioned bust of his great friend, Agnes Bernelle, in the National Concert Hall in Dublin.
"We will pull out all the stops to complete this task in his honour. Dublin has suffered such a great loss. Sorry I can't be there to see you off Brendan, but we will raise a glass of the little yellow devil called whiskey in your name."
Columbia University also describe Ward as having been "passionate about giving access to under-represented voices."
"Importantly, he played a central role in Kosovo gaining membership in the Academy of Motion Picture Arts and Sciences," they continue, "And participated in secret workshops with Burmese filmmakers under the auspices of the Czech and French foreign ministers, giving seminal input to the 2014 Myanmar film The Monk. In recent years, he avidly championed older writers and fought against the ageist bias in Hollywood."
Ultimately, Columbia University remember Ward as a "spirited man of joy and gravitas combined," who "used laughter and wisdom to impact so many of us around the world."
Advertisement
Brendan Ward is survived by his sister, Ouna, numerous nieces and nephews, their children, and countless close friends.
Our program is mourning the loss of prof. Brendan Ward this month. RIP to a true screenwriting legend.https://t.co/NYrP1vRV8T

— Columbia University MFA Film (@ColumbiaFilm) August 27, 2021