The auction also included other items from stars such as Audrey Hepburn, Humphrey Bogart, Lauren Bacall, Carrie Fisher, Ewan McGregor, and William Shatner.
Diana, Princess of Wales, has always had a undefineable hold on the world. Known as the people's Princess, when she passed away in 1997 there was international grieving of a level never before seen. So, when something of her's goes to auction, it goes for a lot of money.
In an auction in the US, titled 'The Legends: Hollywood And Royalty Auction', featuring more than 1,400 items, three of the Princess' gowns were included - and sold for more than €1.5 million.
The first dress was a red Bruce Oldfield silk gown worn by Diana to the 1991 premiere of Hot Shots at the Odeon in Leicester Square. The gown sold for 571,500 US dollars (€530,000 approximately) at the event ran by Julien's Auctions and Turner Classic Movies (TCM), in Beverly Hills, California. The expected selling price had been between $200,000 and $400,000.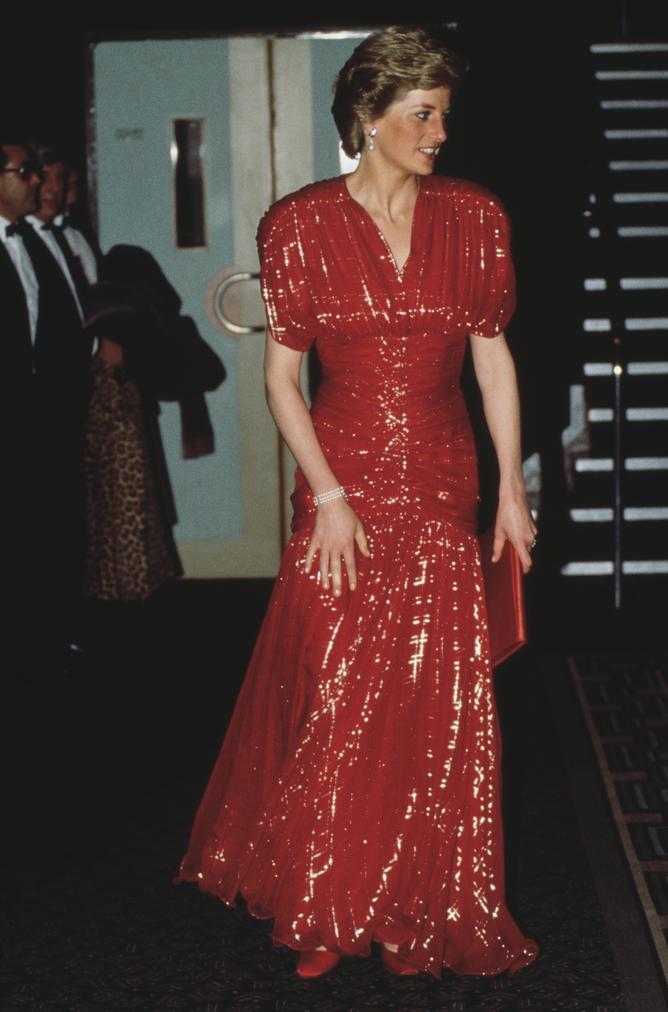 A black and jade dress by Diana's personal designer, Catherine Walker, was another most-wanted seller. Diana wore the dress in October 1991, to a gala event in Toronto, Canada. The gown also sold for $571,500 (€530,000).
Advertisement
A black velvet and ivory number, another Walker-designed gown, which the princess wore to a private function, sold for $508,000 (€474,000). The final selling price was a whopping six to eight times more than the original estimate of $60,000 to $80,000.
Celebrating 100 years of Warner Bros, other high-ticket items in the auction included an Audrey Hepburn-worn Givenchy couture pink evening dress from when she played Holly Golightly in Breakfast At Tiffany's. The gown sold for double the original estimate at $444,500 (€415,000 approx).
Items once belonging to Hollywood actors and spouses Humphrey Bogart and Lauren Bacall were also offered at auction for the first time. The pair's wedding rings sold for $190,500 (€178,000), with a heart-shaped locket inscribed: "Baby, here's my heart, Bogie" selling for $57,150 (€53,000).
Advertisement
Further big ticket items included: The lightsaber used by Ewan McGregor as Obi-Wan Kenobi in Star Wars: Revenge Of The Sith (sold for $91,000 (€85,000)); Star Trek items such as a maroon Starfleet officer's jacket worn by William Shatner as James T Kirk in Star Trek II: The Wrath Of Khan (sold for $127,000 dollars (€118,000)); and Carrie Fisher's production-made slave costume as Princess Leia from Star Wars: Return Of The Jedi.
Fisher's costume was won by her brother, Todd Fisher for $38,100 (€35,000). He intended to add the piece to her estate's collection.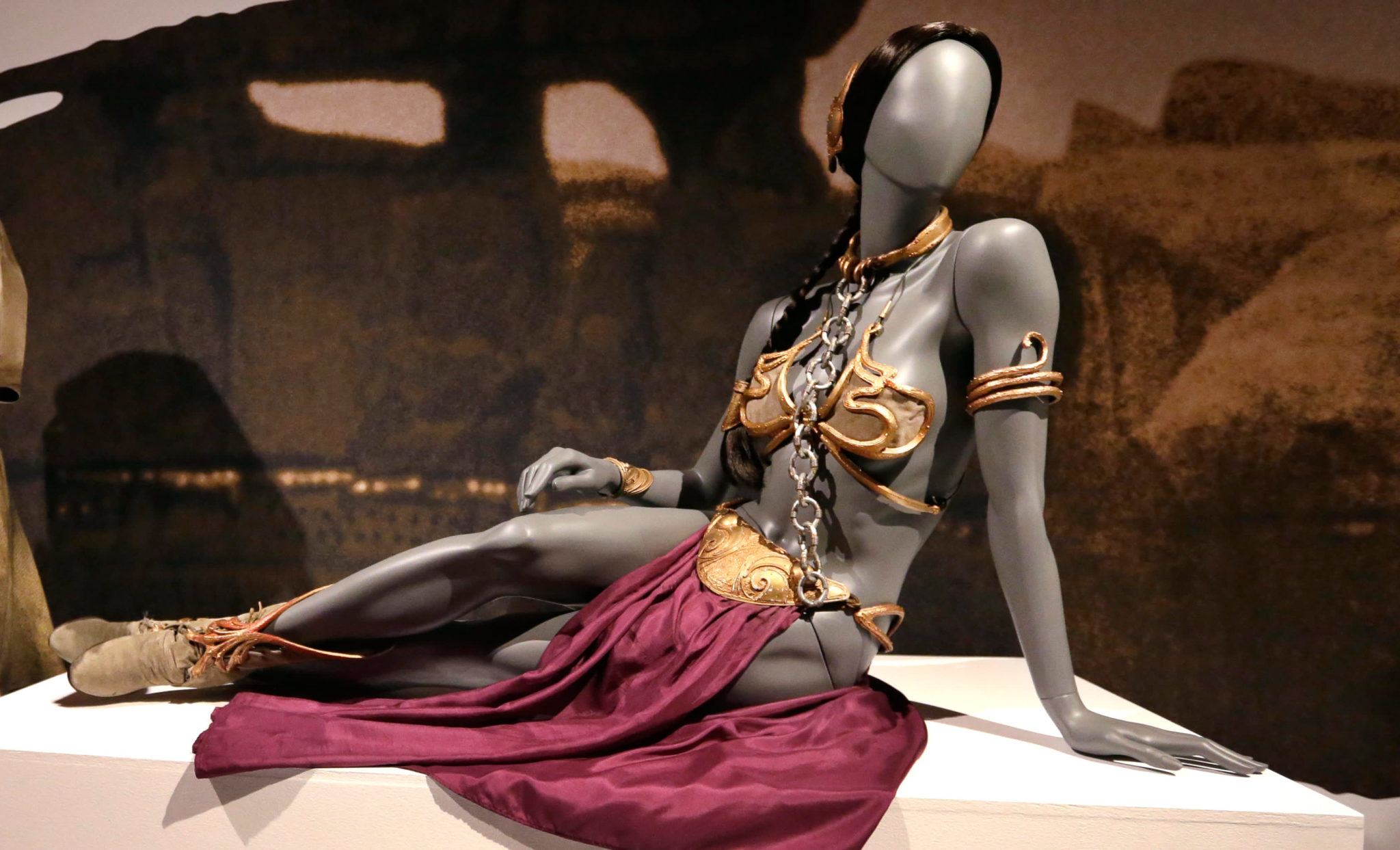 Martin Nolan, and Irish man, is the executive director and founder of Julien's Auctions. Speaking about the auction, he said: "Buoyed by the tremendous success of this three-day sale – which brought in a record number of registrants and bidders from across the globe – we are already busy at work in the launch of our next Hollywood auction that will be a year-end spectacular as we celebrate Julien's 20th anniversary."