By: Pavel Barter
Pavel Barter rounds up the latest gadgets, games and apps
Reviews and Previews
Madden NFL
PS4 (EA)
EA always gets top marks for presentation. Even if American Football is as foreign to you as competitive dog grooming, you'll appreciate the small details in Madden NFL 19. The way the players sweat, crunch and recoil after collisions. The way the sun sweeps over a field. Even rain and snow look more realistic than previous releases. Meanwhile, commentators Brandon Gaudin and Charles Davis, such is their chemistry, are as likely to discuss stadium food or TV comedy, as events on the pitch.
With all that in mind, EA hasn't addressed the elephant in the room. This year, following a barrage of tweets from America's lunatic-in-chief, the NFL banned players from kneeling in protest before a game. This issue is not raised in NFL 19.
The gameplay is much improved. Players change direction quickly, with bursts of acceleration; defence also springs to action quicker. You can even choose custom celebrations for your team, bringing joy to a sport that was Trumped in 2018.
Rating: 7/10
Advertisement
EOS M50
Canon
Canon's latest mirrorless camera strikes a perfect balance. It's not only suitable for professionals seeking a lightweight, high-end counterpart to their heavy-hitting DSLRs, but also for eager novices who want to learn skills on a great camera.
Unlike the bypass around Dublin, this M50 is portable, light and hassle free. The only road block is the retracting 15-45mm kit lens, which requires some fiddling before launch. It features a fast and responsive autofocus system, capturing distinct images in low light. The 10 fps continuous shooting is on the ball when capturing action shots.
There's a 7.5cm touchscreen, allowing you to get creative with your angles, take selfies and record vlogs. Touch and Drag AF lets you adjust focal points in the moment. Unlike most similarly-priced mirrorless cameras, M50 has an electronic viewfinder.
And despite its compact physique, M50 has cinematic scope. You can capture 4K video, get arty with 4K time lapse, slow-mo, and grab 4K frames from movies. Plug in a microphone, such as Canon's Directional Stereo Mic DM-E1, and let Hollywood beckon.
M50 hooks up to the free Canon Camera Connect app via wi-fi and bluetooth, so you can transfer images and use the camera remotely via your phone. Costing €629.99 for the body, €759.99 with the lens, Canon's M50 paints a wonderful portrait for compact cameras.
Rating: 9/10
Samsung Home
All Together Now
With the avalanche of artists, installations, activities and grub up for grabs at this month's inaugural All Together Now festival in Waterford, sun-drenched attendees found time to hang-out at Samsung's tech-tent. Actually, not so much a tent. This building was more like a silicon barn with an audiovisual DJ in the chimney.
So far so Blade Runner, but #SamsungHOME also brought domestic bliss to the sonic paradise at Curraghmore. During the festival, the Samsung crew travelled around the site taking video on the Samsung Galaxy S9 Plus, which they transferred to the screens on Samsung's Frame TV. These televisions become the centrepiece of any home.
Advertisement
On standby mode, the TVs show your home video, or one of 100 commissioned paintings. You can buy magnetic external frames, making the TV resemble a painting on a canvas. The company's QLED TVs, meanwhile, blend in with its environment, using a screensaver that mimics its background, Predator-style.
Samsung also showed off its Family Hub fridges at #SamsungHOME. Each unit has four doors: two for storage; lower left for the freezer; lower right for customised foodstuffs. That is where the similarity with traditional fridges ends. Cameras inside the fridge let you check out what's in stock, via a smartphone app, when away. A 21.5-inch touchscreen lets you browse the internet for recipes, or watch Netflix while whipping up chicken stroganoff.
Samsung provided us with enough ice to keep us cool during a scorching weekend at ATN.
Tech News
Out of Africa
A former paratrooper in the South African Special Forces has created a video game set in the African plains of 3,000 BC. Helgard de Barros, who runs Dublin-based development studio One Little Serf, has created a game in which you play a tribesman whose daughters have been captured by slave traders. Into The Valley sports polished graphics, an innovative gameplay, and a great soundtrack. Players follow clues, fight off dangerous animals, collect weapons, equipment and food, in the hunt for the missing children. Into The Valley is due for release on Steam in September. In the meantime, check it out at onelittleserf.com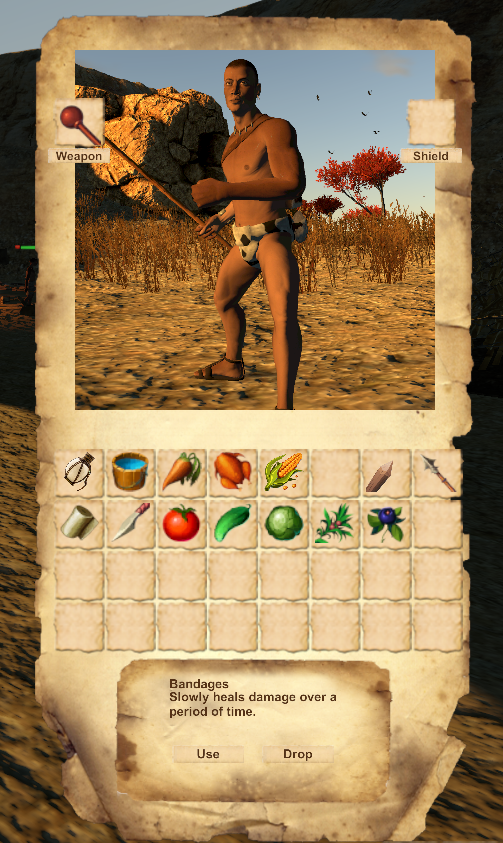 Keeping Tabs
Combining the portability of a tablet with the capability of a PC, the new Samsung Galaxy Tab S4 is a homage to the benefits of cross-breeding. The device features Samsung DeX, which allows users to switch from an Android interface to a desktop experience. Such technological multiculturalism may work well when the tablet hooks up to an external monitor and is used as a sketchpad. An enhanced S Pen stylus comes packaged with the device.
Advertisement
Also on board: Samsung Knox, a high-end mobile security platform, quad speakers that bring the noise, and a purported 16 hours of video playback for all-night fun.
Tiny Dancer
Cute should be a middle name for Canon Zoemini, one of the smallest and lightest photo printers ever produced. This pocket sized printer hooks up to the Canon Mini Print app via Bluetooth, printing up 2x3 inch photos and social media snaps in seconds. Prior to printing, you can decorate your shots with filters, frames and AR effects. The photos can then be peeled off and stuck onto schoolbags, walls, fridges, or wherever else you fancy. No ink is required. Instead, buy Canon Zink photo paper: sold in packs of 10, 20 and 50.
App Attack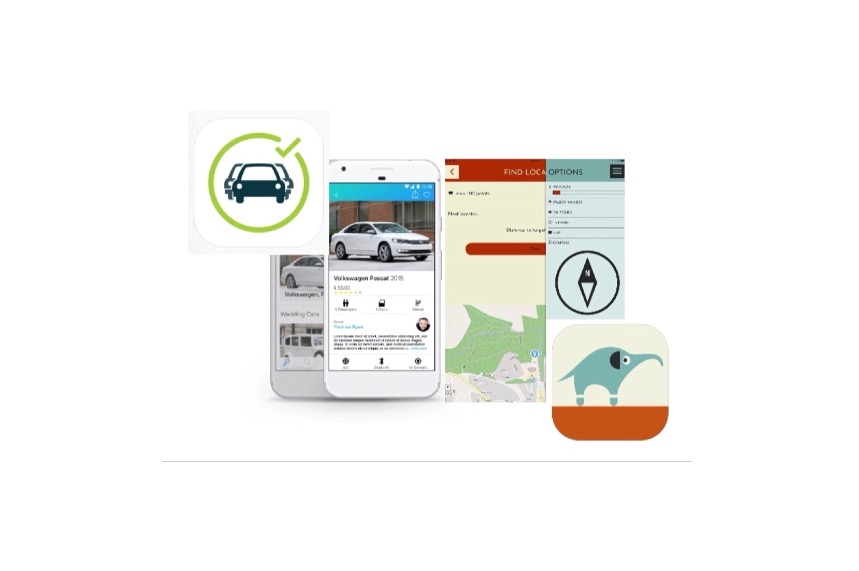 The wheels are in motion for Ireland's first peer-to-peer car sharing service. FLEET APP enables people to hire out their cars, making money on the side and potentially helping to reduce vehicles on the road. Maurice Sheehy, Fleet App CEO, said he wants "to take access to transportation back from large companies and put it on your street, your village, your workplace". Launched in 2017, 15,000 people have created accounts on the service. Sheehy is now raising equity for the business as part of a campaign on Spark Crowdfunding, which allows people to purchase shares until the end of August 2018.
WILDER WANDER creates interactive outdoor games out of scientific data. The free app, which was trialled at a scavenger hunt at the All Together Now music festival in Waterford, uses GPS to navigate various locations. Vicki O'Donnell, creator of the app, used research data on biodiversity, space, the earth, oceans and weather patterns, to create the games and teach users about biodiversity and local histories.