The R&B/hip-hop artist launched 'Forever Worldwide' a few months ago, and is now hosting a pop up in Urban Outfitters.
Matt Ó is hosting a clothing pop up for his new 'Forever Worldwide' collection in Urban Outfitters, Temple Bar this weekend. From Friday, October 7th until Sunday, October 9th, Matt (Ó Baoill) and his clothing range will be open for business in person.
Having made a name for himself as one half of alternative hip-hop duo Tebi Rex with the release of two studio albums, UK/EU tours and appearances at festivals like SXSW, Eurosonic and The Great Escape, Matt Ó is making a name for himself as an artist and fashion entrepreneur in his own right.
The rising solo star recently performed at the Soundhouse and will hit the stage of Ireland Music Week this weekend.
Having just released his debut solo EP, MESSER, last Friday, Matt isn't limiting himself to just the music business. His foray into the fashion world has seen him create predominantly green and black hoodies, shirts and tracksuit bottoms, plus graphic tees with the Forever Worldwide logo emblazoned on the back.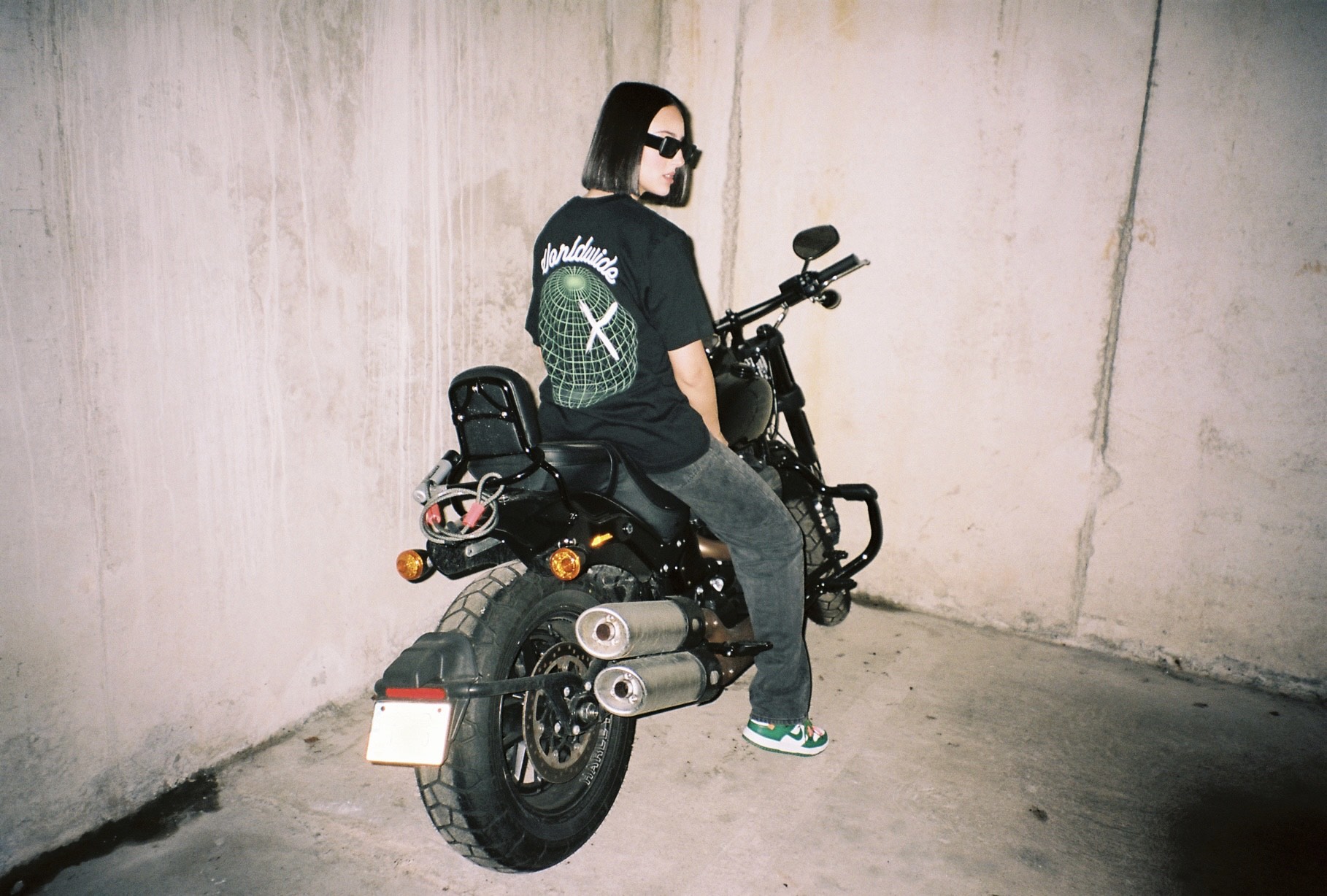 "I spent a lot of time seeking out certain clothes, trying to find something that would last, and that felt really high quality," Matt Ó tells Hot Press. "When a friend had the idea to partner up on a clothing brand, it just made sense; like why can't we just make our own wardrobe?"
Advertisement
"That's what Worldwide is to me," he adds. "Whenever I want something for my own wardrobe, I create it under Worldwide and release it for everyone. As much as I love being an Irish clothing brand and supporting local myself - I don't want us to be pigeonholed as such. Don't support us cause we're local, support us because you like what we make. The clothes should speak for themselves."
Don't miss your chance to grab a few Forever Worldwide items by Matt Ó in Temple Bar.
RELATED
Lifestyle & Sports
20 Sep 22
Lifestyle & Sports
19 Sep 22