Lifestyle & Sports
19 Sep 22
Student Sustainability: "There are small changes students can make to stay eco-friendly without breaking the bank"
With the looming threat of climate change, sustainability is more important than ever. While individual consumers should not be held at the same level of responsibility as large companies, many people internationally have played their part to help the planet by shifting their lifestyle.
For college students, living sustainably can be difficult when young adults lack the resources and budget to do so. Nevertheless, it doesn't just mean buying metal straws and the latest sustainably made clothing; it can be as simple as unplugging your toaster when it's not in use, taking shorter showers, and keeping up to date with how we can exercise our political rights as students and citizens. Here are some small changes students can make to stay eco-friendly without breaking the bank or taking too much time away from their studies.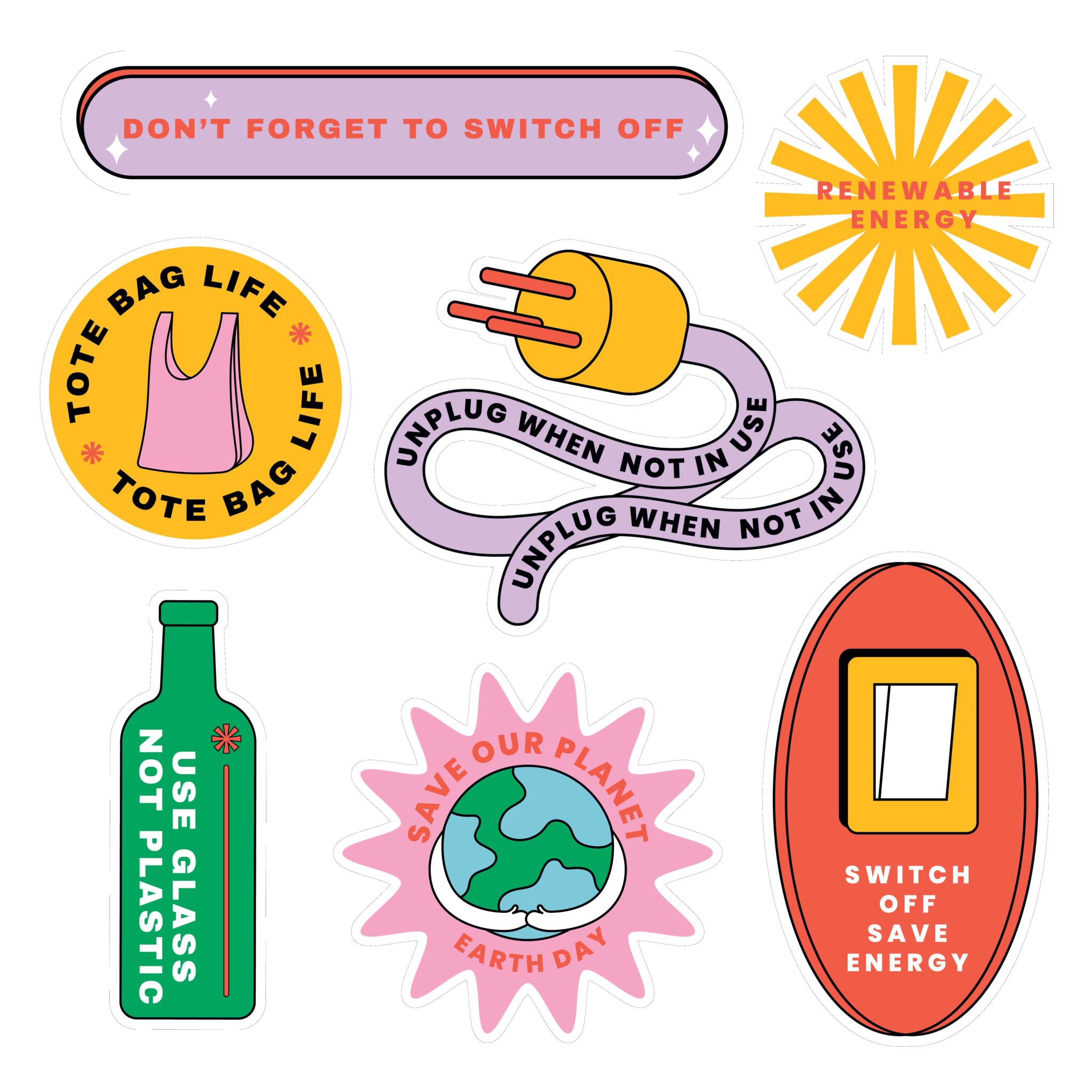 1. Recycle The Right Way
Recycling your plastic and paper can be one of the easiest and most effective ways to help the environment and prevent the spread of plastic into our ecosystems and wildlife. Unfortunately, however, a lot of the materials we recycle end up wasting away in landfills. Global policies on processing plants continue to get stricter, leaving tonnes of recyclable waste unused.
Containers that have even the slightest amount of organic waste, such as takeaway boxes, yoghurt pots and fizzy drink bottles, cannot be properly recycled, and run the risk of contaminating a whole batch of otherwise recyclable materials. To combat this, look into what can and can't be thrown in the recycling bin, as well as the policies in your area. Make sure to wash all the containers you plan to recycle thoroughly, and reuse old bottles and pots whenever possible. Sometimes plastic takeaway boxes can make great tupperware!
Advertisement
2. Meatless Mondays
While meat can be a great source of protein, the many processes involved in order to get steak onto your plate have a detrimental effect on our environment. Meatless Monday is a global project that encourages people to reduce meat consumption for a healthier body and environment.
By even eating more plant-based products for one day a week, you are doing your part to save water, rainforests and help combat the amount of CO2 in the atmosphere. There are many websites that provide free and easy Meatless Monday recipes, allowing you to do your part at no extra cost.
3. Buy Locally
Not only does consuming products on a local level help your local businesses, it also lends the environment a helping hand. While e-commerce has only grown with the Covid-19 pandemic, it harbours dire consequences for our planet. Not only does this result in over-packaging that sends millions of tonnes of plastic and cardboard into the trash, but the fumes that planes create while travelling thousands of miles to deliver orders all over the world, pollute our air and lead to a shocking increase in CO2. The next time you need a product, try hunting for it in local stores before resorting to an online search.
Advertisement
4. Shop Second-hand
Fast fashion is one of the leading contributors to multiple aspects of global pollution, playing a part in 10% of global carbon emissions and producing almost 20% of industrial waste water, as well as contributing to a global trend of overconsumption.
In addition to the dire environmental consequences, many culprits in the industry have been exposed for inhumane labour practices, including providing their textile workers with little to no health benefits, and forcing them to work in unfit conditions for below minimum wage.
To solve these issues, shopping secondhand is a great place to start. Not only is it better for the environment to reuse clothing rather than buying new pieces, it is also more cost-effective for the average college student. Charity shops are an incredible way to find one-of-a-kind pieces at a low price, while both donating to important charities and reducing textile waste. For those who don't feel like sifting through racks of clothing to find the perfect piece, online thrifting sites such as Depop or The RealReal give shoppers the opportunity to browse through clothing from the comfort of their own homes.
These websites also give users the ability to sell on the platform to save old clothing by giving it a new home instead of ending up in the bin.
5. Takeaway Isn't the Answer
We all have days where we get home from a long day of working and don't have the energy to make a home-cooked meal. However, each takeaway order on Deliveroo can have a negative impact on the environment. Plastic food containers used to package the food you are ordering often end up in a landfill, and trying to recycle them can contaminate other recyclable materials and cause major issues for processing plants.
Advertisement
Try having some pre-prepared meals at your disposal, so you can save both money and our environment when you're hungry for something fast. If takeaway is your only option, you can always alert the restaurant to not include utensils in your order to reduce your plastic waste.
6. Store And Repurpose Your Food
It's inevitable that some of the food in your fridge will spoil before you get the chance to eat it. However, think twice before you unpack your latest grocery haul and throw the old food out! When placing fresh fruits and vegetables in your fridge, research the best way to increase their longevity.
For example, fresh carrots can last twice as long when stored in a container of water; this keeps them crisp and hydrated. On the flip side, lots of produce can have a life after the expiration date. Try using your wilted lettuce to make a pesto sauce, or freeze your old bananas to use as a base in a smoothie.
7. Back From The Future's Factory Refurbished Laptops
If you're in the market for a new computer, why not consider picking up a factory refurbished laptop? It makes a lot of sense – for both your bank account and the planet.
According to the team at Back From The Future – who have stores in Dublin City, Donnybrook, Dun Laoghaire and Bray – their factory refurbished laptops are a vastly better offering than new retail laptops.
Advertisement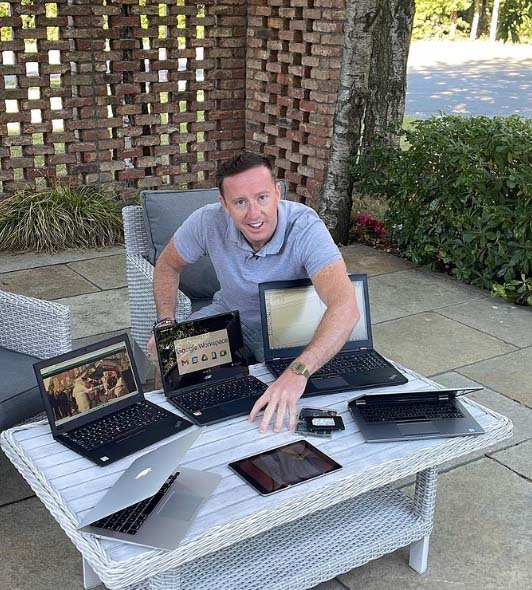 First, let's separate the facts from the myths – they're not second-hand. In fact, Back From The Future's factory refurbs go through more stress-testing and quality control than new machines. They're also stronger, faster, more reliable, and cheaper.
You'll also get plenty of use out of your factory refurb, with a three times longer life expectancy. A ThinkPad laptop, for example, will last an average of six to 10 years and beyond. Plus, you'll get a better guarantee, supported by a team in Ireland, as opposed to the "send away to the UK" warranties from many shop-bought machines.
As the Back From The Future team tell us, "we need to stop replacing cheap technology every 10 seconds."
"Computer hardware represents an enormous percentage of the overall waste produced by humanity," they continue. "It is also one of the least biodegrading. Refurbishing and reusing high end, professional equipment works for you AND the environment."
• For more, see backfromthefuture.ie
For more of our student special and sustainability guide, check out the new issue of Hot Press.
Advertisement
RELATED
Lifestyle & Sports
27 Jan 23
Lifestyle & Sports
24 Jan 23