Sports Team: "We were all in the same house in London writing about being confined together for a long period of time"
Bringers of happy vibes and dark lyrics, Sports Team shoot and score with their exemplary second album. They talk lockdown blues, not being taken seriously – and the earnest side to their upbeat songs.
Sports Team didn't come here to play. The London-Margate indie troupe's second long-player, Gulp!, is a fervent celebration of post-Covid joy and abandonment. It is also one of the most serious records about having a good time that you'll hear as we all readjust to the Old Normal.
"The first record was very much the product of touring, playing live and stealing windows of two days in a studio here or there," nods drummer Al Greenwood. "What was great for us with this new album was that we had time to think and to approach it as a body of work as opposed to a 'snatched jackpot'."
Pandemics are no fun, regardless of your musical inclinations. However, for Sports Team it was particularly problematic. As anyone who has caught them live will appreciate, their music is all about celebrating the moment – of embracing the idea that a band and its fanbase can, together, be a force for positivity in the world. And it is hard to conjure that feeling when you're living through lockdown, as the six-piece were as the LP started to take shape.
"We weren't able to road-test the songs," says singer Alex Rice. "Previously, we were playing gigs every week. You'd get a reaction from the crowd. And you can work out if something was really a big chorus. And then you'd go back to the studio and hammer it out a bit more. We missed that."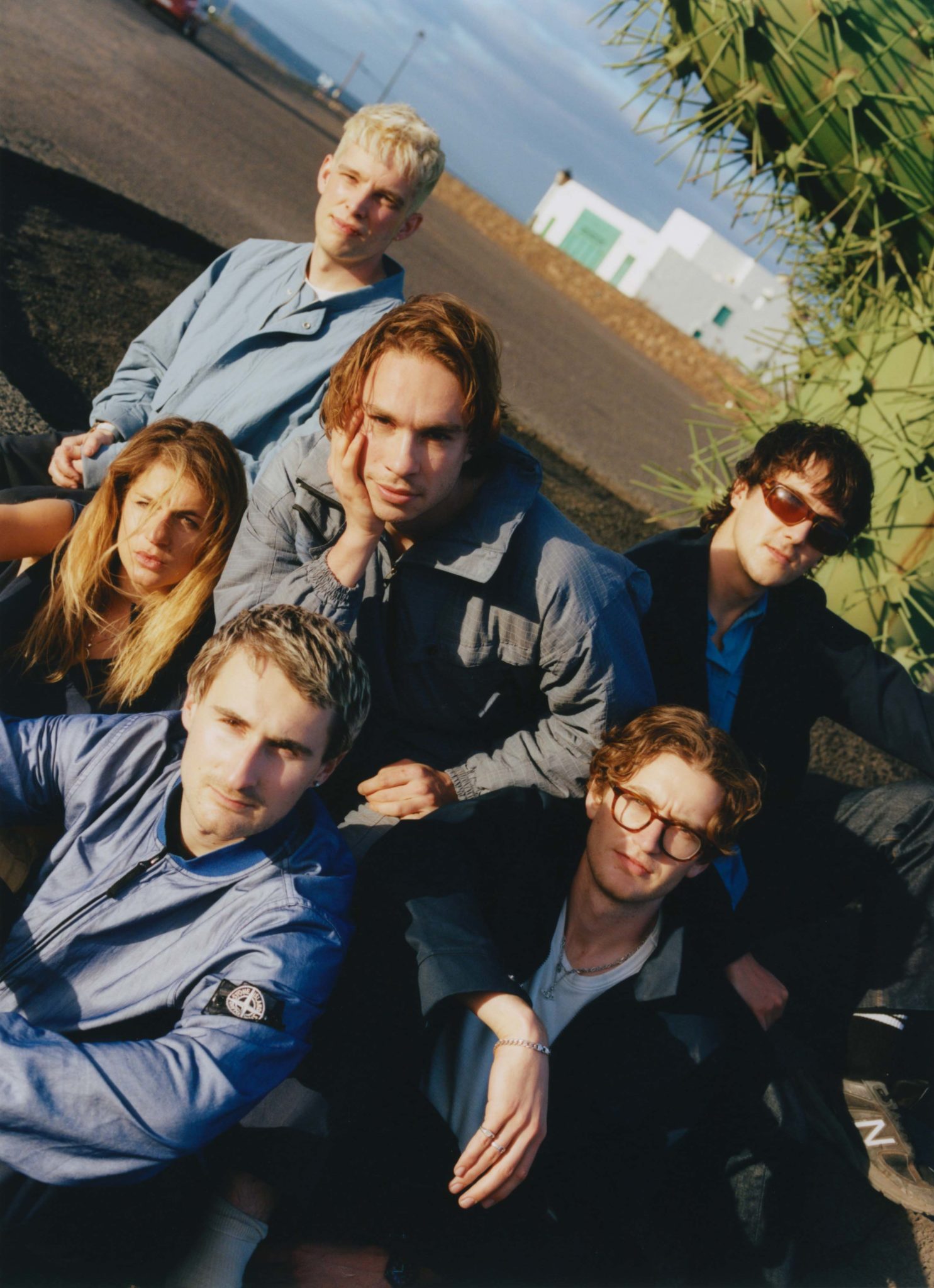 Advertisement
Yet in hindsight perhaps that was not a bad thing. Rice feels Gulp! is more thoughtful than their first record, Deep Down Happy – a top 10 hit in the UK which established these former college friends as newcomers to watch.
There's certainly a lot going on with the lyrics. The thesis running through Gulp! is that young people in the modern world – modern Britain, especially – face unprecedented challenges.
Good luck owning a home – or even having a job that doesn't involve an iffy zero hours contract. However, from this fog of despair they catalyse something defiant and energising, arguing that, if modern life is rubbish, we can still throw a party. Or, as Rice puts it on surging opener, 'The Game', "Oh yeah, that's the game /Life's hard but I can't complain".
If the songs feel as if they're flowing from a fraught place, well that's how it was for the sextet through early lockdown. Having all moved to London to pursue music, they found themselves – all six - sharing the same house. They are still good friends. Still, it was intense.
"The lyrics are pretty dark," says Rice. "We're all in the same house in London writing about being confined together for a long period of time. Having that feeling where you love each other and you hate each other. It's like siblings. And more broadly, that thing of people in their mid-to-late 20s trying to work out a way to live and be happy."
Advertisement
Navigating life is obviously tricky as you approach that late 20s pinch-point. In 2022, though, your horizons can feel especially narrow.
"It's a world that seems often to not give you many opportunities to actually have a sense of fulfilment," says Rice. "So there is a vibe of the songs being upbeat and raucous. But it's coming from a group of people packed together in a room. There's a catharsis to a lot of it."
Sports Team were not necessarily embraced by everyone when they first came romping through. Their music can be quirky and easy to write off. Actually Gulp! confirms that they are a band of extraordinary depth. And as they survey contemporary British pop, they feel the industry has finally caught up with them, They walked so that Wet Leg and Dry Cleaning could run.
"We were misconstrued because there's a rejection, in what we do, of standing and pouting on stage," says Greenwood. "That doesn't mean we didn't have a serious element. Just because a concert is supposed to be a fun evening doesn't detract from the fact the songs were serious. I don't think any of us would describe the music as happy-go-lucky. We were trying to touch on important themes, in a way that was celebratory
• Sports Team play The Academy, Dublin on October 25th.
Read more features in the new issue of Hot Press, out now.
Advertisement