UK indie outfit Sports Team will return to The Academy, Dublin on October 25th this year. Their eagerly-awaited new album Gulp! is due to arrive next month.
British band Sports Team have released their latest single 'Cool It Kid' from their forthcoming album, dropping July 22.
Gulp!, the band's sophomore album, follows on from their 2020 Mercury Prize-nominated debut album Deep Down Happy, which saw the band achieve the biggest vinyl sales for a debut British artist in 2020.
This week, Sports Team have also announced a huge run of live shows kicking off from September, bringing the six-piece band across the US, before returning to the UK for a headline tour of the UK and Ireland. They are set to play the Academy, Dublin, on October 25.
The post-grunge/indie-esque band explain, 'Cool It Kid' is about "getting too deep in your stress about stuff and sometimes saying to yourself, 'You know what, maybe sometimes you should sit back and it's best not to react on your intense irrational emotions.'"
Advertisement
Sports Team are comprised of Alex Rice (lead vocals), Rob Knaggs (rhythm guitar + vocals), Henry Young (lead guitar), Oli Dewdney (bass), Al Greenwood (drums) and Ben Mack (keyboard + percussion). The band debuted in 2016, releasing two EPs, titled Winter Nets and Keep Walking!, before sharing their first LP in 2020 to widespread critical acclaim.
'Cool It Kid' is the third instalment from their forthcoming album, following 'The Game' and 'R Entertainment'. The single follows the bands usual ability to not take themselves too seriously.
Revealed in a press release, the single was born from the time the band spent living together in a house share in Camberwell - the track "taps into the frustrations of six people, no matter how much they love each other, driving each other mad by living in such close confines". A really relatable track for all of us from the lockdown era.
Revisit Sports Team's 2020 interview with Hot Press here.
Tickets for Sports Team's tour are on sale now here. You can also pre-order Gulp! here.
Listen to 'Cool It Kid' below.
Advertisement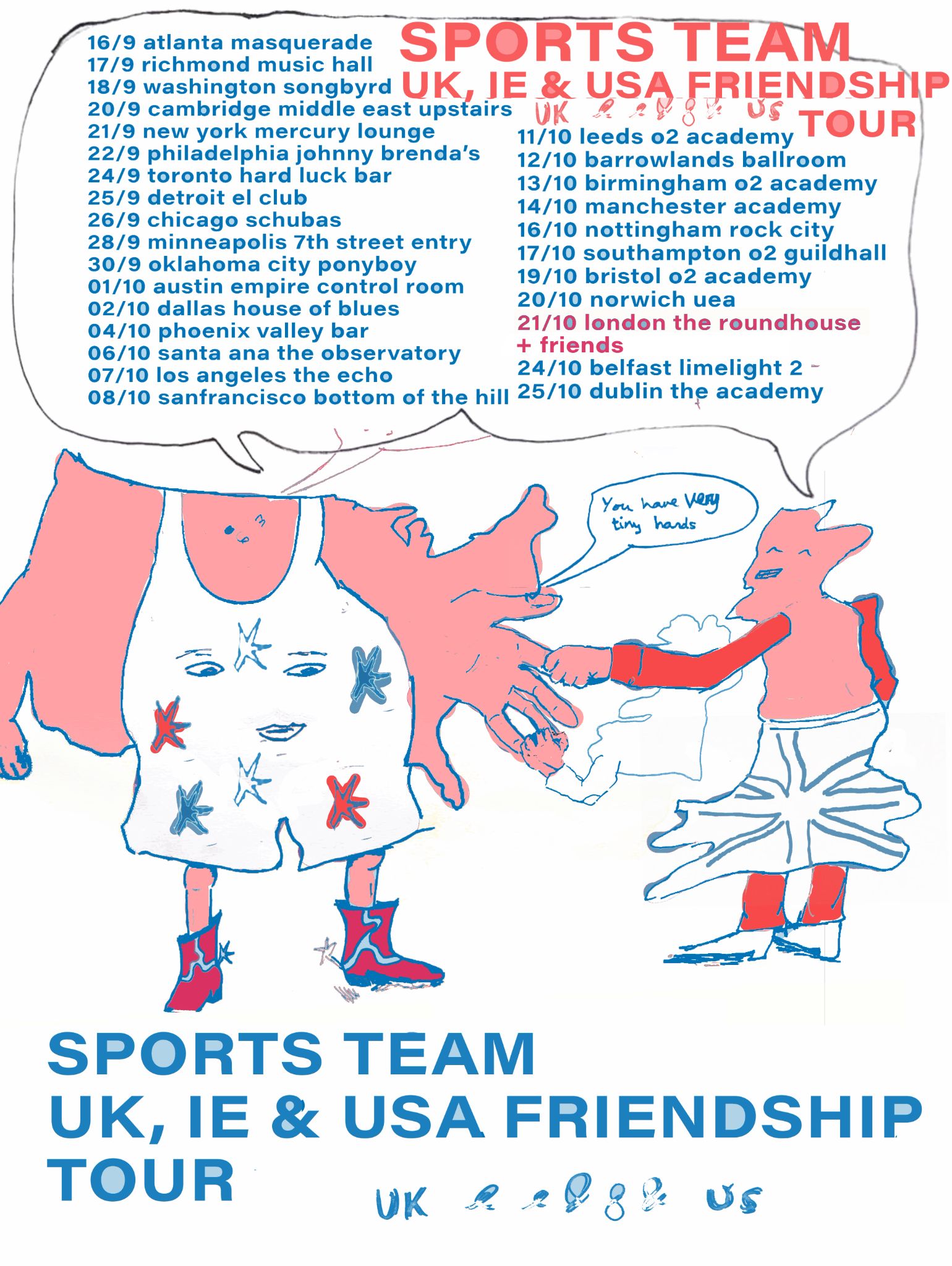 Sports Team 2022 tour dates:
16/06 - Bergenfest, Norway
17/06 - Piknik I Parken, Oslo
26/06 - Glastonbury Festival, Pilton
01/07 - Castlefield Bowl, Manchester (w/The Libertines)
02/07 - Vida Festival, Barcelona
06/07 - Mad Cool Festival, Madrid
07/07 - Soho House Festival, Gunnersbury Park
09/07 - Soho House Festival, Gunnersbury Park
14/07 - Super Bock Super Rock, Lisbon
16/07 - Zwarte Cross, De Schans
23/07 - Truck Festival, Steventon
24/07 - Tramlines Festival, Sheffield
29/07 - Y Not Festival, Matlock
30/07 - Kendal Calling, Lowther
31/07 - Over The Bridge, Edinburgh
05/08 - The Great Hall, Cardiff (w/The Libertines)
06/08 - Valley Fest, Somerset
11/08 - Haldern Pop, Haldern
27/08 - Victorious Festival, Portsmouth
09/08 - LKC Festival Bilbao
10/09 - Andalucia Festival, Malaga
16/09 - Masquerade, Atlanta
17/09 - Richmond Music Hall, Richmond
18/09 - Songbyrd, Washington
20/09 - Middle East - Upstairs, Cambridge
21/09 - Mercury Lounge, New York
22/09 - Johnny Brenda's, Philadelphia
24/09 - Hard Luck Bar, Toronto
25/09 - El Club, Detroit
26/09 - Schubas, Chicago
28/09 - 7th Street Entry, Minneapolis
30/09 - Ponyboy, Oklahoma City
01/10 - Empire Control Rooms, Austin
02/10 - House Of Blues, Dallas
04/10 - Valley Bar, Phoenix
06/10 - The Observatory, Santa Ana
07/10 - The Echo, Los Angeles
08/10 - Bottom Of The Hill, San Francisco
11/10 - O2 Academy, Leeds
12/10 - Barrowlands Ballroom, Glasgow
13/10 - O2 Academy, Birmingham
14/10 - Academy, Manchester
16/10 - Rock City, Nottingham
17/10 - O2 Guildhall, Southampton
19/10 - O2 Academy, Bristol
20/10 - UEA, Norwich
21/10 - Roundhouse, London
24/10 - Limelight 2, Belfast
25/10 - The Academy, Dublin
04/11 - Exil Club, Switzerland
06/11 - Chelsea Club, Vienna
08/11 - Cafe V Lese, Prague
09/11 - Privatclub, Berlin
11/11 - Loppen, Copenhagen
13/11 - Bar Brooklyn, Stockholm
14/11 - Parkteatret, Oslo
16/11 - Molotow, Hamburg
18/11 - Tivolivredenburg, Utrecht
20/11 - Botanique, Brussels
21/11 - La Boule Noire, Paris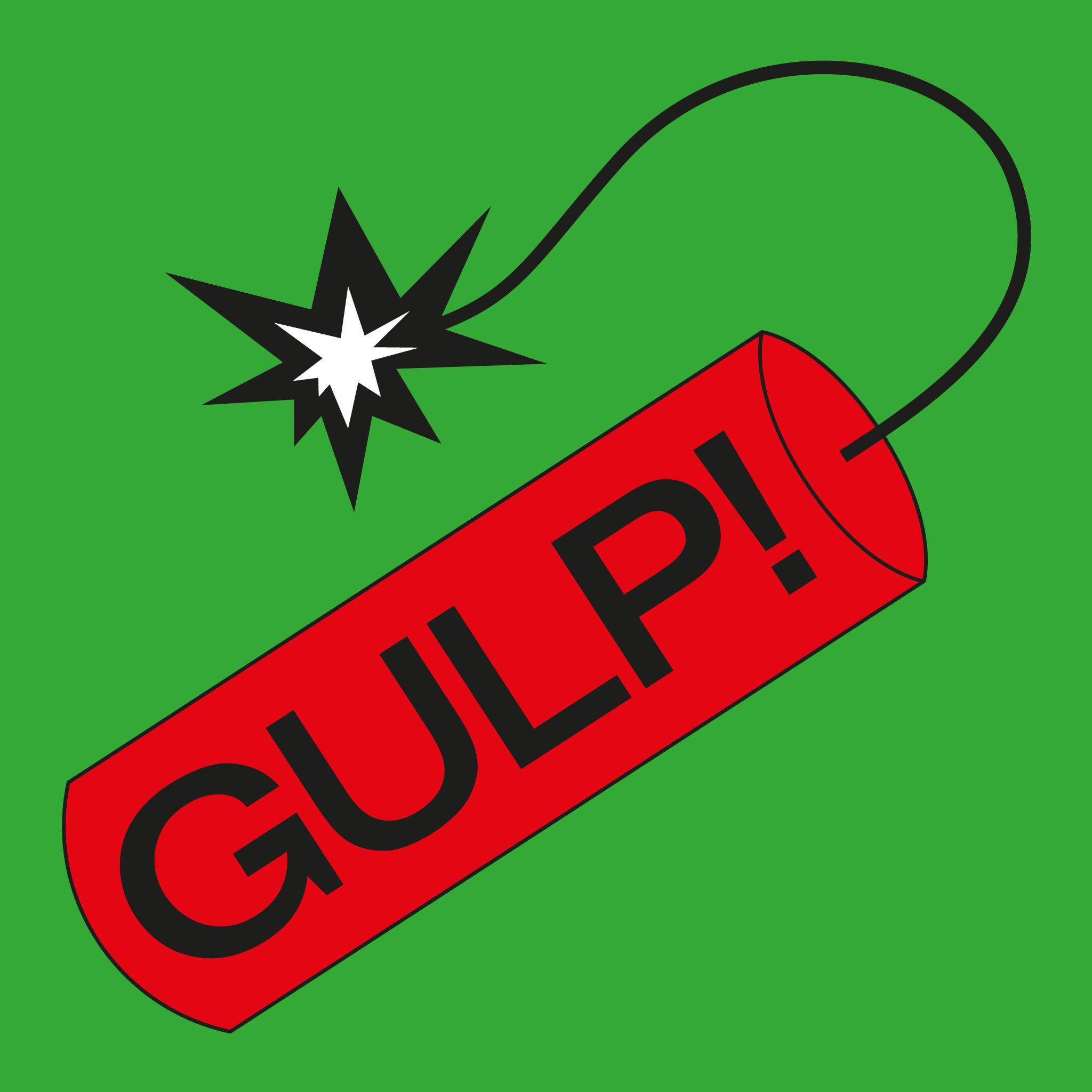 Gulp! Track Listing:
The Game
Dig!
The Drop
Cool It Kid
Unstuck
R Entertainment
Kool Aid
Getting Better
Fingers (Taken Off)
Light Industry
Advertisement
RELATED