By: Pavel Barter
A recent jaunt to Leopardstown racecourse in Dublin proved that Sony has a stable relationship with sports photography. We tested a couple of cameras while losing money on the track. Don't gamble, kids. It's not worth it.
First up, the Sony Rx100 Mark IV. Right out of the gate, this compact camera's biggest selling point is its size. It fits into a trouser pocket, looks good, and feels strong enough to endure the trials of daily life. In regular shooting mode, five-axis image stabilisation keeps images blur-free. The 2.9x zoom, with a 24-70mm equivalent focal length range, gets shaky at full extent, but we captured some fine pictures of the finishing line (watching our decrepit nags losing again, of course).
16fps continuous shooting, and an electronic shutter that captures speeds of up to 1/32000, is a bonus. There is 4K video, but this is unfortunately restricted to five minutes of recording at a time. You will, however, have hours of fun with the camera's slo-mo mode.
Next up was the Sony Alpha 7, a pricier affair but one with a full-frame interchangeable lens. Despite being on a par with the Canon EOS 6D, this mirrorless camera is small, light, and built for professionals. There's super-fast auto-focusing, even in low light, an LCD screen that tilts up and down, and the Eye AF option, which uses face detection to focus on a subject's eye. It even works on horses... So why the long face?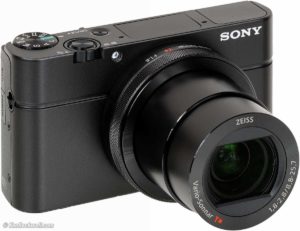 Advertisement