Jack O'Rourke's new video for 'Uaigneas' was hand drawn and animated by Marc Corrigan.
Cork musician Jack O'Rourke has unveiled the stunning visuals for 'Uaigneas', premiered below by Hot Press.
The words of 'Uaigneas', which translates to "loneliness" as Gaeilge, are based on a beautiful poem by Brendan Behan. The Ovens native composed the music and turned the poem into a song during his artistic residency at Centre Culturel Irlandaise, Paris.
Having listened to sean nós, Irish trad, Radiohead, early era Kate Bush, David Sylvian, Peter Gabriel, The National, Ravel and Debussy during his residency, the impact of these divergent artists are all present.
Filmmaker Bob Gallagher, who has previously collaborated with Gilla Band, Lankum and Junior Brother, added harmonies while Conor Caldwell layered traditional fiddle to the single.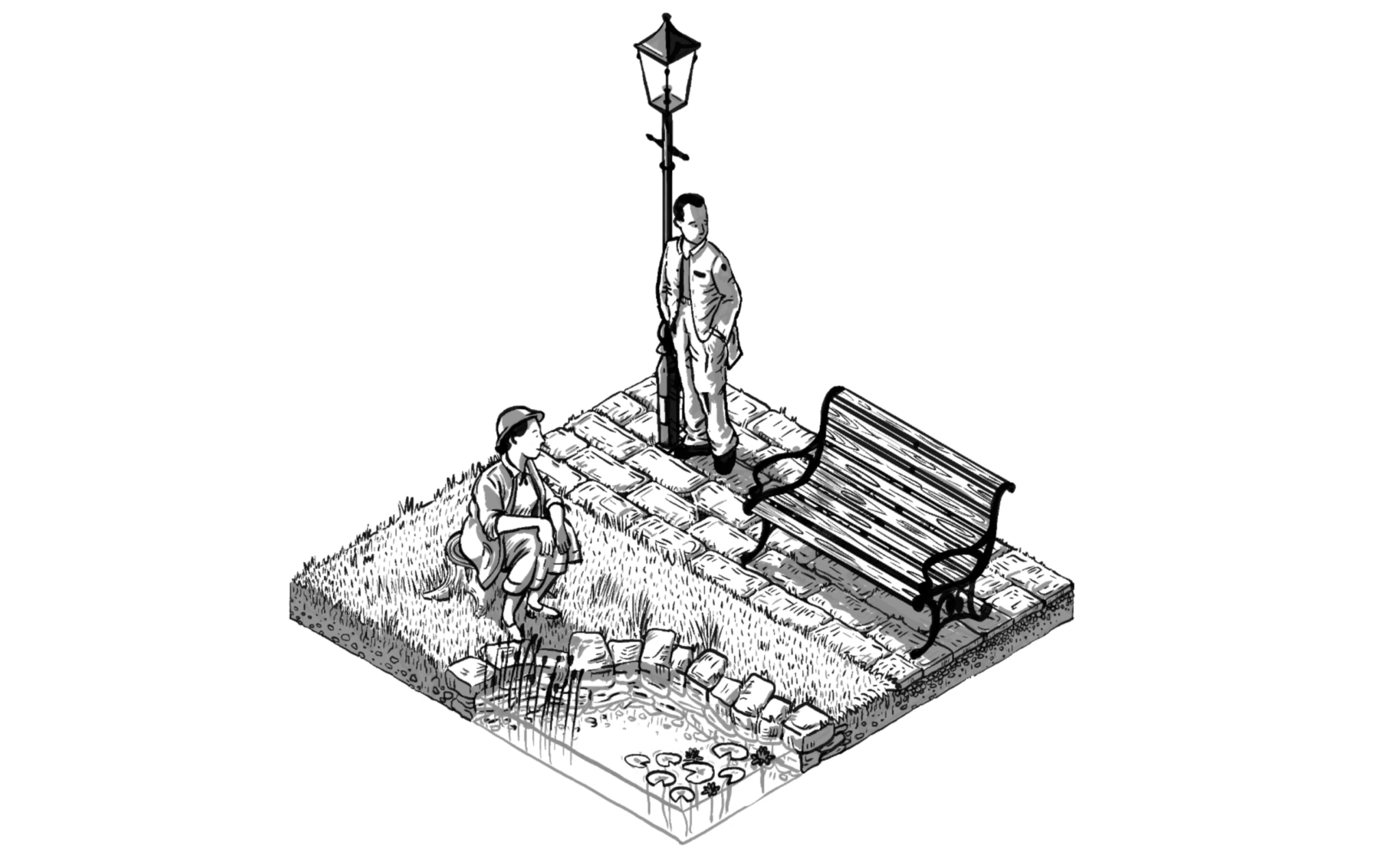 Advertisement
"What Jack has done in translating Behan's poem into music is an achievement of transcendence," Gallagher says of O'Rourke's new offering. "The sparse piano and yearning voice capture the loneliness, but refuse to accept it, wrestling with it up and down the scales, and drawing in reinforcement from the other instrumentation and harmonies. It was an honour to be asked to collaborate on the recording and contribute something to Brendan Behan's words and Jack's music. In a very literal sense, the experience elevated us from isolation to solidarity, ón uaigneas go dlúthchaidreamh, threading Behan's text through the grave and back into life."
Marc's drawings reflect the poem of 'Uaigneas': loneliness. The ending is quite fitting, as the characters from the poem are together on a train, yet convey the idea that you can still feel alone, despite being surrounded by people. The stark but vividly detailed drawings by Corrigan convey the emotions at the heart of the Irish poem.
While O'Rourke was in charge of vocals and piano, 'Uaigneas' saw further contributions from Aisling Fitzpatrick (cello), Hugh Dillon (electric guitar, effects) while mixing duties were taken on by Ber Quinn (John Grant, Villagers).
The song was recorded by Davie Ryan and Chloe Nagle at Triskel Christchurch, while Ruairí O Flaherty (Rufus Wainwright, Lana Del Ray and Los Lobos) covered the single's mastering.
Watch the animated video below.
Upcoming dates:
Advertisement
16 June - Sea Church, Ballycotton, Co. Cork
18 June - Cork Summer Show, Curaheen Park
1 July - Baltimore Castle, Co. Cork
23 July - Live at Marquee
29 July - Mallow Arts Festival
15 Sept - Prim's Book Shop, Kinsale