Pete Doherty: "Ireland is just so rich culturally, Shane MacGowan and Beckett are amazing but Seán O'Casey is my favourite"
After years of making headlines for all the wrong reasons, Pete Doherty is clean, married and living a life of rural French bliss. He's also made a captivating new album, 'The Fantasy Life Of Poetry & Crime', with composer Frédéric Lo, which along with Morrissey, The Libertines, The Wolfe Tones, Sean O'Casey, the Ukraine and QPR gets discussed in a wonderfully meandering interview. Photography: Nicolas Despis
Virtually introducing our dogs to each other ("Zeus, meet Lola: Lola, meet Zeus"); trading verses of Lindisfarne's obscure 1971 hit, 'Meet Me On The Corner' (Him: "Hey Mr. Dream Seller where have you been/ Tell me have you dreams I can see." Me: "I came along, just to bring you this song/ Can you spare on dream for me?" ); and learning that him and Carl Barât have a penchant for rebel songs ("The Wolfe Tones are fucking great!")
These are three of things that I didn't expect to be talking to Pete Doherty about during our hour-long Zoom. There are lots more, which is why interviewing the sometime Libertine, but mainly solo artist is such a joy.
After a couple of weeks of running round the UK with the band that made him famous, Pete is back in the beautiful Normandy farmhouse he shares with his French musician wife Katia de Vidas who he married last October, the aforementioned Zeus and whichever roving musicians are passing through the coastal village of Étretat, which has replaced Margate as his home.
Off heroin since the start of 2020, Pete looks happier and healthier than at any point during the thirteen years we've been checking in.
This new, as he puts it, "orderly life" has not only done wonders for his marital status, but also resulted in a wonderful new album, The Fantasy Life Of Poetry & Crime, with composer Frédéric Lo who's one of his current house guests.
Advertisement
A quick laptop tour of the gaff reveals a picture window with stunning views of cliffs sweeping down to a serene looking La Manche, AKA the English Channel, and a lounge that's been turned into a rehearsal room for Pete and Frédéric's upcoming French and UK tours.
Queens Park Rangers' erratic Championship form and the Ukraine (more of which anon) aside, life really couldn't be any sweeter for the 42-year-old singer than it is right now.
"I'm not a reformed character but, y'know, I'm not a heroin addict anymore," Pete volunteers. "I didn't have a phone for a while. I've been off the grid a bit. I was recuperating. Anyway, Frédéric suddenly arrived here – we're talking just before the pandemic – with his guitar on his back, and asked if I'd like to cover a song by a fella called Daniel Darc for a tribute album he's been putting together. Fréd had been in a band with Daniel, but left when it got a bit too intense."
The former lead singer with French post-punk outfit Taxi Girl, Darc, who shared many of Pete's pre-getting clean peccadillos, died from a drug overdose in 2013 and has since gained mythic status in his homeland. Listen to the likes of 'Mannequin', 'Jardin Chinois', 'Aussu Belle Qu'une Balle' and the song Pete took on, 'Inutile Et Hors D'Usage', and you'll understand why.
Bonding over a shared loved of The Clash, Claude Debussy, Arthur Rimbaud, Neil Young, Arséne Lupin, Bacharach/David, John/Taupin, Edgar Alan Poe and Bob Dylan – and that really is just for starters – their working together ramped up a gear when Lo presented Doherty with the first of twelve instrumentals he'd written, which Pete duly supplied the lyrics for.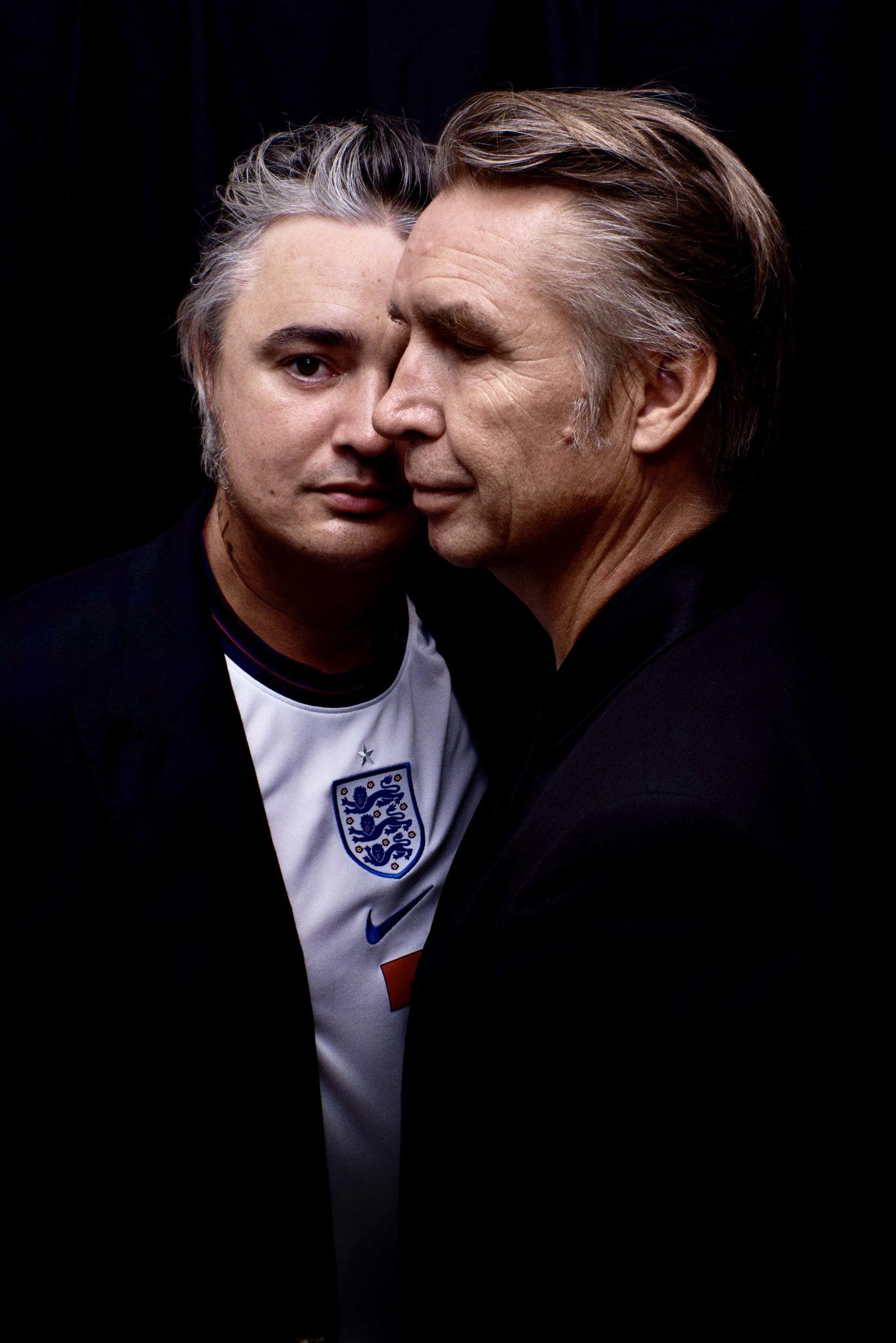 "I hadn't been musically creative for a while and had shunned the guitar a bit," Doherty notes. "I felt the tingle of enthusiasm for songwriting… and to be challenged. Can I possibly still write songs? It was the middle of 2020 and a time of great upheaval in my emotional landscape. I'd been clean at this point for about six months, a bit longer maybe. It was still a time of white knuckling. It was the longest I'd been clean in twenty years from heroin, so yes I was in a bit of a fragile state. And then Frédéric came along with his hat and his guitar.
Advertisement
"He was playing me some of the songs he'd written and one of them, in particular, made me go, 'What's that?' It was 'Yes, I Wear A Mask' off the new record. It sounded like, I don't know, Simon & Garfunkel maybe. Here, have a word with Fréd…"
Pete hands his computer to Lo, a disgustingly well-preserved and charming 57-year-old who nods furiously when I ask if Pete was a good guy to work with.
"Yeah, excellent! I'm equally in love with French composers like Maurice Ravel and Eric Satie as I am with George Martin and The Beatles. I was ill with Covid and in a fever dream wrote 'Yes, I Wear A Mask', which is sort of Ravel meets 'Eleanor Rigby'. When I played it to Peter, he got down on his knees and said, 'Please can I put some vocals and some lyrics on that tune?"
You see, Covid wasn't all bad. Asked whether The Fantasy Life Of Poetry & Crime was the most hassle-free record he's ever made, Pete nods himself and says: "It was orderly, yeah, 100%. It was so simple. The songs weren't completely structured – we had to do some nipping and tucking – but my job was to plot away with a pencil and paper and a glass of ale, y'know, getting the lyrics together."
The sum of all the previously mentioned parts (and more), The Fantasy Life Of Poetry & Crime sounds extremely Gallic with lush strings supplied by L'Orchestre de la Garde Républicaine who clearly had a blast doing it.
"Neil Young if he ever co-wrote with Morrissey" is how Pete describes The Fantasy Life… standout 'Keeping Me On File', which also nods to Paul McCartney and him and Frédéric's shared love of The Specials. Mozza gets more mentions when Doherty talks about 'The Epidemiologist' ("We wanted the feel of 'The Last Of The International Playboys' or 'Everyday Is Like Sunday'") and the albums's flagship single, 'You Can't Keep It From Me Forever' ("It reminds me of an early Smiths song or some of the more melodic Suede stuff").
Pete will have to refresh my memory as to when, but I know him and Stephen Patrick's paths have crossed before – and not necessarily in a positive way.
Advertisement
"Yeah, that was a strange meeting," he reflects. "The Libertines supported him in the Brixton Academy when we were on the up and climbing the greasy pole. I think he flirted with us a bit. (Affects plummy English accent) Obviously it was a tremendous honour for me to support Their Majesty, y'know? I was a little dismayed, though, when the crowd – who I thought I was united with in our love of Morrissey – wouldn't give us any of their fucking attention. They weren't having it. If they'd booed or bottled us it would have been nicer than them just standing there hands-on-head waiting for Their Majesty. I should have said, 'Fuck off, some of our songs are as good as his!' but sadly I didn't."
"My first gig when I was 16 or 17 was Morrissey and Cast in Battersea Power Station. I went the next day to Chester Leisure Centre to see him again. I made it on stage, went for his leg and got battered by the security."
Not hitting it off with him personally hasn't made Pete any less appreciative of Morrissey's music, with The Smiths featuring prominently in the top 5 albums he chooses for his Rapidfire Q+A, which will also be on hotpress.com shortly.
"If there's anyone who hasn't already heard them, go buy The Smiths albums – chronologically if you must. One of the B-sides to 'This Charming Man', 'Jeane', has some of my favourite lyrics – 'There's ice on the sink where we bathe/ So how can you call this a home/ When you know it's a grave.' That song makes me emotional, as does 'Streets Of London' and 'Meet Me On The Corner' by Lindisfarne. 'Dirty Old Town' is another.
"What else? Get The Clash's London Calling; 1969 by The Stooges is a fucking unbelievable record; Harvest by Neil Young is another."
While not officially out as a couple when they played Dublin in May 2019 with the Puta Madres, it was obvious to everyone in the Academy that night – and my girlfriend in particular – that Pete and Katia were crazy about each other.
"Your girlfriend picked up on that? Aw, that's so sweet," he beams. "We've been together for quite a few years, but kept it a little bit under the radar. I try to live my life less publicly now. I'd already asked her to marry me, but in a casual throwaway manner stood at the foot of the bed, which wasn't deemed acceptable. So this time I did it properly and got down on one knee on a Greek island. Thankfully it worked."
Advertisement
Pete is intrigued when I tell him I'm in the process of applying for Irish citizenship (if you'll have me).
"I was thinking of having a stab at that as well because you just need blood, right? Just need a grandparent that is 100% Irish. Would I be able to keep my British passport?"
Yep.
"Okay, Ted Doherty was from Waterford. He was a seaman, a navy man, and then he worked on British Rail."
Going off on as many tangents today as Pete, I tell him about the pirate station I was on in Waterford with a load of other Brits, which during the Falklands War pumped out The Wolfe Tones' paean to the Irish founder of the Argentine navy, Admiral William Brown, to signal to the locals that we hated Thatcher as much as they did.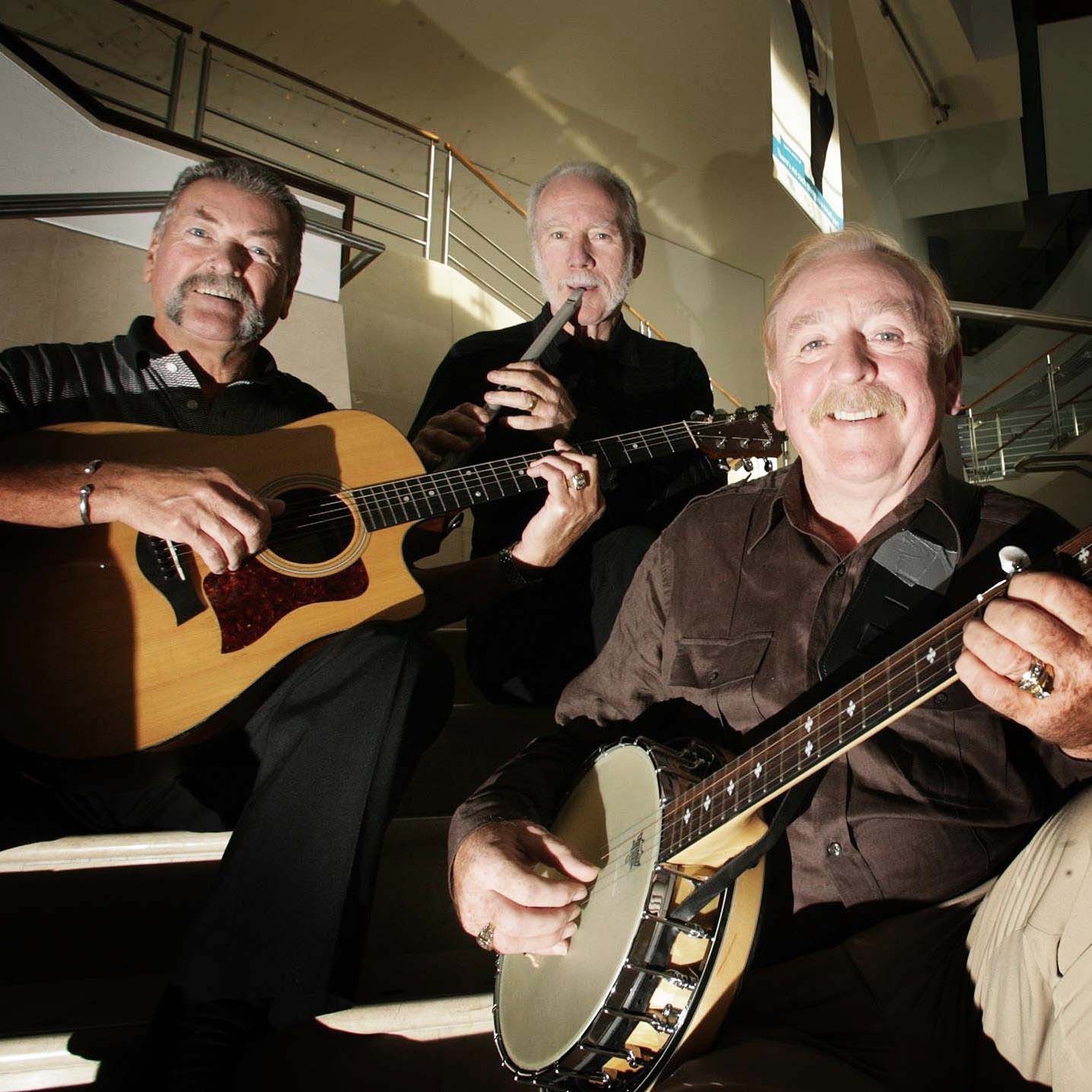 "The Wolfe Tones are fucking great!" he enthuses. "I know that song because Carl Barât plays it and Shane (MacGowan) does sometimes too. Those rebel songs are powerful… 'Some say the devil is dead…' Ireland is just so rich culturally. Shane MacGowan and Beckett are amazing, but having heard this spoken word version of Juno And The Paycock – 'Ssssh, one of the dogs is getting restless' and 'What is the moon, what is the moon?' – I'm going to go with Seán O'Casey as my favourite Irish artist."
A fine choice too. In addition to plugging the proverbial out of The Fantasy Life Of Poetry & Crime, last month saw Pete reuniting with The Libertines for the first round of gigs celebrating Up The Bracket's twentieth birthday.
Advertisement
"It's a bit easier because it's not the only thing I've got going on in my life anymore, but somehow the pressure does build though in that world of The Libertines," he says of the challenges attached to the tour. "With Carl it's quite intense. Suddenly we're sucked into this vacuum together. Curious, yeah…"
Does he recognise the 22-year-old Pete Doherty who made Up The Bracket?
"Sometimes I wonder about him – if he was the same person and what he was thinking when he sang those songs and why he seemed to be so… I just remember feeling rabid a lot and getting quite worked up about a lot of things. Somehow the anger's been spent now, although you have to guard against its return.
"I liked the 20-year-old Pete better. Bless him, he was lovely, he was great."
In other words, it was whilst writing and then recording The Libertines' gloriously ramshackle debut album that his rock 'n' roll life took on a dark hue.
"You know what makes me happy now?" he reflects. "This. Having a good old natter about music and playing it. Even though it was still quite manic, there's was a lot more sitting around and chatting on this latest Libertines tour."
Is Pete now living in permanent exile from Boris' Brexit Britain.
Advertisement
"Yeah, pretty much, although as things have opened up I've got back on the road very quickly. After not being able to play at all, there have been lots of Libertines shows and solo stuff. I'm glad I had the couple of years to get my shit together and get married. When I'm here everything seems more focused whereas when I'm in Margate and London I get a little bit lost in my own strange world. Misadventures happen. I suppose I look at England in a colder, more academic way now. I've become really interested in English politics and history, which I wasn't particularly before. Sometimes you follow things more closely from the outside."
Pete has also been reading up on his Ukrainian and Russian history.
"I was watching Zelenskyy, the Ukraine President, addressing the House of Commons," he says. "They had him on the video screen with all the Labour and Tories sat there watching. He wants NATO to get involved, but what happens then? My heart fucking goes out to them. I've always really cherished my relationship with Eastern Europe. I ended up staying in Ukraine for a couple of weeks, and The Libertines were supposed to have played there on this tour, but of course it got cancelled. I was supposed to be in Moscow as well, but that's been put off three times now because of the pandemic. Something that's struck me when I've been in Russia is the number of songs they have about prison is just unbelievable. I wanted to learn some cool old Russian songs from this folk singer, and every single one was nineteen verses of woe about being locked up.
"I find the propaganda and how Putin's sold the war to his people grimly fascinating. Then again, if QPR invaded Ukraine, I'd support it. Blind loyalties are hard to shift. The degree to which we're all manipulated, East and West, is quite scary."
Before we go, does Pete have any final sage-like advice for our readers?
"Just hold fast," he says. "I've always liked those words, and might get them tattooed on my knuckles!"
Hold fast. If there's a mantra for the times we're, that's it!
• The Fantasy Life Of Poetry & Crime is out now on Strap Originals
Advertisement