Paul Charles set for Adventures In Wonderland events across Ireland and England over the weeks ahead
Coming up on the acclaimed book tour is Belfast, Letterkenny, Sligo and Stroud...
As his expanded book tour continues to garner rave reviews across Ireland and the UK, Paul Charles is gearing up for a series of special events over the weeks ahead – in support of his captivating memoir, Adventures In Wonderland, published by Hot Press Books.
Next weekend, on Saturday, October 14, the renowned music agent and promoter will kick off his latest string of dates with two eagerly anticipated appearances at the Belfast International Literary Festival.
At 12.30pm, you'll find him at Belfast's Oh Yeah Centre, where he'll be taking part in a Q&A session as part of a workshop for musicians and music business entrants. Admission is free.
Later on in the day, at 6pm, he'll appear at the MAC Theatre in Belfast to discuss Adventure In Wonderland in conversation with well-known presenter and broadcaster Ralph McClean. Tickets [£7.00 & £6.00 (concession) + further discount to those attending the Oh Yeah session] are available here.
Paul Charles' book tour will also bring him to the Letterkenny Cathedral Quarter Literary Festival, for a Q&A with Highland Radio's Jean Durran – taking place at 8pm in Dillons Hotel on Saturday, October 21. Tickets will be available at the venue.
Advertisement
Later in the month, he'll feature as part of Sligo Live 2023, where he'll be sharing his reflections on Adventures In Wonderland in conversation with journalist and fiddler Martin McGinley, at an event kicking off at 1pm in Hawk's Well Theatre, on Sunday, October 29. Admission is free.
The tour will then head across the Irish Sea, for a special appearance at the Stroud Book Festival in England on Friday, November 10 – taking place at 8.30pm at the Subscription Rooms.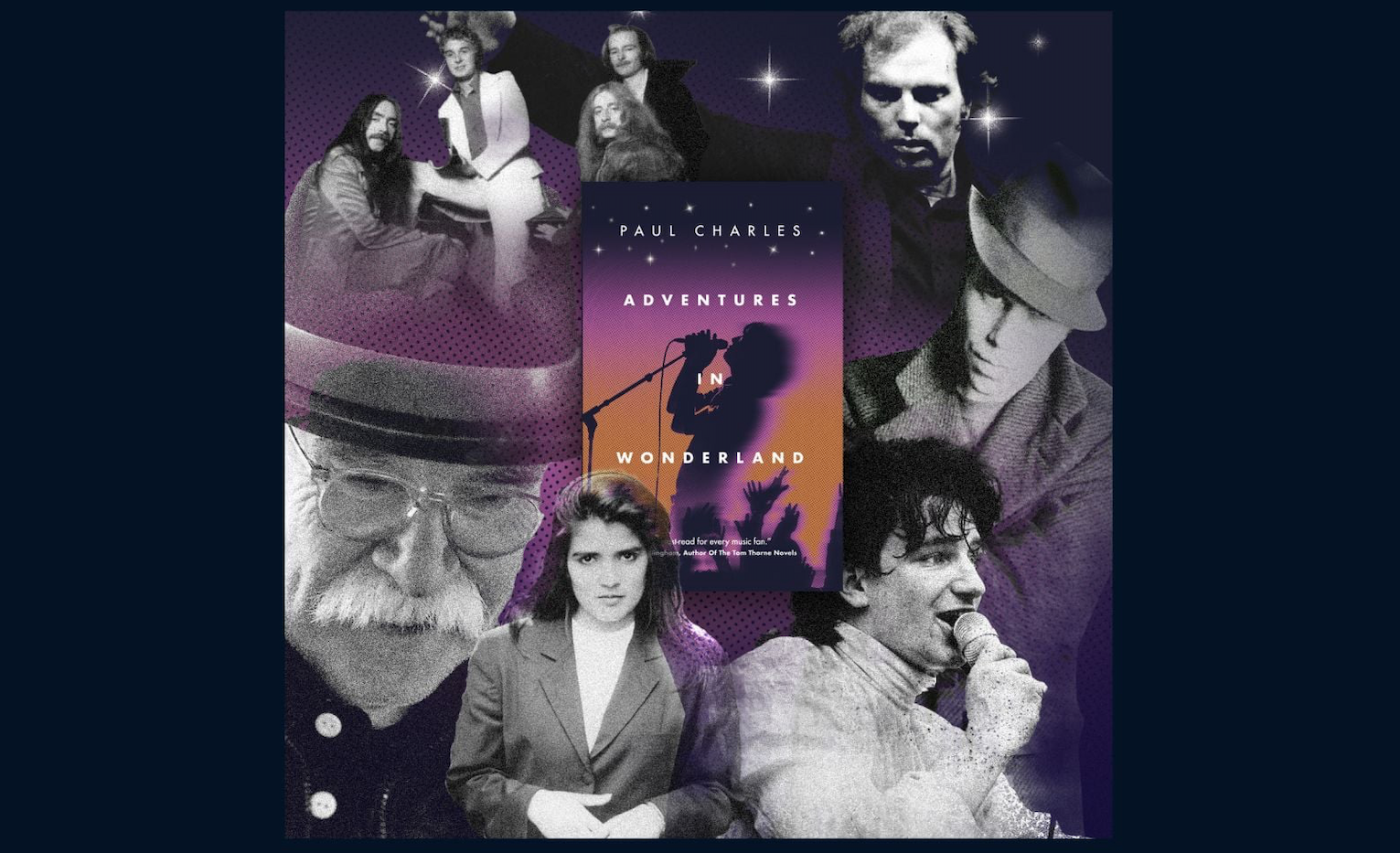 Adventures In Wonderland tells the tale of how a music-mad youngster from Magherafelt in Co. Derry was swept up in the whirlwind that was rock 'n' roll in the heady days of the 1960s' music revolution, where he moved to London – and went on to become one of the most influential music figures ever to come out of Ireland; and to work, and become friends, with many of his rock and roll idols.
The book hit the No.2 spot in the Amazon music business charts at the end of May, and praise for the memoir has continued to pour in following its publication.
Award-winning novelist Joseph O'Connor described it as as "fascinating, revealing, wonderfully enjoyable memoir," which is "full of anecdote, insight and heart."
Advertisement