The forthcoming album will feature collaborations with numerous music megawatts, including Post Malone.
On January 10th, Ozzy Osbourne and Elton John released a collaborative single titled 'Ordinary Man.' The single is the title track on Osbourne's forthcoming, star-studded album.
Osbourne's wife, Sharon, announced the surprise track on her daytime U.S. television show The Talk. The Black Sabbath singer has not released any solo projects since 2010, and after a string of health setbacks which culminated in his hospitalisation last February, the album is set to be a glorious comeback for Osbourne.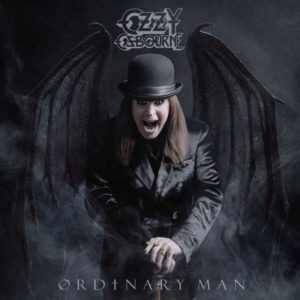 Advertisement
The album will feature collaborations with Slash, Post Malone, and Rage Against the Machine guitarist Tom Morello. Osbourne's backing band on Ordinary Man will include Slash, Duff McKagan, Red Hot Chili Peppers' drummer Chad Smith, and producer Andrew Watt on guitar.
"It all just came together," Osbourne told Consequence of Sound. "Slash is a dear friend of mine, as is Elton. When I was writing 'Ordinary Man', it reminded me of an old Elton song and I said to Sharon, 'I wonder if he would sing on it?' We asked and lo and behold, he agreed and sings and plays piano on the song." The rock ballad sees John playing the piano behind Osbourne's vocals on the first verse, and jumping in on vocals for the second.
Ordinary Man is out February 21st, and available to preorder here.