Listen to some of our favourite new Irish tracks of the week below.
Chasing Abbey, 'Defeated'
Tullamore trio Chasing Abbey are marking their first single of 2021 with 'Defeated', a propulsive track that builds throughout the opening verse before exploding into a catchy, bass line-driven chorus. The production is signature Chasing Abbey, and the song is well worth the listen.
Cronin, 'Bank of Love'
Cronin open 2021 with a their 1st original single in 2 years. 'Bank of Love' was influenced by Lou Reed's Transformer, Richard Hawley, and Jarv Is. Described as "a love song that you can wash the dishes to," it was recorded at Transmission Rooms in Co. Longford, and mixed by Ger McDonnell.
Brí, 'More Than'
Advertisement
With haunting drones and fragile strings, Brí's undeniably strong voice tops a delicate but powerful ballad. 'More Than' is about craving more than the situation you currently find yourself in.
New Pagans, 'Ode To None'
The Belfast indie-rockers have released their debut album today to critical acclaim. Hot Press' Edwin McFee said of the track: "'Ode To None,' opens with a country-speckled riff before returning to more familiar territory, seeing Lyndsey showcase a more tender vocal style."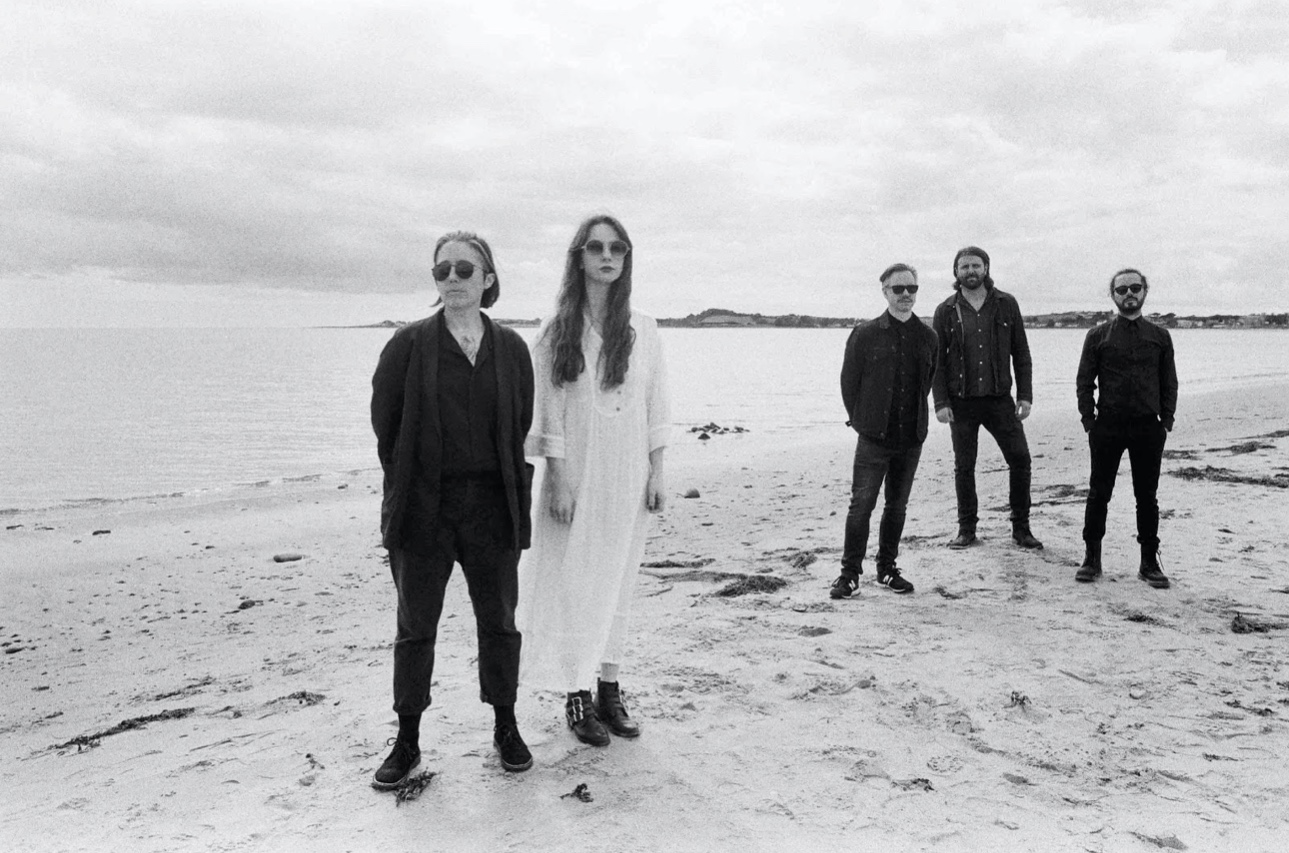 Seba Safe, 'Lamont Lament'
Writing candidly and honestly on personal relationships, love, loss and change, Seba Safe's pertinent lyrics are wrapped in a sound that combines sparse folk-pop, dance and R&B. His latest single, 'Lamont Lament' is the first to come from his hotly-tipped debut EP, Map Runner, which is due for release on April 2nd.
Tanaka X, 'Let You Know'
Advertisement
The Belfast-based rapper, singer-songwriter and produced steps into the spotlight with the release of his debut single, 'Let You Know'. A unique blend of dark alternative R&B, infused with contemporary Afrobeat drums, the self-produced track finds Tanaka X addressing his past experiences – reminiscing about an ex-lover and questioning the nature of their relationship.
Evan Miles, 'If This Is It'
Evan Miles is a celebrated electronic producer who hails from Waterford. His latest release is a gentle deep house cut, which is about Miles "coming to terms with shite" – although he stressed on Instagram that he wasn't trying to make an "oh I'm sad during covid type thing".
Advertisement
View this post on Instagram
Advertisement
FYNCH, 'Soon' ft. Willhouse
Combining cutting social commentary with self-deprecation and a healthy dose of braggadocio, Drimnagh rapper FYNCH teamed up with beatmaker Willhouse to release 'Soon', a lo-fi hip-hop offering.
Brooke, 'Attention [Movada Remix]'
The rising Northern Irish singer's debut single gets a high-octane new dance treatment from London-based producer Movada. Brooke rose to fame on The Voice UK and has been hotly-tipped ever since.
Sanie Bega & III.A, 'Cocaine Velour'
18-year-old producer Sanie Bega (Sanie Beganji) joins forces with fellow Galway-based actor, musician and writer III.A (Ikenna Anyabuike) on their irresistible new single 'Cocaine Velour' – bringing plenty of bright, summertime energy while paying homage to the best of '90s hip-hop.
Boyfrens, 'To Be Without'
Advertisement
Dublin-based artist and produced Jack Hevey continues to blur the boundaries between hip-hop, R&B, electronica and synth-pop with 'To Be Without' – which draws influence from the likes of Timbaland and Massive Attack.
Clannad & Denise Chaila, 'In a Lifetime'
Choice Prize winner Denise Chaila puts a unique spin on the Celtic folk supergroup's classic Irish tune 'In A Lifetime'. Originally sung with Bono, the new version was recorded live in Donegal, the band's family home and beautifully captured in the accompanying live video from Dunlewey Church overlooking the Poison Glen.
Pat Lagoon, 'Put It Away'
Tipped as one of the our 'Hot For 2020' Irish Acts, Pat Lagoon continues to establish himself as one of the most thrilling emerging talents in Irish hip-hop with 'Put It Away' – which finds him exploring a new indie rap sound.
VerseChorusVerse, 'Be Proud'
Advertisement
This infectiously fun alt-pop track was built for a dance floor, with funk-tinged guitar and genre-hopping sensibilities. The track was written entirely during lockdown while singer Tony Wright was in Glasgow.
Senu feat. Jamel Franklin, 'S3'
SENU is the intense, hypnotic moniker from Dublin producer and multi-instrumentalist Sam Killeen – a home for his unique blend of electronic beats, jazz and hip-hop. The track was recorded in Killeen's bedroom just after lockdown was lifted the first time around.
Listen to the Hot Press 'New Irish Songs To Hear This Week' playlist below.