Listen to some of our favourite new tracks of the week below! Photo: Niamh Barry.
St. Bishop, 'Upset'
The new EP from Irish electronic and R&B artist Stephen Bishop (aka St. Bishop) features singles 'Alone', 'Talking To You', 'Friends' and 'Upset', out today. 'Upset' was written in early 2020 about the disappointment that comes alongside the demise of a relationship that resulted from an initial close friendship.
"It's about figuring out what to do with unmet expectations, the want for something substantial, simultaneously knowing your own worth but settling for something less," Stephen explains. "Navigating an imperfect relationship, emotionally and physically, toeing the line of lust, love and eventually, heartache. People always say you should marry your best friend, I guess in this instance falling for someone so close to you and crossing that boundary doesn't always lead to the fairytale ending."
N.O.A.H, 'The Way We Are Told'
The Dubs have returned with their first release since acclaimed EP Echoes of the Night in the form of genuine, nostalgic track 'The Way We Are Told.' Gentle and emotive, the track stands as an honest, vulnerable account of love and loss. Fuzzed guitars and a smattering of brass infuse the track with a sense of 80s reminiscence and modern indie-pop leanings.
Advertisement
"'The Way We Are Told' in a direct sense is a message to a loved one, but can also be that inner dialogue we tend to have when we hit a certain age or come up against one of life's struggles," the band explained. "It's a reminder that even though life is tough and it may not be what you intended when you were younger, you can still do whatever you want to, it's never too late."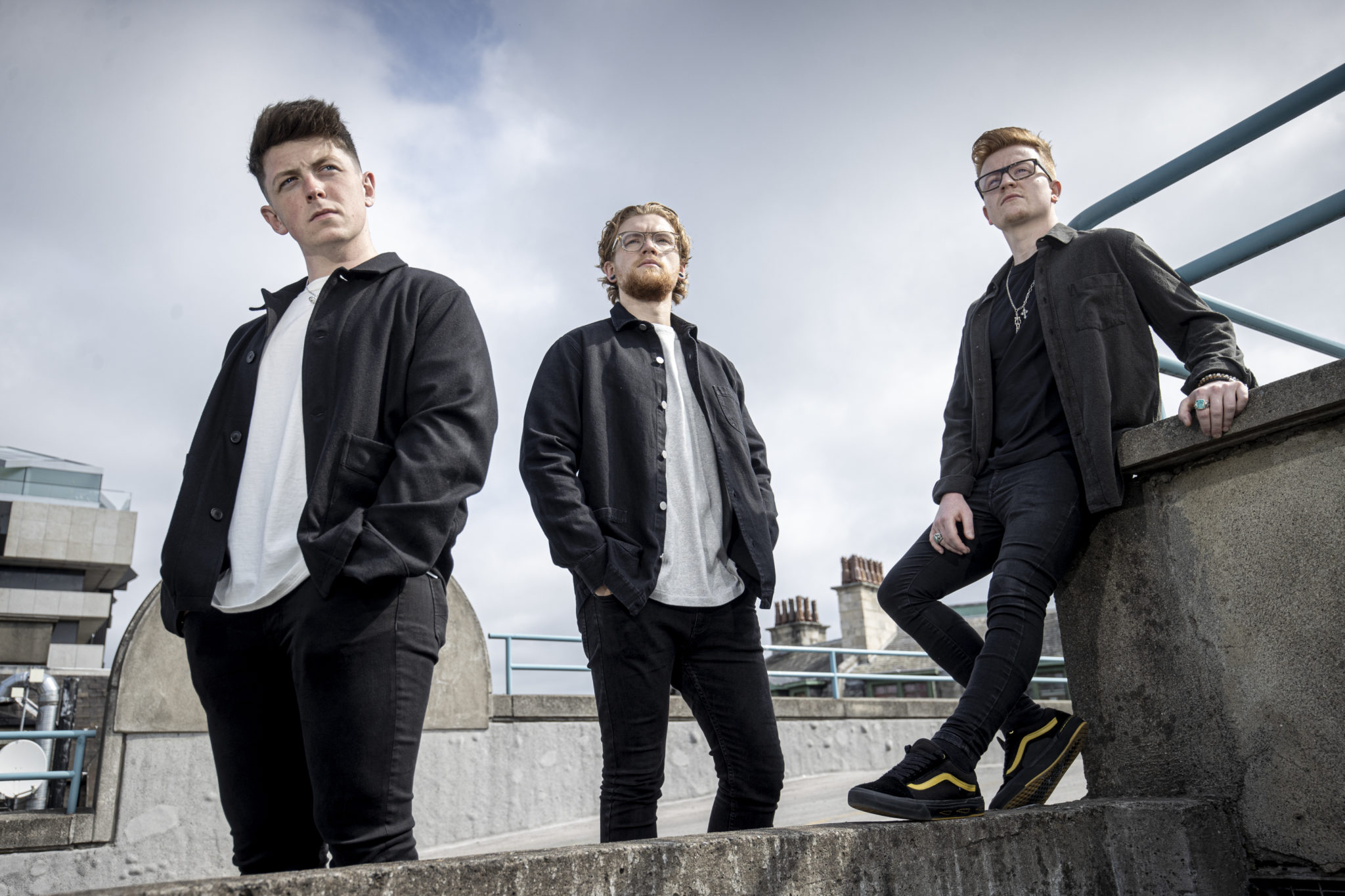 Melts, 'Signal'
Multi-textural post-punk at its best, the new Maelstrom album single. Kicking off with an explosive intro that'll have your eardrums tingling, featuring frontman Eoin Kenny's faraway, '90s Britbop vocals. There could honestly be about five guitars in the track, that's how big a wall of sound the five-piece create. It's sprawling, intense and builds to perfection. Debut album Maelstrom, produced by Daniel Fox of Gilla Band (of course) is slated for release via Mother Sky on Friday, May 13th. It'll be a storm, no doubt.
Vernon Jane, 'Origami'
Taken from upcoming album Chestpains And Sidepieces, the band (fronted by Emily Jane) have created a soulful, cross-genre number. "Fold me in your arms like I'm origami/ain't it about time that you treat me delicately," she croons. A love song about expelling energy and experiencing care, it's a funk stunner. Blending elements of jazz, punk and alternative rock, their debut album explored themes like intimacy, vulnerability, aggression, and shame, while challenging the perceived norms of desire.
Just Mustard, 'Mirrors'
Advertisement
The dreamy new track is taken from their upcoming second album Heart Under, which is released on May 27 via Partisan and can be pre-ordered here. It follows on from previous single releases, 'Still' and 'I Am You'. Recorded at Attica Studios in Donegal, the album was produced by the band and mixed by David Wrench.
Guitarist and 'Mirrors' co-vocalist David Noonan said of the single: "'Mirrors' was one of the final songs to be written for Heart Under, the lyrics and music arrived together in what felt like one moment and we wanted to keep the feeling of one thought or moment constant throughout the song".
Katie Phelan, 'duvet day'
The newcomer made quite the impression with debut single 'For Good'. With an ethereal voice that pierces through any melody, Phelan's haunting melodies and confessional words bring a simple comfort for the listener. It's just one of those days, she describes on her new single - which uses a sparse acoustic guitar as backing instrumentation and a gentle drum beat. "Oh he sleeps like a baby but he treats me like a man" is a winning lyric for the ages. Stay tuned, there's plenty more to come from Katie. It's all cosy soundscapes and warmth.
Hudson Taylor, 'Hold out Hope'
Dublin brothers Harry and Alfie Hudson Taylor are gearing up to release their album Searching For The Answers on June 3. Up-tempo track 'Hold Out Hope' is full of positive energy, embodying the message we've been hearing time and time again over the past few years: "Hold out hope 'cos better days will come".
Advertisement
To coincide with the release of the brand new song, the duo has announced their first Irish tour since 2019. Hudson Taylor will play Dublin's 3Olympia Theatre on Saturday, June 4 as well as a sting of other shows around the country - including Wexford, The West's Awake Festival in Tipperary and Galway.
Lea Heart, 'Perfect Opposites'
After clocking up millions of streams over lockdown, the Kildare pop artist is about to make her Irish headline debut – with two nights at The Academy on April 19 and 20. Her new single is a quietly powerful down-tempo offering, with gentle acoustic guitar strumming and raw vocals. "You're too scared of your feelings/See the world in black and white/But I like the way our differences collide," Lea sings. Like magnets attracting, Heart describes a relationship of opposites that manages to work effortlessly. It's different than her usual booming pop tracks, working to show off her voice and amplify her songwriting skills.
David Keenan, 'Good Friday'
The Dundalk musician and poet returns with a comfort-laden tale full of specific nuances about everyday life. "Your voice is like wine, won't you speak and let me drink?/I'll consume all of your words/Spew them in your Belfast sink," he croons. With a laidback guitar riff supporting his lyrics, it's a gorgeous tune from the talent. Recent album What Then? followed on from his landmark debut A Beginner's Guide to Bravery. With a hint of turmoil but endless self-awareness, Keenan always comes back with a bang.
Advertisement
Cooks But We're Chefs, 'Studio 54'
Dublin seven-piece Cooks But We're Chefs have paid tribute to the late '70s disco era with new single 'Studio 54' following their stunning Grand Social gig. 'Studio 54' merges elements of jazz, disco, funk and house, with the track stepping into a dance-centric groove influenced by the indulgent nature of nightlife culture. Injecting the best parts of each instrument across four minutes, CBWC waste no time showing off their natural flair across a range of genres.
"As the Black and LGBTQ+ scene were integral to New York's Studio 54, our track pays homage to the seminal contributions to music these communities made," Jesse Russell tells Hot Press of the release.
Sive, 'Dancing Alone'
Beginning with a sparse drum beat leading into twinkling strings, Sive's latest single 'Dancing Alone' is another alt-folk gem with effortlessly strong vocals. The final release from the Kildare native's upcoming album We Begin in Darkness (out April 28) is a song that goes against the flow, with a chorus that dances and swirls featuring Sive's floaty and light, soaring voice and gentle reassuring ukulele.
"'Dancing Alone' is a song about criticising yourself for not seeming to 'fit in' and the feelings of childishness that gives rise to," Sive explains. "It's a song full of contradictions; on the one hand you want to run away and be alone, while on the other hand you want nothing more than for others to understand and join in your dance."
Peter Richardson, 'Pray'
Advertisement
The second single from Peter Richardson's debut EP Then & Now (due to land this summer) is an intimate, bold number which expands Peter's sound outwards from the largely acoustic realm of The Coast. 'Pray' fuses the same poetic lyricism and soaring vocals with a more contemporary feel, and teasing at the much more varied production which will feature across the rest of the EP.
Heavily influenced by his folk idols Fleet Foxes, Bon Iver and Hozier; to Peter, the lyrics describe the leap of faith that we take when moving to new grounds, and falling into a new love. The song captures the crushing suspense we feel before we take the leap, and the overwhelming bliss once we finally give in. It is an exploration of the idea that ultimately we cannot know what lies before us, we must simply let ourselves fall, and pray that love will treat us kindly.
Gary O'Neill, 'Bordeaux'
The Kilkenny native's new track is about an encounter. Taken from his new EP To Those I've Missed, 'Bordeaux' is a story about a man falling for a French woman, fantasising about the idea of moving to the countryside - but not certain if it's entirely for love, or rather to escape his own circumstance. Gary started playing guitar at the young age of 14, thought by his father teaching him a few basic chords, Gary then went on to being entirely self-thought after and began writing his own music. His influences include Joni Mitchell, John Martyn, Ben Howard, Foy Vance and David Gray.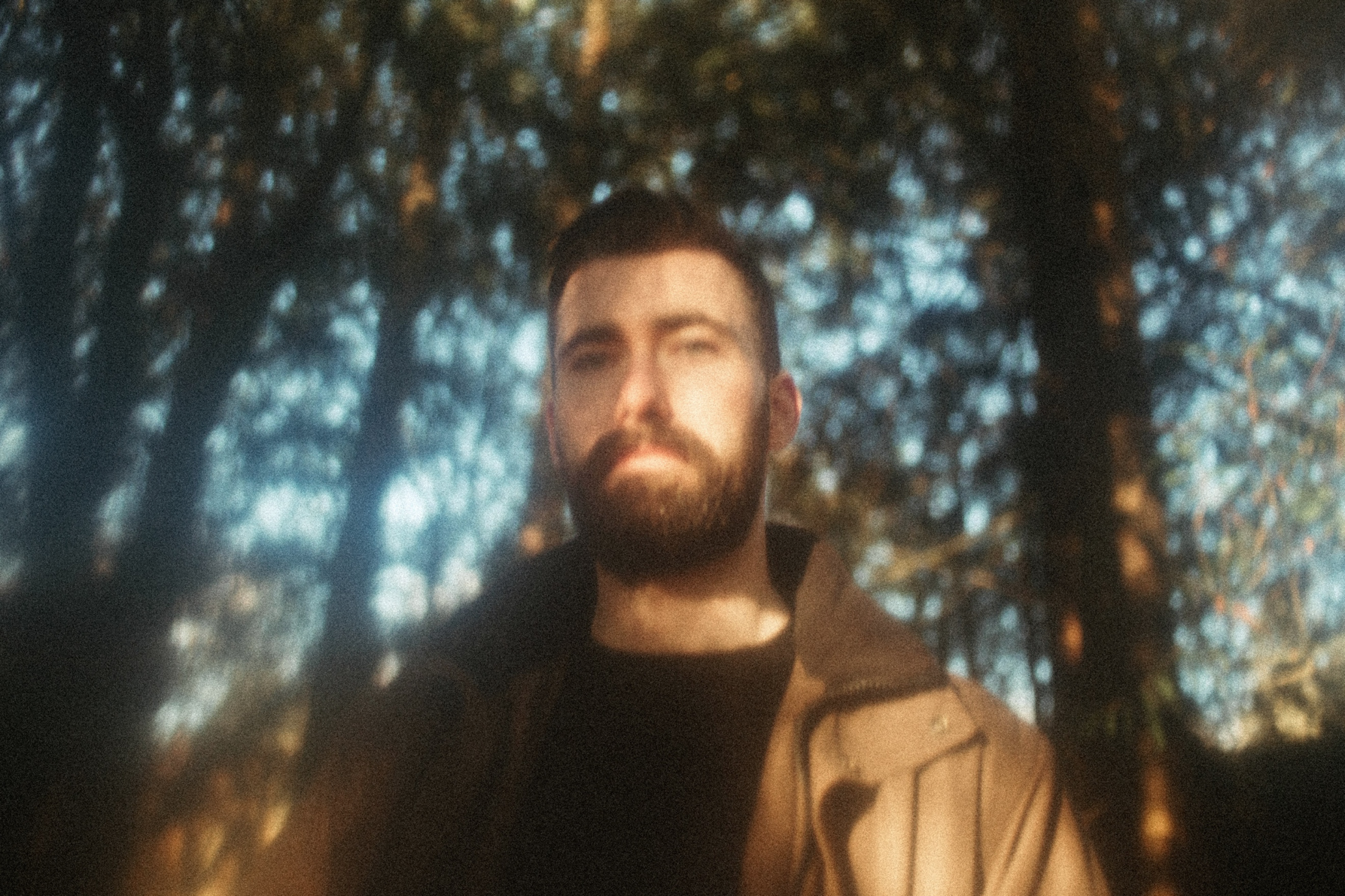 Nixer, 'Decisions'
The debut EP from the Dublin duo, PEOPLE FEEL, arrives on May 27th. 'Decisions' follows on from previous singles 'People Feel' and 'Outsider', which established the band's frenetic, machine driven, guitar-laden style. A sound informed by clubs, socialising, electro, cold wave, fiction and artists like Boy Harsher, The Stone Roses and King Krule. This single encapsulates the unique hybrid musical stylings of the pair.
Advertisement
"I'm delighted I've managed to immortalise one of the things that annoys me most about myself in a Nixer song. I really am tragically indecisive," Seán of Nixer says. "It was a super involved and informed writing process, as was the whole EP, and to avoid getting overly personal I often messaged and called friends to hear what they had to say about the different concepts I was working on and writing about."
Michelle Grimes, 'Date Night'
Multi-instrumentalist (piano, accordion and guitar) Michelle Grimes arrives on the scene with a voice and sound that compares to Ariana Grande, and Dua Lipa. No stranger to the stage, Michelle has performed in Trafalgar Square to over 20,000 spectators as part of 'Pride in London', has sung for the King and Queen of Belgium as well as singing for the Taoiseach and US Presidential party in June last year. After the release of debut single 'Going, Going, Gone', we nominated the Limerick native for Irish Artist of the Year and Hot for 2021.
"I wrote this song at the height of lockdown. I just imagined my dream fantasy date night. I wanted to get dressed up and go out for dinner and cocktails," Michelle tells Hot Press of the 'getting ready' track.
Cathal Ó Curráin, 'D'éirigh an tuile ar Labhrás'
Taken from new album Cosán Ceoil, the Donegal native has unveiled a gorgeous folk/trad number as Gaeilge. From an early age Cathal. was immersed in music from attending regular sessions in Teach Huidaí Beag with the likes of Mairéad agus Ciarán Ó Maonaigh and from the yearly classes in An Crannóg. His new LP was recorded in 2021 in Stiúideo na Mara, Co. Donegal by Manus Lunny. His recent work features on albums with The High Seas, The Conifers, The Friel Sisters and Aoife Scott, where Cathal shows off his proficiency on fiddle, banjo, bouzouki and song.
Advertisement
Chris Kabs, 'More'
With lush Afrobeats that echo the likes of Tems and JYellowL's more recent work, the Dublin-based producer and artist emerges with one of the catchiest tracks in recent memory. Infusing warped R&B vocals over infectious beats, Kabs follows up his 2021 singles 'Moon', 'More Than A Number' and 'Your Ex' with an evolved sound. The multi-talented artist grew up in Sweden and moved to Ireland 17 years ago. His dynamic style incorporates his time spent living in Ireland, Sweden, France and the Ivory Coast. Chris began releasing music in 2016 and announced his arrival on the scene with 'When A Man Loves A Woman.' The prolific act's upcoming album is the follow up to his 2021 record Unlucky in Love.
Driven Snow, 'Trying'
Kieran as a lynchpin of Delorentos and Emily as a vocalist with Republic of Loose and Stars On Fire have joined forces as Driven Snow, and we love the consequences. The pair recently decamped (with children, grandparents and all) to Donegal, taking their musical sketches up to Tommy McLaughlin's Attica Studios (Villagers, SOAK, Pillow Queens) and encouraging them to grow into simple, gentle tunes with a big heart and a common soul.
'Trying' offers a tantalising hint of the yearning curiosity in their songwriting with an amalgamation of classic harmonies housed in uncluttered acoustic and electronic sounds. With influences including Neil Young, Beach House, Cat Power, Scandinavian TV shows and fireside beers, the realities of life as a musician in modern Ireland have rarely been more beautifully articulated.
Dora Gola, 'Jestem'
Clare-based dance-folk artist Dora Gola has unveiled her third single in the form of 'Jestem', meaning "I am" in Polish. 'Jestem' marks the first song to be released by Gola written in both Polish and English. The captivating down-tempo lullaby makes use of natural soundscapes of water drops, whale whistles and gentle hand drumming, while Dora's striking voice transmits a sincere intimacy with sections of slavic lyrics. Gola's music looks to rekindle the connection that has been lost between humanity and mother nature.
Advertisement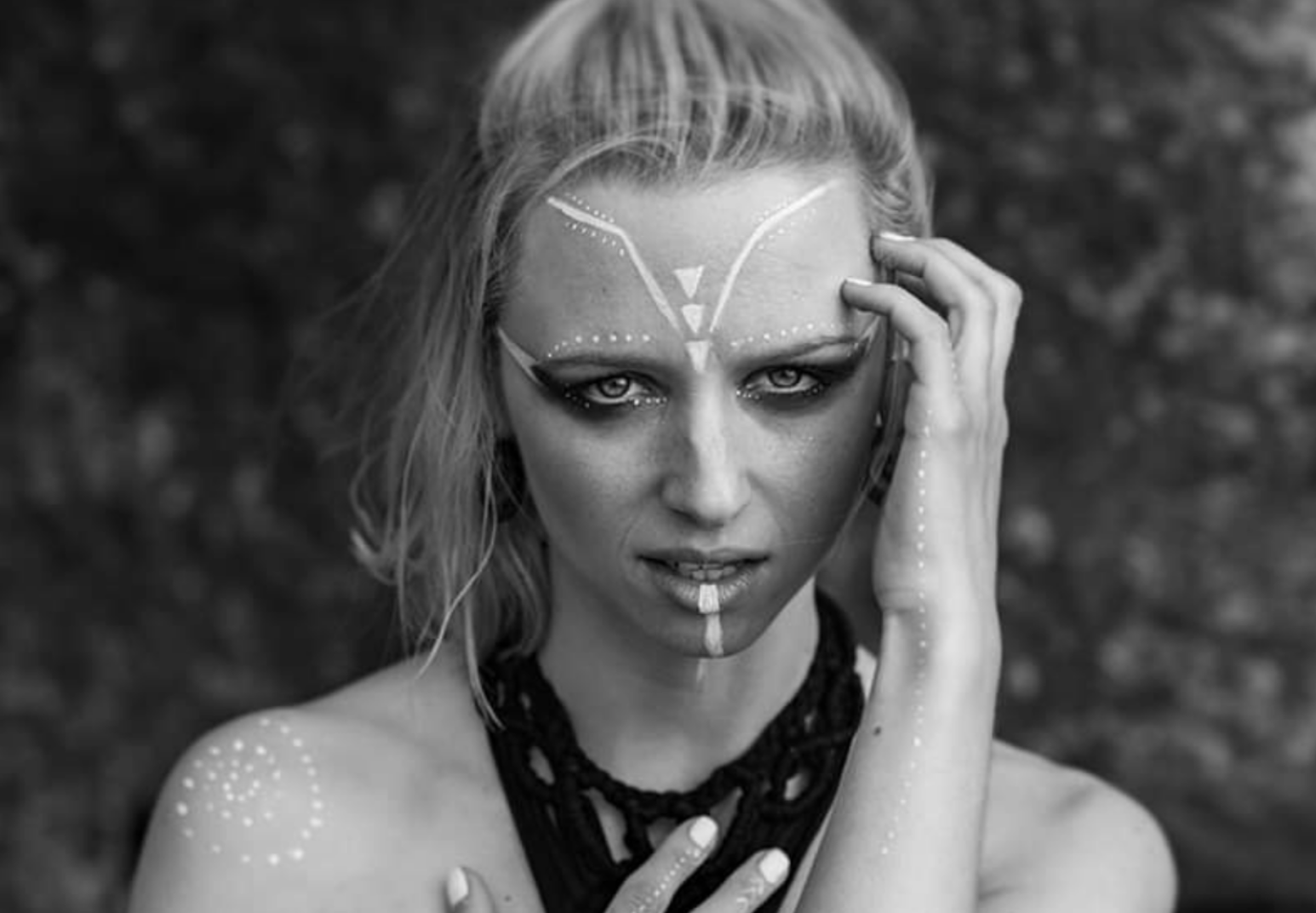 sourfruit x Kingh 'COMES 2 U'
Alt-pop group sourfruit emerge with a new sound on their new single, featuring London-based saxophonist Kingh. With a wide range of influences from hip hop to indie to soul and jazz; after amassing over 850,000 streams on Spotify with their initial releases, the group took a step back and began to focus honing their live sound.
'COMES 2 U' is all about that live feel, bringing with it the kinetic energy of a sourfruit gig. Influenced by Stevie Wonder, Easy Life and Silk Sonic, the hypnotic instrumentation is funky and vibrant. Featuring dusty live drums, jazzy chord progressions and a shimmering brass section the track is the group's most realised piece of music so far. This lush instrumentation sees the trio reflect on youth on this ode to being smitten.
Lukewarmdaily96, 'Hit The Hay'
The Irish singer-songwriter's music lays itself comfortably alongside indie and bedroom pop, while maintaining Luke's own unique distinct, wistful voice and instrumentation. 'Hit The Hay' sees jangly guitar playing tinted with sparse sampling and harmonies, to produce a wonderfully dreamy, escapist atmosphere. The Cork native expresses the conflicted feelings of finally parting and moving away from a toxic relationship.
"We have a remarkable ability of ignoring red flags when in the pursuit of being loved. Whether it be friends, family or romantic relationships, we often convince ourselves to stay," Lukewarmdaily96 explains. "When being loved seems rare, we would rather endure abuse than cast ourselves out loveless in the cold. 'Hit The Hay' is about leaving, a concept that gives the song an overall sense of melancholic relief. It was recorded at around 2am in my bedroom and this is truly a compliment to the overall sonic sound and emotion captured."
Advertisement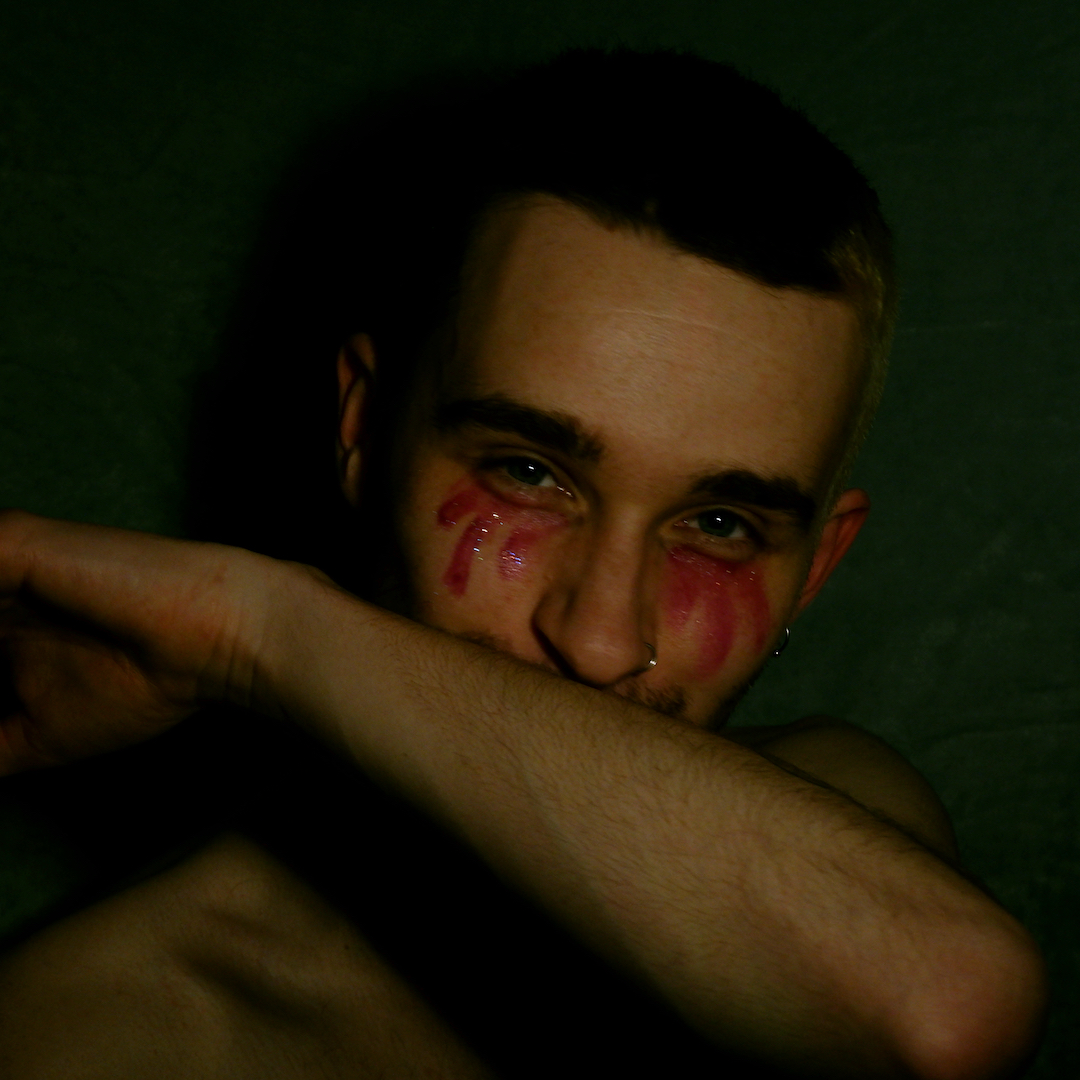 Fräulein, 'And I Go (La La La)'
Made up of Northern Ireland's Joni Samuels (vocals, guitar) and the Netherland's Karsten van der Tol (drums), Fräulein have marked themselves as a thrilling new force in alternative music, with their unique approach to lo-fi garage rock. Following fellow 2022 single 'Drag Behind', 'And I Go (La La La)' is packed with raw energy. It echoes the feeling of Nirvana and Problem Patterns up North. The pair initially formed around Bristol in 2018, through a chance encounter at a friend's jam night. As a duo, they continue to draw inspiration from a wide range of genres – including from trip-hop, grunge and Latin.
Listen to the playlist in full below...