Listen to some of our favourite new Irish tracks of the week below. Feature photo: Kasia Kaminska.
Clare Sands & Susan O'Neill, 'Carry My Song'
Cork-born sixth generation fiddler, singer-songwriter, and multi-instrumentalist Clare Sands is carefully crafting new macaronic works to be released throughout this year. The first in a four-part series titled 'Tírdreacha agus Fuaimdreacha' (Landscapes and Soundscapes), is 'Carry My Song', is a collaboration with Susan O'Neill. The project sees Sands embarking on an exploration of the crooks and crannies of Ireland's sights and sounds, whilst breaking the boundaries of Irish music in an inviting, invigorating way.
Carrie Baxter, 'Without You' feat. Nealo
Two of Ireland's most hotly tipped artists team up for 'Without You' – blurring the boundaries between soul and hip-hop. Produced by edbl, the track finds Carrie Baxter and Nealo exploring themes of nostalgia, lost love, and independence.
Advertisement
40Hurtz, 'Solo Heroes' (Eve's Record Box Remix)
In contrast to his usual work, which is rooted heavily in the world of hip-hop, PX producer known as 40hurtz takes on a remix of 'Solo Heroes' a recent release from Limerick band Eve's Record Box.
Emiji, 'Unspoken'
Featuring Sandra Maria on haunting vocals, Dublin-based composer, artist and photographer Emiji filters an ethereal atmosphere through lullaby-like piano.
Lucy Blue, 'See You Later'
The 18-year-old Dubliner has been making waves since last year, but 'See You Later' is her first release on streaming platforms. Blending indie pop with lo-fi vocals, the track is a ballad about heartbreak and moving on.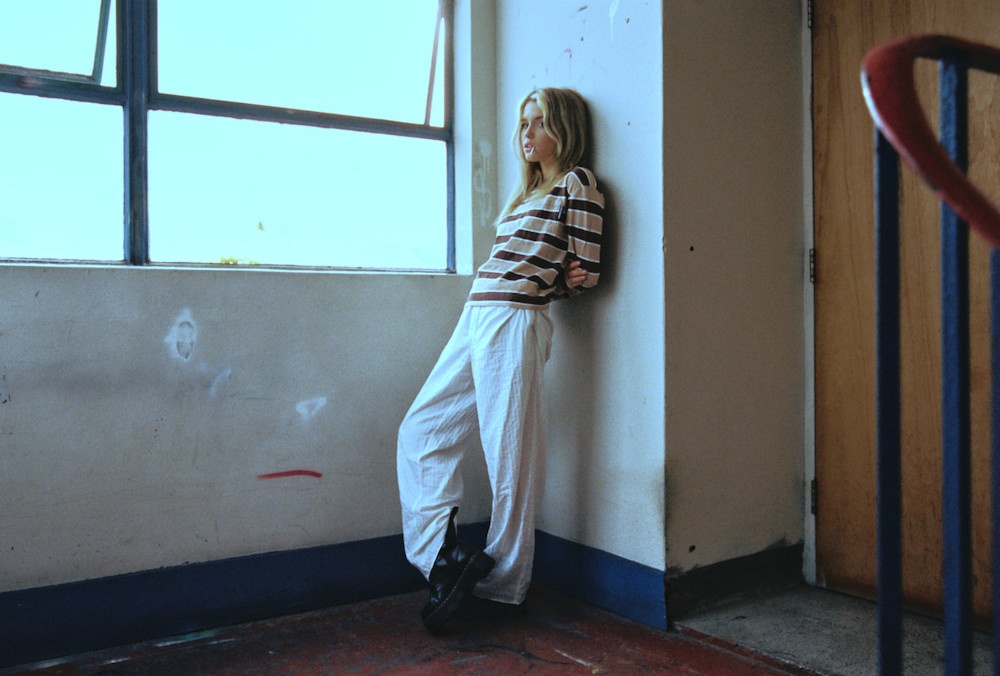 Advertisement
Laoise, 'To Do:'
Electro-pop rising star LAOISE's Healthy EP is out today, and one of its uncontested highlights is the pared back, minimalistic 'To Do:'. Featuring a simply layered choral arrangement and plainly-spoken lyrics, LAOISE's crystal clear vocal takes centre stage.
Hare Squead, 'Handle Bars'
'Handle Bars' finds Irish hip-hop troupe Hare Squead extending the unpredictable streak upon which they've built their reputation. The track launches with an incredibly compelling, auto-tuned hook, and the off-kilter production makes it clear that the band is ever-evolving. This is first track from their forthcoming EP, which will be released in Spring).
AE Mak, 'Jamie'
Ireland's future-pop auteur Æ Mak has announced their new EP, Class Exercises, out March 26. A three-track release that is the soundtrack to the lost house parties of 2020-2021, the EP sees Æ Mak add a daring sense of hedonism to her already expansive sound, while pushing her own work as a producer to the forefront. 'Jamie' is a fusion of this new-found production prowess and house party orientated energy. Mak's floating vocals are punctuated by primal, club-orientated drums.
Tadhg Williams, 'The Hope Song'
Advertisement
Tipped as one of the most promising emerging singer-songwriters in the country, Waterford's Tadhg Williams continues to establish himself as a captivating talent with his second release, 'The Hope Song' – a moving reflection on a trans-Atlantic relationship he experienced as a teenager.
Tanoki, 'Loading' feat. Farah Elle
Kilkenny-based visual artist Tanoki is stepping into the spotlight as a producer with 'Loading' – the first single from his upcoming debut album, File New. Featuring vocals from Farah Elle, the track is a captivating blur of jazz, trip-hop and experimental electro elements.
Jackie Beverly, 'Headlights'
This stunning cover of James Vincent McMorrow's 'Headlights' comes from a hotly-tipped young singer-songwriter named Jackie Beverly. A name you won't want to forget, Beverly performed the song at a special live stream, which was attended virtually by over 300 people. Her ice clear vocal is full of delicate intricacies, matched with the minimal, relaxed electric guitar accompaniment gives this track a whole new lease on life.
[Indistinct Chatter], 'Your Excitement'
Advertisement
Released on his mother's birthday, this new track from Myles O'Reilly (aka [Indistinct Chatter]) celebrates her profound presence in the musician, filmmaker and ambient producer's life. This is the first release from his forthcoming album My Mother's Star.
KK Lewis, 'Good Enough'
Taken from her forthcoming EP, 'Good Enough' is a short-but-powerful alt-pop musing from the young singer-songwriter, highlighting her unique voice.
Wyvern Lingo, 'Aurora'
Their sophomore album Awake You Lie is released today (February 26), and 'Aurora' is one of the record's high points. It's a lengthy R&B offering that showcases the sound the group is renowned for - their close and innovative vocal harmonies. Karen Cowley's vocal takes centre stage on this track, but the group's togetherness is what makes this track work.
Conor Scott, 'Life Now'
Advertisement
Conor Scott's country-tinged singer-songwriter vocal on the explosive 'Life Now' is unique for this time period. The guitar-forward track is some of the first music from Scott in three years. We can't wait for more.
CMAT, 'I Don't Really Care For You'
Ireland's brightest new pop star and country loving songstress drops another anthemic banger with 'I Don't Really Care For You.' Full of witty self-awareness, the track focuses on the uncomfortable realisation of your own flaws within partnerships. CMAT is set to play Whelan's on November 5, 2021.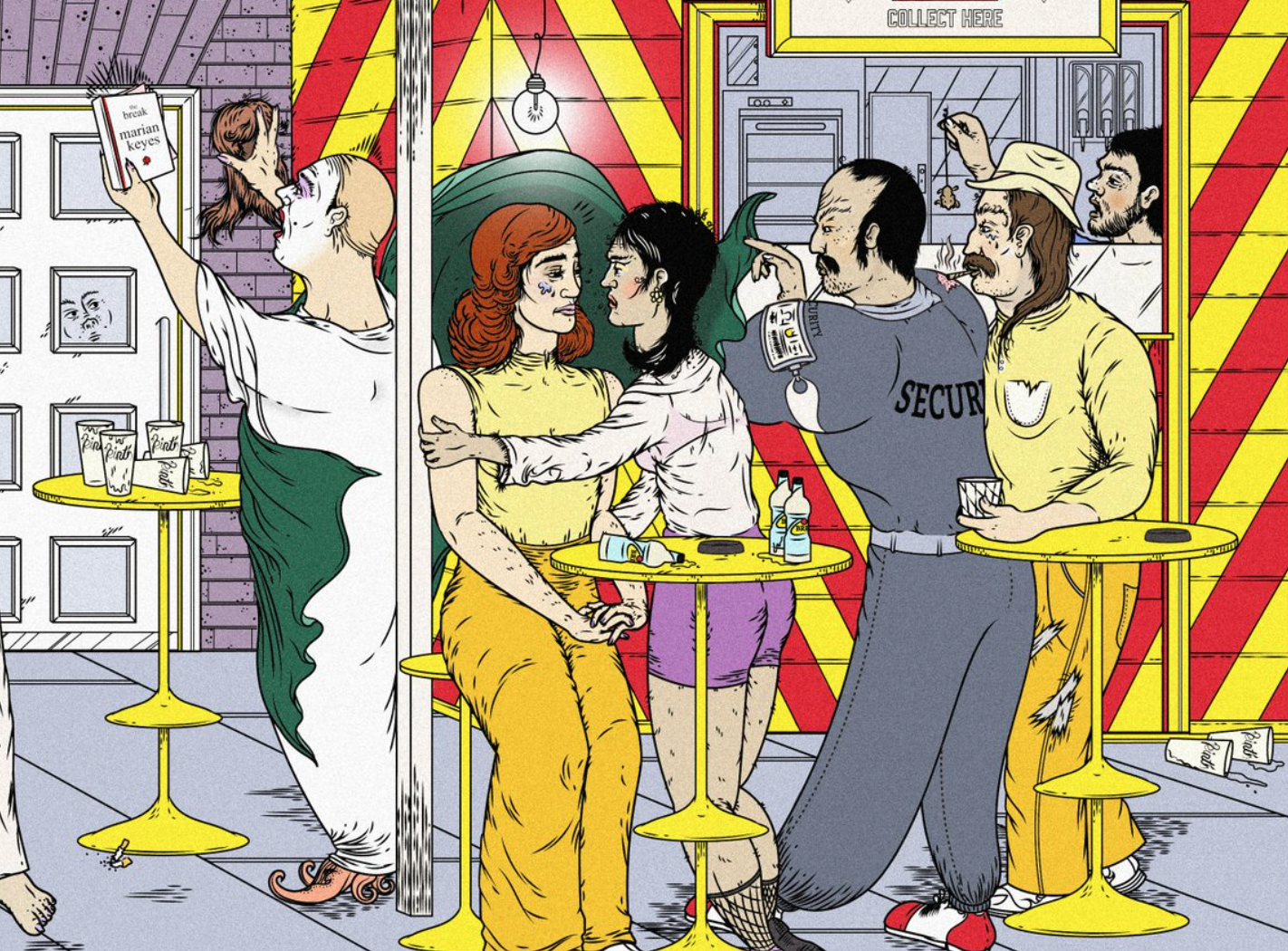 Ye Vagabonds, 'The Bothy Lads'
Following the release of the track on a limited edition 7-inch vinyl earlier this year, via Rough Trade's imprint River Lea, Ye Vagabonds' 'The Bothy Lads' has finally made it to streaming services. Recorded by Lankum producer John 'Spud' Murphy last year, the song was originally learned and honed at singing sessions, before becoming a fan favourite at the brothers' spellbinding live shows.
Listen to the Hot Press 'New Irish Songs To Hear This Week':
Advertisement