Listen to some of our favourite new Irish tracks of the week below.
Maeve, 'Jonah'
Cayman Islands-born, London-based multihyphenate artist Maeve has released her debut EP, Caravaggio In A Corner Store. The lead single, 'Jonah', is a rich and stirring track about rebirth – and the EP as a whole heralds the coming of a major new player in Irish (and dare we say international) music.
Dani Larkin, 'Aoife'
The alt-folk singer, who was born on the Armagh-Monaghan border, has been heralded as one of Ireland's finest emerging songwriters – booking high-profile support slots for the likes of Rufus Wainwright, Lisa O'Neill and Joshua Burnside. The long-awaited album contains a collection of 10 tracks, including reimagined versions of 'Love Part Three', 'Samson & Goliath', 'Bloodthirsty' and 'The Mother Within'. 'Aoife' is yet another example of Larkin's magical vocals and songwriting abilities, creating another world within her words.
Joy Crookes, 'Feet Don't Fail Me Now'
London-based R&B artist Joy Crookes was on our 'Hot for 2020' list, and we've been consistently blown away by the young singer-songwriter. "'Feet Don't Fail Me Now' is a song I wrote in light of the political events of last year," Crookes explained via her Instagram. "It's written from the perspective of someone who finds it easier to remain complicit out of fear of speaking up and what those consequences might be. I think the chorus is universal and I hope it can be a call to action. We are all guilty of being this character."
Rosie Carney, 'Party Dress'
Airy and expansive, Donegal poet and singer-songwriter Rosie Carney's latest single is a triumph. Her first original song in a full year (she covered Radiohead's The Bends in its entirety over the pandemic), the track is sonically feather-light, but its words carry solemn weight. An exciting look at what's to come from the alt-folk talent.
Kojaque, 'Casio' (ft. Maverick Sabre)
Released alongside an astonishing video, which features the rapper covered in reflective paint, Kojaque sees the artist rapping candidly about a friend going through a dark time. The penultimate track on his dizzyingly fantastic debut album, 'Casio' is a stunning, soulful track that features a beautiful assist from Maverick Sabre.
Denise Chaila, '061'
The Limerick rapper makes a bold, surprise return to the spotlight with '061'. Named for the Limerick area code, the video positions Denise Chaila as a fairy queen, and features some of Limerick's best artists. Denise exudes an empowering sense of autonomy and confidence for her community in the track, whilst retaining a healthy amount of wit and her signature cultural references. The video for '061' was created by narolane's Stephen Hall and was filmed in the historical Aillwee Caves in The Burren, Co. Clare.
Pa Sheehy, 'I Saw You At A Funeral'
The former Walking On Cars frontman has unveiled his debut solo single today in the form of beautiful, poignant track 'I Saw You At A Funeral'. "This is a song I find easier to sing than talk about. I didn't want to give this part of my life too much attention, but every time I sat down to write a song, it was always the first thing that jumped out of me. I knew I had to get it out of my system," Pa said of the song. Adding some keyboard arpeggio and atmospheric sounds, Pa's raw vocal prowess dominates the track, with incredible results.
Tadhg Daly, 'Your Heart's Not In It'
Fast-rising Jersey-born, Ireland-based singer and songwriter Tadhg Daly has made his return with 'Your Heart's Not In It'. With its broad and uplifting aesthetic rising to an enormous and cacophonous crescendo, this new effort will certainly turn some heads from start to finish. When he was thirteen, Daly broke his leg during a football match, which left him in a cast for eight months. With not much else to do except delve further into his musical passions, he began to grow a taste for rock and punk music. Later developing a drug dependency and depression, Tadhg turned everything around after moving to London to pursue his art.
Runah, 'Ghost Light'
RUNAH's debut EP 'We Only Go To Church in Winter', produced in her Manchester flat, landed in 2018 before second EP 'Ghosts'. RUNAH released her debut album STRANGE in 2019, before amassing millions of streams and earning critical acclaim and international radio support. In early 2021 she released 'Edit' the first single off her sophomore album, after sharing hypnotic feminist fairytale 'Same Face'. 'Ghost Light' and 'Let's Do It All Again' sees a vibrant, electronic mysteriousness emerge from Runah's sound.
Rejjie Snow, 'Disco Pants'
Drumcondra rapper and songwriter Rejjie Snow has teamed up with Tinashe and grouptherapy. on his latest single, 'Disco Pantz'. Three years after the release of his acclaimed debut album, Dear Annie, Snow has announced his highly anticipated follow-up, Baw Baw Black Sheep – out July 9 via BMG. Working alongside Cam O'bi (as executive producer) and frequent collaborator Dee Lilly, the huge talent recently shared a new music video for 'Relax'. 'Disco Pantz' sees funk-based beats, Tinashe's silky vocals and grouptherapy.'s charisma - made up of Jadagrace, KOI, TJW and RHEA - paired with Rejjie's slick bars.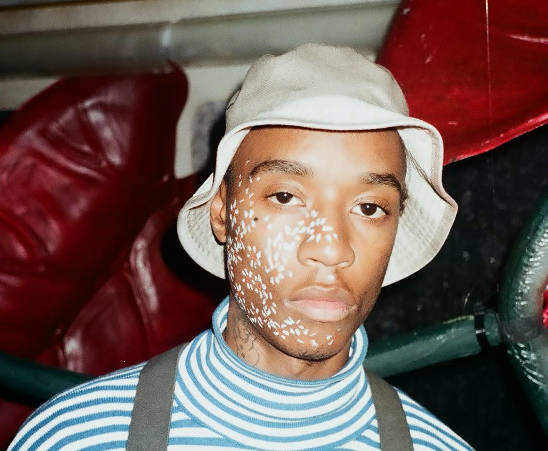 Arthur Valentine, 'Rainbow Road'
Luke Aston, AKA Arthur Valentine, has shared his debut EP 'Splitscreen' today alongside a fully playable video game with the Hausu Collective. Alongside previous singles 'Track 3', 'Dream About You' and 'CHOKER'; 'Rainbow Road' features swirling synths, Aston's silky smooth vocals and R&B soul over summery hip-hop beats. Taking its cues from 90s arcade classics like Daytona USA, the Splitscreen video game coincides with the EP's release. Keep an eye on Arthur Valentine, his impact is set to skyrocket over the next year.
Lucy Blue, 'Snow in Tokyo'
Rising Dublin star Lucy Blue brings the timeless approach of classic singer-songwriters into the modern age. A student at BCFE Rock School, Lucy recently signed to Columbia Records, and is set to enjoy a major 2021 – collaborations with big-name producers like Justin Parker, Fred Again, Two Inch Punch and more are on the way. The London-based talent shared her Fishbowl EP today, featuring 'Your Brother's Friend' and 'See You Later'. 'Snow in Toyko' offers a similar bedroom indie sound to that of Clairo and Beabadoobee - her soft vocals and gorgeously poetic lyrics are getting her noticed.
49th & Main / Fynch, 'Good Luck'
Emerging independent outfit 49th & Main (Patrick King and Ben O'Sullivan) exploded onto the scene in 2020 after releasing a string of successful singles, from 'Don't You Like It?', 'Catching Eyes', and 'Party Alone' to 'Lost With You', 'Raw Mixer' and 'Midnight Juice'. Their Good Luck EP dropped today, featuring the talent of vocalists Fynch, KEHLI ('Summer Lovin'') and KhakiKid ('Alcoholics'). The title track sees honey-toned R&B over hip-hop beats and laidback rap verses.
Rodney Paz, 'abuse.fm'
Rodney Paz is back with his second addition to the 'Throwaway Thursday' series, released yesterday. With a short yet sweet track, Paz hits on the topic of the alleged accusations of rampant emotional and sexual abuse at the hands of the some of the greatest entertainers, as well as some lesser known Irish acts. The instrumental is a debut by Irish producer Conor Kelly, with the mix and master was done from Paz's former collaborator Owin. The follow-up to 'REDHOT', 'GEARHEAD', 'QUANTIZE' and 'hopefully' sees fiesty references to the likes of Woody Allen, Michael Jackson, Sean Connery and more.
SAIV'N, 'Tunnels'
Synthfolk musical project SAIV'N - created by Saidhbhín a folk singer songwriter from Dundalk and Dublin producer officecoffee (Danny) - have shared their new track 'Tunnels'. The collaborative blend of both their musical stylings, folk and electronic, was formed in May 2020 during lockdown. Saidhbhín became interested in playing music at the age of 8, taking up guitar and drums. She began a solo music career at 16, playing small gigs around Dundalk as a singer songwriter. Her inspirations in her music style of writing come from Damien Rice, Justin Vernon and Hayley William. Interestingly, both Saidhbhín and officecoffee have yet to meet in person, due to the pandemic.
Xona, 'When You're Not Around'
Emerging Afro-Irish artist Xona delivers soulful R&B/pop on new track 'When You're Not Around', released via the Berlin label Welcome to the New World. A triple threat (songwriter, producer, vocalist), Xona moved from Lagos to Ireland at the age of 10 before working tirelessly to pursue his music dream. After studying for two degrees in jazz and popular music while drifting around the Irish underground music scene for a couple years, Xona began working with talent in London, Berlin, and Dublin. The result is a distillation of distinctive and melodramatic sounds that undeniably recall the soulful pop realm of artists like Jorja Smith, Miguel, Lorde and Prince.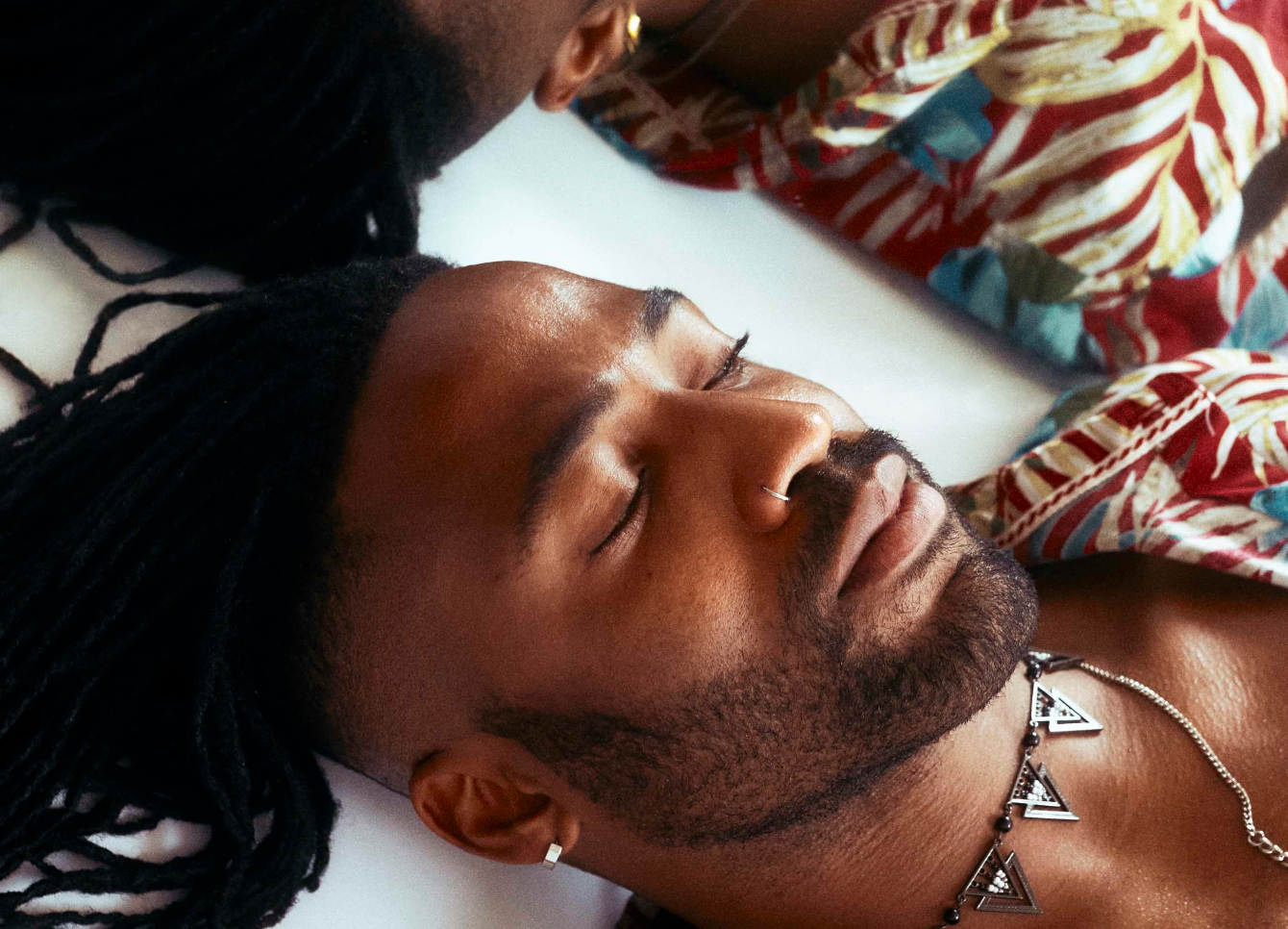 Brí, 'If I Wasn't Scared'
The rising star, who Hot Press (and many other esteemed publications!) called 'One To Watch' last year, is reaffirming her credentials as one of the most exciting artists around. With powerful yet fragile vocals over delicate instrumentation, listening to Brí is a journey into a melodic, lamenting world.
Arctic Lights, 'Wanderlust'
Cork duo Liam O'Callaghan (of Bulkhead) and Edward Butt - AKA Arctic Lights - released their debut EP Tabula Rasa in January, gaining the attention of the music industry at home and in the UK. O'Callaghan decided to take a break from music before rekindling his partnership with Emperor of Ice Cream's bass player Edward Butt to work on their new project Arctic Lights last year. 'Wanderlust' is a whirlwind of indie melodic pop, carefully crafted song writing, catchy bass lines and distorted guitars.
Conchúr White, 'Killing Us'
Northern Irish artist Conchúr White has released his new Dreamers EP, which arrives ahead of UK + Ireland tours with Villagers and Margaret Glaspy. The EP closer 'Killing Us' was written during the first few weeks of lockdown back in March 2020. Written about trying not to regret or worry about things, Conchúr was struggling to finish the track, before stumbling across a voice-recording of his late Grandfather reciting the Omar Khayyam poem 'The Moving Finger Writes'. Thus informs the beautiful new track.
Evans Junior x Tony Konstone x R3D, 'Don't Push Me'
Irish Nigerian artist Evans Junior embraces the genres of trap, rap, hip-hop, R&B, Afrobeats and Afroswing within his compelling tracks, and 'Don't Push Me' is as good as it gets. Hare Squead's Tony Konstone and Tebi Rex DJ R3D team up with Evans on their latest, fun-filled offering. With riveting, bass-heavy beats and mile-a-minute raps, the trio truly make the perfect partnership.
Conor Hamilton-Long, 'Rat Race'
Based in Dublin, Conor began writing music in the winter of 2018 and has been recording his output ever since. Releasing debut single 'See Me Now' in 2020 and 'Craving That Affection' in 2021, follow up 'Rat Race' explores drum 'n' bass background sounds and alternative genres to create an anthemic gem of a track. Inspired Sam Fender and Nothing But Thieves, Conor spent weeks at a time honing in on each particular aspect of his unique sound, which has developed into an entrancing blend of electro-pop/R&B.
Jack Dora, 'Stuck in Saigon'
Following the release of his debut single 'Pretty Damn Lit' in 2020 and recent disco-flavoured track 'Oh So Lonely Man', Sligo artist Jack Dora has returned with 'Stuck in Saigon'. Written, performed and produced by Jack himself, the track traces his journey travelling around the Vietnamese city Ho Chi Minh, meeting new people and teaching English to kids. A nostalgic soundscape informed by the sound of Prince, Grace Jones, Róisín Murphy and Depeche Mode; Jack Dora's experiences make gems when put to music.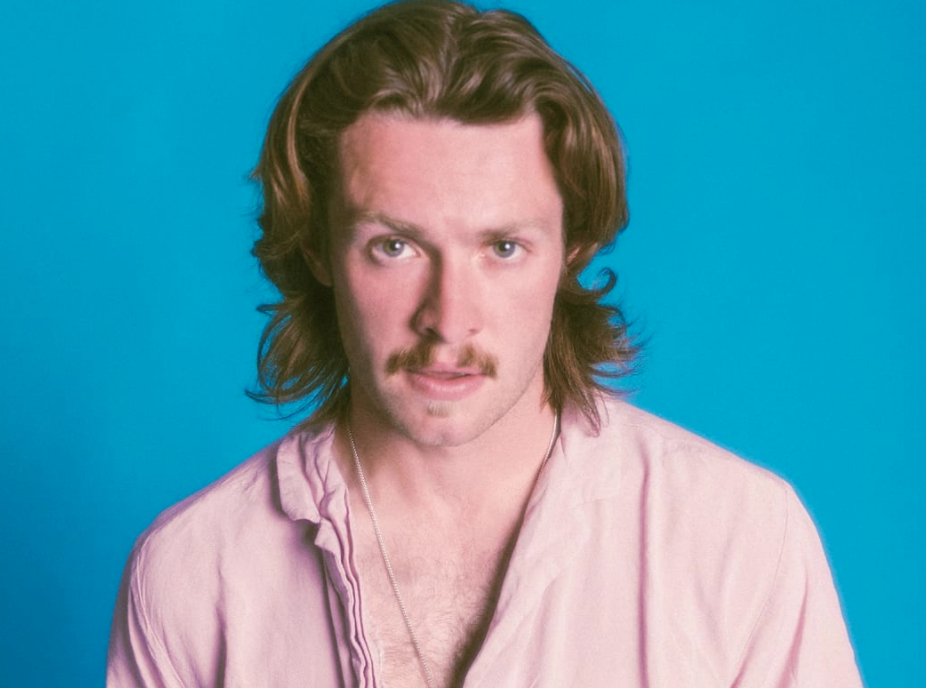 Sarah McTernan, 'Heavy On My Heart'
Clare artist Sarah McTernan has shared her new single, a pop-R&B summer number titled 'Heavy On My Heart'. McTernan debuted her original music in February 2021, going straight to No.1 on the iTunes charts with previous single 'Close my Eyes' and landing the No. 5 slot in the Irish Homegrown Charts. 'Heavy On My Heart' is about overcoming obstacles in relationships in order to find the love within yourself. Influenced hugely by Daughter Becky Hill and P!NK, the track was co-written with Emma Horan and Jonny Fitch and recorded in Broadwater Studio Gateshead.
Rebekah Fitch, 'Goodbye'
Irish alt-pop powerhouse Rebekah Fitch returns with her stunning new single 'Goodbye'. Fitch's rich, emotive vocal soars effortlessly over intricate musicality, creating a heart-wrenching sound. Fraught with bittersweet desperation, it marries the deep gratitude for everything they have given them with the profound grief that comes in a parting of ways. Rebekah's previous singles 'Dust', 'Game Over' and 'Loose Ends' marked her out by Hot Press as one to watch last year.
Listen to the full round-up of new Irish music below:
RELATED