Mob Mentality: 'The Many Saints Of Newark' director Alan Taylor & Corey Stoll on the untouchable legacy of 'The Sopranos'
Director Alan Taylor and star Corey Stoll discuss the hotly anticipated Sopranos movie The Many Saints Of Newark, which explores Tony's gangster origins in '60s New Jersey with powerful conviction.
The legacy of HBO's gangster drama The Sopranos remains indestructible, despite its final episode airing all the way back in June 2007. Ever since, a sizeable portion of the show's fanatical following has implored creator David Chase to revisit the Soprano saga in some form.  
Now, 14 years later, the 75-year-old screenwriter, producer and director has penned a prequel, revolving around the life of Dickie Moltisanti – the mysterious uncle of Tony, whose death occurred in murky circumstances.
With Alan Taylor in the director's seat, The Many Saints Of Newark follows a young Tony, as he grows up in one of the most tumultuous eras in New Jersey's history. The future capo becomes a man just as rival gangsters start to rise up and challenge the all-powerful DiMeo crime family. Meanwhile, the uncle he idolises – who will ultimately help shape the young Tony into an all-powerful mob boss – tries to negotiate his way through the changing socio-cultural landscape.
Speaking to Taylor and Corey Stoll – the latter known for his work in House of Cards, Billions and Midnight In Paris – the duo enlighten Hot Press about the intense historical research carried out in preparation for the film, the experience of working with Michael Gandalfini (the great James Galdalfini's son, no less) and how to ensure that the show's massively dedicated fans remain appeased.
Having won an Emmy for his directing work on The Sopranos, Taylor duly got the nod from Chase for Many Saints Of Newark. Notably, Taylor's career has also taken him to Ireland to work on a certain fantasy epic.
Advertisement
"I spent a bunch of time in your country on account of Game Of Thrones," the beaming director says. "We were based in Belfast quite a lot, but I came down to Dublin for some editing work occasionally – it's so beautiful, Dublin."
A San Francisco native who once studied film at NYU under Martin Scorsese, Taylor knows all about meeting fans' expectations having also helmed Thor: The Dark World (2013) and Terminator Genisys (2015).
"I experienced passionate fandom certainly on a high level with Game Of Thrones," he replies. "In terms of movies, Marvel fans are on a very high level as well. What I learned was to listen to them. They're often the keepers of the spirit of the show, and they take it very seriously. If you're lucky to work on something that really catches fire, it becomes an ongoing dialogue with the audience. They let you know very clearly if you screw up."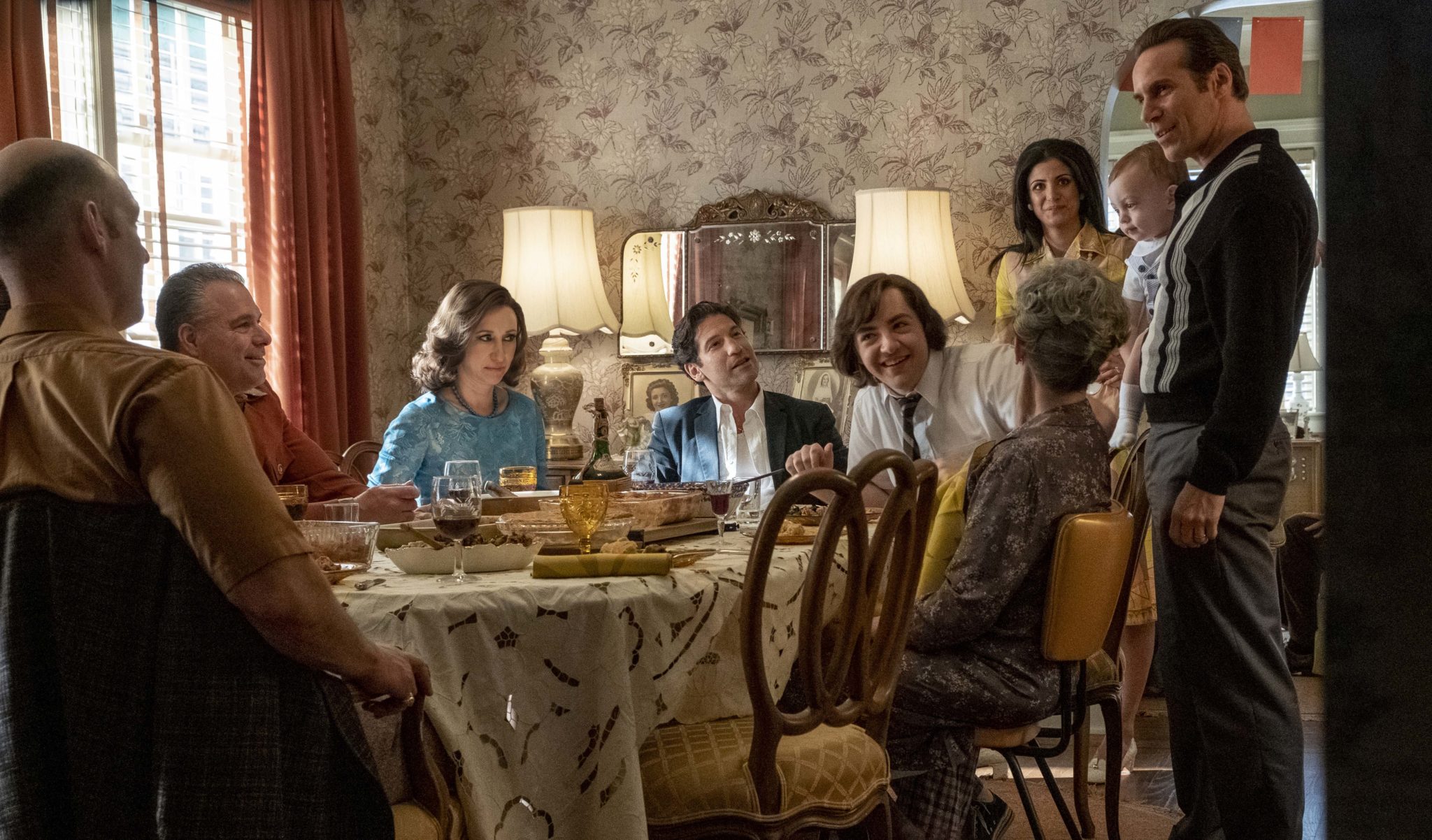 As it happens, the arrival of the script for The Many Saints Of Newark came as a surprise to Taylor. 
"The first surprise was that it existed, and the second surprise was that David, who I've always really respected, offered it to me. It was intimidating to say the least, partly because of the immense fan army. You don't want to let them down. 
"The smartest part of The Sopranos was that David took the classic gangster genre and made it contemporary – but also that he put it on television. That was a very clever thing to do. What we're doing now is making it period and putting it back on the big screen. We sort of undid two of the brilliant things that David did in creating The Sopranos. For me, it sharpened the challenge of figuring out what the heart and soul of the show actually is."
Advertisement
Alessandro Nivola does a superb job playing Dickie Moltisanti, emphasising the character's deep flaws, as well as his love for his nephew, Tony. 
"Dickie was the critical, make-it-or-break-it cast member," says Taylor. "We thought long and hard, and saw a lot of people before finally having lunch with Alessandro. He spoke about going to Italy as a child. We knew he was the guy. After lots of agony, it was made very obvious who Dickie should be.
"I was involved in the casting process at every step of the way, beside David. We only gave someone a role when it was absolutely unanimous between us. One of the hardest ones was finding the right person for Harold, who is the up-and-coming Black gangster. We finally found Leslie Odom Jr., and once we saw him playing the role, his qualities started to define Harold.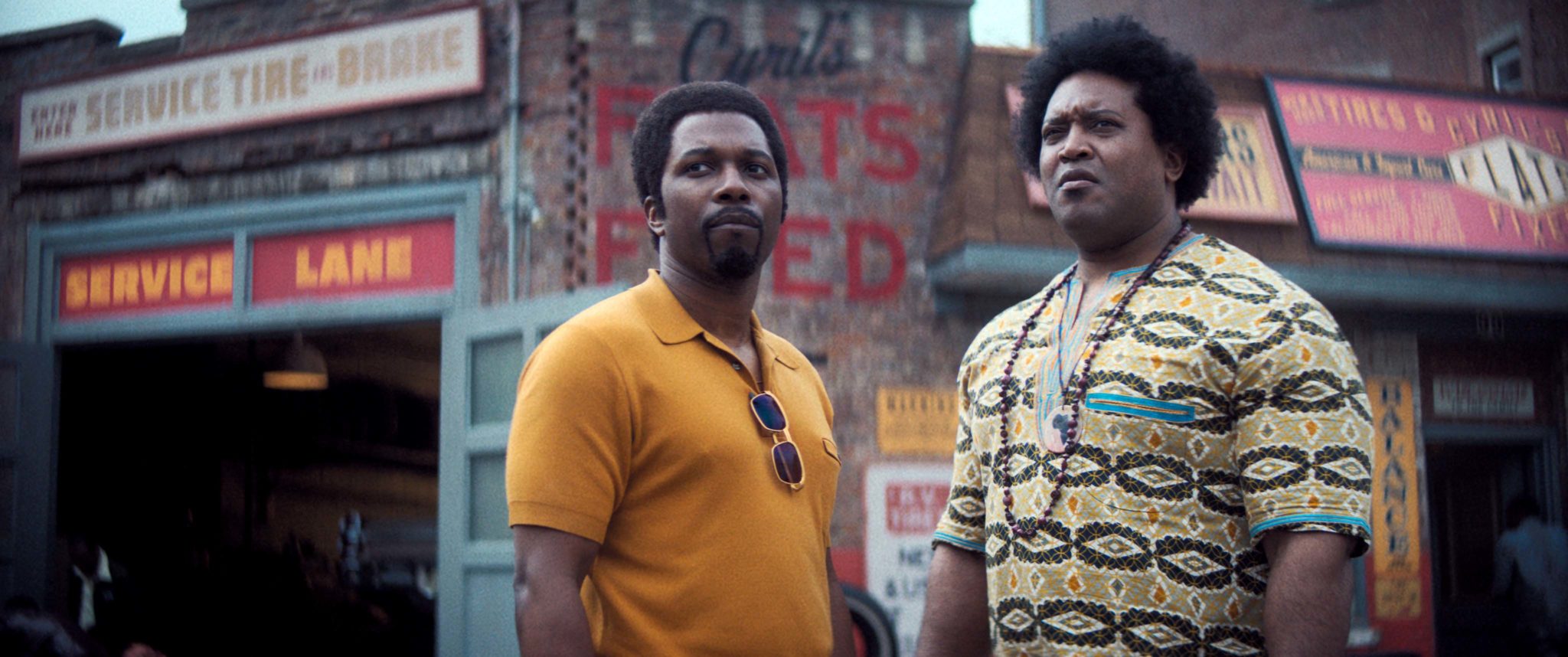 "That was probably one of the most challenging characters. Vera Farmiga for Livia was just a dream. We had lunch with her and she said 'yes', much to our disbelief. What Nancy Marchand did – the voice and the attitude – in those first seasons meant that you can't imagine her being anything other than an old lady. To see a new interpretation introduced by Vera, it was clear that she understood the combination of humour and deep sadness about this character on such a cellular level, which was impressive.
"It was the same with Corey Stoll playing Junior, and Jon Bernthal playing Johnny Boy. We got these wonderful people because of their affection for the show."
When Hot Press catches up with Stoll – who, as Junior, takes on a character played unforgettably by Dominic Chianese in the series – he explains how Chase's faith in his abilities provided an enormous confidence boost. 
Advertisement
"David is the source and understands this world better than anyone," he says. "That put me at ease, and I feel so incredibly lucky to play my small part in it. It was an incredible gift being able to watch those hours and hours of Junior as the older man he is in The Sopranos. Because I'm playing the part decades younger that gave me a certain degree of creative freedom with my own interpretation." 
Did Corey have an actor he especially enjoyed working with on the movie?
"I'm not going to choose my favourite cast member," he responds, "but I think David and Alan did an incredible job putting together this group of people. There are some new faces, plus younger versions of these people we've seen before. In the very first read-through scene, Vera Farmiga had to take on a really tough character in Livia. 
Elsewhere, Michael Gandolfini steps into his late father's gargantuan shoes to portray Tony, the teen version of whom proves surprisingly sensitive, with the school principal even making the case to Livia about her son's high IQ. 
"I don't think anybody else could have played the role," Corey admits. "The pressure to be Tony Soprano for anybody other than him would have been painful to watch – especially for a younger actor. Michael is just believable and doesn't have to work at it. His presence on set was joyful and curious, and he had such a positive attitude for such a daunting task. It lightened everybody's load."
Set in '60s and '70s New Jersey, The Many Saints Of Newark is set against the backdrop of the 1967 race riots, which heightened tensions between the city's Italian-American and African-American communities.
"There is not a single thing in the portrayal of the riots that wasn't backed up by visual research," Taylor stresses. "We were shooting close to where the riot actually took place, and neighbours who had witnessed it came to watch us film. Some who had tears in their eyes told us that this was exactly the way it looked and felt. 
Advertisement
"We started shooting the movie in 2019, and then things got delayed. Covid shut it down, and then George Floyd happened and the Black Lives Matter movement peaked. It was unnerving to think we'd stepped into this ongoing struggle, which had suddenly become front page news for all of us. It wound up making the film more timely and urgent than when we first started making it. We witness it all through Leslie Odom's character's eyes, and he does such a great job that the audience goes with him."
"I heard about the Jersey uprisings in the '60s," adds Stoll. "But I'm from New York, which means I was born with the chauvinism of thinking I was born in the centre of the world! There's a famous New Yorker cartoon where New Jersey is just a thin, grey-brown smudge beside all of New York's boroughs and streets. A lot of what I know about New Jersey is actually from the show."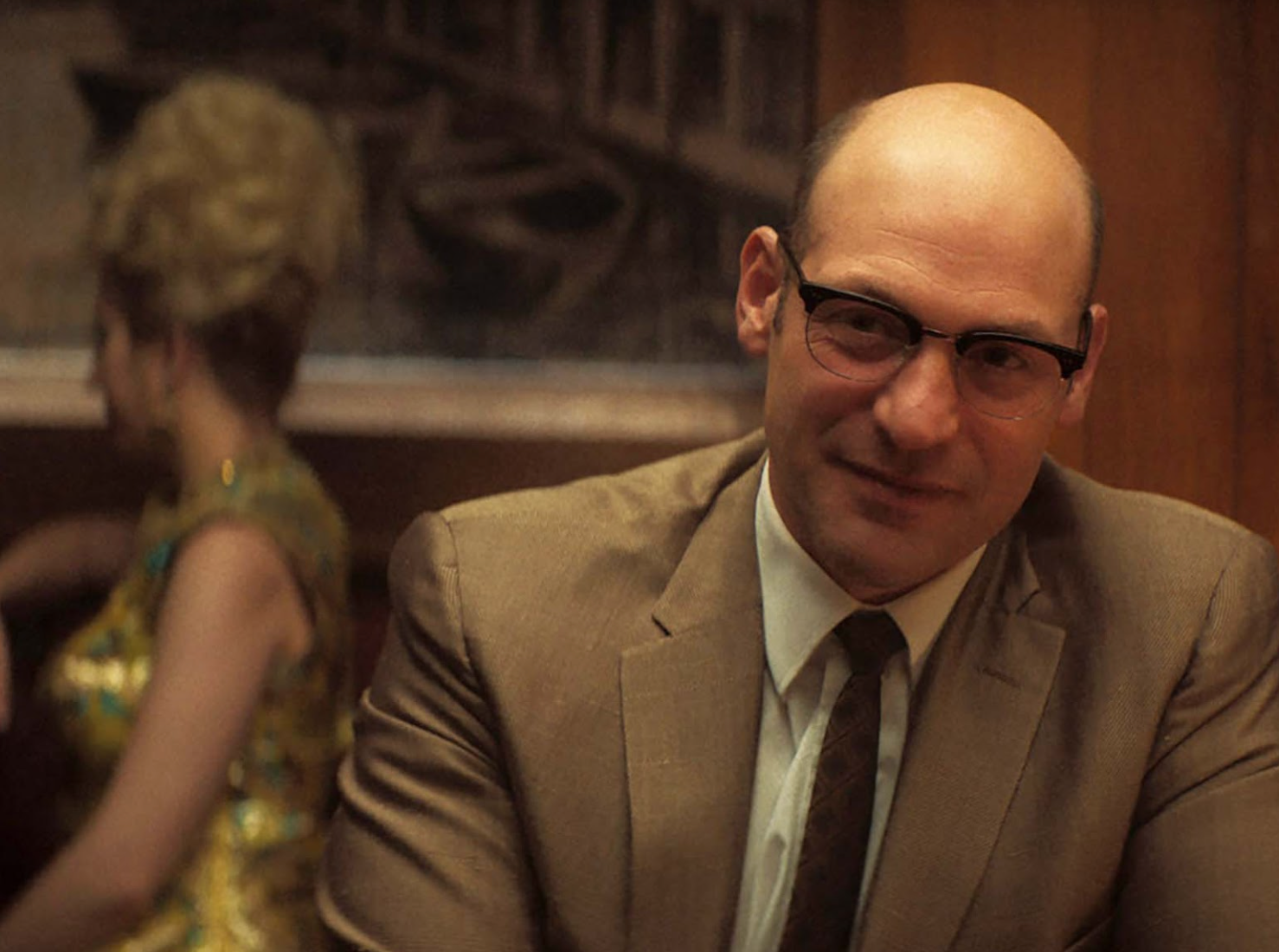 Tony Soprano's potential to escape his ultimate destiny as a gangster is a theme in the movie, adding to its poignancy. Do Corey and Alan believe his fate was unavoidable?
"He did have intelligence and creativity, but crime unfortunately became his outlet," Corey comments.
"We come to this movie thinking we know how Tony ends up, however you interpret that famous final scene of the show," Alan adds. "With The Many Saints Of Newark, there's this sense of fatalism, because we know Tony's destiny is basically locked already. To me, that is the question that haunts the whole movie: is our fate determined? Can we actually rewrite the person we're going to be? Every character in the movie is trying to do that. There's only one character who manages to do it, but everybody else has a darker experience. It's a classic David Chase approach, where major things can happen because of the pettiest and most trivial of things. 
"If something else had happened to Dickie in the end, life could have been very different for Tony. There's infinite potential in any kid, and it's a series of good and bad luck, and all that stuff, which narrows them into one future. Tony didn't have to turn out the way that he did, in my view." 
 
• The Many Saints Of Newark is in cinemas from October 22.
Advertisement
Main pic: (l to r) Billy Magnusse, Jon Bernthal, Corey Stoll, John Magaro, Ray Liotta and Alessandro Nivola; (left) Alan Taylor and David Chase on set; (above) Corey Stoll