Lockdown Food and Drink: Producers, Breweries and Restaurants Stepping Up To The Plate
Serious heroics are being performed by Ireland's food and drink producers during the current crisis. Stuart Clark makes sure that deliciousness keeps coming your way...
Those Lazy-Hazy Days Of Summer
White Hag Brewing were 48 hours away from launching their new 4% Phantom Hazy IPA when word reached their Ballymote, Co. Sligo HQ that the licensed trade was shutting down.
Faced with potentially having to pour thousands of litres of beer down the drain, they quickly came up with an online strategy, which included a live stream of their new creation being canned and master brewer Joe Kearns hosting a virtual tasting session.
"We're using a combination of Facebook, Instagram, Twitter and Eventbrite to bring the beer to our fanbase," explains their Commercial Director, Bob Coggins. "These are extraordinary times and we have to adapt and change to ensure we keep our business and brand alive. We believe this to be the first time any brewery has had to resort to these measures to launch a beer."
Boxes of 24 x 330ml Phantom Hazy IPA cans are available from thewhitehag.com priced €60 with free postage and packaging.
Advertisement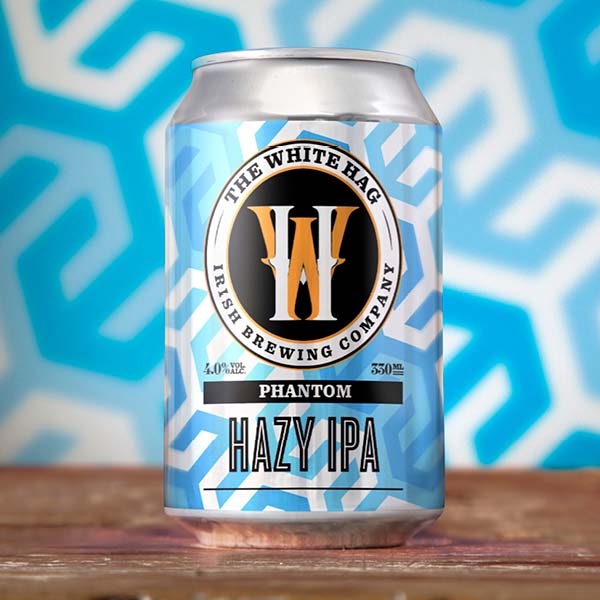 Grilling In The Name Of
With BBQ season upon us, one of our favourite neighbourhod burger joints, BuJo in Sandymount Village, has come up with the excellent idea of grill 'em yourself meal kits.
Twelve burger patties, eight brioche buns, slices of cheese, dill pickles and their special burger sauce delivered anywhere in Dublin costs just €40 and will put smiles on even the gloomiest of faces. Get the full lowdown at bujo.ie.
Delivering The Goods
Ballymakenny Farm, DK Connemara Oyster, The Irish Goat Meat Farm, Carlow Farmhouse Cheese, Lough Gill Brewery, Crossogue Preserves, The Mindful Farmer, Wild Irish Chocolates, Paddy O Granola, Corleggy Cheeses, Connacht Whiskey, Kelly's of Newport and Roscarberry Recipes are just a handful - we've very large hands! - of the fine Irish producers who've either started or stepped up their home delivery operations to ensure that our stomachs don't grumble too loudly during the current crisis.
A source of immense deliciousness, the excellent slowfoodireland.com/special-deliveries list is updated daily.
Advertisement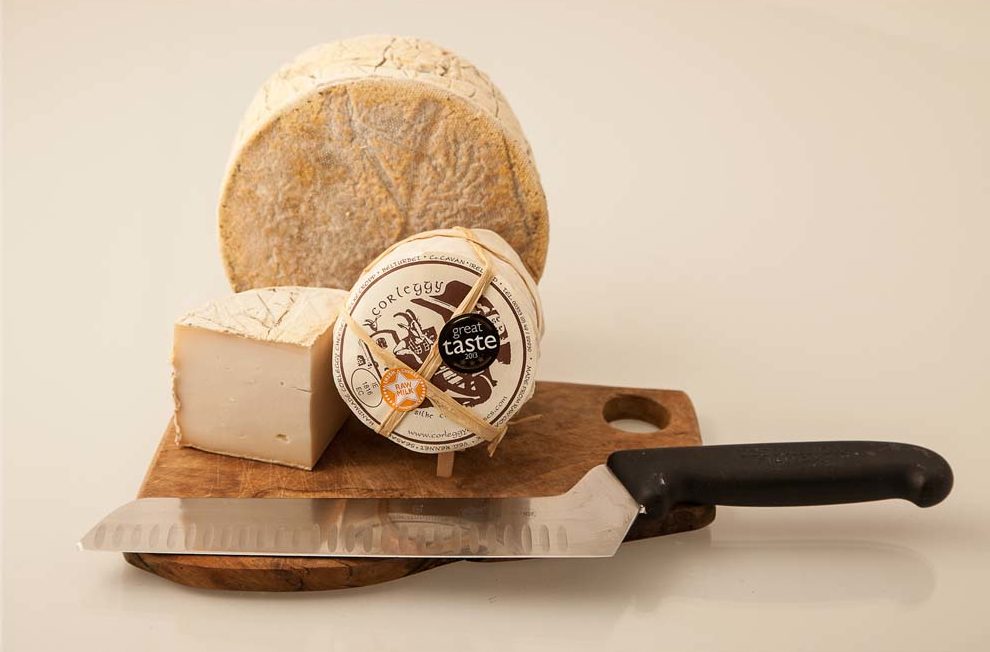 A Star Is Reborn
Liath in Blackrock, Co. Dublin is just one of the Irish restaurants that has adapted ingeniously to the times. Instead of welcoming customers into their small but perfectly formed Michelin starred dining-room, Damien Grey and the team are dispatching exquisite two-course meals to customers who are also supplied with reheating and plating instructions.
Place your order at liathrestaurant.com.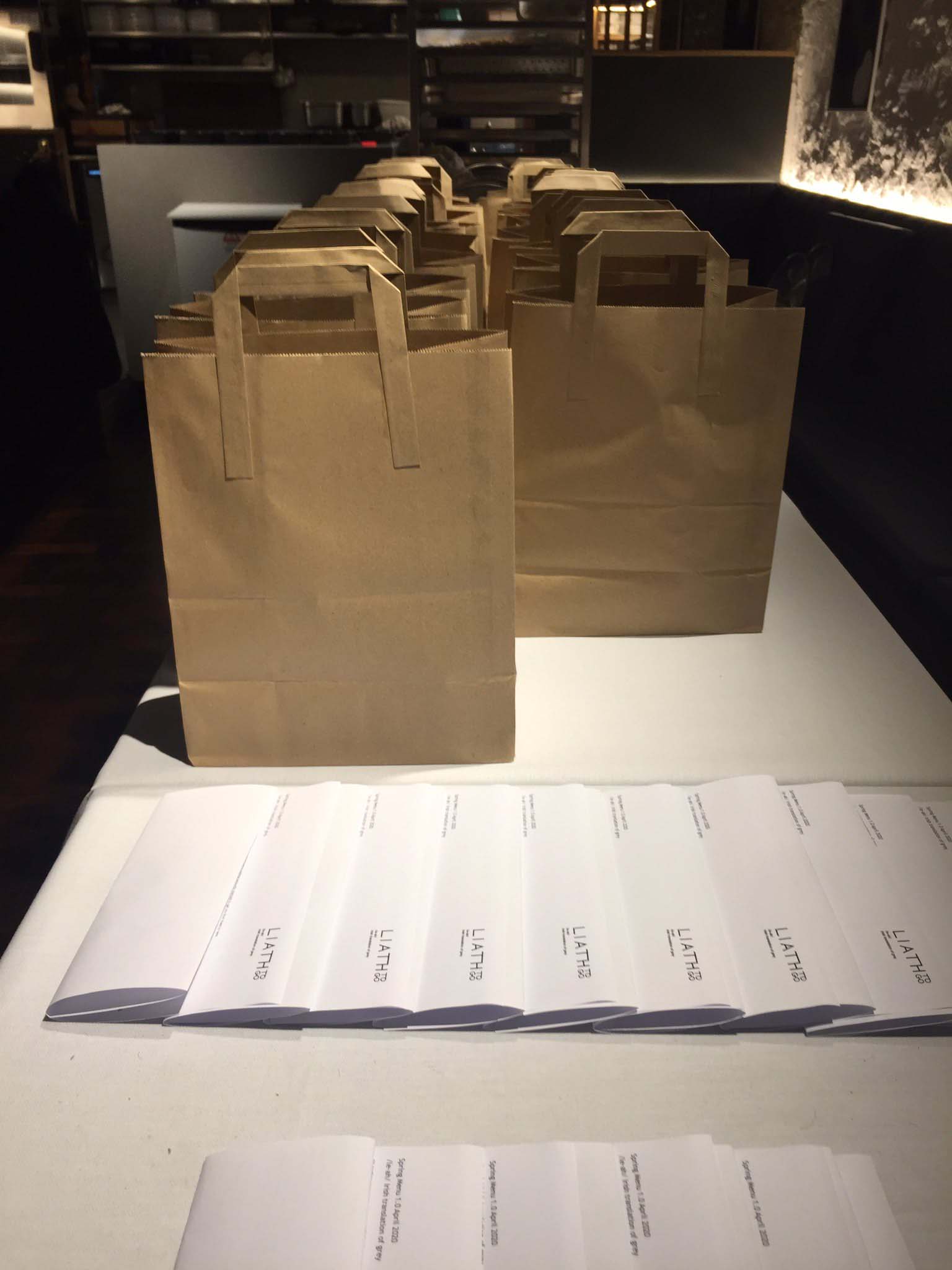 Currying Favour
Advertisement
Bombay Pantry is dealing in more than just delectable Indian takeaway at the moment. Their various locations around Dublin are participating in #FeedTheHeroes, a brilliant initiative organised by Cian O'Flaherty.
#FeedTheHeroes partners with different restaurants to get food to healthcare staff and others working around the clock to mitigate the coronavirus crisis.
Bombay Pantry director Emma Sheehan says: "Our Glenageary store delivered a range of our delicious curries into the COVID-19 testers and the A+E staff in St. Michael's hospital. Clonskeagh delivered to St. Vincent's last night and tonight we are delivering to the Radiographers in Loughlinstown."
Treat yourself to a top-notch curry at bombaypantry.com.
Food Heroes
Finally, let us raise our knives and forks in salute to the fabulous Just-Eat and Deliveroo staff who've made sure that our pizza/burger/burrito/kebab/curry/ramen/kung po/peri peri chicken/pancake/fish & chips cravings have been satisfied these past few weeks. We doubt we're the only ones whose sanity has been preserved by being able to dial-up food from our favourite restaurants and takeaways.
If you could see your way to leaving them a tip in an envelope that would be lovely...
Advertisement