Described as a "true piss-taker," the Scottish genius can be heard throughout much of Pop's and Bowie's iconic discography.
Ricky Gardiner, the guitarist known for his evocative and experimental riffs throughout Iggy Pop's Lust for Life and David Bowie's Low, has died aged 73.
Tony Visconti, who co-produced Low, reported the news on Facebook, saying that Gardiner's wife, Virginia, had notified him of the guitarist's death. He had been battling Parkinson's at the time of his death.
"Dearest Ricky, lovely, lovely man, shirtless in your coveralls, nicest guy who ever played guitar," Iggy Pop wrote on Twitter. "Thanks for all the memories and the songs, rest eternal in peace."
As long-time friends, Gardiner co-wrote Pop's iconic and timeless 'The Passenger.'
In addition to this, he also co-wrote Pop's 'Success' and 'Neighbourhood Threat' and was an incredibly significant presence on David Bowie's Low and Tonight.
Advertisement
Gardiner's gripping solos enhance and encapsulate the drama in Bowie's 'Be My Wife' and the frustration in 'Always Crashing in the Same Car.'
He linked with both Pop and Bowie when they were in their legendary Berlin era.
Born in Edinburgh in 1948, Gardiner began his career in teenage rock bands, though he claimed to be able to sing Italian arias at the age of 2.
He co-founded the prog-rock band Beggars Opera in Glasgow. They toured Europe and later went on to find success in Germany.
He married the band's mellotron player, Virginia Scott before the band wrapped things up in 1973.
However, the following year brought a new version of the band including Ricky and Virginia, and they began recording for Jupiter Records out of Germany.
From then, Gardiner was in the right place to find Pop and Bowie.
Advertisement
After an incredibly successful career alongside Bowie and Pop, he stepped away from the limelight of touring to focus on parenting in later years.
Although, he continued making music on his own, particularly for meditation.
His son, Tom, wrote on Instagram: "It was his spiritual side. We would talk for hours and hours on end about the meaning of life, meditation, astrology you name it, it was always an open book."
He went on to pay tribute to his late father, referring to him as a "true piss-taker."
"I can't thank you enough. See you on the otherside, where maybe we can catch a Jim Carrey film and have one last laugh together".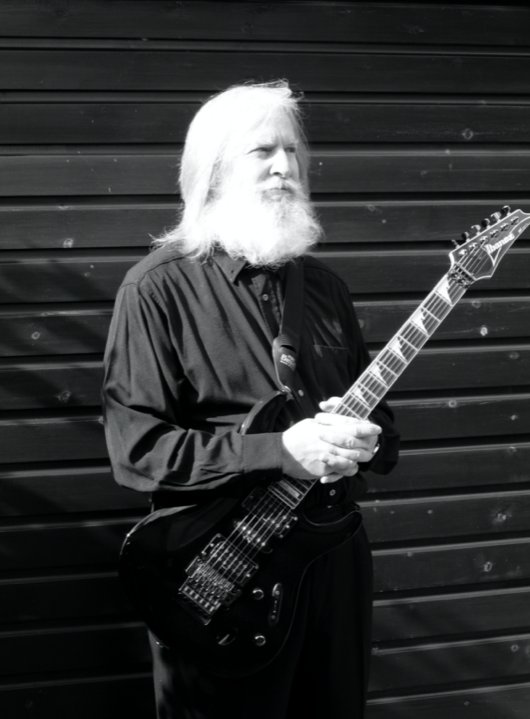 Revisit 'The Passenger' below.
Advertisement