Kamila Shamsie: "If you are Rishi Sunak, you are not the same as someone who has come on a lorry across many borders, just because the colour of your skin is similar"
Women's Prize winning author Kamila Shamsie talks friendship, power, and her new novel, Best Of Friends.
About 15 years ago, Kamila Shamsie was speaking at a book event in America when a young woman in the audience asked her a pivotal question: "Why do politics always play such an important role in your characters' lives?"
"Well because they do," Shamsie responded, "and if Roe v. Wade is ever overturned in America, you will also see that the political world is in no way separate from your personal life."
Of course, the author did not anticipate the staggering events of 2022 all those years ago. In fact, she recalls thinking to herself at the time, "What a ridiculous thing to say – that will never happen." However, it wasn't the only time that she has been remarkably (albeit somewhat accidentally) prescient.
Shamsie is best known for her 2017 novel, Home Fire, which won the Women's Prize for Fiction. Most importantly though, the novel was instrumental in encouraging urgent conversations surrounding nationality, identity and citizenship. As she anticipates the release of Best Of Friends, the Pakistani-British author tells me that she "can't expect or want" the same level of success for this novel.
"I didn't expect it for Home Fire," she says, "I didn't really think that there would be an immediacy to it."
Advertisement
Islamic State were attracting a sizeable following while Shamsie was writing Home Fire – but by the time it was being published, they had been militarily defeated. However, the immediacy of the novel came in the form of citizenship-stripping stories and a new home secretary in the UK who, according to Shamsie, resembled Pakistan's home secretary in many ways.
"That's not something that you as a writer can ever plan for, and certainly, I wasn't hoping for any of that," she reflects. "And that's part of the reason why my attitude towards a book doing well is a kind of shrug because so much of it has to do with stuff that is not in your control."
However, it's difficult not to expect a similar level of success for Best Of Friends. As with her previous work, timing is everything, and with this book, Kamila takes readers back to a crucial setting in recent history: Pakistan, 1988.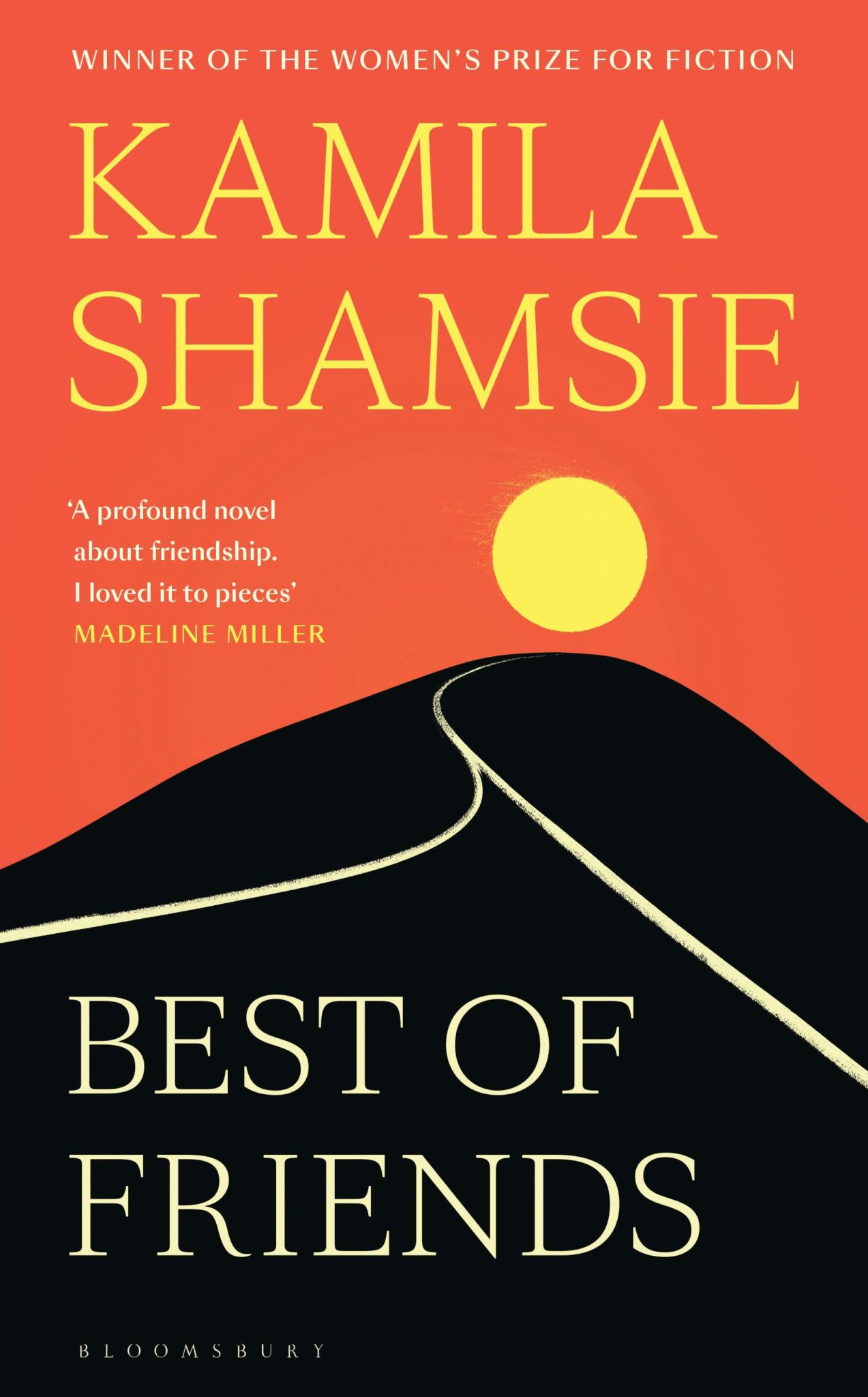 "It was such a significant point in my growing up," she says of the period. "To go from the death of a dictator who ruled as long as I could remember, to a 35-year-old woman being elected as prime minister – it was only later when I realised the significance of it and what it meant to live through that moment, and then what it meant to be disillusioned by that moment after."
Although it is first and foremost a novel about friendship, the blend of fiction and nonfiction in Best Of Friends highlights just how much the political arena can affect an individual's intimate world. The story is centred around long-term friends Zahra and Maryam – who grew up together in Pakistan and both move to the UK later in life – and was originally inspired by something the author's sister said many years ago: "The friends we make as adults are our friends because they have something in common with us, and our childhood friends are our friends because they've always been our friends."
Since then, Shamsie has wanted to write a novel about friendship, but certain topical events in 2016 solidified her decision to put the protagonists' relationship under significant external pressures.
Advertisement
"You had Brexit happening in the UK, and Trump in America," she reflects. "Suddenly, a lot of people were saying things like, 'Oh, I can no longer talk to this friend or this family member, because the differences between us are impossible to ignore now.'"
Through those particular moments of 2016, the vague idea of a "friendship novel" became more concrete, and Shamsie created a story about childhood friends who grow to become very different people.
"They've been different for a long time," she explains, "but it's always been possible to kind of skirt around the differences – until they arrive at this moment where they can't skirt around it anymore. They have to confront those differences head on."
The author's acute interest in the world around her is apparent even over a Zoom call (she describes the feeling of wanting to write a novel that's set in 1988 as "a tingling in her fingers"), but although the story begins nearly 35 years ago, its themes are poignantly applicable to today's social climate.
Through its nuanced depiction of a complicated but loving friendship, the novel tackles issues related to class, race and prejudice. As Shamsie remarks, "If you are Rishi Sunak, you are not the same as someone who has come on a lorry across many borders, just because the colour of your skin is similar. It's so insulting to have that singular story."
Through the profound lens of friendship, Best Of Friends eloquently illustrates the different ways that money and power can operate alongside race in Britain today. While Kamila Shamsie may not have anticipated the relevance of her last novel, this one is sure to inspire conversations that, unfortunately, may be pertinent for quite some time.
• Best Of Friends is out now.
Advertisement