Ian Dempsey – Broadcasting From Home: "All of us radio people are seeing a whole new way of broadcasting"
By: Ian Dempsey
As people turn to radio during the Lockdown for company and a sense of community, a selection of the country's top DJs tell us how they've kept the show on the road whilst broadcasting from a variety of novel spots around their homes!
I'm at home with my wife Ger, my youngest son Evan and my daughter Aislinn. I'm delighted to report that we're getting on very well together and – so far anyway – there are lots of laughs, music and conversation! And we're all having a go at the cooking too.
I'm onto my second broadcasting from home set-up already – it just plugs into my Ethernet connection with a mic and headphones, and away we go. All of us radio people are seeing a whole new way of broadcasting, which will stand to us after the pandemic. Not having human contact is a bit of a pain, but my greatest challenge hasn't changed at all – it's still trying to get to the news on time!
People need a degree of normality and a place where the 'we're in this together' slogan can come alive.
We're the sort of show where people tend to share messages, so we've also seen some incredibly selfless acts by ordinary, everyday people.
Wash your hands, stay at home and keep listening.
• Ian Dempsey is on Today FM, weekdays from 7am-9am.
Advertisement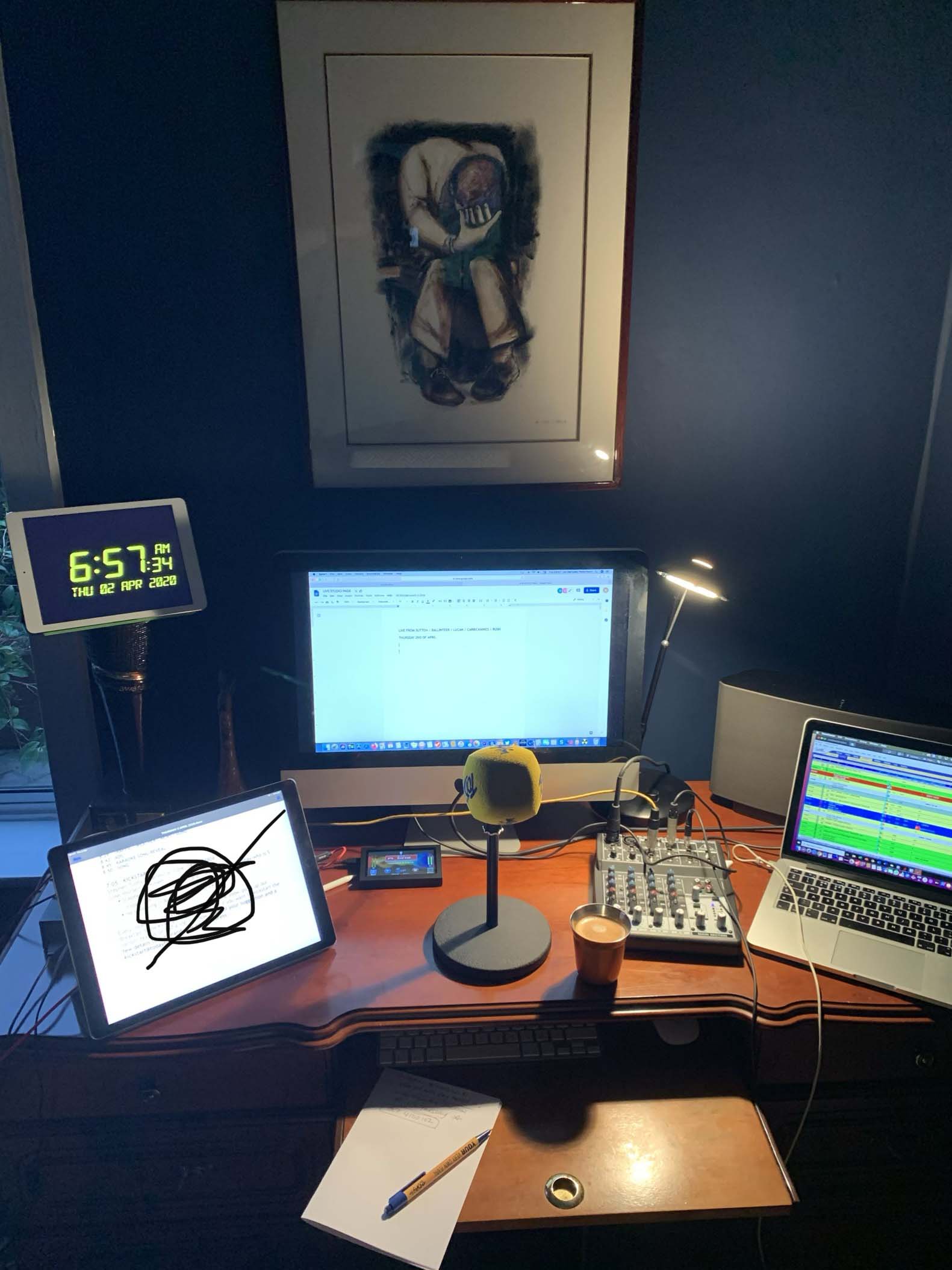 See the full Broadcasting From Home feature in the new Hot Press 'Stay Safe' Emergency Issue – available now.