The festival has a jam-packed line-up of incredible events from theatre to live music.
The Galway International Arts Festival has announced details of the 2021 festival, which has been rescheduled to take place from August 28-September 18. Tickets go on sale this Friday (16 July), and you can buy them here.
Excitingly, the festival is promising a wide array of in-person events this year as well as maintaining their digital programme – keen to keep that connection with those who cannot attend in person.
"We are thrilled at the prospect of live audiences returning to our theatres, galleries and other venues to experience great work in person from all our wonderful artists in addition to those who will join us remotely.
"It is such an honour to work with so many brilliant creative artists and colleagues to deliver this programme and we are so grateful to them for their commitment, passion and brilliance," says artistic director Paul Fahy.
The festival has everything from theatre, visual arts, music, and First Thought Talks – a series of talks with experts on their field.
Advertisement
See what the festival has to offer below.
First Thought Talks
These will include a mixture of live and online-only events, curated by Catriona Crowe. The online events will be broadcast across all Galway International Arts Festival (GIAF) digital platforms.
Guest include Sinéad Burke, Misha Glenny, Bonnie Greer, Fintan O'Toole, Noelle Browne, Diarmaid Ferriter, Peter Lunn, and Teresa Lambe amongst others.
For the music fans among us there's 'Vinyl Hours', a series of talks with music aficionados where guests reveal their most treasured songs in conversation with Tiernan Henry, will be available both online and in-person, streaming from the O'Donoghue Theatre in NUI Galway.
Guests for 'Vinyl Hours' include the award–winning and critically acclaimed musician and broadcaster Philip King, diversity advocate, podcaster, and fashion influencer Sinead Burke, singer-songwriter Niamh Regan, and former Republic of Ireland football manager Brian Kerr.
Theatre and Performance
Advertisement
This year's theatre offerings are mostly in-person performances, including virtual reality experiences not to be missed.
Medicine, written and directed by Enda Walsh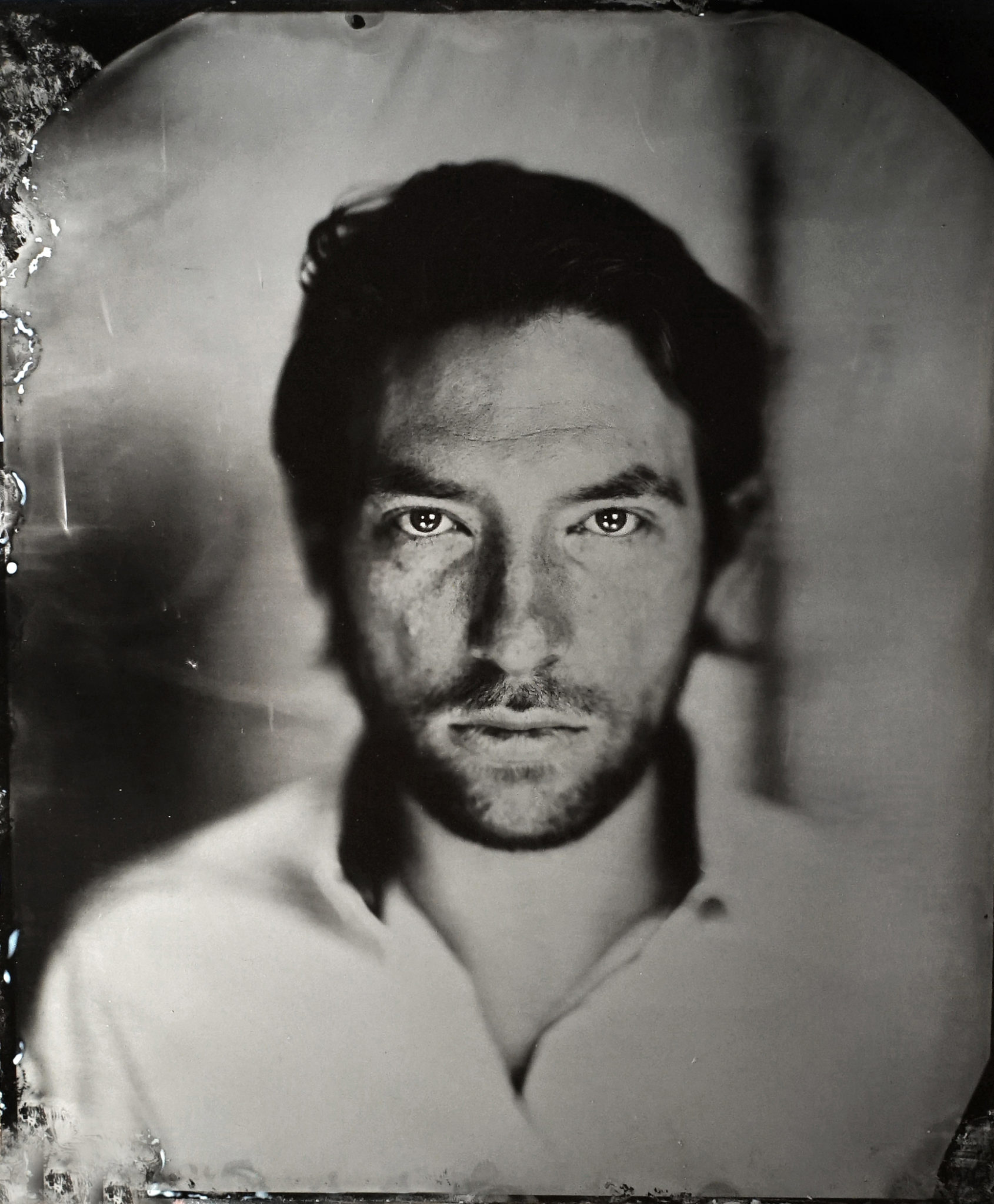 Starring the one and only Domhnall Gleeson, and one of this year's 10 pieces either commissioned by or premiered at the festival, Walsh's play deals with social responses to mental health concerns, while deconstructing the fabric of theatrical performance. Clare Barrett, Aoife Duffin, Domhnall Gleeson and jazz drummer Sean Carpio star in the world premiere production of this new play.
Blindness, adapted by Simon Stephens and directed by Walter Meierjohann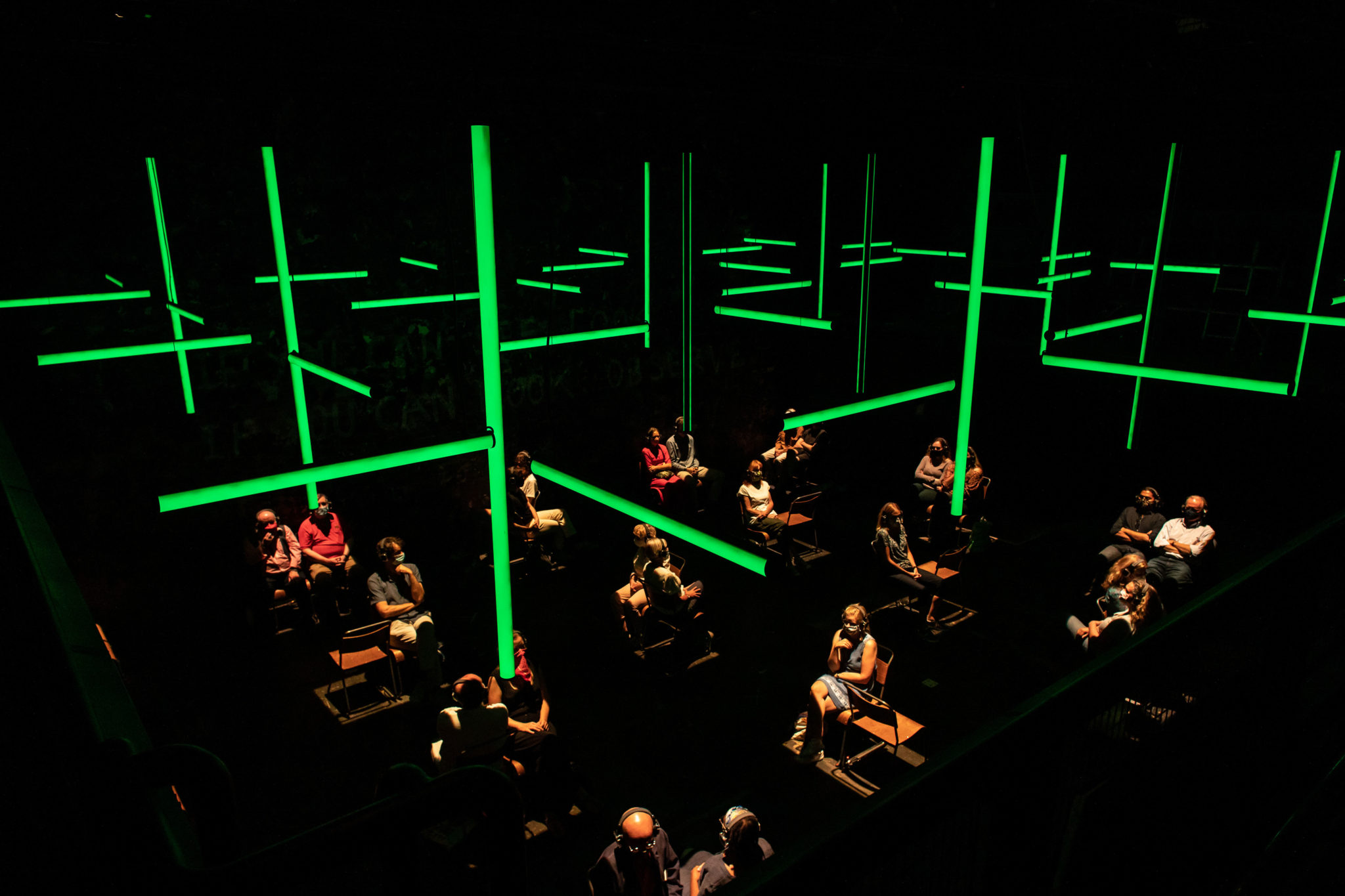 From The Donmar Warehouse, award-winning playwright Simon Stephens has adapted Nobel Prize-winner José Saramago's dystopian novel, Blindness, as a theatrical sound installation. Hailed by The New York Times as 'a brilliant production', Juliet Stevenson voices the Storyteller/Doctor's wife in this gripping story of the rise and, ultimately, profoundly hopeful end, of an unimaginable global pandemic.
Advertisement
Blindness will be available live and online, live streamed from the Black Box Theatre.
Leathanta Sona [Happy Days] by Samuel Beckett
Company SJ and the Abbey Theatre in association with Dublin Theatre Festival and Galway International Arts Festival present Beckett sa Creig: Leathanta Sona [Happy Days] by Samuel Beckett, performed in the Irish language on the spectacular landscape of Inis Óirr. Translated by Mícheal Ó Chongaile, directed by Sarah Jane Scaife, and featuring Bríd Ní Neactain and Raymond Keane.
This is an exclusively live event, performed in the Mick Lally Theatre.
Volcano by Luke Murphy
Advertisement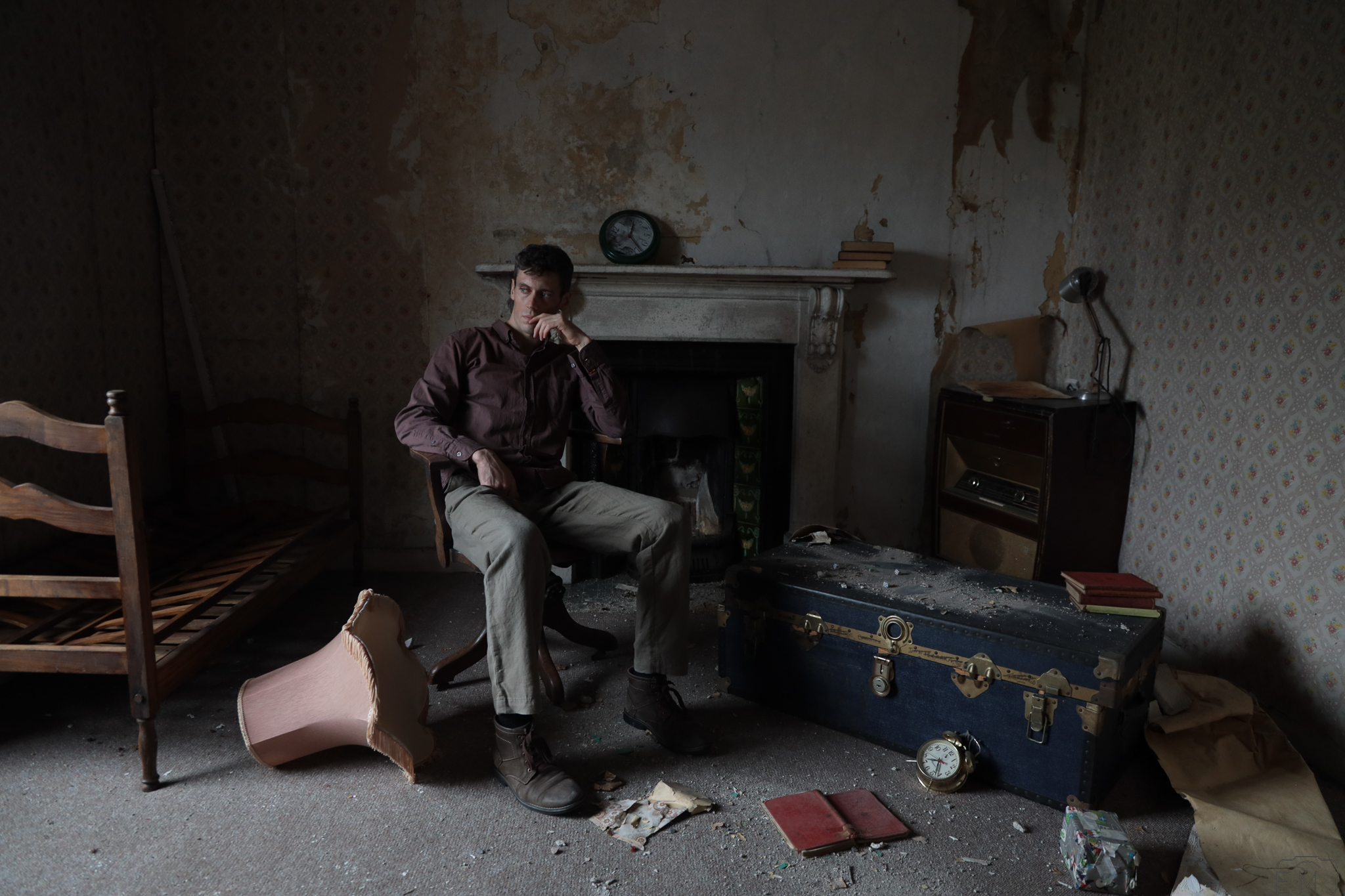 This particularly exciting outdoor event from Luke Murphy's Attic Projects is part theatre, part mini-series, and part-dance. Performed over four episodes, Volcano can be enjoyed individually or as a series.
The performance will be live on Inis Oírr, Aran Islands.
There Are Little Kingdomsby Kevin Barry
Presented by Decadent Theatre and directed by Andrew Flynn, this play chronicles life in the towns and cities of a changing land, where a strange new music sounds, where there are many uncertainties and absurdities, but where still there's laughter in the dark – which echoes as compassion.
This exciting performance will be available live in Nun's Island Theatre and online to view on demand (whenever you fancy it).
Sruth na Teanga, devised by Branar and directed by Marc MacLochlainn
Advertisement
Allowing only 10 audience members in at a time, this immersive theatre event combines puppetry, music, video mapping, and live performance. This is another creation commissioned by the festival, and it promises to bring audiences on an epic journey of our native language.
This world premier will be available live in the Town Hall Theatre.
A Handful of Dreams from Fidget Feet Aerial Dance Theatre
Another outdoor show, this combines aerial and circus acts with live Irish traditional music and dance. Five spectacular aerial dancers and two live musician aerialists execute an awe-inspiring performance under the direction of company founder Chantal McCormack.
This striking event will be performed live at Galway Airport.
Ar Ais Arís from Brú Theatre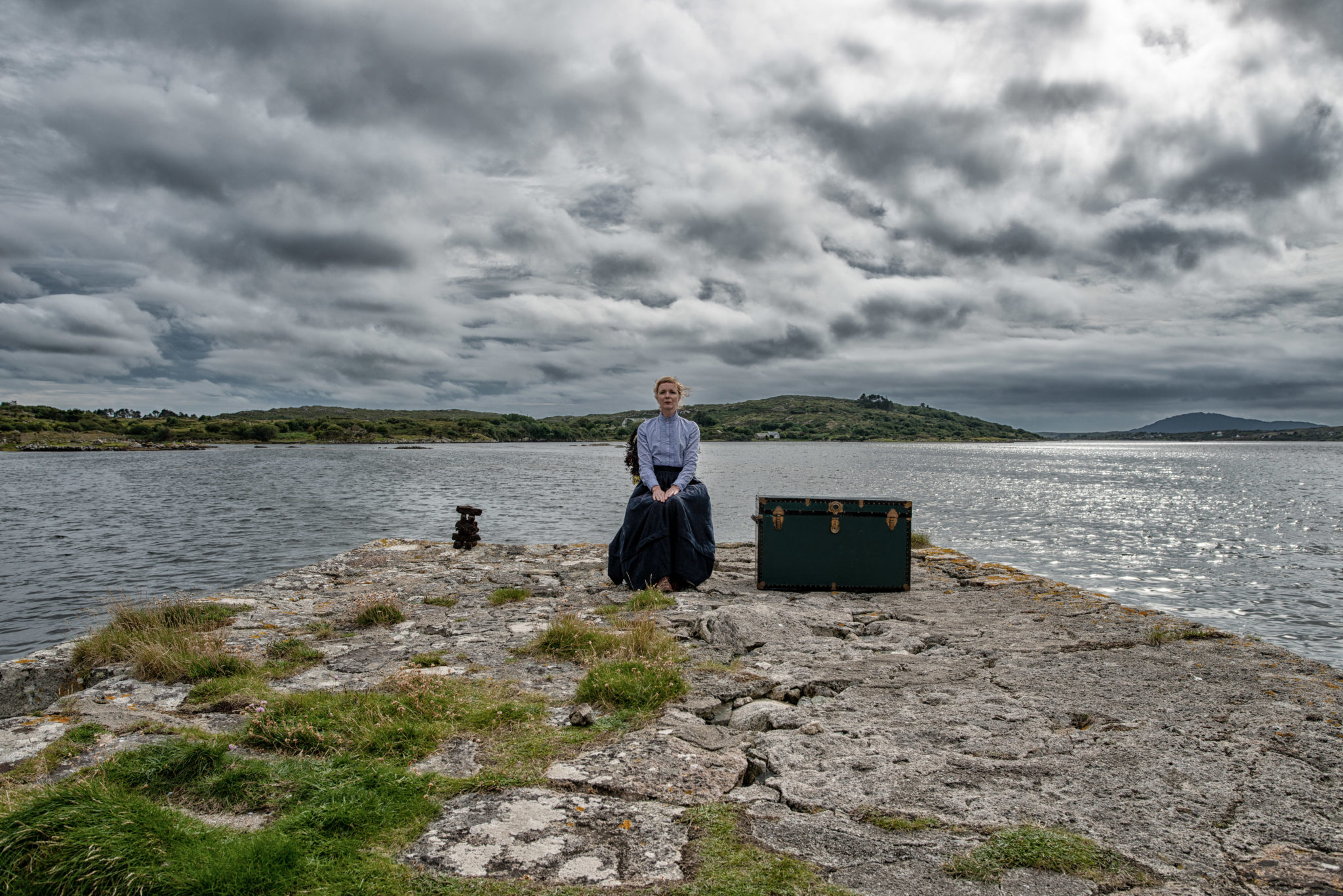 Advertisement
This virtual reality experience, inspired by texts from Máirtín Ó Cadhain, Pádraic Ó Conaire, and Nuala Ní Dhomhnaill, merges dance and original song. The performance transports audiences through the landscape of Connemara, as Irish language literature and visual poetry combine to create this immersive experience.
This will be available live from the Commercial Boat Club, Woodquay.
The Seagull [after Chekhov] by Thomas Kilroy, directed by Garry Hynes
Another in-person virtual reality experience offered by the festival, this is a streamed captured performance of The Seagull. In this Druid production filmed exclusively for GIAF, Kilroy's free adaptation of Chekhov's classic transposes the action from provincial Russia to the West of Ireland in the late nineteenth century.
This is also available in the Commercial Boat Club, Woodquay.
Bedsit written and directed by Enda Walsh
Another Enda Walsh contribution to the festival, the world premier of this new work is the eighth in an ongoing series of immersive theatre installations. With absorbing and vivid texts revealing the highly intimate lives of each rooms' character, this play takes on a quiet poetic force through remarkable storytelling. Paul Fahy, GIAF's Artistic Director, did the design for the show.
Advertisement
Available online to view on demand only.
After Love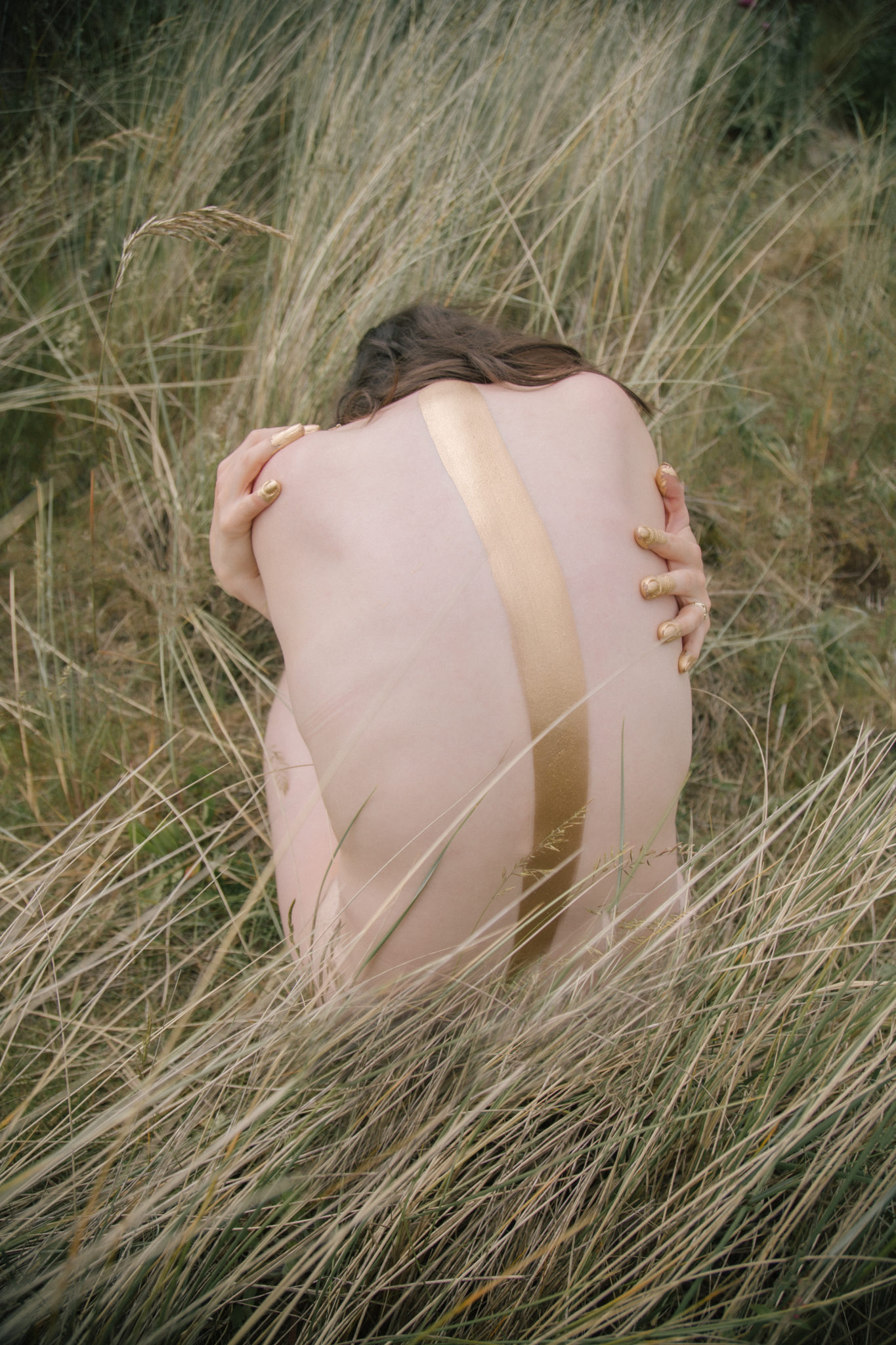 This collaborative project, led by choreographer, dancer, and actor Stephanie Dufresne, combines dance, physical theatre, music and poetry. It's based on a debut poetry collection by Dani Gill with original musical score from Anna Mullarkey and Adrian Harte.
Available live in Columban Hall, Sea Road.
Cogadh na Saoirse, written and directed by Philip Doherty
From Fíbín Sa Taibhdhearc, Cogadh na Saoirse is a multi-staged visual spectacle where the big house, country hall, pub, and fairground become stages for colourful characters to share stories and perspectives on war.
Advertisement
Available live at the Town Hall Theatre.
Elevate
This is a particularly special festival offering, Elevate is a new commissioning/bursary strand offered by GIAF for both live and digital platforms. The Elevate 2021 artists are Joselle Ntumna and Beulah Ezeugo, who have created Éireann and I, a digital archive documenting the experiences of Black migrants in Ireland.
Dancer and choreographer Kirstin Fontanella is creating a new short solo dance based on her Irish step dancing lineage.
Director Andrew Flynn and writer Donal Ryan are workshopping a new play adapted from Ryan's novel, From a Low and Quiet Sea.
Musician and composer Michael Chang's project Cuimhne Uisce, is an immersive and interactive experience featuring the live performance of his original compositions, with simultaneous video mapping and projections.
Finally, singer/songwriter Niamh Regan is working on new music In The Meantime.
Advertisement
These projects will be developed and performed across 2021 and 2022.
Visual Arts
Leaf Work by John Gerrard
This highly-anticipated centrepiece of the programme is the second part of John Gerrard's Mirror Pavilion. It's also the second part of Galway International Arts Festival's commission for Galway's European Capital of Culture 2020, and will be located on the spectacular 4,000 year-old Derrigimlagh Bog in Connemara.
The Pavilion is a beautiful and striking structure, with three sides and the roof clad in a highly reflective mirror and the fourth wall a high–resolution LED wall.
Advertisement
Derrigimlagh Bog was the transmission site for the first transatlantic radio signal from the Marconi station in 1907 and the landing place for Alcock and Brown's first ever transatlantic plane crossing in 1919. In Leaf Work the character performs a lament for the effects of these human advances on the upon the non–human world.
This can be experienced in person in Connemara and online via live stream.
Precarious Freedom: Crowds, Flags, Barriers by Joy Gerrard and curated by Aoife Ruane, Highlanes Gallery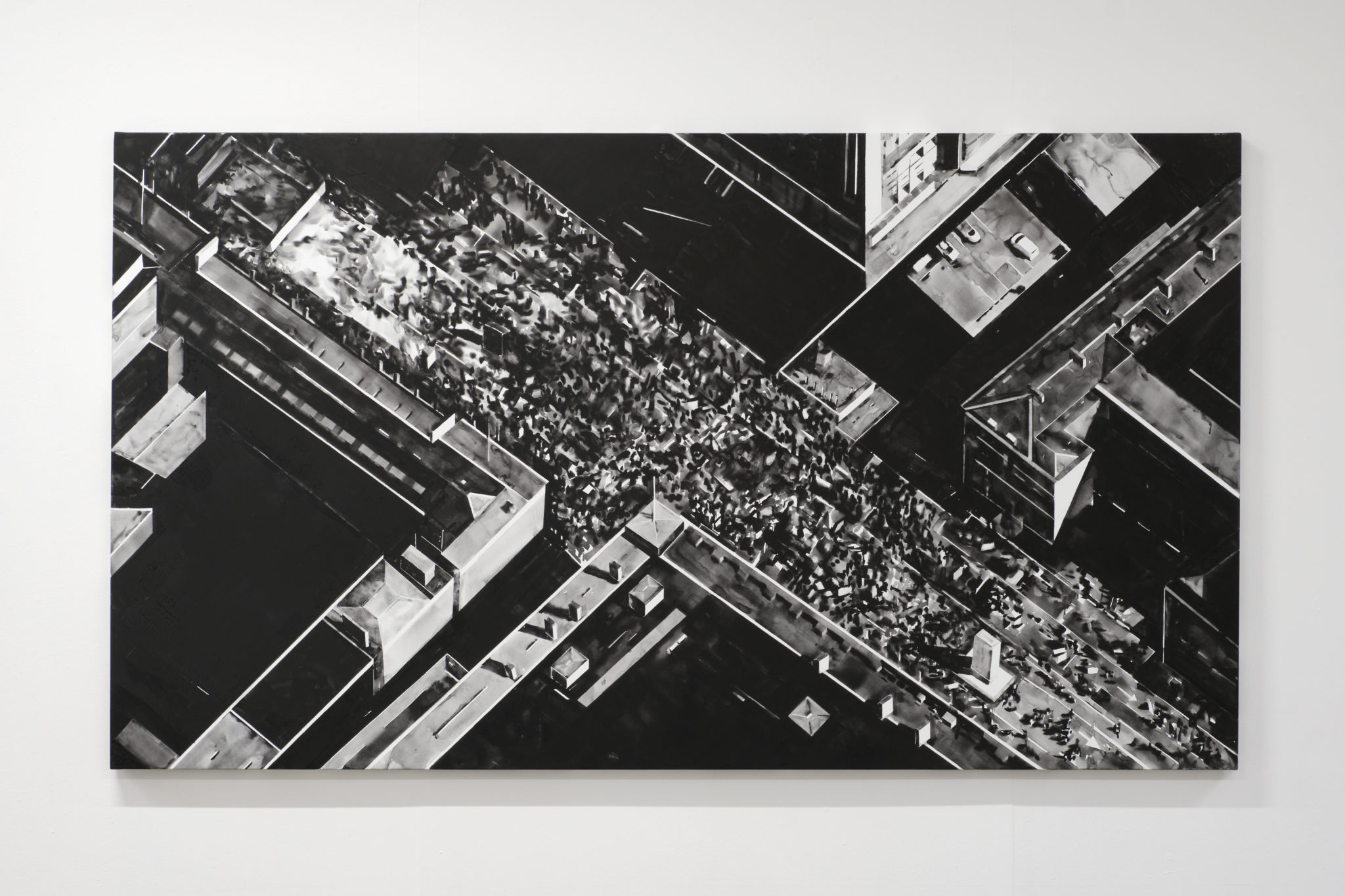 As a spectacle of resistance, public protest has a long history and is a powerful form of expression in a time of instant, 'citizen enabled' global media. Drawing on over a decade of image-making and research on themes of protest and urban space, Joy Gerrard archives and painstakingly remakes media-borne crowd images.
Her subjects include climate change, Brexit, BLM protests and women's equality activists. These crowds are re-imaged in large monochrome paintings and small complex drawings made with Japanese ink.
This can be experienced in-person in the Festival Gallery, William Street.
Advertisement
House of Memory by Architecture at The Edge
With this installation, Architecture at The Edge wishes to mark in some tangible way a response to the universal realities of death, dying and loss during the COVID-19 pandemic. This installation invites the public to share their personal experience by leaving a momento or a short message in remembrance and as a symbol of hope for the future.
Experience this in-person at the Festival Gallery, William Street.
Broken Vessels, curated by Brent Meistre
This offering is a site-specific, international collaborative arts project curated by South African artist Brent Meistre. Situated in the unique environs at Interface, a visual artists' workspace in the Inagh Valley, three Irish and three South African artists will collaborate to respond to structures located at this former salmon hatchery.
The Irish artists are Louise Manifold, Anne Marie Deacy and Noelle Gallagher. The South African artists are Christine Dixie, Lesego Rampolokeng, and Monique Pelser.
Experience this in person in Interface at Lough Inagh Valley Salmon Hatchery, Connemara.
Advertisement
Decade, the work of Ger Sweeney
Spanning 10 years, this exhibition traces the evolution, visual concerns, and subtle shifts in direction of Ger Sweeney's work.
Experience in-person at the Galway Arts Centre.
imPRESSions 2021
This is an exclusively online exhibition, focussing on fine art and print making. It celebrates the remarkable activity and commitment to printmaking in Ireland, as well as reflecting on the passion for the medium worldwide.
Reliquary of Beasts, presented by 126 Artist-Run Gallery
Reliquary of Beasts responds to how we view animals in art and the newly diverging cross–border practices on animal products.
Advertisement
Experience in-person in Gallery 126, St. Bridget's Place.
Laethanta Sona: Saol ar an Creig [Happy Days: Life on the Rock], presented by Company SJ and the Abbey Theatre in association with Áras Éanna
A photographic, sonographic and videographic exhibition companion to the theatre performance, celebrating the process of Laethanta Sona on Inis Oírr.
Experience this in-person in Áras Éanna, Inis Oírr.
They Heard Her Voice in the Lapping Waters, from Engage Art Studios
Created by JoJo Hynes, this is inspired by the stories of female water deities throughout the world.
Experience in-person in Engage Art Studios, Lower Salthill.
Advertisement
Music
Other Voices
Galway International Arts Festival and Other Voices come together to broadcast a once-off livestream from the fabulous setting of St Nicholas' Church. Showcasing a number of great Irish voices, the event promises to be something a bit special. With NewDad, Anna Mullarkey, Tolü Makay, Susan O'Neill and Mick Flannery. This is an online, live stream only event.
e-motions
A live multimedia performance presenting renowned choir Resurgam, Luminosa Orchestra, cellist Adrian Mantu, accordionist Dermot Dunne and guests.
This will be performed live in Galway Cathedral as well as being live-streamed.
Contempo25, Galway Music Residency
Advertisement
To celebrate its 25th birthday, ConTempo Quartet will perform its favourite works. They will be joined by special guest Finghin Collins for a finale concert of Russian connections.
This is a series of three concerts at St. Nicholas' Church with special guests.