Franz Ferdinand: "I'd been obsessing over David Bowie all my life, and there he suddenly was in our dressing-room"
Spurred on by David Bowie and Tracey Emin, Franz Ferdinand have produced a (sort of) Greatest Hits, which is as much about the future as it is the past. U2, The Libertines, Terry Wogan, Lady Gaga and Vladimir Putin also feature as Alex Kapranos renews acquaintances with Stuart Clark. photography: DAVID EDWARDS
It has to be said that the past 20 years have been far kinder to Alex Kapranos than they have to yours truly.
While my waistline has expanded as quickly as my hairline has receded, Alex is still whippet thin, folically unchallenged and proud part-owner of Franz Ferdinand: Hits To The Head, which underlines just how comprehensively his band has delivered on its promise to make music for girls (and boys) to dance to.
From angular art-pop start ('Darts Of Pleasure') to rousing terrace-chant finish ('Billy Goodbye'), it's proof of a rock 'n' roll life extremely well-spent and not in any danger of ending yet.
"Greatest hits albums are often a 'That's all, folks!' whereas we wanted ours to be a 'Here's what we've done in the past and here's where we might be heading in the future…', like ChangesOneBowie was when it came out in 1976 in-between Station To Station and Low," Alex cheerily reflects. "As well as making them go, 'I remember jumping around to that in Whelan's or the Olympia', I hope Hits To The Head leaves people hungry for the next chapter."
Hits To The Head also takes cues from professional bed messer-upper Tracey Emin.
Advertisement
"The idea is for it to be an artistic statement rather than just a straightforward run through of our singles," Alex explains. "I'd been to Martin Creed's retrospective in the Armory in New York and Tracey's in the South Bank in London, both of which were wonderful in terms of the work on display, but left me thinking, 'What's next for them?' So I've tried to give the album the same curated feel you get from an exhibition."
Tracey Emin and David Bowie join Kanye West, Nile Rodgers, Daft Punk, Sparks, Debbie Harry, Johnny Marr, Snoop and Lady Gaga as one of the legendary figures who weave their way into the Franz history Alex has penned to accompany Hits To The Head, and which can be found on hotpress.com.
"David came to quite a few of our New York gigs, including the first one in the Roseland Ballroom, which is sadly no longer there in Manhattan. I'd been obsessing over David Bowie all my life, and there he suddenly was in our dressing-room doing a really bad impersonation of an American guy! He was lovely, though."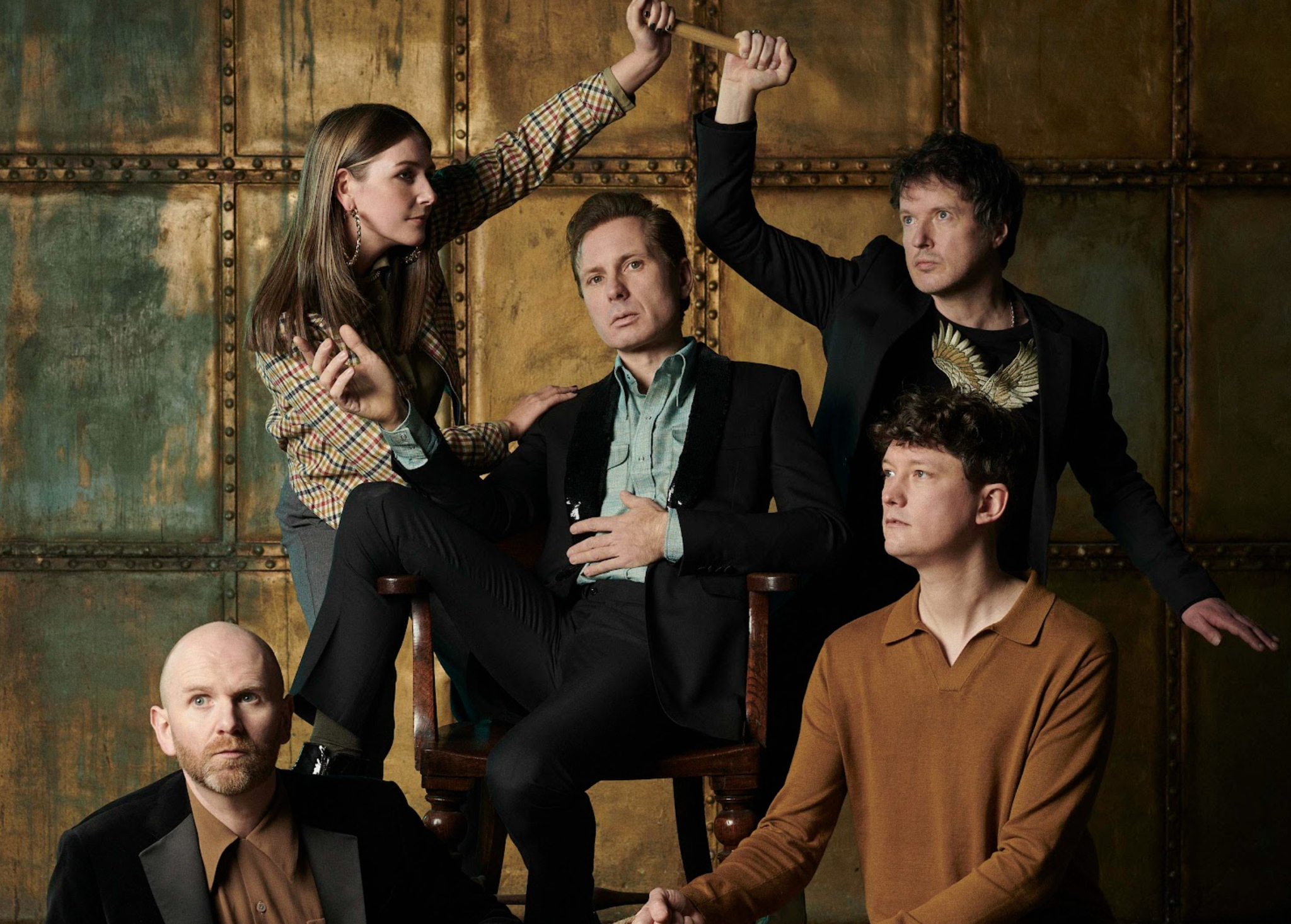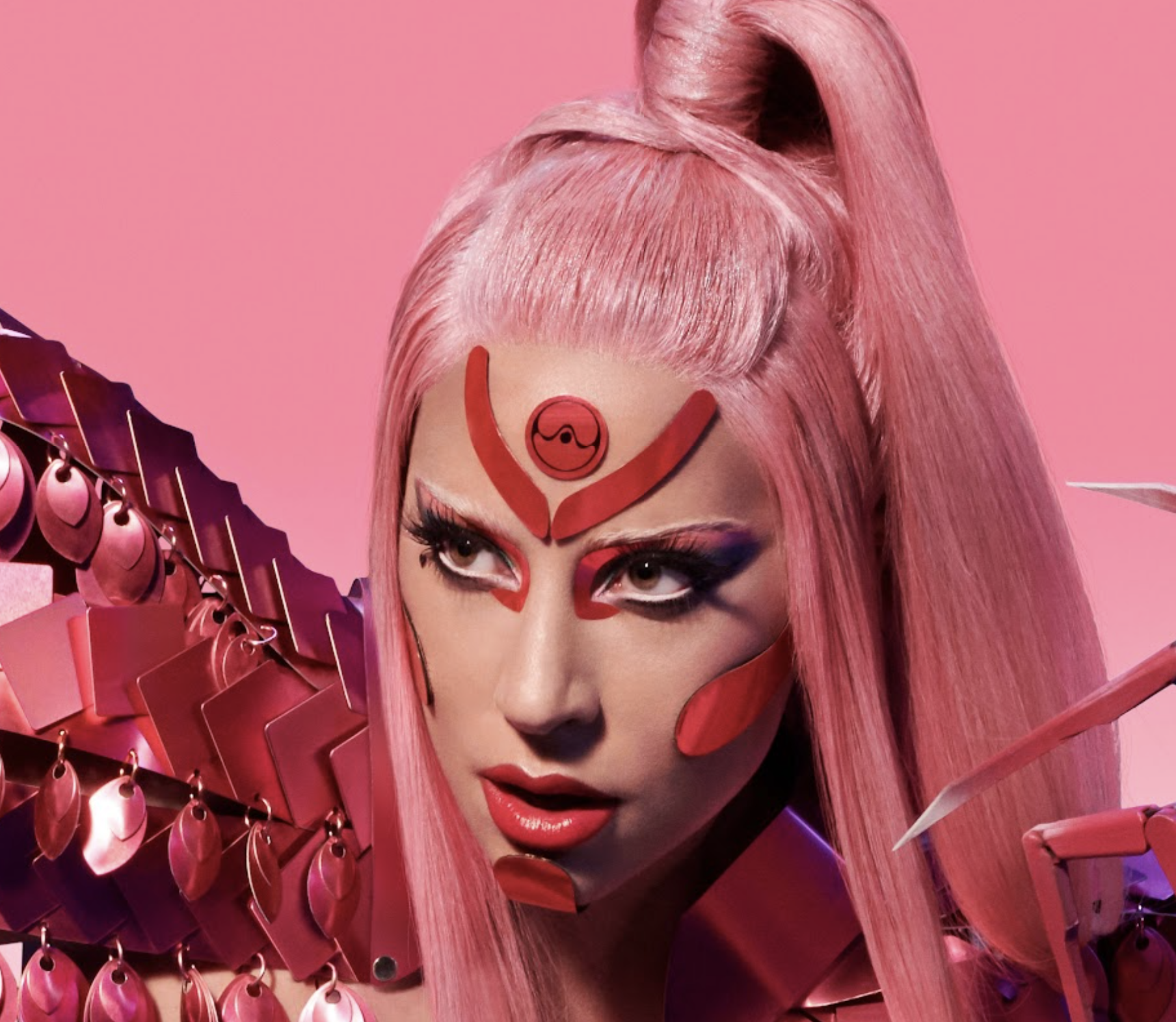 Advertisement
Also in the crowd that night was a pre-Lady Gaga Stefani Germanotta who went home with an unwanted souvenir.
"She said in an interview that she'd broken her nose diving from the Roseland stage into the mosh-pit," Alex grins evilly. "That was in 2004, so hopefully time's run out for Gaga to sue us!"
As well as becoming stadium headliners in their own right – hands up who remembers their stonking 2005 gig in Lansdowne Road with Scissor Sisters? – Franz also accompanied U2 on the South American leg of their $389 million-grossing Vertigo tour.
"We've been in situations where the band you're supporting can't be arsed to say 'hello' to you, but they were really cool and looked after us," Alex recalls. "I loved it, it was phenomenal. Bono had a catwalk – roadies derisively call them 'ego ramps' – for walking out into the crowd, which we weren't under pain of death allowed to use. 
"Their crew had removed a section of it to make sure we didn't, but two songs into the Buenos Aires gig, myself and Nick took a huge running leap through one of the gates and were jumping around in the middle of the stadium, fucking going for it, man! That's the way I felt at the time; I wasn't going to be a shrinking violet."
Amidst all this superstar chitter-chatter, it's easy to forget that Franz's first rehearsal space was a derelict warehouse in the notorious Gorbals district of Glasgow – "It was freezing and full of pigeon-shit," Alex reminisces none too fondly – which the police raided when they ran an illegal party there. The old courthouse and jail they moved into after that wasn't much better.
"We had all our gear set-up there in a cell!" says Alex, whose involvement in the grassroots Glasgow scene started long before Franz did. "I used to have a little club called the Kazoo where Stuart Murdoch performed his songs acoustically before Belle and Sebastian formed. Mogwai's first gig was in there and you had other bands like Urusei Yatsura, Bis and The Delgados either on stage or in the crowd. There wasn't a Glasgow sound but there was a Glasgow mentality, which was 'We're going to do it our way – and from here.' I remember some of my contemporaries really not liking it when Travis moved down to London."
Asked whether Franz ever had any Blur vs. Oasis-style rivalries, Alex shakes his impeccably coiffed head and says, "No, I was never interested in that. Journalists would be like, 'What do you think of Noel Gallagher's terrible songwriting?' but I wasn't stepping into their bear trap. The silly boys from Kasabian tried to start something with Franz but, like I say, I never wanted to be part of that.
Advertisement
"A lot of it was a reaction against what we didn't want to be, which was a band like The Libertines with their exaggerated Englishness. That was their thing and their identity, but it wasn't ours. There was definitely a suspicion about anyone and anything from London. When A&R guys started coming up to Glasgow to see us, we would treat them with such contempt. 
"They'd offer to buy us drinks and, even though we had no money, we'd say, 'I'll buy you a pint, pal!' It was kind of absurd, but crucial to Glasgow and its identity."
Hits To The Head's release is being accompanied by a lengthy tour, which won't now be stopping off in St. Peterburg and Moscow in July for depressingly obvious reasons.
"Fucking hell, Putin's really going for it, isn't he?" Alex grimaces. "It's horrible because we've played in both Odessa and Kiev in recent years. They're amazing cities and I know people over there who must now be so frightened and concerned for themselves and their loved ones. For Russians as well – the ones I've met when we've been there don't want to go to war. I do think Putin is criminally insane."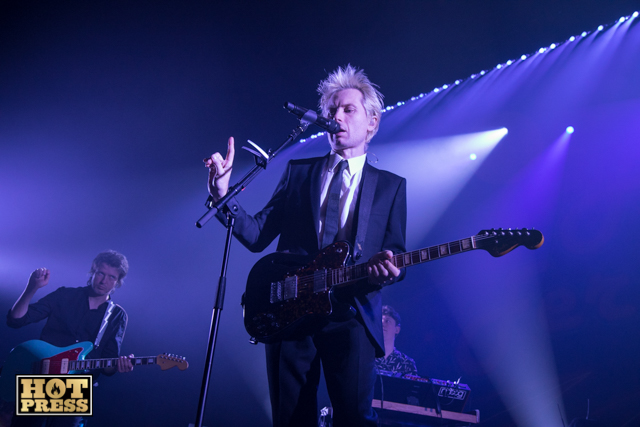 Unfortunately, Russia is not the only country that's succumbed to the ugliest form of nationalism.
"You've got it in Turkey with Erdogan, in Hungary with Orban. Bosnia and Herzegovina is going through a really difficult time again – you could see the Balkans and the rest of Eastern Europe imploding. We played recently in Sarajevo – I stood on the corner where our namesake Archduke was assassinated in 1914, trying to take it all in – and what an amazing city it is too. You live your life presuming that sort of shit belongs in the history books and that we won't see it again, but it's happening right in front of our eyes.
Advertisement
"Even in India – I was there a couple of years ago and, my god, that place is shocking. The Hindu supremacism is bizarre. Sadly, it's across the entire planet."
Finally, may I congratulate Alex on his penning of one of the greatest indie pop lines of all time, to wit: "So I'm on BBC 2 now, telling Terry Wogan how I made it."
"'Thanks," he says before explaining, "'Dark Of The Matinée' was written a year before the band started, and was this absurd schoolboy fantasy of being on a talk show and the host laughing at all your anecdotes.
"In fact, most of my life has been an absurd schoolboy fantasy, which I've no intention of giving up on yet."
• Franz Ferdinand: Hits To The Head is out now on Domino.