The album, out in September, features flagship singles 'Electro~Wave' and 'Le Soleil'
Hot Press are delighted to reveal that the new HamsandwicH album, Magnify, will be released on September 30 on the band's own Route 109 label.
"We commissioned Derick Smith to come up with a painting for our album cover due to his close ties with the band and our overall love of his work," HamsandwicH's Brian Darcy says. "His art is extremely vibrant filled with colour and unique character. All of his pieces can tell an abstract story which was a perfect fit for us.
"We had a few names for the album but once we saw Derick's final piece it was easy to pick Magnify. It connects a lot of the themes throughout the album.
"Overall the record is an examination of the relationships we have with one another, being okay with the choices we've made and the choices made by others too."
Featuring flagship singles 'Electro~Wave' and 'Le Soleil', Magnify is the follow-up to 2015's Stories From The Surface collection, which debuted at No.1 here.
Advertisement
The new album is produced by Michael Heffernan, mixed by Vampire Weekend, The Strokes, Glasvegas and Yeah Yeah Yeahs man Justin Gerrish and mastered by Emily Lazar and Chris Allgood who have Beck, Haim and Vampire Weekend on their collective CV.
Take a look at the striking album cover art below: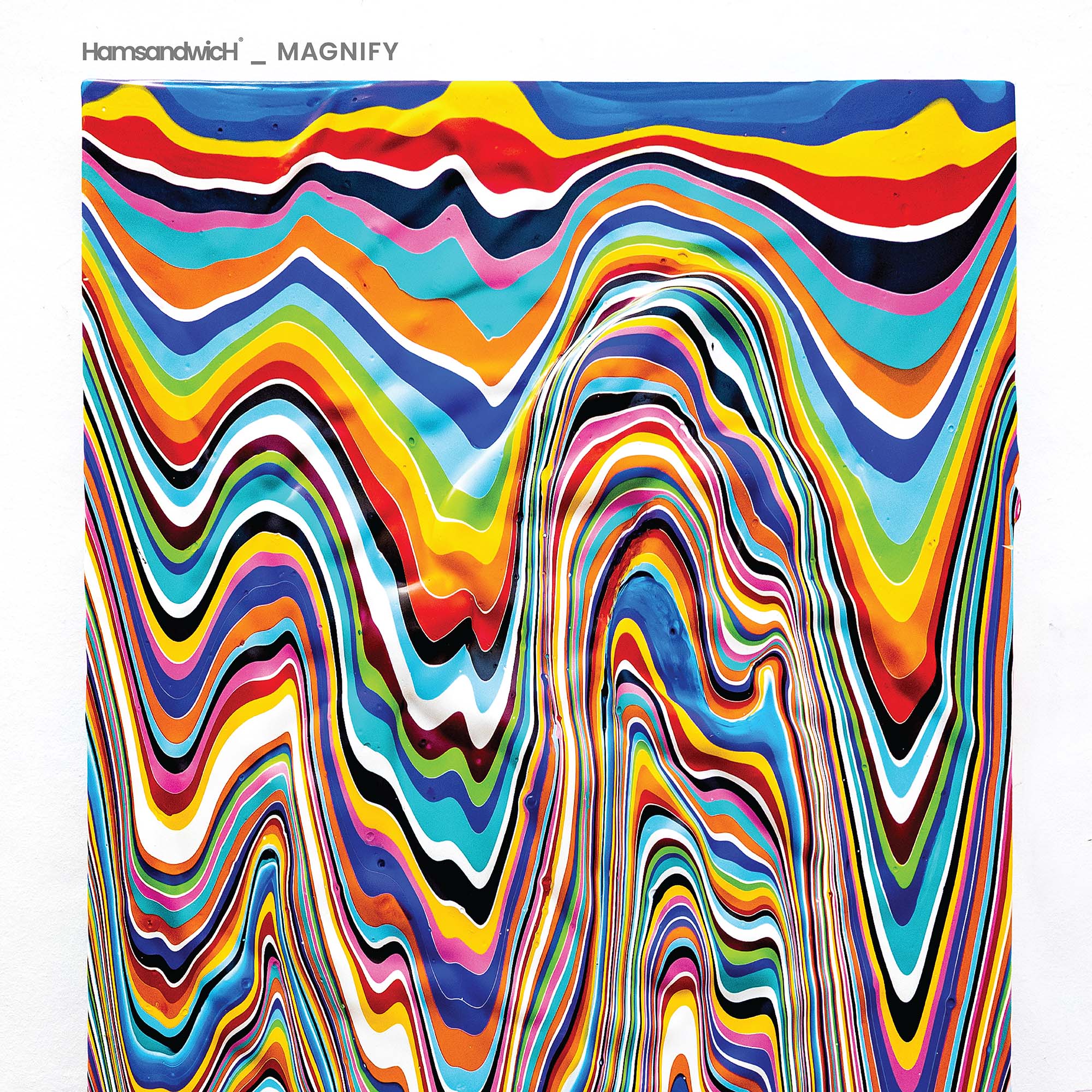 Magnify is out on September 30, via Route 109
RELATED