Electric Picnic - Do The Site Thing: "If you spot E.T. getting crazy to some Aphex Twin, your eyes aren't deceiving you"
As ever, there's more - a lot more - to EP than just the music. We look at some of the adventure and fun on offer around the festival (N.B. bring your swimming togs).
The Electric Picnic experience has always been about more than just the music. Indeed, exploring the site fully – and properly! – can lead to all manner of unexpected adventure, with a wonderfully diverse array of entertainment and activities on offer – including art, comedy, crafts, swimming, late night raves and much more! This year, a dedicated Theatre area makes its bow, adding another layer of excitement – and culture – to the EP action.
Here, we take a look at some of the top destinations to check out around the site. One bit of advice, no matter what your gender identification: leave those high heels at home!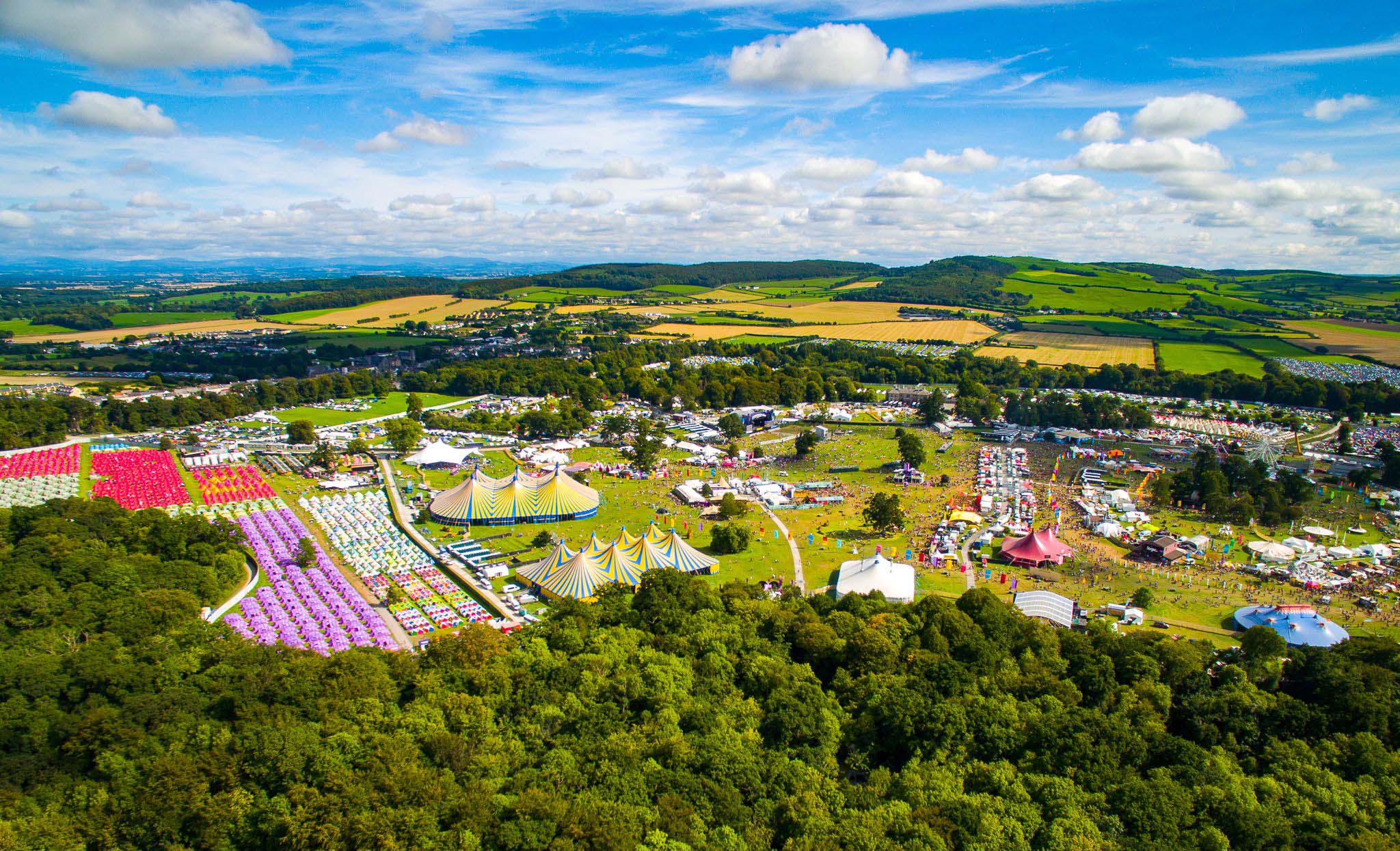 THEATRE
Whether you're a balletomane or looking for a belly laugh, you're in for a treat as Theatre takes to its own EP stage this year. Among the star attractions is the "90-minute rampage of glitter, bops, death drops and drag stars" that is Xnthony's Big Gay Ball.
Advertisement
Fresh from a sell-out run at the Abbey Theatre, you'll also be able to catch the Belfast Ensemble's Abomination: A DUP Opera, which centres around the scandalous radio interview given by Northern Irish politician Iris Robinson and the 'poofs' and 'perverts' comments made by some of her party colleagues.
The Rolling Stones provide the musical backdrop to Rooster, a rousing contemporary piece from Ballet Ireland. Meanwhile, nerds and noops will be able to catch the live version of the super-popular Dungeons And Naggins podcast, while Ronan Carey, Stephen Colfer, Hannah Mamalis, Gavin Drea and the rest of the Dream Gun: Film Reads crew will be taking comedic liberties with some of your favourite blockbusters.
THE LAKE
Described as "the perfect way for Olympic swimmers or the doggy-paddlers to see a whole new side to the festival", The Lake is a place to relax, chill out (literally, if you're in the water!) and do something fundamentally physical. And, better still, healthy!
Located in the idyllic surroundings of the Stradbally Hall estate, and surrounded by a copse of ancient oak and ash trees, The Lake really is a beautiful place to have a dip. Picnic lifeguards will be on duty to ensure everyone's safety. And there will be changing rooms to get ready in, if that's your preference. So pack your togs, gird your loins – and get swimming!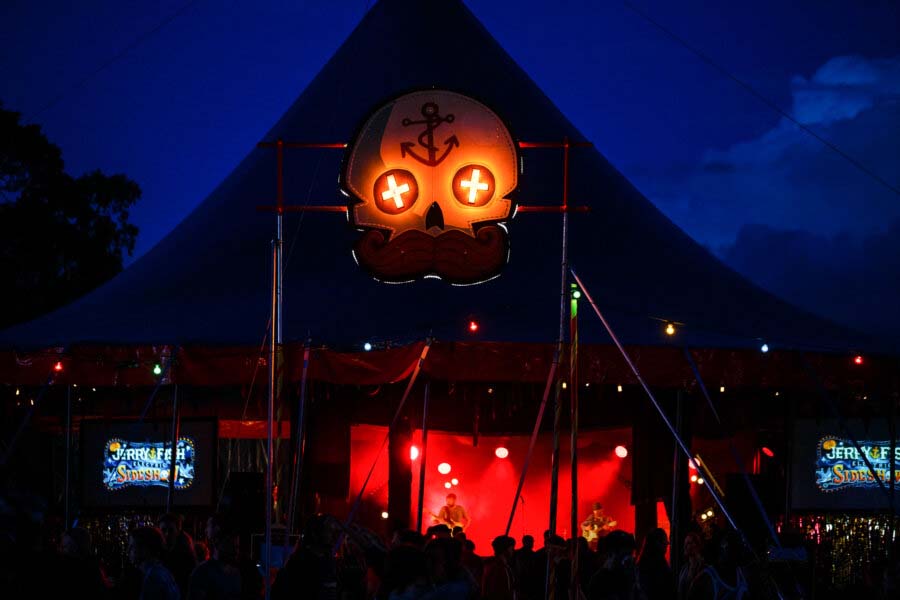 FOOD
Advertisement
From pukka pies to the tastiest of tacos, you won't want for quality eats at the Picnic. Making its triumphant return to Stradbally is Kinara Kitchen, the Pakistani and Eastern fare specialists who were voted Best Food Stall at the festival for five years running – and deservedly so! Trust us: they run a great show!
There's good news for Thai fans as well with the Wok 'N' Roll crew stir-frying up a storm throughout the weekend. Also to be found in the new-look MindField is the Theatre of Food, which will feature a selection of Ireland's top food producers, chefs, and food and wine and writers in a range of cookery demonstrations, panel discussions, tastings, its famous charity brunch and lots more.
24-HOUR ARTY PEOPLE
From eye-catching sculptures to immersive interactive pieces, the Electric Picnic Art Trail will provide a veritable feast for the senses.
Also making an exhibition of themselves at Stradbally will be students from Dún Laoghaire's renowned Institute of Art, Design + Technology; the five Place of the Picnic Art (POPA) artists-in-residence, who are responsible for the large scale murals dotted around the site; and the ArtLot posse who'll be supplying graffiti, spoken word, bongo drummers and other pop-up performances over an action-packed three days.
SALTY DOG & GREENCRAFTS
We have to start by asking one question: arrrrgh you experienced? Marooned pirate ship the Salty Dog is the destination to hit if you're in the mood for one of EP's rowdiest musical parties. Alternatively, if you're a bit too flayed after singing along to the Pixies' 'Bone Machine', there's a perfect opportunity to unwind in nearby Greencrafts, where you can craft your own flower crowns, pottery and jewellery.
Advertisement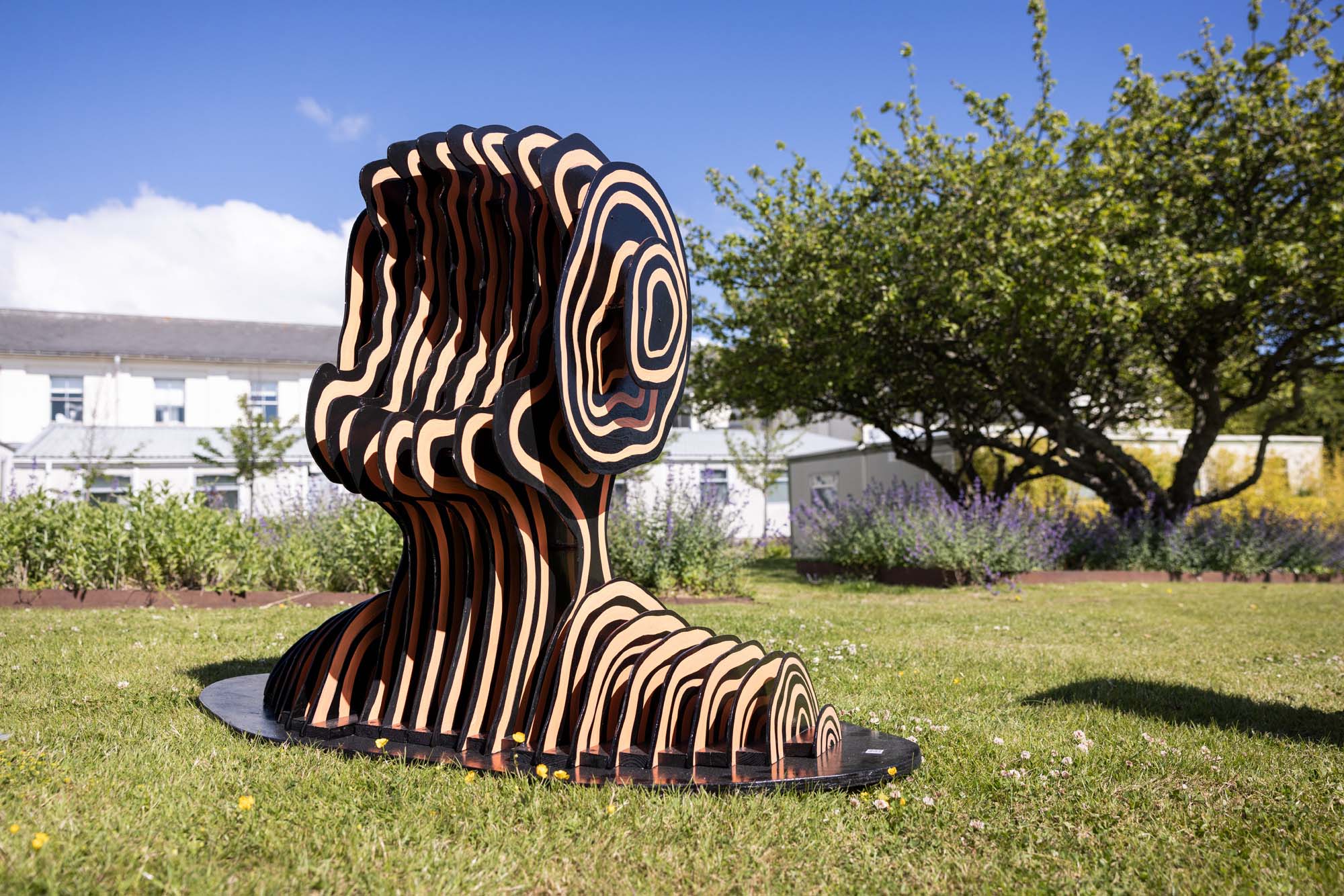 TRAILER PARK & MORE
Billed as "a haven of hilarious caravans, utilitarian mobile homes that have undergone surgery, vans re-functioned and campers converted", Trailer Park's live music line-up includes such homegrown delights as JyellowL, Interskalactic, Post Punk Rodge, Cooks But We're Chefs, Onion Boys, The 45s, Attention Bebe and The Deadlians.
You can look forward to being brought back to the good auld days of Irish sex education by the Nun Of That crew; donning old shawls and paddy caps for a session in The Snug; taking a wonky spaceflight on the Rocket; raving the night away in the Ibiza-themed Caravan Mambo; buckleppin' in the Ceili Kitchen; participating in the crazy nine-hole EP Open 2022 golf tournament; and keeping it surreal with the Vaniel (ouch!) O'Donnell Experience.
HAZELWOOD, ANACHRONICA & GLOBAL GREEN
If you're looking for tranquil vibes look no further than the Hazelwood, set in a secluded woodland haven amongst a circle of traditional horse-drawn caravans, centred around a crackling campfire, adorned with a beautiful array of visual art – and with Irish as the language of choice; meanwhile, Anachronica is a popular spot for late-night grooving with Tommy Holohan, Yasmin Gardezi and Nancy among those supplying the tunes; and Global Green is a pop-up eco village filled with merriment, inspiration and action.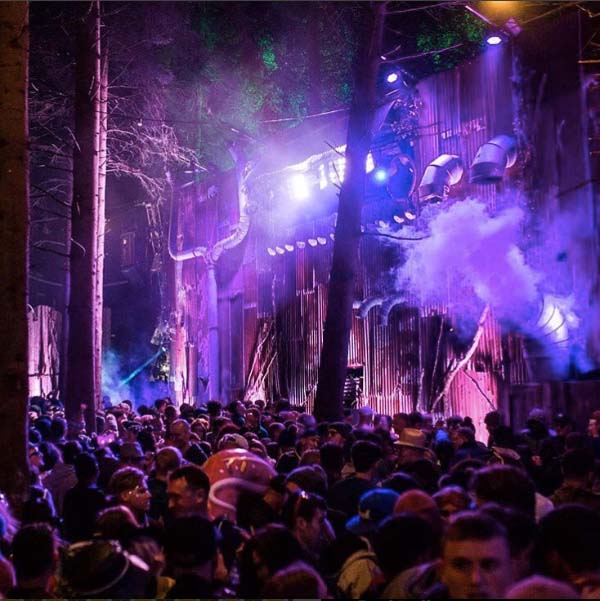 Advertisement
BERLINHAUS, TRANSMISSION & CASA BACARDI
You'll have to get into Jack Bauer/Ethan Hunt mode to find Berlinhaus, an underground techno bunker whose secret location presents ravers with a 24/Mission Impossible-type challenge. If you're not back by 4 o'clock, have them call the President etc. Also on the rhythmic front, if you happen to spot E.T. getting crazy to some Aphex Twin, your eyes aren't deceiving you - he's just been attracted by the "interplanetary rave beats" at Transmission.
Let's hope he has enough credit to phone home from Laois! There's more leg and other bodily parts shaking to be done in Casa Bacardi, where Shee, Boots & Kats, LF System, DJ Reece, Riff Shio, Ricky Chong, DJ Karen, Marcus O'Laoire and Al Gibbs will be on the 1s and 2s.
BEST OF THE REST!
Other areas well worth checking out include the Jerry Fish Electric Sideshow & Fishtown where there's carnival fun and brilliant music, and Trenchtown, where you can explore the sounds and tastes of the Caribbean. Among those lighting up the latter are 2fm's DJ Max, Sim Simma, Worries Outernational, Cian Finn, The Light Runners, The Skatuesques and DJ Stevie G vs. Rea Brizy.
Read more in our brand new Electric Picnic issue.
Advertisement
RELATED
Lifestyle & Sports
03 Feb 23