Eímear Noone to lead National Symphony Orchestra and eight other performers in International Women's Day performance
Led by award-winning composer Eímear Noone, the National Symphony Orchestra and eight other artists will perform the new impact show Daughters of the Pirate Queen: The Spirit of Grace O'Malley
On Wednesday, March 8th, in honour of International Women's Day, the National Symphony Orchestra and eight other Irish female performers will perform at the National Concert Hall.
Award-winning Irish composer and conductor Eímear Noone is not only the show's creator, but will conduct the orchestra through Daughters of the Pirate Queen: The Spirit of Grace O'Malley.
The event is being held in association with Polyarts, a management agency for musical and visual arts.
"What Grace O'Malley achieved in her lifetime has been a constant inspiration to me and getting deeply into her life with some of my favourite Irish women artists has proven that her fierce spirit lives in us all, and this music has her indomitable energy running through it."
Of the show, Noone says that "it is not limited by genre or label as neither was she."
Advertisement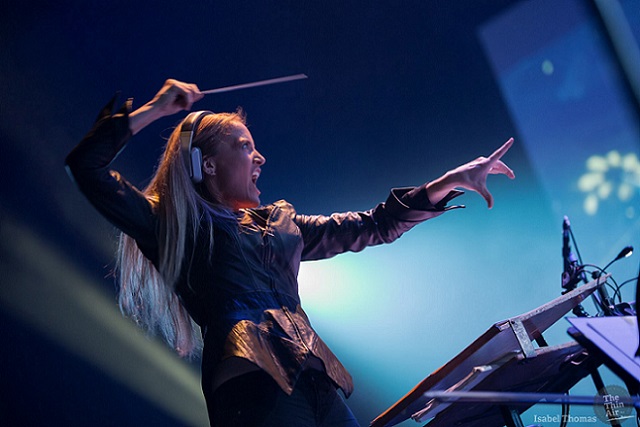 International Women's Day is part of a powerful campaign to celebrate strong female figures in history and encourage gender equality. The Irish Pirate Queen Grace O'Malley, whom the impact show's program is named after, certainly fits the bill.
Noone says she finds it important to memorialise strong Irish women so that future generations can "harness their passions and take ownership of their heritage."
"Daughter, lover, mother, leader – Grace O'Malley was all of these things and so much more; not a myth, but a flesh-and-blood Irish woman. The fierce heart of the pirate queen resides in us all. Therefore, we are all her daughters'."
Also performing are singer-songwriter Wallis Byrd, Nina Hynes, Celine Byrne, Emma Langford, trumpeter Helen Doyle, singer-songwriter Dawny Kenn, and lighting designer and artist Phillipp Geist. Claire Garvey is the show's costume designer.
The general manager of the National Symphony Orchestra and Choirs, Anthony Long, expressed excitement for the performance.
"I am very pleased that our second annual International Women's Day Concert will be a collaboration with Eímear Noone and a very exciting ensemble of special guests. Eímear is a unique talent in the field of conducting and composition."
Advertisement
"This project epitomises the celebration of women and we believe that it will be an incredible show that will be repeated the world over. I would like to thank Eímear, Craig Stuart Garfinkle and the team at Polyarts for helping bring this project to fruition."
Tickets are on sale now, starting at €20 here: