BuskAid to return with hybrid approach for 2021 – with an online & physical campaign in aid of Tinteán Housing Association
The annual busking festival returns to Waterford as a scaled down event this year, with the public encouraged to get involved and donate online.
Waterford's BuskAid is set to return for its sixth year on December 22, with a new hybrid approach. Although the 'Big Busk' will not be able to take place this year, due to public health considerations, busking will nonetheless continue throughout the city on the day, as volunteers raise funds for Tinteán Housing Association.
As well as accepting cash donations on the day, the BuskAid team are encouraging people to donate online, via their iDonate page.
Due to the pandemic, the entirety of BuskAid 2020 was held online – with a remarkable €7,000 raised for Tinteán, who provide accommodation with support to women and families experiencing homelessness in Waterford City and County.
The online element remains crucial once again this year. The hugely successful #BuskFromYourBedroom and #5KForBuskAid challenges will return, while video content from Waterford's top musical acts will appear on BuskAid's social media throughout the month.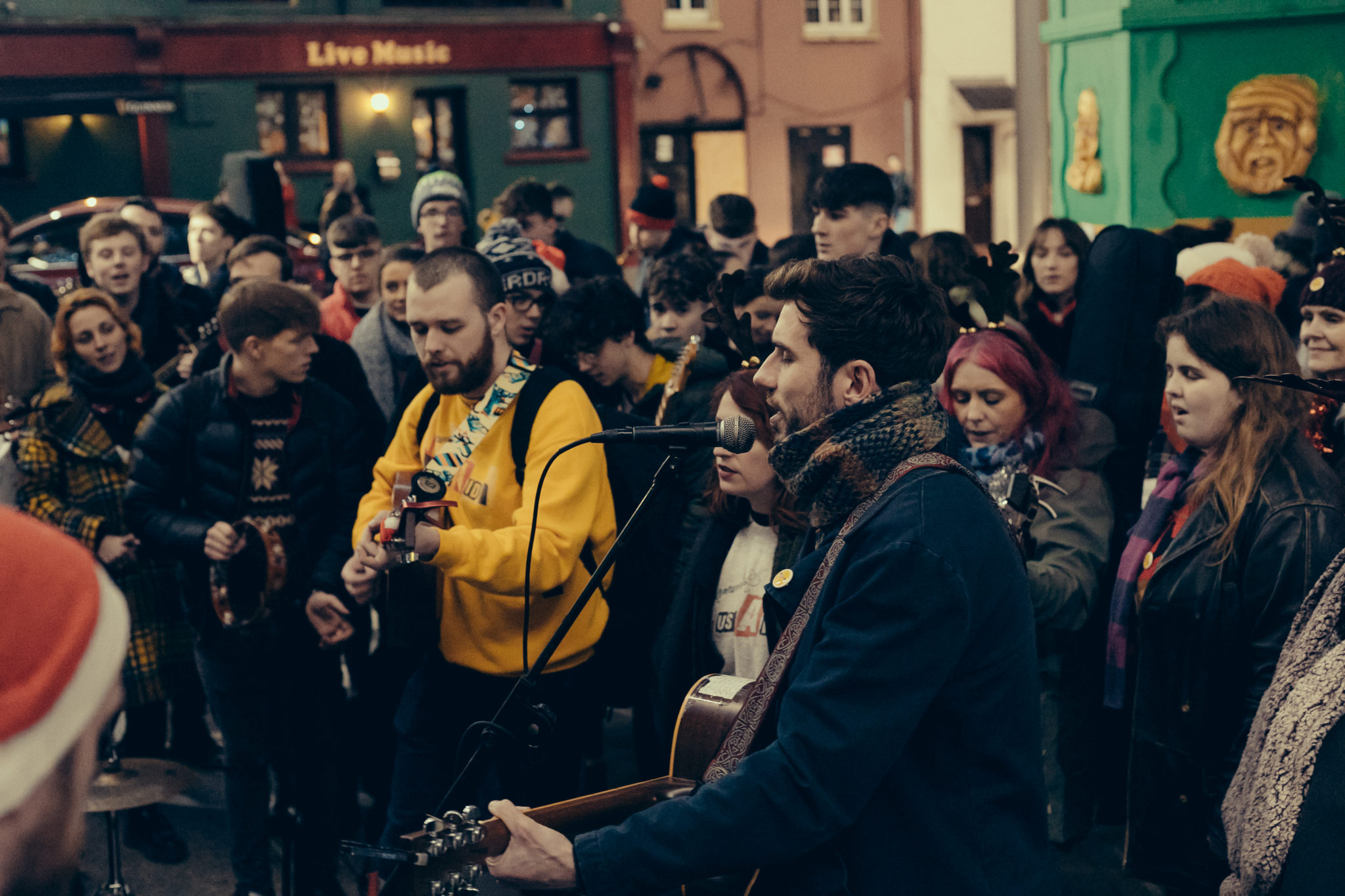 "Having a strong social media presence will only be successful if we continue to get the same support we have always done from the people of Waterford," comments BuskAid's founder, Tadhg Williams. "It amazes me every year how much people get behind BuskAid. We couldn't have done it last year without the help of all the musicians, artists, videographers and tech wizards that helped us with, what I thought, was an incredibly impressive online campaign."
Advertisement
"We hoped that this year we could return to normal but with the current public health situation that's not possible quite yet," adds co-founder Anna Jordan. "Although it's brilliant to be getting back out onto the streets again in some way, we're getting some of that magic back. But we need people to keep supporting us online as well as on the streets on the 22nd if we're going to raise as much money as possible for Tinteán."
Co-founder Derek Flynn also encourages people to "run their own fundraisers for BuskAid this year."
"That schools might run a Christmas jumper day, or community groups might organise a little bit of carolling," he resumes. "We need to maximise our fundraising avenues as much as possible if BuskAid is going to continue being as successful as it has been over the past five years!"
Anyone who is interested in busking or volunteering as part of BuskAid can get involved here.
RELATED