Missouri musician Angel Olsen will conclude her UK & Ireland tour at Dublin's Vicar Street on October 24th, 2022.
Angel Olsen announces her new album, Big Time, out June 3rd on Jagjaguwar, and released the video for lead single 'All The Good Times'.
The St. Louis native will play Vicar Street, Dublin on October 24th. Big Time was "forged in a whiplash; the rare, fertile moments when both fresh grief and fresh love occur, when mourning and limerence heighten, complicate and explain each other", a press release reads.
Loss has long been a subject of Angel Olsen's songs. If that bursting-at-the-seams, running downhill energy has come to seem intractable to her work, Big Time proves Olsen is now writing from a more rooted place of clarity. The tracks are about finding freedom and joy in the privations as they come.
The album is also about the expansive power of new love, written during the time Olsen was coming out as queer, and having her first experience of queer heartbreak.
'All the Good Time', a twangy banger with nods to JJ Cale, starts the album on a triumphant and bright note. The song's video, starring Olsen and her partner, was directed by Kimberly Stuckwisch, who worked on last year's 'Like I Used To' video.
Advertisement
Stuckwisch comments, "Angel's story is a gift. It allowed me to visually explore the universal themes of love, loss, and most importantly what holds us back from realizing our true selves."
Check out the powerful video for 'All The Good Times' below:
During Olsen's process of coming to terms with her queerness and confronting the traumas that had been keeping her from fully accepting herself, she felt it was time to come out to her parents, a hurdle she'd been avoiding for some time.
"Some experiences just make you feel as though you're five years old, no matter how wise or adult you think you are," she writes of that time. After that tearful but relieving conversation, she celebrated with her partner, their friends, oysters, and wine. "Finally, at the ripe age of 34, I was free to be me."
Three days later, her father died; his funeral became the occasion for Olsen to introduce her partner to her family. Only two weeks later Olsen got the call that her mother was in the ER. Hospice came soon after, and a second funeral came quickly on the heels of the first. Another trip back to St. Louis, another grief to face, another deepening and intensification of this still-new love.
Three weeks after her mother's funeral she was in the studio, recording this incredibly wise and tender new album, Big Time.
Advertisement
Playful bits of Tammy Wynette and Kitty Wells appear on Big Time, as do the complex orchestrations of her genre-bending 2019 record, All Mirrors. Big Time was recorded and mixed with co-producer Jonathan Wilson at his Fivestar Studios in Topanga, California. Drew Erickson played piano, organ, and handled string arrangements, and Olsen's longtime bandmate, Emily Elhaj, played bass throughout.
Pre-order Big Time here.
Revisit our 2020 chat with Angel Olsen here.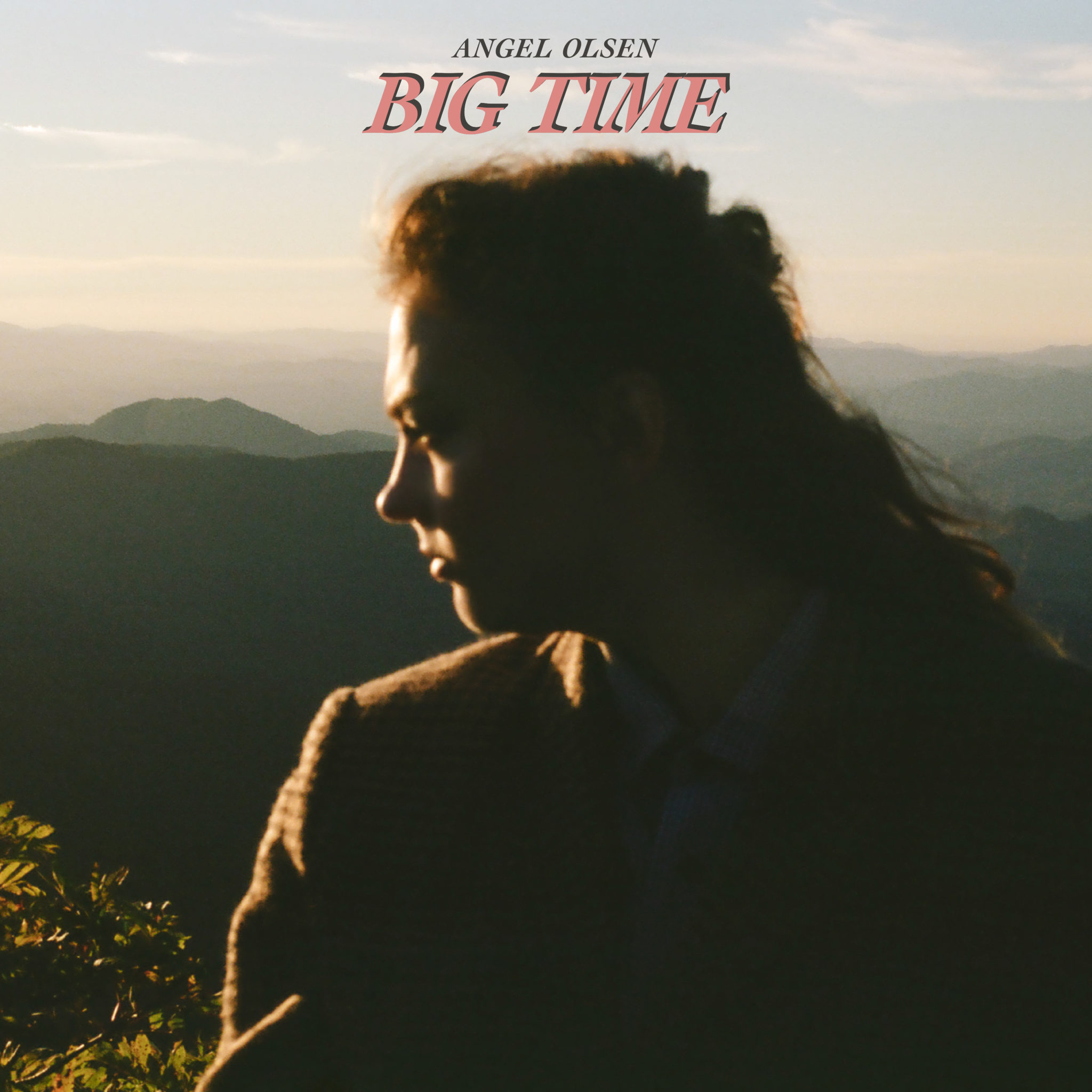 Tracklist:
1. All The Good Times
2. Big Time
3. Dream Thing
4. Ghost On
5. All The Flowers
6. Right Now
7. This Is How It Works
8. Go Home
9. Through The Fires
10. Chasing The Sun