Revisit their work below.
From 1980 till their demise in 1986, Virgin Prunes released five albums, and now for the first time ever, all albums are available to stream.
The subversive beauty of the Virgin Prunes captured the imagination of a generation during a decade of extraordinary creative activity from 1977 to 1986.
The nostalgic band emerged from a closely-knit group of young Dublin musicians called 'Lypton Village', some of whom formed U2.
They all shared a vehemently anti-patriarchal, anti-establishment spirit and their different religious backgrounds strengthened their mutual interests.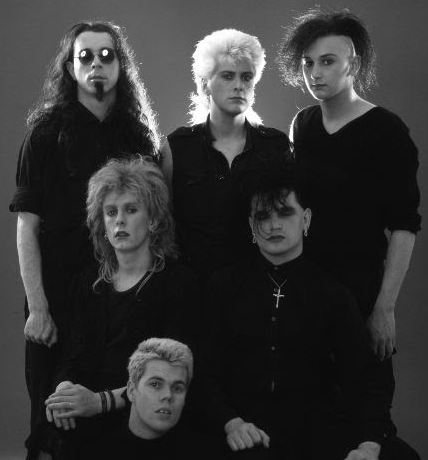 The iconic band brought elements of glam rock, gothic melancholia, industrial music, and avant-garde art performance into their post-punk and new wave sound.
Advertisement
They also explored Irish folk music, Irish literature, fairytales, and more, adding an extra spoonful of uniqueness to their work.
All five of their albums, A New Form of Beauty, If I Die, I Die, Heresie, Over The Rainbow (A Compilation Of Rarities), and The Moon Looked Down And Laughed, are now all available to stream on Spotify and various other platforms.
Check them out below.