The 1000th issue of Hot Press - which has five covers, to mark the five decades that we've been on the road - is out now!
For our 1000th issue, we decided to do something special. As 2019 draws to a close, we wanted our 1000th issue to look back on five decades of music and culture, and maybe even to talk a little bit about the part that Hot Press has played in documenting their developments.
Cover #1: Rory Gallagher
For our '70s cover, it could be no one else but Rory Gallagher. Widely considered to be the greatest Irish guitarist of all time, Rory graced the first ever Hot Press cover all the way back in 1977. Inside the issue, The Edge of U2 recalls the moment when, as a 25 year-old David Evans, he made his first ever festival pilgrimage to Macroom to see Rory in action.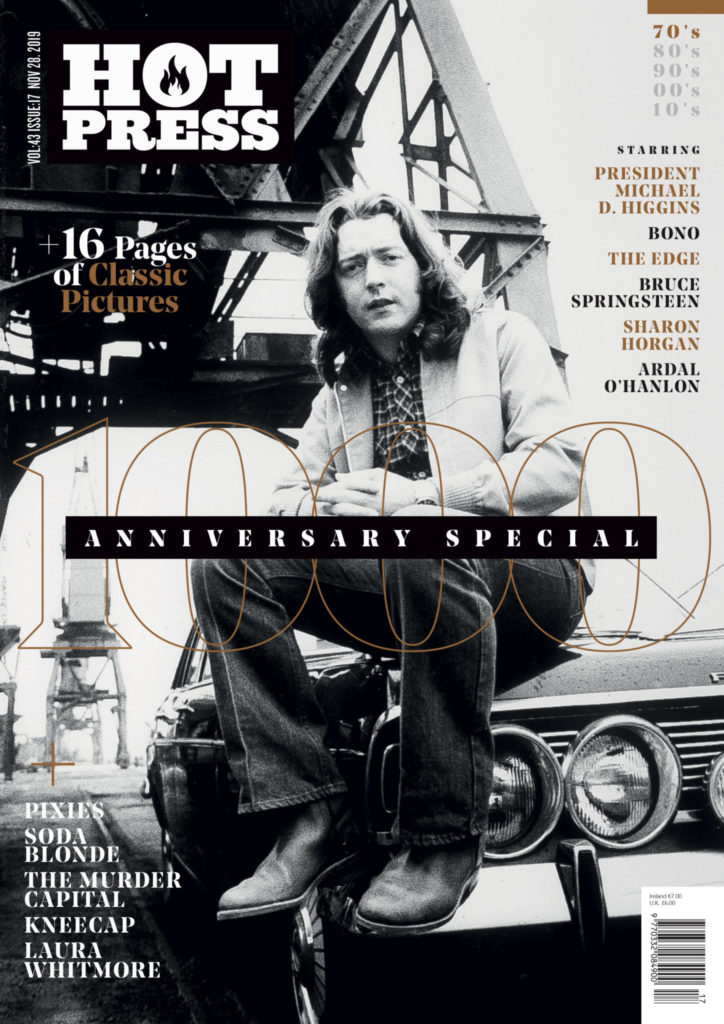 Cover #2: U2
Advertisement
For our '80s cover, we feature the Irish band who went from being successful rockers to the world's biggest act in the space of ten, era-defining years. U2 were always hugely important to Hot Press, going right back to their early days, when they got their first coverage in the magazine, in an article written by the legendary Hot Press journalist, Bill Graham. As they continued their ascent, the bond with Hot Press has remained strong. Now, in our 1,000th issue, in addition to The Edge, Bono pens an exclusive article. And powerful stuff it is too.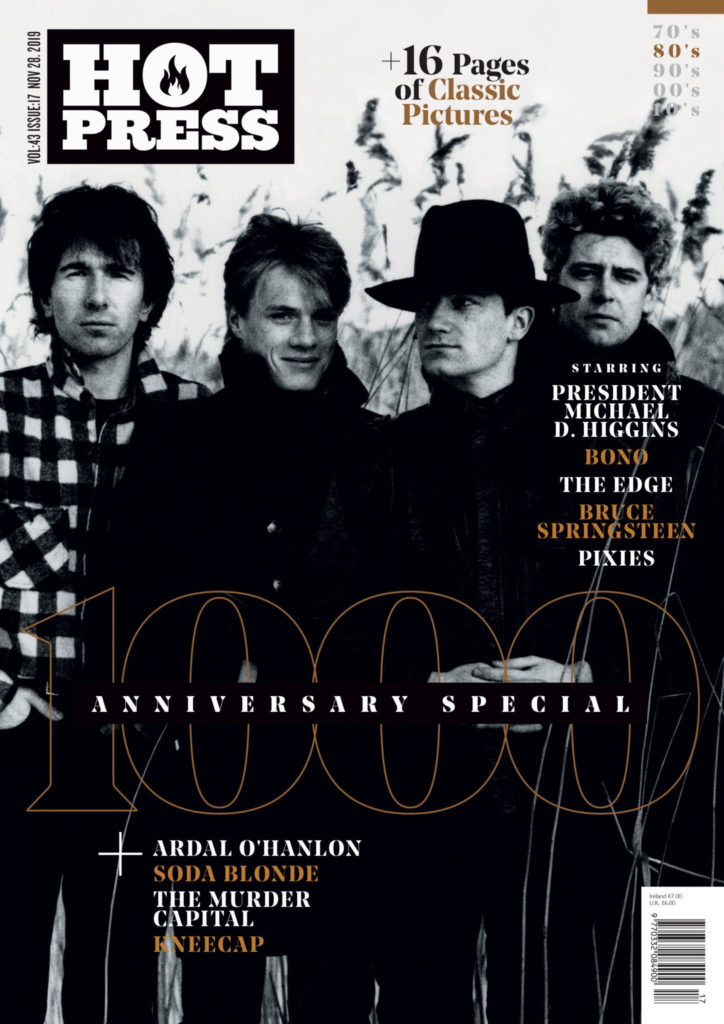 Cover #3: Madonna
For our '90s cover, we feature the biggest pop artist of her generation, and possibly the most influential female performer of all time. Madonna has spent her career embodying much of what Hot Press is all about - she's pushed the boundaries of pop music, reinvented her music and image time and again, and her progressive outlook on issues like sex and gender have drawn controversy from more conservative bases (not that that's ever stopped her from doing what she wants...)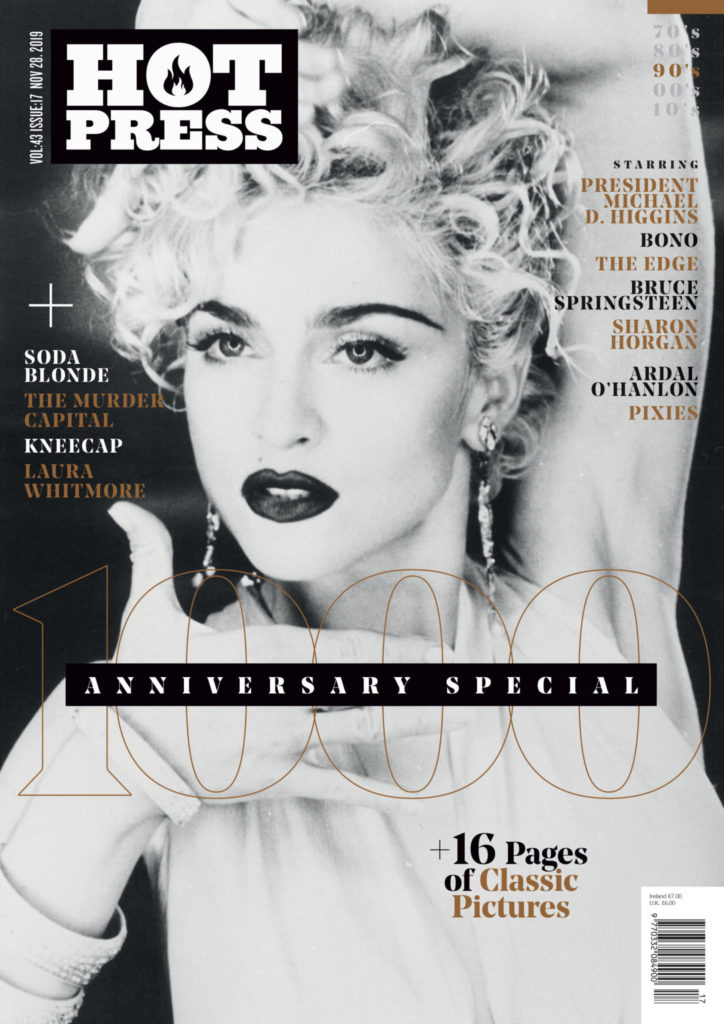 Cover #4: Amy Winehouse
For our '00s cover, we chose another artist whose voice defined a single decade like no other. Amy Winehouse's turbulent personal life - which was often skewed by the tabloid media - put her on the front pages, but it was her inimitable singing for which she will be remembered. Despite passing away at the age of just 27, her second album Back To Black was (and remains) the best-selling album of the 21st Century in the UK.
Advertisement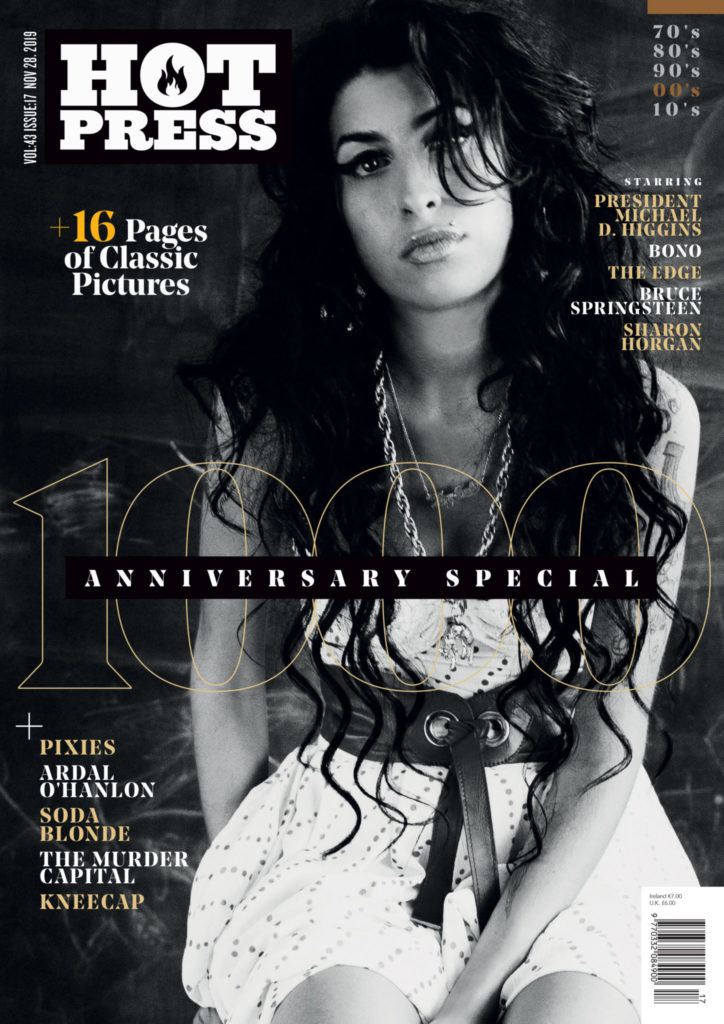 Cover #5: Hozier
And for our final cover on the 1,000th Issue of Hot Press...an artist who has managed to navigate the capricious digital age, the fractious political world, and the battle for fundamental civil rights - and still become the biggest selling Irish artist of the '10s. Hozier's place in Irish music history is indisputable. Having followed his career right from its early days, it was important to doff our caps to him, in a moment like this.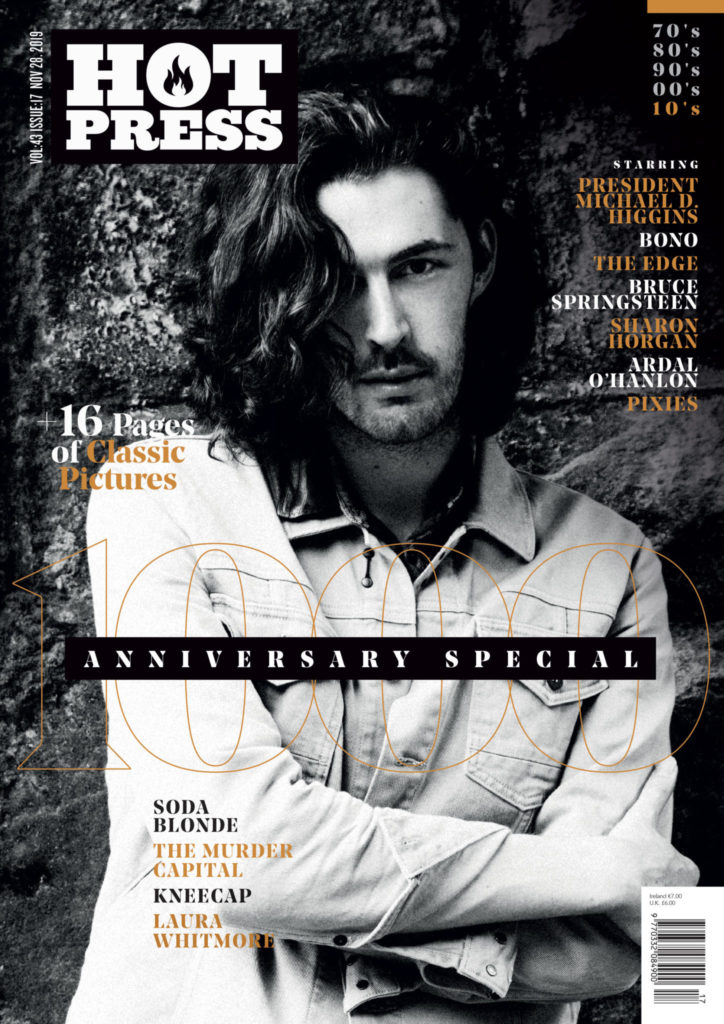 Hot Press: The 1000th Issue
In shops and available online now, Thursday October 17, these are just some of the treats in our 1,000th Issue:
* Having written extensively about the subject during his time as a Hot Press columnist, President Michael D. Higgins is taking the environmental fight to Donald Trump and his fellow climate change deniers and outlining his proposals for a greener planet that works for all.
Advertisement
* Bruce Springsteen and his E Street Band lieutenant Steve Van Zandt reflect on one of the greatest rock 'n' roll adventures of all-time
* From glamming up with Roxy and and collaborating with Bowie on his Berlin trilogy to producing U2 and creating his own ambient masterpieces, Brian Eno has always been firmly placed at the cutting edge. Forget all of that! In a rare interview, he talks about politics, the environment and his need to constantly evolve as an artist.
* From the humblest of go-go dancing rock 'n' roll beginnings, Sharon Horgan has gone on to become one of the world's hottest comedy writing and acting properties. Bong shops, an ex-Virgin Prunes drummer, Mic Christopher, giant turds, Rob Delaney, Dolores O'Riordan and Tina Fey all feature as she takes us on a journey from Hackney to Hollywood.
* As he assumes the mantel of the world's most talked about actor, Joaquin Phoenix delves into the darkly disturbing world of Joker.
* A slightly different sort of joker, Ardal O'Hanlon, on the enduring genius of Father Ted, social media outrage, Chris Morris, the downfall of Louis CK and getting back to his stand-up roots.
* SOAK, JyellowL, Loah, Fangclub, Faye O'Rourke and Kneecap are among the young guns picking their favourite albums of the Hot Press era.
Plus, Bono, The Edge, Laura Whitmore and more write in what is a landmark issue of the magazine that has been making Ireland safe for rock 'n' roll for 999 issues – and rising! Stay tuned to hotpress.com for details!
Advertisement