Video premiere: Participant releases reworked version of HAVVK track 'Operate'
Dublin singer-songwriter Participant (Stephen Tiernan) has been independently releasing music since late 2014. But this latest project is really special.
Participant has put his stamp on grunge alt-rockers HAVVK's 2019 track 'Operate' - the first song to be released from HAVVK's new project involving collaborations with Irish artists.
Participant (real name Stephen Tiernan) gave an impressive performance at The VETA Sessions, an intimate concert series ran by their record label.
The gig prompted HAVVK to get in touch with Tiernan to ask about their collaboration project and the rest is history.
"Participant's cover of 'Operate' is like he's retelling our lyrics specifically for this strange time of isolation," says Julie Hawk.
"The song is about losing connections with humans (it's literally about not leaving the house!) and feeling pressured to remain productive and to broadcast it on social media. Only this time, it's just one voice and one guitar, cut off from the rest of the world."
Advertisement
Participant has long been a favourite in the Irish music scene with his emotionally direct songwriting style, meticulously wrapped in layered samples and textures.
Originally forming in London in 2015, HAVVK split their time between London, Dublin and Berlin before moving to Dublin full-time last year.
"We have only been based in Ireland since last October but we have admired the scene from afar for years," says HAVVK's Matt Harris.
"So as soon as we landed it made sense to start reaching out to people we'd toured with or been fans of to ask them to collaborate. We had projects lined up anyway but now, even more so with the COVID-19 restrictions, it feels right to be focusing on collaboration and communicating with other artists experiencing changes to their routines and frustrations with getting their own music out to audiences. So we have more in the works."
The three-piece alternative rock band released their debut EP in 2016 ('HAVVK'), followed by 'She Knows' in 2017 and their debut album Cause & Effect in November 2019.
Mixing dynamic, haunting sounds with thrashing punk rock, HAVVK have made their mark on the music world by combining hard-hitting political messages with powerful hooks and ethereal threads.
The group have released pulsating singles like 'Always the Same', 'Birds on a Wire' and 'Shifting Shape', tackling topics such as bodily autonomy, gender expression, mental health and equality
Advertisement
They were also named as one to watch in 2019 by Hot Press and have featured in The Guardian and The Irish Times.
Joining forces
Since 2014, Participant has released two EPs, several singles and a cassette compilation/sample library, establishing himself as a vehicle for polished music production and heartfelt, genuine songwriting.
Participant's music video for 'Operate' shows off the multidisciplinary talent of HAVVK, with frontwoman Julie Hawk drawing all of the illustrations that were later animated to make the video.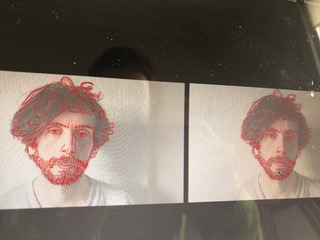 "By the time we had the final mix, we had just gone into lockdown. That entire first week, I was really anxious and not sleeping well at all," Julie said of the video-making process.
"I badly needed a creative outlet to put a few hours into a day. Stop-motion is super time-consuming and meditative, so it felt like a good way to ease my mind and ended up being the perfect way to capture what I was going through. Each scene is a little snapshot from those early isolation days – panic buying, avoiding social contact, feeling cut off from the world, getting way too much screen time," she added.
Advertisement
"For the singing shots, Stephen sent me a selfie video of him singing the chorus, and I spent about a week drawing 200 frames of his face. Then our videographer, James Byrne, edited the piece from Manchester. I'm not an animator so it was a learning curve. But I love that you can actually see the progress and the slight manic quality of the shots coming together. This was my attempt at a new lockdown skill while everyone else was home making sourdoughs."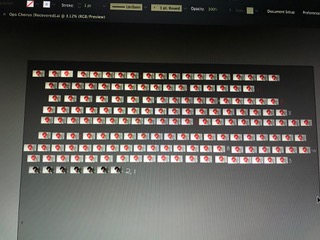 Julie also described the poignant feeling of listening to Tiernan's version of 'Operate'.
"I was really humbled hearing it back in his voice but it also made me very aware of how universal that feeling of disconnection can be, especially now."
"Not having gigs or festivals to look forward to has been really unsettling. It's not just the performance side of it, but more so the sense of community," the artist continues.
"So, it's been really important for me to connect with other artists on creative projects. I needed to create ways to be accountable and to exchange ideas and support with other artists. I don't think I've ever felt more part of a collective before. We've really pooled our energy to redefine what these few months could look like for us."
Check out the full video for Participant's reworking of HAVVK's track 'Operate' below:
Advertisement