WORLD EXCLUSIVE: Bono writes about U2's trip to India ahead of the final gig of The Joshua Tree Tour 2019
In an article specially written for our 1000th issue, Bono – who reviewed Thin Lizzy at the Hammersmith Odeon for Hot Press back in the late '70s! – delivered 1,000 words for the 1,000th issue. The article – a world exclusive – looks forward to U2's first ever show in India on December 15.
Just before Christmas, U2 will play India for the first time. It's one of a series of firsts for us – including Singapore, the Philippines and South Korea. But taking The Joshua Tree Tour to Mumbai – Bombay as it was – will be some kind of pilgrimage to a subcontinent that gave the world four major religions: Hinduism, Buddhism, Sikhism and Jainism.
We don't have that mad sixties mystic India crush, but we're enthralled by the geography and history. A history that confounds the expectations of those outside – who underestimate the sophistication of the world's largest democracy; and those at home – who would stir up old animus that contradicts India's tradition of Ahimsa, its inspirational nonviolence.
Even with those present concerns, it's hard for an anti-poverty campaigner not to stand back in admiration of a country that has brought the most people out of poverty in the shortest time of any democracy.
This was pretty unthinkable forty years ago, the first time our band appeared on the cover of Hot Press. The first time we appeared on the cover of anything.
'U2 Come of Age – A Story of Boys in Control' was the headline, and looking out from the cover are 4 boys whose lives are about to change as radically as my chequerboard pants. In Hugh McGuinness's photo, I look like I'm Jack staring up at the giant, ready to knock his teeth out  – or be eaten. Both were true, as it turns out. We thought we were in control but even with big dreams and big heads, none of us could conceive of the beanstalk we were climbing, a climb fuelled in part by this magazine's faith in us, at a time when we were more attitude than aptitude.
Advertisement
Over four decades, there aren't many places which that fuel hasn't taken us to, but India feels different. We still think of ourselves as students and heading to India there's a lot to learn. Logistics partly explains why a visit has taken us so long, but also a fear that I'd fall in love with the place and return too changed. It happens.
Visiting Africa through Ethiopia in the eighties turned my world upside down (or more accurately, right side up), so I was a little scared to approach the vastness and complexity that is India. Like many children of my era, my introduction was via Rudyard Kipling, and I'd also heard stories of the Raj from my aunt's father who served in the British army. But it was Salman Rushdie's Midnight's Children that persuaded me I had to go. Salman depicted a magically real world, where India's history and its modernity were in both a cement mixer and a cocktail shaker.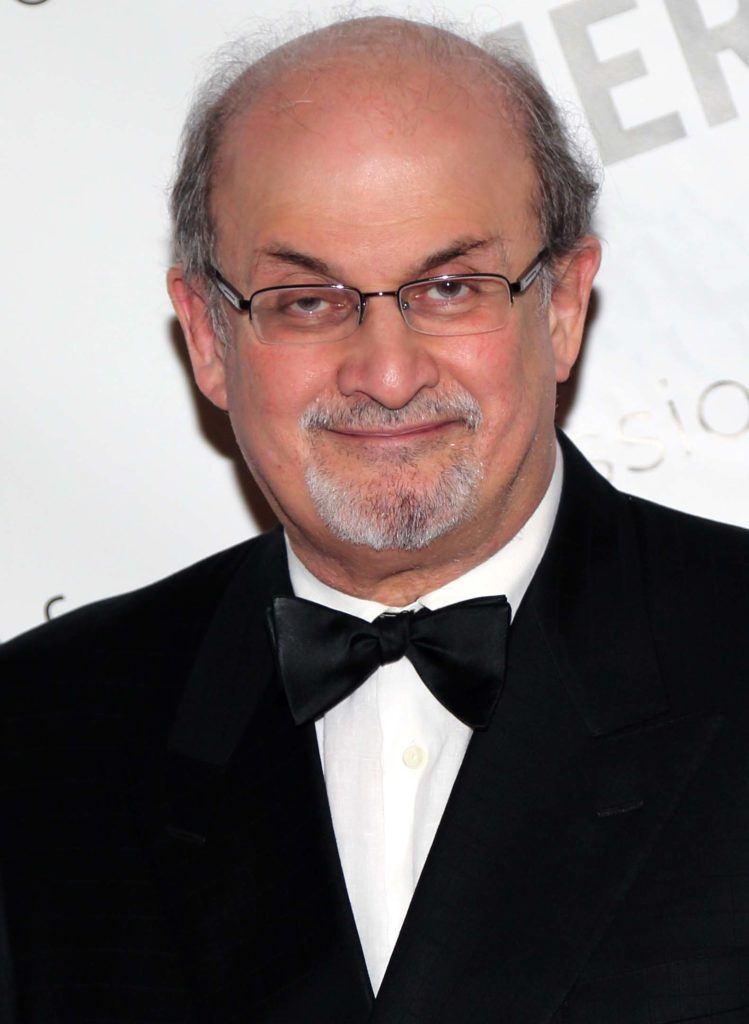 If you're hungry for language, Salman is a banquet: for whimsy and earnest explorations, for wild fictional characters you believe in, or real ones at the bleeding edge of plausible. With over 720 dialects in India, language becomes music when it has so many cadences. I love the music of AR Rahman, composer of the soundtrack of Slumdog Millionaire, and I was grateful for how director Danny Boyle portrayed the dignity and tenacity of people living in that kind of poverty. Often the realities of such lives are buried a second time, first under economic injustice, then under de-humanising clichés.
As the great Arundhati Roy puts it, "Another world is not only possible, she is on her way. On a quiet day, I can hear her breathing."
In Mahatma Gandhi, India gave the world one of its finest souls, a man who used his religion to challenge his religion – and then ours. He said one of the smartest things ever about Christianity. "I like your Christ, I do not like your Christians. Your Christians are so unlike your Christ."
The New Testament was a big influence on Gandhi, particularly as he developed his philosophy of non-violence. A keen student of the Gospels, he particularly liked Tolstoy's reading of them and also Tolstoy's novel Resurrection.  The Sermon on the Mount, he would say, is all you need.
Advertisement
Thus India gave the world a thought more powerful than nuclear energy, more powerful than the British empire, more powerful than power itself. The idea of non-violence as power. Like generations of others, Gandhi's philosophy influenced us as a band, and we saw it play out through leaders like Dr King in the civil rights struggle for black Americans, and then again on this island with the nobility of John Hume. We've also seen what happens when it's not played out.
India and the world needs Gandhi's wisdom more than at any time in the 70 years since his death. Violence is on the rise, and political division wielded like a club by nativist leaders who confuse populism with patriotism. We're no strangers to that in Ireland and we might need reminding of Gandhi's message here at home if, as a result of Brexit, the unthinkable happens and things unravel at the border.
When Gandhi lived in London he studied our Irish independence movement, as did so many proponents of independence in India. And as they established their independence from Britain, India drew from sections of our constitution for theirs, and, coincidentally, settled on the same colours for their flag. For all our differences in size, culture and religion, turns out, we have a lot in common.
Still, I have no idea what to expect on our trip. Maybe no-one's heard of us! The energy and movement and colour of the Bollywood music scene is mesmerizing – and a little intimidating. There are some interesting DJs and mixers I'm curious to check out.
Can four Dubliners with guitars, a drumkit and a beanie match that? We'll do our very best for Ireland. Adam will be there to shake hands and his big four string stick; Larry will be there with his wave; and Edge, I hear, is working on his dance moves. Bollywood here we come.
Advertisement
• U2 finish The Joshua Tree Tour 2019 at DY Patil Stadium, Mumbai, India on Sunday, 15 December, 2019.