"We're careful with our releases because we love making music that has life experience in it": The Altered Hours talk new album Convertible
Cork rockers The Altered Hours on their exhilarating new album 'Convertible', touring with Fontaines D.C., and the state of Irish music.
It's been five years since The Altered Hours' debut album In Heat, Not Sorry landed, and eight years since they dropped Sweet Jelly Roll – released through cult rocker Anton Newcombe's A-Records label.
The Cork-based crew put out their On Your Tongue EP in 2018, but they certainly take their (ahem) sweet time with albums. 
The five-piece are known for their atmospheric live performances – which led to them touring with Fontaines D.C. in 2019 – and laidback approach to the music industry's fame game. As co-lead vocalists Elaine Howley and Cathal MacGabhann pop up on the Zoom screen, it strikes me that their most recent Hot Press interview was in 2016. To say the least, a lot has changed since then. 
"It's been from zero to madness," Cathal acknowledges, smiling. "We've got two tours coming up. The headline tour to support the album kicks off on October 29 in Cyprus Avenue, and we're doing Irish and UK dates throughout November. Prior to that, we're going on tour with Fontaines D.C., starting in Liverpool."
Do The Altered Hours share a similar audience with Fontaines?
Advertisement
"Not in numbers!" Cathal laughs. "Fontaines are laidback people and they stay focused on the simple things. We don't know them extremely well, but we played with them a few times in Limerick. The Altered Hours are in the same realm of post-punk, rock 'n' roll, straight-up guitar music. I'd say there are a lot of the same influences, but we definitely cross over a lot more than other bands, which is probably why we've shared a few bills over the years." 
"We're a little bit older," Elaine adds, "and we've been doing it longer, so sometimes I wonder how it would have worked out if that level of attention was given to us in our early twenties. Not that I've ever set out to be famous – but it seems like fame is something you have to deal with, rather than it being a blessing. You'd need to try hard to keep it about music to keep you grounded."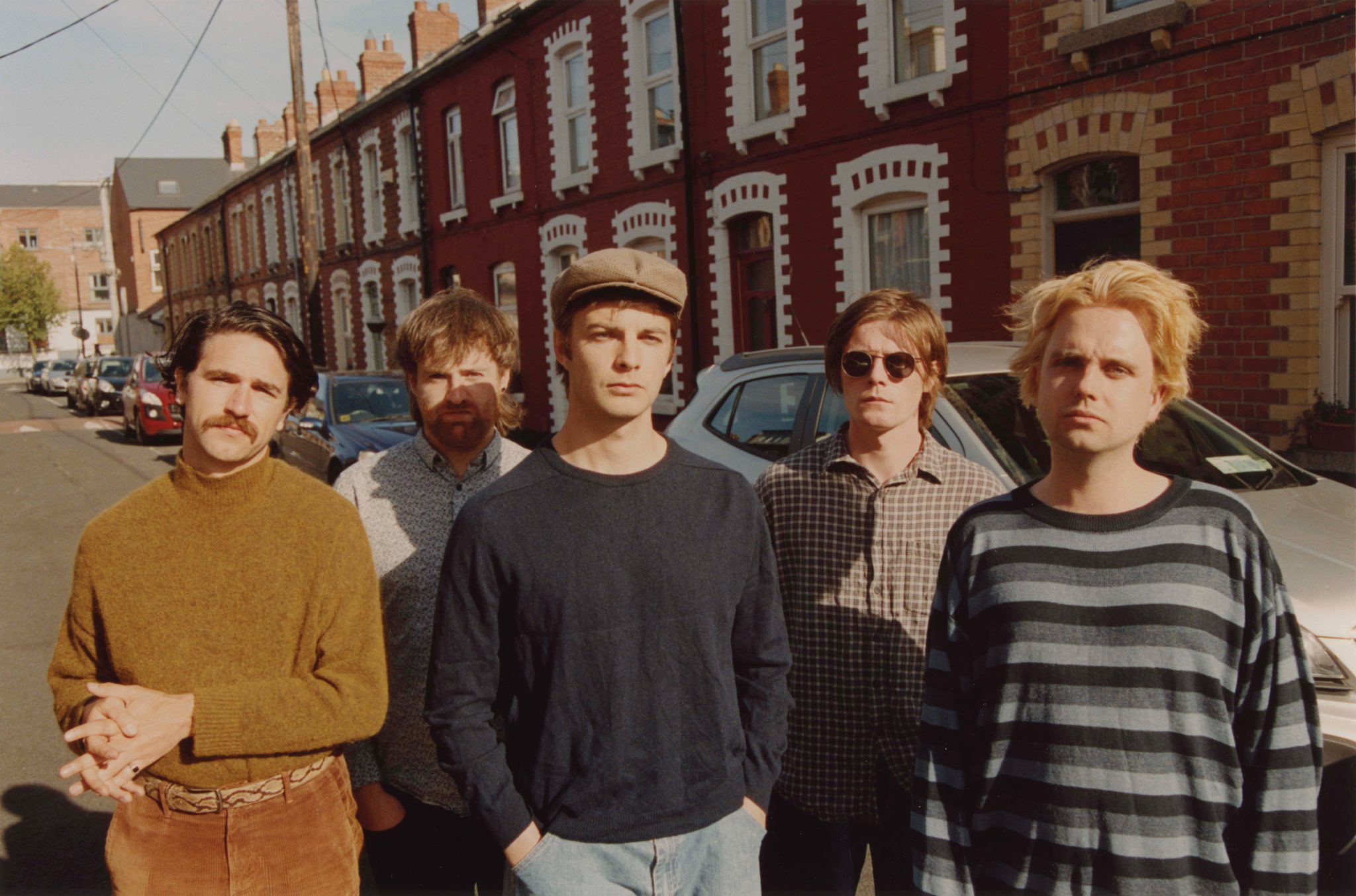 With Kevin Terry, Nora Lewon and Patrick Cullen by Elaine and Cathal's side, the quintet have come a long way. Following 2011's The Downstream EP, the band made a connection with Brian Jonestown Massacre mastermind, the aforementioned Anton Newcombe, at Cork's Pavilion.
Suddenly, The Altered Hours went from recording on SM58 mics to a Berlin studio space. Though there is a marked difference with In Heat, Not Sorry, on Convertible, the same desire for authenticity remains embedded in the lo-fi, industrial soundscapes. 
"In Heat, Not Sorry is a pretty angular, intense, angry album," Cathal admits. "We were full of energy, and felt a need to break out of our teenage years of living at home. I think our debut album was really us rebelling against growing up in a Catholic environment with the church around us. It's very abrasive. But now I think we've dealt with that, and this album is more about our outlook on the world."
"I see the themes of Convertible as revolving around relationships and belief systems," Elaine says. "'All Amnesia' focuses on how there are camps of all different sorts, and the ways people can be moved across those lines. It's about trying to love somebody that's on the other side of a belief system to you. The songs have a lot of different narratives happening at once." 
Advertisement
"We've been quite careful with our releases, because of a love for making music that has a lot of life experience in it," Cathal notes. "We enjoy condensing a lot of material into a small amount of work. We could have taken another route and released a project annually, but it's kind of more interesting to take a larger sample of your life and your writing, because there's more potency in the record when it does come out."
"We made In Heat, Not Sorry abroad in Berlin. It was a very overwhelming space – a very big studio in a historical area," MacGabhann continues, thoughtfully. "We had a producer that we were only just getting to know. You're dealing with a lot of external influences, as well as your relationship with the band and the music itself. With Convertible, we made a conscious effort to take those external factors away and do it ourselves."
Notably, teaser singles 'All Amnesia', 'You Are Wrong' and 'Radiant Wound' showcase different sides to the band.
"Even in our early influences, we always explored a psychedelic understanding of sound," Cathal stresses. "What it does to your mind and how you experience that in a big or small venue. I used to write lyrics in a more abstract way, but there's an extra personal edge to this album.
"I deal with a lot of my writing in the subconscious, which makes it harder to explain, even to myself, but it's about taking what we learned from previous records. Maybe that's why I don't like to release things often, because it takes a while to figure out what stuff lasts in your heart."
"Each song seems like a distinct piece," Elaine grins. "We wanted the LP to be succinct, but we also aimed for it to have a certain lightness and colour."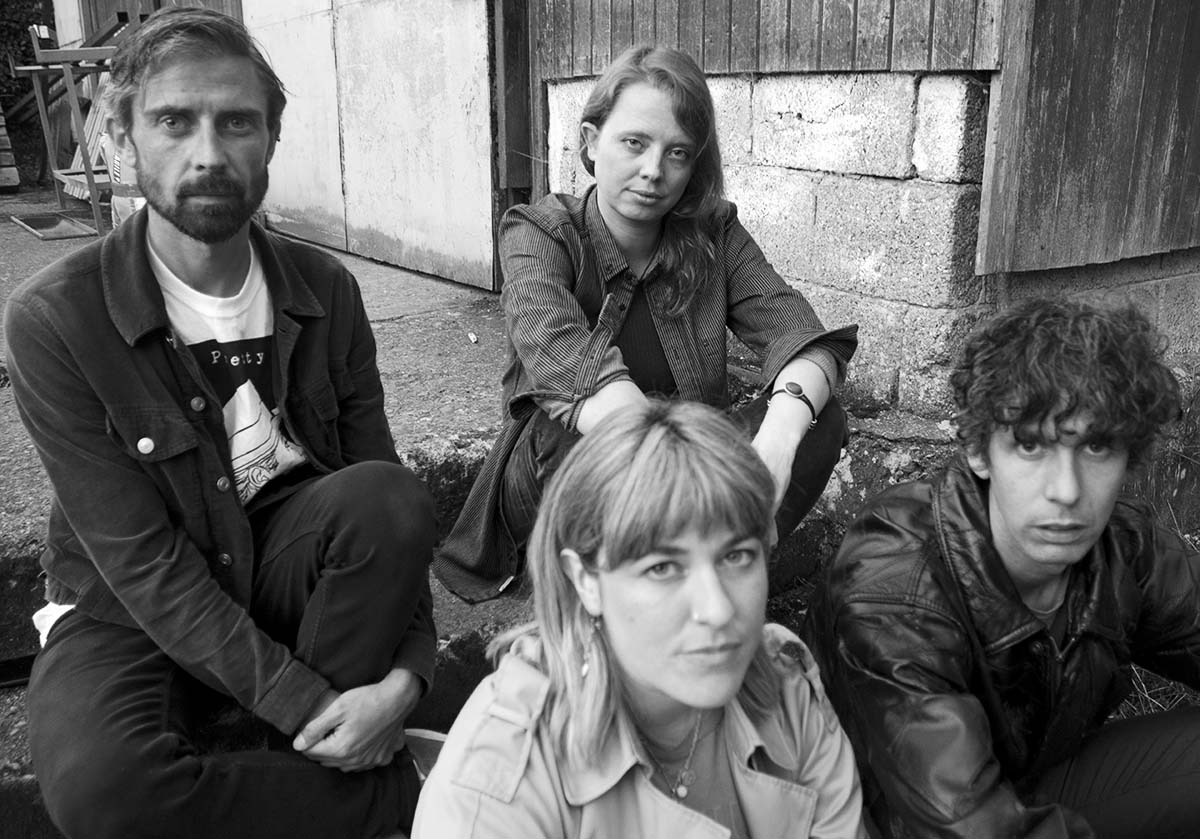 Advertisement
Cathal has a particular soft spot for one tune.
"The song title 'You Are Wrong' makes me smile," he says. "The idea came from outside our studio in York Hill, where we shared a space with Oh Emperor in Cork. There were two people in a car coming out the wrong side of a one-way street, but they just pulled in and parked. This guy ran out of his house and shouted, 'You're wrong! This is wrong!' I would never run after someone and tell them they're wrong about anything, ever – probably to my detriment. 
"The song also explores heavier elements of romance. Truly being in love doesn't always mean happiness in the capitalist sense that we know, because time is passing and it's hard to stay in the present moment. When I feel a rush of real love, I feel quite sad. I blended that scene of being in the car in the rain with your partner in a stressful traffic situation, because things can get tense in a private cabin space. It's a strange theatre of emotions – it's not a classic love song."
The Covid-19 lockdown heavily impacted the duo's identities as individual musicians. 
"I didn't really know what I was missing until we did a couple of gigs in Connolly's in Leap, Mike The Pies in Listowel and a festival in Claregalway Castle last week," Cathal notes. "I realised it had awoken back the love of performing and what The Altered Hours is all about. Before that, we were thinking, 'Are we ever going to do a show again? Is it just going to get worse and worse?' It was only when I came back that I realised how important and valuable gigging is to the entirety of the spirit of the band. We come alive on stage and it's something we can't really explain. As soon as the first song kicks in, something very unique happens to us."
"There are definitely parts of myself that don't come out until I'm on stage," Elaine says. "I can be pretty shy or relatively lowkey, but the music brings me to a different place. Emotions like passion, swagger and confidence – these things exist and are safe to express in this space. I was afraid to lose that part of me, and I hated not knowing when it was going to come back. 
"The further away I got from it, the more it felt like it had never happened. I'm re-exploring that side to me now that we're back. You change as a person over two years, and I'm trying to be open to that, instead of holding on to an idea of who I was back then. It's almost like you want to press fast forward, because it's just this fuzzy mess in the middle."
Advertisement
Given their experience of living in Berlin as creatives – and taking into account Ireland's housing crisis – how do they feel these days about our music and culture?
"It's so up in the air right now," replies Cathal. "But I'd definitely be concerned, especially for artists in the embryonic stage. We started out in the 2008 recession, so it hit us at such a formative time. What I do notice is that it's harder to get practice spaces for a band, and really small gigs to experiment. I'm sure it's the same ownership issue in Dublin. It's to do with rent and derelict buildings, and not being allowed to use them while they're empty. 
"Obviously there's a way more serious homeless crisis in Ireland – which is probably more important than artists having a space – but it's all linked to our really rotten landlord culture, and our relationship with property. I don't even think we've seen the full effects yet, we're just seeing people move out of cities more."
"It's harder to get that grassroots edge," Elaine observes. "It's nearly impossible for that to exist in Dublin, and increasingly in Cork. We've seen it through the trajectory of our band just moving practice spaces. Each one disappears, or it gets closed or knocked down. The Kino in Cork was a perfect venue and now it's for sale. There's funding being pumped into the arts, but there isn't sustainability. People are getting squeezed out all the time, but we do have groups who are pushing back.
"I know a lot of people have emigrated, but I feel a lot of people who've stayed are making interesting work about Ireland. They're really immersed in that whole issue and are truly speaking to it. The purpose of why we do it feels even more important now, because you've got more of a reason to fight."
 
• Convertible is out on October 22nd via Pizza Pizza Records.
Revisit the Hot Press review of In Heat, Not Sorry here.
Advertisement
RELATED