Tracy Clifford – Broadcasting From Home: "In times like these, radio really comes into its own, as a companion for everyone"
As people turn to radio during the Lockdown for company and a sense of community, a selection of the country's top DJs tell us how they've kept the show on the road whilst broadcasting from a variety of novel spots around their homes!
I've been doing my show live from the home studio I share with my partner Mark. We use Rodecaster Pro podcasting equipment, set up with mics, laptops, and a Tieline that links us back to base at RTÉ.
There were a fair few challenges in the beginning with how the mics sounded, but my tech-nerd fella has been an absolute hero in making sure everything works well. It's challenging not being able to fully access the radio computer software from RTÉ, but I have the legend DJ Mo K back at base, monitoring all the output for us.
Strangely, I feel we've been even more creative. In times like these, radio really comes into its own, as a companion for everyone. People know that we can entertain them, but that we can also let them know important information about the current situation as soon as it happens – before getting back to playing great mood-elevating music. That doesn't happen with podcasts or Spotify.
Some people on the frontline really are going above and beyond for their communities. Having folks texting in to say thanks to them is really shining a light on their great work. I want my listeners to be able to escape the news, let music lift their mood, and get their kids who are stuck at home involved by playing radio games with me. We are a gang who are all in this together – so let's rave around the kitchen!
• Tracy Clifford is on 2FM, weekdays from 12noon
Advertisement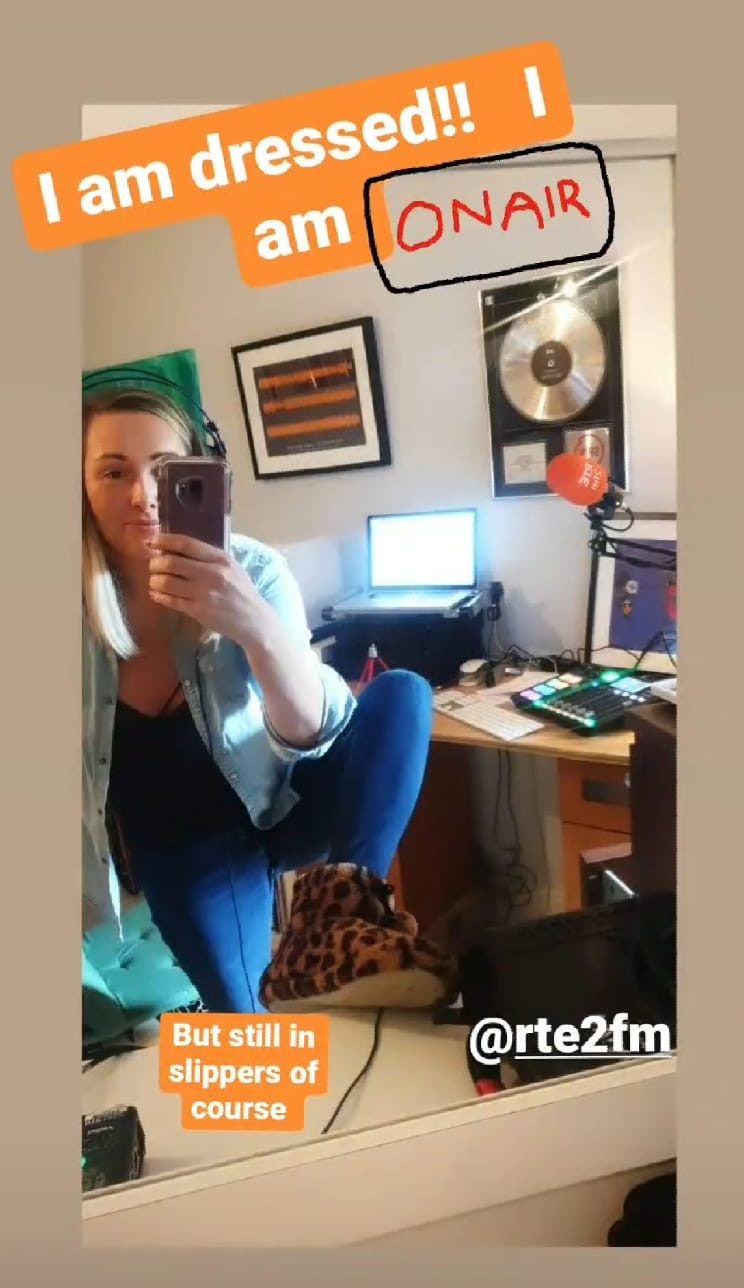 See the full Broadcasting From Home feature in the new Hot Press 'Stay Safe' Emergency Issue – available now.