"There's an implication that moving to a major label means you're desperate for stardom, but I was happy with my base": James Vincent McMorrow
Back with the magnificent Grapefruit Season, James Vincent McMorrow sits down for al fresco chat, with signing to a major label, overcoming self-doubt, unplugging from social media, Louis Walsh, Pitchfork, dealing with criticism and lots more on the agenda. Photography: Miguel Ruiz
It's an overcast day in July when I meet James Vincent McMorrow, the Malahide native sporting the same tropical shirt he wore on stage at his Iveagh Gardens pilot gig just a few weeks beforehand. Nestled among the near-deserted Phoenix Park trees for his cover photoshoot, McMorrow's laidback self-assurance and carefree commentary makes a refreshing change from the guardedness of many well-known musicians.
Despite learning that Grapefruit Season, his fifth studio album and the eagerly-awaited follow up to 2017's acclaimed True Care, would be delayed until September, the singer-songwriter has an air of calm. That is, until I bring up his 2014 Hot Press cover, featuring a "looming" image that haunts him to this very day.
"I remember just thinking, 'You're killing me here' when I saw it on the stands," he chuckles. "In five years, no one bothered to change the giant photo of it at Dublin Airport as well. I remember they brought up a blown-up, cardboard cut-out of the cover at Electric Picnic, and I didn't even hide my irritation when I saw it. I was so mad!" 
In fairness, the cover might appear inoffensive to the rest of us, but McMorrow is always quick with a self-deprecating quip. He's also keen to explore new musical ideas – even today, McMorrow is heading to Cavan with ex-Strypes man Josh McClorey, who's been itching to get in the studio with the singer.
  
We walk over to the Wellington monument to lounge on the grass, where McMorrow reflects that he "never wanted to be the face of the operation". 
For one, he features on the cover, holding a real life bird, which he divulges "took fucking ages" to get a shot of. Signing with Columbia Records/Sony Music UK also marks a pivotal moment in his career.
Advertisement
"It's been tough this past year," he reflects, "because this whole thing was built on a timeline with a team I was supposed to be in close quarters with. That all got removed, obviously."
Indeed, McMorrow notes that Grapefruit Season has been ready for release for well over a year at this point. 
"I'd be lying if I said that I was super psyched that Covid was the moment in my life where I'm with a major label, and bound to timelines that aren't my own," he says. "Because I could do whatever I wanted in the past – for better or for worse. I could do it my way, which I think has been successful. Whenever I've bowed to the pressure of a major label — not to say that they're pressuring me to do anything, it's more just the reality — but it's a slow, big machine." 
"Before this, I was always moving fast. There were a lot of songs and albums made back-to-back purely for fun. True Care was done in two weeks just for the craic, no agenda. That's not a possibility when you're on a major label, you have to bow to these realistic goals. I've never had a problem creating music, it's been the delivery of it that has tripped us up at times. 
"It's always been down to the label making a decision that I disagreed with, but was compelled to follow. So now I'm just trying to be philosophical about it all. They have a vested interest in my success. I've made the album that I want to make, so whatever happens beyond this is just life."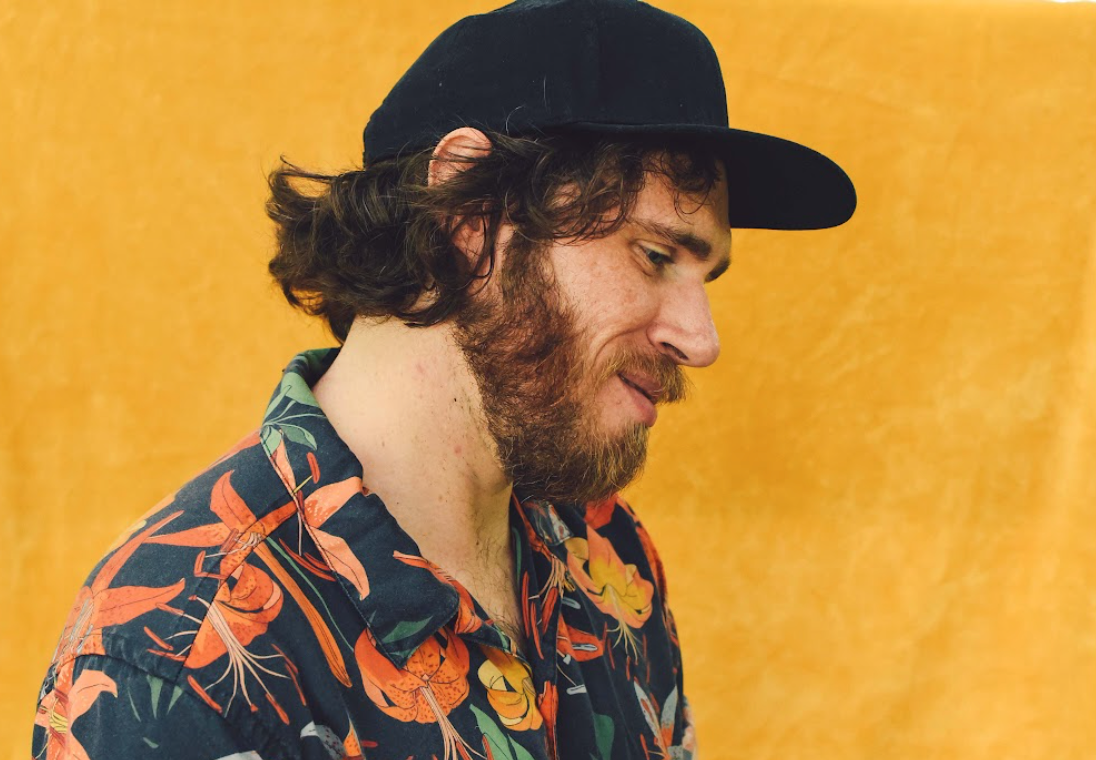 Still, there's no denying how difficult the past 18 months have been.
Advertisement
"It's a fucked up year," McMorrow continues. "Everyone's been putting out albums and they just vanish in a week. Fiona Apple, Waxahatchee, Soccer Mommy, Lucy Dacus, Faye Webster – even Mac Miller. Knock me down with a feather, because I swore his last album came out in like 2014. The turnover of music is so aggressive. We're creative people, so the work just has to be put out there. 
"We run the risk of having to make another album in four weeks' time, but I'm very happy about that. I'd do it in a heartbeat – I'm ready to go. I feel very creative at the moment. I feel like I'm back to where I was in the moments where I was writing Grapefruit Season. It's a nice place to be."
McMorrow's pride in the album is palpable, and he understandably feels protective about it.  
"The latest delay wasn't my decision," he says. "But I just love this album too much to release it in a way that feels as compromised as it does now. I spent so much time making it, last year I even went back and rebuilt the whole thing. When we picked July 2021, I thought life would be normal again, but I keep thinking of all those albums I mentioned that have gone away so fast after release. If you listen to all my albums, I've never been the filler person – I'd have every song on the album released as a single. That being said, I hate the idea of pausing. I'm a pretty gung-ho human, but this is the year to learn patience. 
"I think the label was expecting me to lose my mind, because I'm pretty belligerent and opinionated! They called me and I was like, 'Fuck it. I understand'. I moved to Columbia so I could make the album I've always wanted to make, and they supported my decisions. To turn around now and shove a release date down their throats just to be an asshole, would seem like I've learnt nothing from the past year."
"The release date was a test. Am I going to act differently, or am I going to be the same stubborn person I was before? Everyone should have the opportunity for growth. I don't do a lot of shit that people would call out; there have been moments where I've been egotistical, but I've always tried to be a good person. Not in a lofty way, though." 
To date, McMorrow has amassed 2.3 million monthly listeners on Spotify; enjoyed major commercial and critical success from four albums in 10 years; and played sold-out tours to rapturous audiences. There have been a variety of other peaks, including his cover of Chris Isaac's 'Wicked Game' soundtracking the season six trailer for Game Of Thrones. Having hit such major highs, it might seem an odd time to move to a major label, but McMorrow is content with his choice. 
Advertisement
"There's this implication that you move to a major label because you're sort of desperate for stardom," he muses, "but I was happy with my base. If I'd been destined for that level of fame, I would have made different choices." 
Notably, in his early twenties, McMorrow was invited to audition for Universal, but he feels it wouldn't have been the right move for him at that time.
"There are people I helped in the beginning of their careers who are now huge pop stars, and that's amazing to see," he says. "I've got friends who are gigantic superstars, but I've never wanted that. My brain wouldn't have allowed for it. At certain junctures, if I'd wanted to go and try be stratospherically huge, I would have not made a record where I didn't release the lyrics. Also, I didn't take a photo of myself for two or three years. Early In The Morning was supposed to be an art project, in the grander sense, but it was successful despite that.
"A few years ago at the Choice Music prize, Louis Walsh came on stage and said that Picture This or Dermot Kennedy should win Album of the Year. Neither of them were even nominated, but it was this silly idea that the biggest thing is always the best thing. My favourite Irish artists of all time are Girl Band. I was at the first show they ever played, and I'll be at their last show. There's a world in which they could choose to be the biggest band out there, because they have something so special and singular. 
"They decide not to be, because they aim for something deeper. It's a choice. We're not all out here desperately trying to be the biggest artist in the world. Fontaines D.C. are creating interesting music and happen to be massive. That's fantastic, because they haven't compromised on the vision, right? If you don't compromise and fame happens, that's great. Chasing it, trying to seek it out, seems like a lonely road to nowhere."
It's clear that McMorrow has evolved in multi-faceted ways, which is reflected in the work itself. Now a father to a three-year-old daughter, he's imbued Grapefruit Season with a notable element of warmth and comfort. 
"I came out of the last album feeling very work-orientated, assuming that my job is the thing that defines me," he admits. "I was thriving off of other people's opinions for a long time, especially when I was doing well outside of Ireland. I was making records that I still stand over, and I think I've progressed the conversation musically here as much, if not more, than anyone else. 
Advertisement
"I don't say that in a narcissistic way, it's just I felt a strange responsibility to do that. Yet, I kept wondering where I was as a human being, besides my livelihood. Was I a well-rounded person? You don't want to get to the end of your life and think, 'Fuck, all I did was make music' and find my entire self-worth rooted in that."
Stepping away from this headspace of James Vincent McMorrow: The Recording Artist was a conscious decision.
"Having a daughter overlapped with that period," he says. "In the year leading up to Margot being born, I did tonnes of writing for people, because I couldn't deal with thinking about myself as an artist anymore. I wanted to just have some fun musically, when I was up at four in the morning putting the baby to sleep. I really love those last two albums; it was the biggest period of my life, commercially, but I was still going home at night not feeling any particular way about myself. For Grapefruit Season, I was ready to make an album for the purposes of finding a whole personality and putting it in the music."
For McMorrow, having already grappled with social anxiety and body image issues, exposing himself artistically was a concern. With the pandemic came a number of intense questions, but a strange sense of gratitude also washed over him; knowing he had a choice about whether to embrace the ephemeral nature of the music industry. 
"I never really believed in the cyclical nature of a music career - the ebb and flow of it," he posits. "I understand that you're in a zeitgeist, but I've never tried to follow it. There's a comfort in knowing I could step away and become the person I want to be, while also knowing that I could come back with new music, and hopefully still have a place to present it. I've never been relevant enough for my significance to eventually fade. I've always been in that weird obscured position, but in hindsight, I'm actually grateful for that."
As for social media, the singer expresses an element of disillusion.
"I place myself in the very precarious position of never leaning into the personality aspect of being a musician," he says. "I don't have the type of character where I could be ever-present online, and I never will. I can't dominate those platforms in the way some people want me to. You mention how a lot of artists say that they don't give a fuck about what people write about them; if that's true, God bless them. 
Advertisement
"That's a hard thing to do. I've shut down my entire life because one person said a mean thing on the wrong day. I've deleted apps, I've thrown my phone out a window. I haven't looked at social media in a year, because I don't want to put myself in that world. Because I haven't done those things, people might see me as uninteresting. Being opaque, or in the middle, allows me to make records like this one – albums which are complete chaos, but in a deliberate way."
Having shown an impressive eclecticism in the past, McMorrow again explores different styles on album number five, whilst also maintaining a beguiling simplicity.
"I find it weird when labels are put on me," he remarks. "Be it that I was purely a folk singer, or that I was the face of any genre when I started out. It's really redundant. Introducing multiple styles and genres has been my thing since the start. The idea of settling into a genre, and then consistently repeating yourself, doesn't fit my personality. I'm not trying to disparage other people who try to master one genre; I think that's a great pursuit, but it's not my pursuit. 
"It's always been about the song in its single universe. I make music in the same way that I listen to music, which is in a chaotic fashion. I'll listen to Deftones, then Justin Timberlake and then fucking Lil Yachty. I'll pull from everywhere, because there's no part of it I don't adore, and the idea of limiting my output seems regressive. If you want multitudes and nuance, there's something on Grapefruit Season for you.
"I don't want to occupy this place of just bigging myself up to a ridiculous degree, because I still have to live with myself in the dark," he adds, suddenly sombre. "The people who refer to themselves as the 'Greatest Of All Time', mentally it must destroy you. I'm just too fragile. I'm not built for it."
Given his attempt to care less about other people's opinions, what would be the worst thing he could hear about the album?
Advertisement
"Saying the album was indecipherable would be cutting to me," he replies. "I used to try and change hearts and minds every day, but now I'm just fucking exhausted! It's draining to even attempt to do that. Trying to get Pitchfork to like your shit, when one day they love it and the next day they hate it? They're owned by Condé Nast! We're all part of a corporate structure, which means we're all full of shit. Me being okay with the fact we're all equally full of shit makes me a happier person.
"I definitely tried to find the most honest route through for this album, retaining what I've learnt from experience, and working with producers like Nineteen85 [of Drake fame], who value brevity. On 'Gone', me saying, "I give less fucks than I used to / I still give a lot of fucks" – that's probably one of the most honest lyrics I've ever written. It's frivolous and makes a good t-shirt, but it's not that I couldn't give a fuck at all. I just care about the right things." 
Does this mean he's read Pitchfork's reviews of We Move and Post-Tropical?
"I've never read a review of any album I've ever made in my entire life! I wouldn't want to read a positive or a negative one. I'm aware that there are a lot of glowing ones, but the negative ones would cause me to burn my house down. Praise would also make you assume things about yourself that aren't necessarily true. 
"I've always wanted to stay vital in my own head, musically and creatively, but complacency comes from that place of assuming you've got it all figured out. 'Cavalier' received a heavy groundswell of populist applause, but it didn't mean anything. It all fades, and then it's on to the next thing, and then it happens again. It's all transient. It's not real."
Much of Grapefruit Season was recorded before the pandemic hit, between London, Los Angeles and Dublin, produced by McMorrow alongside the likes of Paul Epworth, Kenny Beats, Lil Silva and Chairlift's Patrick Wimberly. His chosen collaborators are often surprising, illustrating the limitlessly vast catalogue of genres, artists and sounds he admires.
2020 also saw McMorrow team up with Denise Chaila, MuRli, God Knows and Sorcha Richardson on 'Out The Gaff', which became a deserved radio hit. 
Advertisement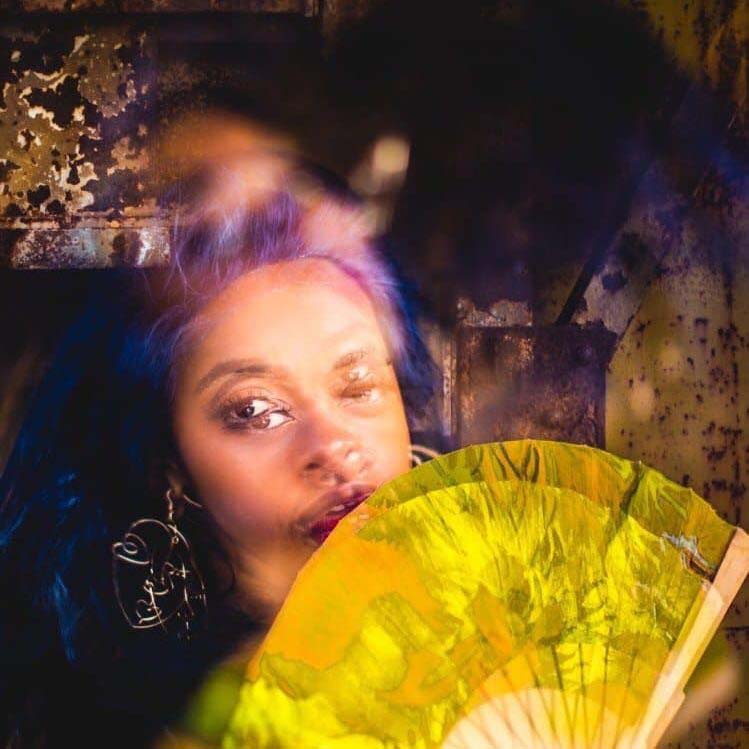 "I'll stan Denise Chaila 'til the day I die, I think she's a star," he enthuses. "These are the people who should be on the radio all the time. The fact they're not just shows there's something systemic that needs to change. Radio needs to be fully representative of this eclectic, diverse country, so that type of music isn't seen as niche. 
"I want to hear Sorcha Richardson's pop songs on the radio; not because I work on them sometimes, but because they're fucking amazing. I would tune into that radio station. I'm not going to listen to a station that plays the same six international songs over and over again.
"Radio is never necessarily the biggest driver or reflection of culture, but everyone wants it. For some stations, the pledges around radio equality seemed performative. Then again, RTÉ 2fm and DJs like Adam Fogarty probably lost listenership because they played 30% less white, sad dudes. I was probably played less, but fuck it. These things have to be normalised. I feel an obligation as an artist of a certain stature in Ireland to play my part." 
Turning the conversation towards Ireland's music industry, McMorrow's fondness for Dublin is clear. The capital has endured an onslaught against the arts for a number of years, with beloved venues boarded up for good, and numerous musicians and creatives forced to emigrate due to unaffordable rents. 
A few months ago, McMorrow teamed up with Otherkin's David Anthony Curley and Cody Lee for a new project, Co-Living Culture, which takes aim at Ireland's persistent housing crisis and lack of nightlife.
"We can't have an attitude of letting a place exist for a while, until some developer comes along with enough money to turn it into an office complex, hotel or a co-living space," says McMorrow. "The idea that money and commerce is a huge part of art, in a way that doesn't comprise the art itself, needs to be the norm. Creativity is what drives us when we wake up.
Advertisement
"No artist wants to speak out because we might need the Government or the Arts Council at some point. We're stuck in this weird limbo zone right now, because we're an industry that doesn't have a really strong lobby voice, or economic arm, that can flex itself, like pubs or restaurants. 
"By the time Grapefruit Season comes out, we'll still be looking at massively compromised shows, while other industries are thriving and flourishing, with no hoops to jump through. We need to own our shit and the money we rightfully earn. We could even withhold our talent if we don't get a seat at the table."
McMorrow has more thoughts on the subject.
"Universal Basic Income for artists would be a good start," he continues. "As soon as live music comes back, musicians will be straight into it because it's a passion, it's a vocation. Because of that love, the Government thinks it can treat the music business like an unwanted child. Creative industries probably need more unification to push back, but it takes people bigger than me to say, 'We contribute a fucking huge amount to this country economically.'" 
Over the last year, the singer has been vocal about the constant rush of worry, demoralisation and frustration facing musicians and artists daily. His candour extends far beyond his place of work, touching on his love for a calmer, healthier version of the usual Irish rock 'n' roll lifestyle.
"I'm grateful that we live in a much more holistic world nowadays," he says. "It's probably to my detriment that I haven't played up to the whole rock star nonsense of drinking loads, but it's not in my bones. I'm trying to propagate a notion of being fully active creatively, while also being low-key, humble, quiet and mentally fragile. 
"I'm delighted that a lot of music is coming out that changes the nuances of being a rock star. You look around now, beyond Sorcha; Pillow Queens are another incredible example of Irish music pushing forward. The way Saint Sister make use of the harp is superb. That's what we need to make the biggest stuff in the world, because it'll change how people perceive musicians."
Advertisement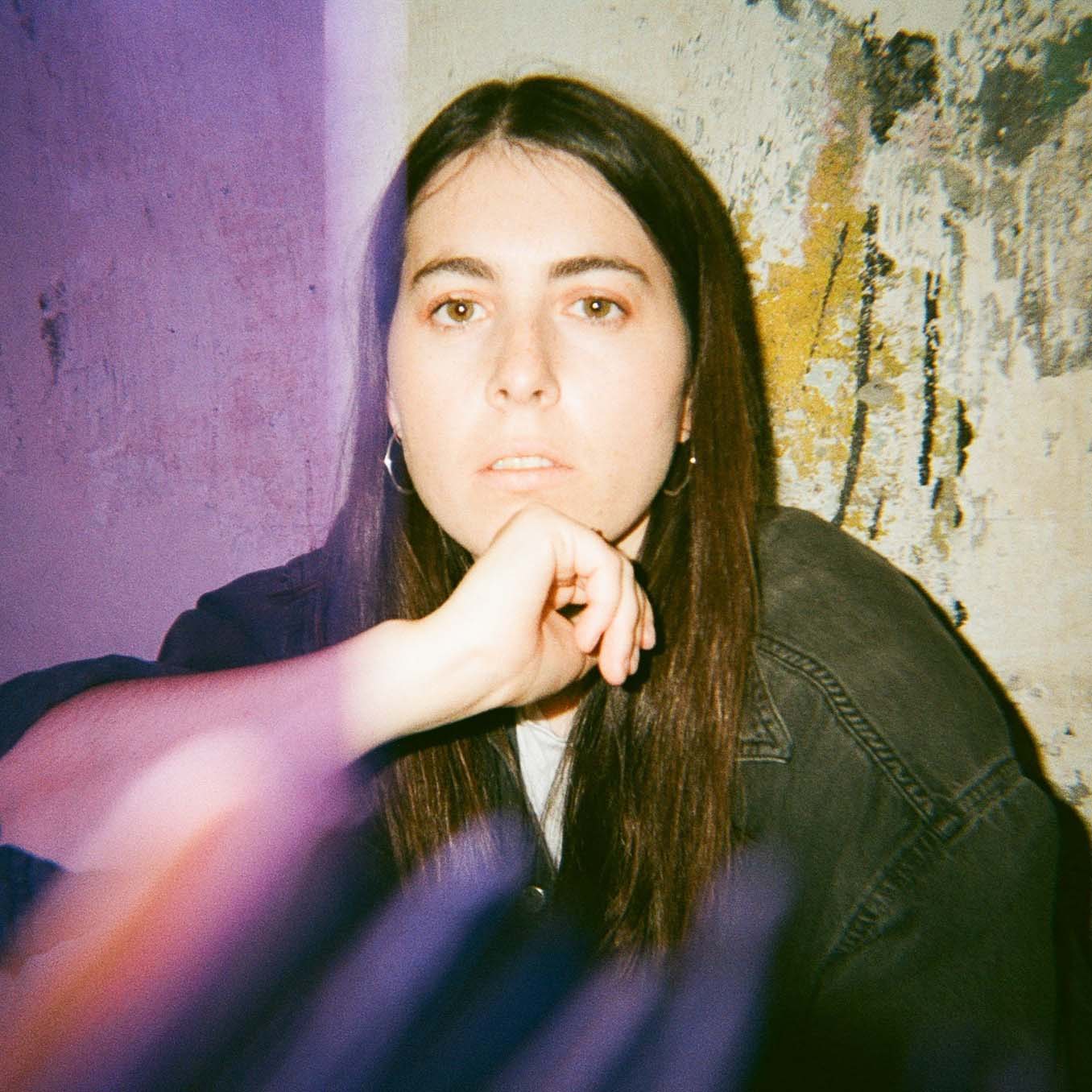 It's clear McMorrow has had his fill of rock star mythology.
"There's this historical, romantic sense of the tortured creative," he says, "and that's something I definitely leaned into, especially at the start. A recent interview, where I referenced my past drinking habits, made it sound like I was passively off my arse the entire time, which wasn't true. It was in the context of my social anxiety being dealt with by just taking the edge off. 
"It was my touring repertoire – we played shows and we drank. The gigs were great but suddenly it was no fun. I stopped drinking and everything got better. It was actually a positive story, but they chose to run it as something else."
As for family, there's plenty of buzz in the extended McMorrow clan. 
"My mum thinks I'm crazy, because I'm out here giving interviews about everything I'm feeling, but she's also excited," beams the singer. "She rings me all the time. She's in her sixties, but a lot of these conversations weren't part of the Irish narrative even a decade ago. I'm grateful it is now, and that I have the opportunity to let people know you don't have to be fully together. The pressure to tick all of these boxes is just eternally exhausting.
"There's still this whole colloquial nonsense about how everyone just needs to have a pint and sing a song. I hate that idea of Irish music and culture. Musicians sometimes feed into that stereotype at certain points. My Dublin accent gets more pronounced when I'm around Americans, because they invite me to play shows. Doors opened a little easier for me because the pedigree was there. You look back and there were people like Damien Rice and Glen Hansard, who sold millions of albums. It's just a well-trodden path."
 Lastly, how does McMorrow foresee his fanbase evolving with his newest release?
Advertisement
"With my fans, it tends to be a subtle culture," he says. "I just see the cult fanbase thing as exhausting. I don't want the pressure of being someone to look up to. Some friends of mine have that cult personality – I used to joke with Hozier a lot about his fans calling him 'The Forest God'. I've never seen him do anything to propagate that perception of him, he's not out filming himself in the woods!
"It's such an unobtainable idea that people create out of nowhere. I've always tried to support the notion that you don't have to do that for me, as a fan. I'm someone whose music you can appreciate without shouting it from the rooftops."
 
•Grapefruit Season is out now via Columbia:
Read the Hot Press review of Grapefruit Season here.
Photography: Miguel Ruiz