In his memoir Beeswing, Richard Thompson rifles though the "dusty attic" of his memory and shines a light on his part in the creation of a particularly British kind of music. "This was something really different," he tells Pat Carty. Portraits: Tom Bejgrowicz.
While your Claptons and Becks are all very well, Richard Thompson, who emerged around the same time in around the same place, remains a different kind of animal altogether. Through his stints with Fairport Convention, then with wife Linda, and on to his revered solo career, Thompson took a different path, for the most part eschewing the well-trodden blues trail the others were tramping down and instead forging a uniquely British – and oft-times Irish influenced - take on rock n' roll that incorporates the folk traditions of these ancient islands and carries them forward.
For evidence of his consummate skill as a songwriter one need only blindly stick a pin anywhere in his discography to land on the likes of 'Dimming Of The Day', 'Meet On The Ledge', 'The Storm Won't Come' or a hundred others. As a guitar player, he simply has few if any equals, from the one-man folk orchestra of the brilliant '1952 Vincent Black Lightning' to the neck-strangling of 'Do All These Tears Belong To You?' to the bullet-spraying 'Shoot Out The Lights' to the tribute-paying 'Guitar Heroes' wherein he's just showing off, really.
His is a story worth telling and celebrating and who better to do the telling than the man himself in his new autobiography Beeswing: Fairport, Folk Rock And Finding My Voice 1967-75. He found the vehicle for that voice early, immersing himself in his father's records and coping chord shapes off his sister's boyfriends. Then as now, however, rock n' roll was where it was at.
"My parents music was never hip," Richard Thompson remembers down the Zoom line from early morning America to my kitchen. "Rock n' roll was the exciting and vital stuff that moved us as kids. I listened to my dad's Django Reinhardt records and it was amazing and how can I play like that but it still wasn't rock'n'roll. Nothing touched the wonder of Elvis or Buddy Holly, that was where the excitement was. Rock'n'roll ticked all the boxes for post-war kids."
Keith Richards once said something about how hearing rock n' roll for the first time was the moment when everything went from black and white to colour, and more than one of Thompson's contemporaries have opined that they were born at the right time to witness the whole thing kicking off.
Advertisement
"I think colour comes a little bit later, with psychedelia," Thompson reckons, with a grin. "Lots and lots and lots of colours! The early 60s, The Beatles era, A Hard Day's Night was still black and white. The L-Shaped Room, This Sporting Life were all gritty and black and white still. Psychedelia for me was where things really started to take on a whole technicolour aspect. You could say that The Beatles, and The Stones were really born at the right time, and with them being all of five years older than us, we were almost a generation after that. It was a different kind of perfect timing, but people who came up 10 years after that would say that was perfect timing. When you're a teenager, the world is always exciting."
As that teenager, Thompson cut his teeth with Emil And The Detectives, who also featured one Hugh Cornwell, who would later find fame with The Stranglers. It surprised me, at least, to read that they were school chums.
"Hugh went on to university, I think he ended up in in Scandinavia for a while, although I think he was playing music all the way through. Obviously, he was much older when The Stranglers became successful, but we were exact contemporaries, really!
Most people of good character would have a similar story to the one of the young Thompson walking the ten miles home – the last bus being long gone - after staying to see The Who play the late show at The Marquee, an early sign of a true believer, for whom little else, if anything, mattered.
"Yes, dedication. That's absolutely right, a matter of priorities," says Thompson now. "How important is it that I'm awake for my physics exam at a nine in the morning, or should I get in at 3am and sleep my way through school, which is what I usually did? The Who were an incredibly exciting band to see in a club. The Marquee holds maybe four hundred people, so it's way before they became a stadium rock act. You had all that really interesting visual stuff, the pop art stuff, the anarchistic smashing of instruments, plus they were very, very good musicians. You had all that incredible power in the space of a club. On a different night at The Marquee you had The Move, The Yardbirds or whoever it was, all these great residences, and that was too important to miss."
Advertisement
Introducing The Band
Despite staying out to see The Who and The Yardbirds, Fairport Convention, when they came together in 1967, took a different route, covering the west coast likes of Love, The Byrds, and The Lovin' Spoonful. Thompson explains the appeal.
"It was really the connection to roots and the songwriting, particularly the lyric writing. We really got into lyrics - Dylan, early Leonard Cohen, early Joni Mitchell - and most of it was was coming from America at that point. I think in terms of style, we felt we wanted to play more than just blues or r&b, which was the common currency around London."
Everybody else was doing that so Fairport found something else to do.
"Yeah, from the very beginning, there was a determination to be a bit different. We loved the idea of presenting the audience with some obscure b-side that no one had ever heard, from the 1930s, that was our idea of a good set list."
Whatever about Thompson being born at the right time, Fairport Convention certainly were, having been only gigging for about two months, before famed producer Joe Boyd comes into The UFO Club and puts a recording contract on the table.
"It was almost so quick that we could hardly react and we certainly didn't have months and months of being turned down by people, like perhaps The Beatles were. We didn't have that that string of disappointments before someone says they like you enough to record you. Joe saw something that he felt akin to and it was a pleasant, and very exciting, surprise. It was one of those times in music when the floodgates opened, so we had this feeling that they're signing everybody. Psychedelia was this umbrella term for a huge range of styles, and record companies were confused."
Advertisement
Like the often told story of the Decca bloke running off to sign The Stones on George Harrison's recommendation, they were afraid of missing out.
"They were confused as to what was actually any good and what was gonna stick, so that they kind of signed everybody, good or bad, really. I think we were very fortunate to fall in with Joe because he really did have great ears and we respected him as having a résumé which was all about roots music. He was recording The Incredible String Band."
It's hard to imagine those folky oddballs being signed any other time.
"No, I think not," Thompson agrees. "I think Joe deserves enormous credit for having the most taste of anybody on the London scene at that time."
Sandy (and a few other heads)
A lot of high adventure from the period is recounted: Hendrix sits in with Fairport at The Speakeasy, Thompson sticks his head around the door in Olympic Studios and catches Keith Richards doing overdubs on 'Sympathy For The Devil', he sneaks a look at Joni Mitchell's notebook backstage. What seemed commonplace then seems amazing now.
Advertisement
"At the time where we didn't think much of it at all, really. We just thought that was normal. Hendrix wasn't the legend that he became, he was just a nice guy who was always at The Speakeasy Club. He just borrowed one of our guitars, which, for him, was strung upside down, and played it really well anyway, which was kind of disturbing. The Speakeasy was a place where you saw what would now be called celebrities."
We're talking about a small club.
"It was a smaller club. There was a big glass screen through the middle, so there was a listening and dancing side where you could hear the band, which probably held seventy-five to a hundred people. The other side was for dining. A lot of bands would swing by after the drive back from Birmingham or Manchester. You'd get in at one in the morning, and you're hungry, so you'd head down to The Speakeasy, and have a meal in the small hours. Jimi would be there, on nights he was working. You lived in central London, a walk away, so you could have a meal, have a few drinks, and then just a stroll home for there."
At the same time Thompson was playing with Jimi Hendrix, he was also already writing songs about the likes of Irish tenor, Josef Locke, already reaching back into the past, specifically the past of the British Isles.
"Rock n' roll was the exciting music, but I always listened to older forms of music. My dad had Louis Armstrong records, Bix Beiderbecke records, all this great stuff to listen to and absorb, and we had the wonderful BBC Radio, which would play stuff from all across the spectrum, including the people like Josef Locke, and [celebrated English contralto who wasn't adverse to folk ballads] Kathleen Ferrier. I was a bit of a history fan anyway, always reaching back into musical history, and history itself. I probably liked to think of myself as a kind of an original thinker."
A bit of a snob too, if the story about refusing to go to Paul McCartney's birthday party because The Beatles were just a pop band is anything to go by.
"Absolutely a snob," Thompson concedes. "I was very into visual arts, influenced by people like John Cage and his ideas about music, so I had this art theory, intellectual thing going at the same time, and that probably made me a snob as well."
Advertisement
Sandy Denny auditioned for Fairport Convention in 1968. Thompson remembers the audition in very musical terms, talking of the bent fifth interval in her version of former boyfriend Jackson C. Frank's 'You Never Wanted Me'. Fellow Fairporter, Simon Nicol, is reported to have said that she stood out from the other auditionees "like a clean glass in a sink full of dirty dishes".
"I think we saw her as certainly a kindred spirit, someone who was also interested in traditional music, but the number one thing was that she was just a great singer. From the first note she ever sang, she had this incredible power or delicacy, she could run the whole dynamic range and she obviously thought about the music that she played. She was also from from London, which at that time was an easy transition for us."
Fairport Convention had already moved away from the covers to become something else.
"We were basically a covers band and I think we saw that to have validity with our audience, we had to to be songwriters. You can do a certain amount of covers but if you want credibility with the audience, you have to become the audience's voice and one of the ways that you do that is to write material that obviously reflects you, but is also something that can be identified with. The Beatles moved the goalposts, by being such a great band plus writers. The traditional lines got blurred and that became the model so The Stones had to start writing. A band like The Kinks that had built in songwriters became more successful than a band that didn't, and certainly had a more lasting influence."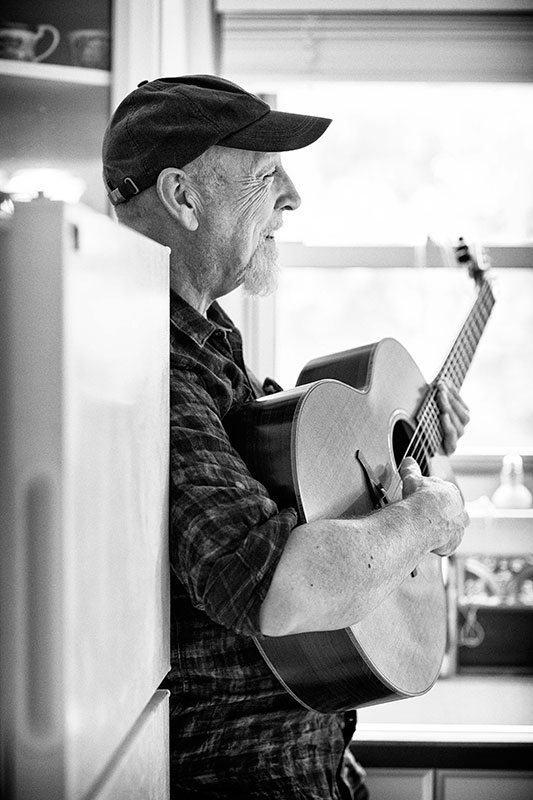 A Different Kind Of Guitar
At that time Thompson was listening to and being influenced by Davey Graham and Martin Carthy and trying to bring electricity to folk music while "preserving the ambiguity of key and moving into the western chordal tradition, preserving the lack of resolution and melody." The idea was to try to do with an electric guitar what others were doing with acoustics.
Advertisement
"That's the idea," Thompson says. "But the electric guitar is a different kind of instrument in the context of a band. You're playing more like a fiddle, playing more single melody as opposed to being orchestral the way that Davey or Martin are on an acoustic guitar, you're playing less harmonic support. In that sense, Fairport were taking ideas from someone like Martin or Davey and asking how do you do that as a band? If the bass strings on the acoustic guitar are doing this, or some melodeon or accordion player, if he's being ambiguous in this way, how do we be ambiguous as a band? It becomes a matter of arranging across more instruments, but really trying to achieve the same thing."
Thompson saw it as perfectly reasonable to borrow from Debussy or Stravinsky, but to try to play with the intensity of Albert Collins, Mike Bloomfield or Peter Green. One might, if one were feeling a tad ungenerous, point at some of Thompson's contemporaries' more narrow minded approach for contrast. He offers an explanation.
"Britain and Ireland fell in love with black, urban and rural American music. It starts back in the 50s. People like Chris Barber, Lonnie Donegan, the skiffle guys, into people taking a real interest in imported records where they could scrounge them. It was hard to get blues records or even r&b records. Things on the Chess label you had to import until they were actually released in the UK. There was a huge interest, just as there had been a trad jazz boom in the UK a little earlier on, which again is bizarre, the skiffle boom was bizarre. I mean, all these things are kind of bizarre. It's the British just falling in love with these music forms from America."
"The blues was this very exciting thing, and people were just went overboard for it. People like Eric Clapton, Peter Green, Cyril Davis, Alexis Korner, all these seminal figures were wholeheartedly fanatics for the blues, and a similar number of people were fanatics for r&b, and sometimes for both."
"And in Fairport, I think we just grew up listening to a wider range of music, and giving validity to it. In Fairport, we were into country music very early on, which is kind of weird, but at the time we just thought, the songs are great, and some of the playing on country records is fantastic, so we should be doing some country music as well. Also, we were very aware of folk, jazz and classical music. So I think we just had a wider palette to draw on, it was kind of a different mix."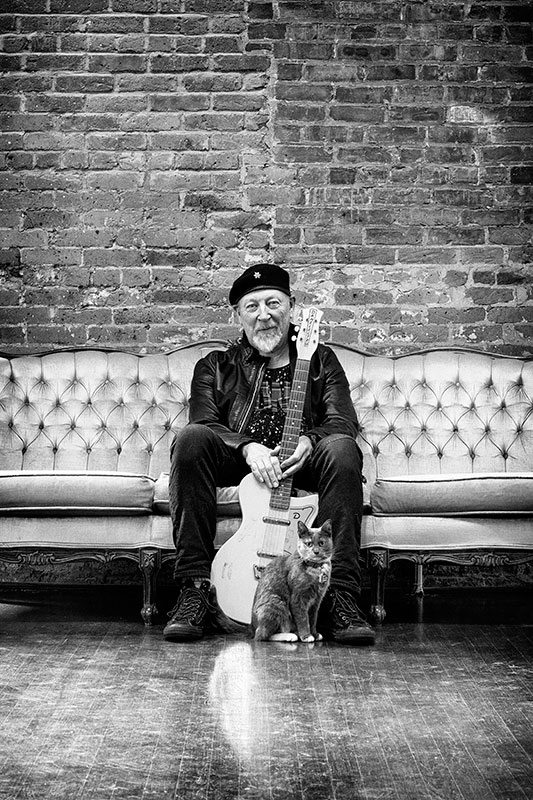 Advertisement
Take A Load Off
In July 1968, Music From The Big Pink by The Band is released, heralding a sea change in popular music, sending even the giants in The Beatles and The Stones back to the basics. It seems that it showed Fairport both what they wanted to do and what they didn't want to do.
"Yeah, that's absolutely fair," Thompson agrees. "In a sense, The Band were what a lot of people aspired to be. A lot of English musicians were kind of imitators of American music forms, and thought they did it pretty well. And also you had people from the northern states of America imitating southern stars though they'd never been south, falling in love with the music, playing it yourself and actually being quite successful at it."
"Then Big Pink comes along and it's kind of a wake up call for a lot of people because they had such a great synthesis of American roots styles. It's all in there and it's all in balance. They don't sound phoney at any point, they sound authentic. They don't sound like people aping gospel music or aping the blues or aping country music, it's just all seamlessly in there, in their style. They're writing these great songs that are in that tradition and it's an extraordinary coming together of really good musicians and really great musical sensibilities."
It's probably simplifying it a bit, but Fairport Convention wanted to be a British version of The Band, for as Thompson puts it in his book, 'If you came from Tufnell park, you couldn't be Howlin' Wolf or Buck Owens'.
"That was the idea. Us scratching our heads and saying we have to be truer to our geographical roots, to be more indigenous in our music. We can't deny that rock'n'roll is the lingua franca of the world, wherever you are, but we could really be more original in the style of rock n' roll that we play, so why don't we play some of these old songs, these old ballads – 'Matty Groves' and 'Sir Patrick Spens' and see what happens, because what you've got are these great old songs with incredibly powerful lyrics and really powerful ideas, and if you blend that with the power of amplified music, that should give you something really strong and interesting."
Advertisement
A Sailor's Life
A good example of what he's talking about is 'A Sailor's Life', an incredible piece of music recorded in one take for the band's third album, Unhalfbricking. Dave Swarbrick is playing his fiddle through an amplifier for the first time and Martin Lamble's drums are a new thing in British folk music.
"We saw 'A Sailor's Life' as really opening a door on a new field that seemed wide open," says a justifiably proud Thompson. "We had played a couple of traditional songs on the album before that, 'She Moves Through The Fair' or 'Nottamun Town' where we were moulding arrangements around Sandy's existing arrangements, but with 'A Sailor's Life' it was really just kind of stepping off a cliff and thinking we fly or we don't fly. It was really stepping into the unknown, we didn't know how it would turn out and it just happened to turn out really well. I think we're all a bit shocked by that one take when we we heard it back, it sounded so much more powerful than even in the studio. We looked at each other and thought this is really something different."
Releasing three albums in one year, as Fairport did in 1969, would seem outrageous to any band now. On top of that there was the tragic accident in May when the band's van crashed on the M1 motorway, killing drummer Martin Lamble and Thompson's girlfriend, Jeannie Franklyn, as they made their way back from a show in Birmingham. As one might well expect, writing about this was no easy thing.
"It's extremely difficult to deal with. But I think one of the reasons that I wrote the book was to lay some old ghosts to bed. I thought writing about it would help to just get that into perspective. It's even harder to deal with that passage doing the audio book, which I just finished. I had to pretend it was just about somebody else. I had to actually stop a few times and just have a little cry."
The band decided to continue on but there must have been hesitation.
"We absolutely did not know if we were going to continue, because it was so traumatic, the toll of playing music just seemed too high," says Thompson. "We very seriously did not know if we should continue, but then we thought what else are we going to do? There was a kind of a healing in carrying on, in playing music, plus if we thought about it as playing to the memory of Martin and Jeannie then that would help us to heal, but we were in a state of shock, and we weren't necessarily making the right decisions, certainly not then, and certainly not a year or two years later. It was really a difficult time, the accident had really thrown us totally out of balance, but I think the idea to continue was a good one."
Advertisement
It may even have steeled the band, in some way, when they came to work on Liege & Lief. There is a real focus and, it seems, no compromise at all.
"We threw ourselves into that project, I think we saw it as a way to focus our minds and keep us busy, so we wouldn't have to think too much about what just happened. There's an intellectual element to it, there's all the things that we aspired to in the idea of that record, we wanted to create this new musical form. I think Ashley [Hutchings, Fairport's bassist] more than any of us needed to just be one hundred percent busy all the time with that record. I think that helped him to get over the shock."
Finger In The Ear
There was surely some reaction from the Aran jumper-wearing, finger in the ear folk snobs to Fairport's experimentation with the sacred texts.
"I like the fact that you have factions in traditional music, people who say, 'this is absolutely the way it has to be, these are the lyrics, you can't change them, this is the tune, you have to stick to it," says Thompson, quite reasonably. "When Ewan MacColl ran his club in the 50s, he'd be quite dogmatic about how you sing a ballad. It has to be emotional and he'd sit backwards on a chair and stick his hand over his ear."
And close his eyes?
Advertisement
"Yeah, and people who went to his club thought 'okay, we all have to do this so'. Everyone had a beard like him at the club, there's like a roomful of Ewan MacColls, singing in this slightly sort of bleating sort of voice and all sharing the seriousness of it."
Pay attention, there's still forty-eight verses to go?
"Exactly!" he laughs. "I wouldn't say that attitude prevailed, but it was a strong element in the folk music scene. There was a club in Hull where you couldn't bring in a musical instrument, it was singers only, you couldn't accompany a traditional song because that was considered an innovation, which is absolute bollocks."
"You had a whole range, from that extreme all the way to people saying you can do anything with a traditional song, you can rock it up, or you can jazz it up like Pentangle," he continues. "You can do anything to it, turn it into a pop song, whatever, and I think we were more in the 'do anything you like with it' camp. I'm glad that both schools exist, it's good you have people preserving what they see as the purity of the tradition, but the traditional singers that I've met can sing you a traditional song from the 17th century one minute, and sing you a Britney Spears song the next. They're not precious about the tradition, they know they're preserving it, but they love music and like to sing just about anything."
"Our attitude was very much that if a traditional song doesn't work in this rock context then we'll tweak it. We won't use the original tune, we'll use a different tune, we'll change that, we'll cut this verse, we'll cut this other verse, we'll make a new verse out of these other bits and we'll add a line of our own to make it into something that made sense."
Liege & Lief's reputation seems to grow year by year. It was voted the most influential folk album of all time at a BBC Radio 2 Folk Awards. Thompson states in the book's conclusion that Fairport Convention really did invent a genre of music and this is the record that people point towards as proof.
"I'm not even sure it's our best record," counters the man in question, incorrectly in my opinion, but no matter. "It's our most influential record. It influenced other cultures; people in Scandinavia said we should be doing this to our tradition, people in Holland. Los Lobos in America said we should be playing more Latino music, that's our roots."
Advertisement
That's justification enough for the record's existence right there.
"Yes, the influence was broad and I think the UK folk scene was transformed never to go back really, and records after that, Steeleye Span records and records we made like Morris On [Morris dance tunes recorded by Thompson, Hutchings, and pals in 1972. Better than it sounds on paper, honestly.] kind of transformed various traditions. I think in England it needed more reviving than it ever did in Scotland or Ireland, but even in Ireland, you had that showband era and it took The Chieftains to come along and kind of revive and reconnect with Irish traditional music, to give it credibility and honour, and you had Planxty doing the same thing a little bit later, but there was a little disconnect there. In Scotland, traditional music became very Harry Lauderish [a huge star in the first half of the twentieth century, who was fond of a kilt and a cromach] – all kilts and semi-operatic voices."
All very highland toffee, I offer. Thompson smile and continues.
"In England traditional music was seriously endangered. It never went away in the northeast, and in little pockets of Sussex and Suffolk and the North, but in other places it was in serious danger of disappearing. After World War One, it was in serious decline. Fairport, in that sense, were trying to build a bridge between the traditional and popular music because that link had been lost."
I ask if Thompson considers this the most vital of Fairport Convention's contributions.
"I think it is the most important aspect of Fairport," he claims. "You can say Fairport had some great singers and some good instrumentalists, but above all, Fairport really revived UK traditions."
Advertisement
Nick, In Time
Thompson and Nick Drake were acquainted and Thompson added his guitar to both Five Leaves Left and Bryter Layter. "I hope the soul of Nick is still around somewhere, and I hope he can see that is music, so neglected during his lifetime, has become accepted and revered," Thompson writes. "I hope he finds peace and comfort in that." It's beautiful music, but it could have disappeared completely. There's a story that Joe Boyd had it in his contract that Drake's records could never be deleted.
"I believe that was true," says Thompson "I don't know for sure. The thing about Nick was he made kind of perfect records. So even if you weren't alive at the time and you never saw him live, and God knows how few people actually saw him live, because he hardly did any shows, he made these records and certain tracks are just perfect. And that's never gonna go away. That can sit there for decades and decades, in the vaults, and at some point, people start to notice it. So it's almost inevitable. It might take one hundred years, it only took twenty or thirty years for people to realise that Nick was actually really, really good."
Was there a touch of an English Robert Johnson about him? Johnson's recordings were re-discovered in the 60s, and inspired all who heard him. In the 1979, Drake's recordings are reissued in the Fruit Tree box set and word starts to spread.
"It's similar, although Robert Johnson was a bit more obscure than Nick really," Thompson argues. "It's just the quality of what Nick did. The cream eventually rises to the surface. In his case, it took a really long time, and it took a Volkswagen commercial in the states to bring him to people's attention. People are always asking me about Nick Drake, it's crazy."
The way Thompson tells it, Drake was so introverted, he almost couldn't talk to him at all.
"Yeah, but as I say in the book, it didn't seem unusual at that time. To have people that very introverted, it was like you didn't need to speak or something. It was like you shared some drug experience, so you didn't have to say anything to anybody. But I think a change happened to Nick and I'm not quite sure when."
Advertisement
Was his lack of success a part of that?
"Absolutely it was a part of it, but Nick was very unrealistic about what success meant. He wasn't out doing gigs to promote anything. Famously, they launched his record at A&M Records in the States, and they'd a life size cut out of Nick because that was the best they could get at the time, he wasn't gonna be there to promote his record. Thinking 'I'm great. I'm a genius, people should recognise it in me', but you don't actually take a step in the audience's direction doesn't really help your case."
"He was introverted at the time, but from what I know of him, as a schoolboy, he doesn't sound like that. He sounds much more extrovert, on the sports teams, so perhaps marijuana or something changed his personality. I don't really know."
Exit Sandy
Sandy Denny was handed her marching papers by the other members of Fairport Convention at the end of 1969. Thompson endeavours to explain why they would "fire the best singer in the land, who in hindsight is one of the greatest singers Britain ever produced".
"I think we felt that we weren't her first priority. The priority was her own career, and her relationship with Trevor Lucas. When she reached a level of unreliability, we thought enough is enough. I think we were all still shell shocked from the accident. If we'd had our brains configured properly, we would have figured out some way to keep her in the band, perhaps bring Trevor in, although we weren't keen on that. You hate flying, we'll figure out how to do gigs where you can take the boat to America. We'll send you on ahead!"
Advertisement
"What people do much more in the last twenty or thirty years is to say, okay, the band's gonna keep existing in this form, but you go off and do your solo record, or take a year out. I'll do my solo record, and we'll get back together in a year's time."
Fairport Convention played Dublin's National Stadium in 1970, with The Chieftains in support. Thompson remembers the next day, making his way through the city in the company of The Dubliners, which he compares to walking in Memphis with Elvis.
"It was extraordinary! 'Howya doing, Luke?' Every five minutes someone would shout, 'Ronnie, how are ya?' They were Dublin royalty. I loved Luke. He was a great friend of mine, and just an extraordinary human being."
My father always claimed he was at Luke Kelly's stag do in 1965. I've yet to find any proof of this.
"I believe it," says Thompson, without hesitation.
I'll take it so.
Advertisement
The Zep
Around about this time, Thompson changes from Gibson Les Pauls to the single coil pickups of the Fender Stratocaster. I wonder if this is again about playing single note melodies rather than having to provide the rhythm at the same time. Thompson puts me straight.
"I think it's just about tone, your instrument sounding like the tone in your head," he explains. "If you're Miles Davis, you're approaching what's basically the same instrument as Dizzy Gillespie, but the approach is completely different. You've got the sound that you want to hear, Miles had this introverted, held back, cool jazz thing, and Dizzy had this flowery, extremely extrovert thing. It's the same basic instrument, but different approaches. You hear a bunch of electric guitar players, but you can still tell them apart. You can say I don't like the tone of this guy, it sounds too over driven, this guy's tone sounds too thin, this guy, the tone's too fat. You're looking for the tone that satisfies you. I like the sound of a Fender, it just seemed to express what I wanted to express. It was a little less smooth, in a sense, more wiry. And I thought the touch you can have on a Fender was more easily expressed."
Had you certain guitar players in mind?
"I always loved James Burton, who played with Rick Nelson and on a million sessions, and I liked the sound that Robbie Robertson was getting. Jimmy Bryant, a great Nashville guitar player, played fenders. It's a kind of a wiry thing, getting closer to the actual guitar string. I can't express it very well."
It seems the appropriate time to ask a question submitted by a fabulous showbiz pal. Justin Hawkins, singer and guitarist with The Darkness, is a huge Thompson fan, especially of his guitar playing and solos, which are, according to him, filled with unexpected intervals. He wonders are they improvised or composed in advance, or a mixture?
"It's a mixture," says Thompson, only slight bemused at the mention of Hawkins' name. "On some songs, it's just a completely blank slate, you start somewhere and you end up somewhere, and that's a lot of fun. Other songs, you're following a structure. A song like 'Vincent Black Lightning' where I'm holding down the rhythm and the bass and I'm playing over the top, I'm more restricted as a soloist. Although the solo will vary from night to night, there'll be certain points I'll keep referring back. It's improvised to an extent but because my fingers have to hold down certain things to keep the chords going, I'm limited to what I can do over the top of that but sometimes a limitation is a good thing."
Advertisement
Returning to the timeline, Fairport, on their first American tour, played three nights in Washington. The first night, thirty-four people turned up, and then thirty-three the second night. The next night again, there were thirty-two.
"Yeah, it was extraordinarily accurate count! If we played thirty nights, we'd be down to one!"
How does a performer deal with that kind of thing?
"You think 'We'll do better tomorrow', which we didn't. You think, 'We'll do better then the day after that', which we didn't, and then you think, 'Well, Next!' We'll go to different town and that'll be good, and it usually was. I think you play for yourself, really. If you're an incredibly good musician, with a perfect attitude, you play for the thirty-four people, or you focus on some really good-looking girl in the audience. And you say, 'Okay, it's for her'.
Led Zeppelin took over from the other Fairports around Thompson one night at LA's Troubadour club. While Thompson writes at one point about how folk couldn't find an audience, The Zep were bringing in elements of folk into what they were doing, and selling millions of records while doing it.
"I think Zeppelin were always connected to other forms of music. I think Jimmy Page listened to people like like Davey Graham, and was also kind of an apprentice almost to Big Jim Sullivan, who was one of the great UK session guitar players. He could play absolutely anything , a wonderful player. Jimmy kind of sat at Big Jim's feet and learned a lot in that way, and Planty has always had his ears open to all kinds of music. He's always loved country music and traditional music, as has been reflected in his subsequent career. John Paul Jones, the bass player who also played mandolin and guitar and everything, was friends with Dave Pegg [Fairport Bassist #2]."
Didn't Pegg play in Plant and Bonham's early band too?
Advertisement
"Yes, in Birmingham, so John Paul Jones says to Peggy, I've learned all your mandolin parts on 'Flatback Caper', a mandolin duet on the Full House album, which shows just how wide-ranging his musical vocabulary was."
Henry The Human Fly
Thompson explains his decision to leave Fairport Convention at the start of 1971 by saying that he felt Dave Swarbrick was playing too fast for him to get anything out of it, and he had some new songs.
"I was feeling musically unsatisfied," he says. "That that was one of the elements in it. I wasn't expressing myself musically which is crazy to think when you're in this band and you've got all this power, but somehow the material just felt unsatisfying. Swarb was going down a storm, playing really fast, and the audience response was fantastic so it was hard for me to say we have to slow down. I felt a bit out of step with the band, really.
"I was writing what I thought were weird songs that ended up on my first solo record and I couldn't see a place for them in Fairport. I wanted to explore possibilities as a songwriter which is what happened on the Henry The Human Fly record and into the Bright Lights record with Linda. I wanted to have a crack at this kind of hybrid music style as a writer. We did the traditional thing with Fairport, and now I wanted to write the songs that didn't fit in the cracks. Songs that reflected British tradition but were also contemporary, and the way I thought I could do that was to be solo for a while."
Some of the song titles on Henry The Human Fly, like 'Roll Over Vaughn Williams' certainly reflect this, and Thompson describes 'The Angels Took My Racehorse Away' as Chuck Berry licks combined with highland reels, so it was very much a case of 'I'm ploughing my own furrow here'.
Advertisement
"I think it was, yeah. I had these songs so why don't I record them and see what happens? It was just shot in the dark. I didn't even ask the record company, I just thought I'll go in the studio and i'll send them the bills and see if they notice. They did."
There's also the story that, for a while at least, it was Warner Brothers' worst selling record…
"It probably still is."
Thompson addresses the rumours that he was asked to join The Eagles and Traffic in the book, but he was actually asked to join The Animals and The Band, albeit when they were well past their sell-by dates. Perhaps The Band's offer was tempting, there might have been some potentially pleasing circularity to it?
"I just wanted to pursue my own interest," he states, as expected. "I didn't want to be a member of a band. I was happy to play with Sandy's band or Iain's [Matthews, early Fairport vocalist] band, as a for hire per tour where I could say I don't want to do the next tour. I didn't want to be tied down because I really thought that the ideas I was pursuing were better pursued as a soloist."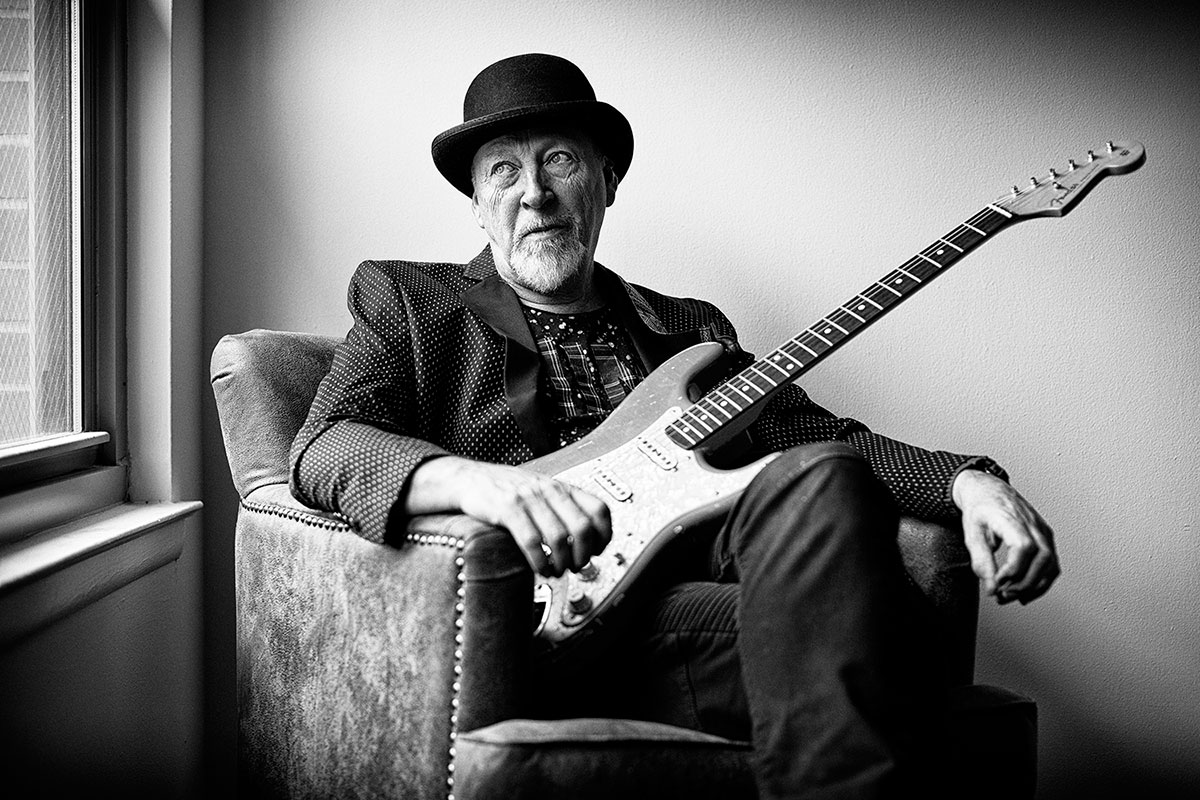 Advertisement
Enter Linda
He says that but his next musical move was to work with Linda Peters, who became both his musical and romantic partner. They were married in 1972. Did he feel, after the reception that greeted Henry The Human Fly, that the music needed a different voice than his own?
"I wasn't confident as a singer at that point so I was glad to be in a musical partnership with Linda who had a great voice. We were fairly equal partners musically. I was more of the writer so I had influence in that way but we discussed songs and we were very like minded at the time. I'd sing a bit as well and it actually helped me to have another voice there to build my own confidence."
Doing the rounds in the folk clubs as a duo also build up his self belief.
"It's much more of an egalitarian environment. As an artist, you're not up on a pedestal. There's also a strong socialist element. You're an equal but you're an equal who can play a bit of guitar. You're not a blooming god, there's no light show, there's no bevy of dancers behind you. You're in a room and you're playing and singing and people like it or they don't like it. It's just very honest."
He remembers getting lucky in the studio for their first record, I Want To See The Bright Lights Tonight, an undeniable classic that was recorded in 1973 but not released until a year later.
"It just went down really quickly, I don't think we had any rehearsal with the rhythm section, with Pat [Donaldson, bass] and Timmy [Donald, drums] beforehand. I'd just teach them song by song and we'd still be getting through three or four tracks a day. That's fast and we didn't really hit any brick walls. You expect to have a song that doesn't quite work - do we have to change the rhythm, do we speed it up, slow down? We just tried everything and everything worked and that's unusual so it was a lucky record in that way."
Advertisement
'When I Get To The Border' was an instrumental statement of intent, where accordions, penny whistles and crumhorns combine with the electric guitar, and there's a Colliery band on some of the other tracks.
"I wanted to make the electric guitar an equal partner in the music, equal to the accordion, equal to the fiddle, and equal to the crumhorns. I wanted to bed it into the tradition, perhaps even more than we did in Fairport. The silver band is just something I've always loved. People associate it with the North, but there used to be bands all over Britain, and there still are, playing that style. It's just a beautiful, melancholy, sound."
It's working class; it's music of the people. So it's 'folk' in the truest sense of the word?
"I think it is, yes. It's very much connected to the Industrial Revolution. Every factory, and every colliery had their own band, and there was a keen sense of competition."
Sufism
Thompson saw an ad in Time Out Magazine some time in early 1974 for a Sufi meeting taking place only a couple of hundred yards from his front door and, having read about Islamic mysticism before, he decided to go along. He uses terms like 'surrender' and 'submission' when talking about Sufism and the place it came to occupy in his life. I asked him to try to explain it to an outsider.
Advertisement
"It's like finding my place in the universe," he replies, after pausing for a minute or two to collect his thoughts. "You're not this, you're not this, this is what you are, and having the means to acknowledge that, and being able to praise. I realised, having met Sufism and having a kind of intellectual insight, what that meant the first time I prayed and put my head on the ground, I suddenly thought, 'this feels right. This is what I've always wanted to do'. I've always wanted to praise the creator of the universe, whatever you wanna call it, the great spirit. I feel that is my place, to hand over my problems, my troubles, my ego to the universe, and to just interact with the universe as humbly as possible. I want this position of my head on the ground. To me, that's very important. And as a musician being up on a stage, it's kind of a balance. It's easy to be seduced by the idea that you are more important than other people, that the universe revolves around you, and I wanted to counteract that somehow, I wanted to be in a position where, in one sense, you are the centre of the universe and, in another sense, you're just a tiny component of it."
Thompson stopped drinking straight away, he perhaps just didn't need it anymore.
"It's strange, but I didn't even think about it," he reflects. "I drank a lot, this is what you do. You wouldn't get up on stage without a couple of drinks, you wouldn't refrain from a couple of drinks after a show, or more. And I'd really started to drink at home as well, solitarily, which is not healthy."
"I really stopped on a sixpence. I didn't feel withdrawal symptoms; I didn't feel anything like that. I just felt that whatever was missing in my life, whatever that empty space was, had been filled, had been replaced by something spiritual."
"Things like a alcoholics anonymous, it's a spiritual approach to drinking, to being an alcoholic, it's all about you can't do it on your own, so I think my experience with it was kind of a similar to that."
Thompson thinks of Hokey Pokey as a kind of a halfway house between British variety hall – he was listening to a lot of Gracie Fields and her ilk - and Sufi spiritual music, Andalusian music. It must have been a strange record to make.
"It was," he laughs. "To me it's an unsatisfying record. I like some of the songs individually but it doesn't hang together as a record the way that Bright Lights did or the next record did."
Advertisement
The aim with Pour Down Like Silver (75) was a British suburban version of Otis Redding or Percy Sledge, British suburban soul music.
"I don't know, it was just trying to be basic, to be as no frills as possible. In retrospect there's things I wouldn't do again on that record, some of the tempos sound wrong, some of the approach sounds wrong but I'm very self critical of my albums."
After touring that record, The Thompsons made the pilgrimage to Mecca.
"Going to Mecca is a journey to yourself. You travel thousands of miles and you end up confronted with yourself, in a very uncomfortable way I should say, it's almost like having a true reflection of who you are, but in the process of that pilgrimage there's a kind of a rebirth, it's like you're washed clean, and whatever your wrong doings or wrong actions or whatever you want to call it seem to be washed away in that process. Intellectually it doesn't make sense unless you actually do it."
Is it a gathering at the river kind of thing, having your sins washed away, being baptised and born anew?
"No one would have to say anything, it's similar in that sense, I think. You could do it without saying a word and it would have the same effect. It's just this process that you go through and if you do this so many times and you do this so many times, this will happen to you and it seems to happen to everybody. I can't say why but there is this kind of renewal."
It's something that all followers of the prophet are expected to do at least once in their lifetime. Is that the reason behind that, because it does this to you, it opens your self up?
Advertisement
"I suppose it is, and if you think people made that journey over the last fifteen-hundred years, traveling across the top of Africa or traveling from Indonesia, very difficult journeys. We just jump on a plane and we're there but there were some extraordinarily hard journeys to get to that place."
It must have been difficult to reconcile the life of a musician in the spotlight with being part of this bigger thing. The Thompsons joined a Sufi community in Suffolk but they eventually pulled back from it.
"I think I wasn't ready to dedicate my life to God, absolutely and exclusively, I still had some nonsense to get through, I had to involve myself in music a bit more before I was ready for that stage. Pulling back was a matter of my feeling that the community in the UK was getting it a bit wrong. We learned our practises from the Moroccans and I felt that we weren't quite establishing the right kind of community, I think it was really that basic."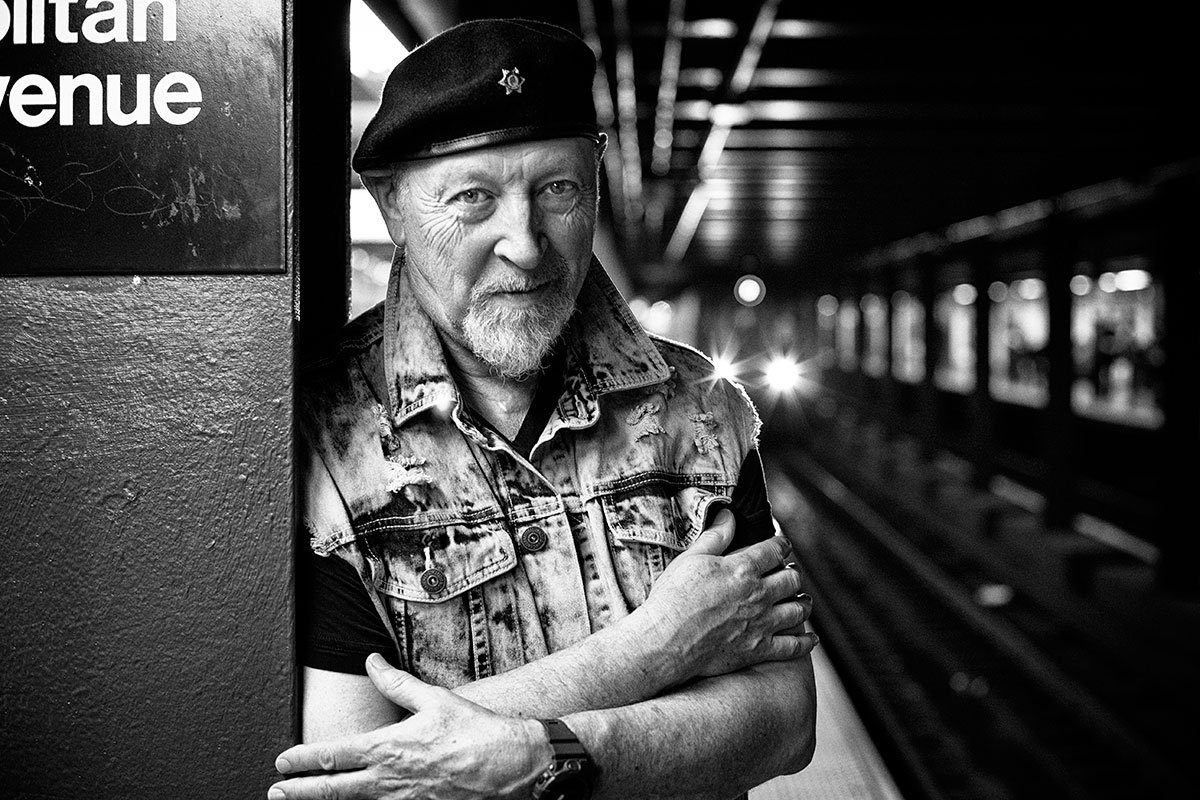 Punk
Thompson saw some hope in punk music, did he feel it was dragging us back from the likes of Showaddywaddy to something more real?
"Dragging it back from glam rock, prog rock and metal, which I thought were pretentious in different ways, and punk was really getting back to the basics with which rock'n'roll had begun before the money guys got hold of it. There's nothing intrinsically wrong with metal or or progressive rock or any of that stuff..."
Advertisement
I raised my eyebrows here to question this notion.
"Intrinsically!" he reiterates. "It just seemed to me it was time to get back to basics. There's great Sex Pistols stuff, I liked The Buzzcocks a lot, some of The Damned stuff I think is very good, it was just more like Sun Studios in 1955, that simplicity."
Three chords and the truth?
"Yeah, three chords and..."
A truth?
"Three chords and some drugs."
People used to "get music" when a band or a musician would come to town, today it's everywhere. Thompson writes that sometimes he'll just listen to one song, turn it up, and that will sustain him for the day. Does he find himself having to turn music off?
Advertisement
"Music is everywhere, you can choose it to be everywhere, but even if you don't choose it, it's still in your life. People love the convenience of having their soundtrack playing whatever they want it - jogging on the treadmill, commuting - you can have that going in the background all the time. For me it's too much. If I'm driving, I don't mind music, but otherwise… I do like to take one Maria Callas track or something, put on the good headphones and have that as emotionally and totally satisfying."
He mentioned earlier how hard it was to find blues records in the early 60s but now everything is there at a click. Does it lessen its value?
"It doesn't lessen its value, per se. It's down to one's attitude," is how he sees it. "I think you need to have more taste these days, more musical discrimination. You have to be more picky than ever, to say I want to hear Korean court music from the 18th century. Right now. I want to hear it now."
I was only listening to the very same thing that afternoon.
"Now I want to hear Hank Snow from 1959. Rather than, here's what the machine is throwing at me, this Spotify machine, this YouTube machine, this is what it thinks I like, and I'm gonna let it dictate its tastes to me. Or I'm in a shopping mall, and they're playing this soundtrack endlessly. I just want to stick cotton wool in my ears, really."
Advertisement
Hard Luck Stories
We move onto First Light (78) and Sunnyvista (79). Thompson is critical again.
"I wasn't happy with them at the time and I'm not happy with them now. I don't think that they're strong records. I think they lack focus. And direction."
There's some great songs there, like 'You're Gonna Need Somebody', I interject.
"Here and there, yeah, but as albums I don't think they stand up. I think we were still trying to find our feet after punk had arrived. We were still trying to figure out what our place in the musical universe was. And I think we had record companies and management trying to steer us towards the middle of the road, and that wasn't comfortable. We didn't go all the way but we maybe went half the way there, to appease record companies, and just ended up kind of a mess. I'm allowed to make some bad records sometimes!"
There were recording sessions with Gerry Rafferty, which we did get to hear a sample of on last year's Hard Luck Stories box set. They are noticeably different from what came next, but why did Thompson reject them?
"The approach seemed claustrophobic. I love Gerry's records, something like 'Baker Street' is a wonderful pop record. I thought, 'well, if a little bit of that rubs off on us, perhaps we'll get in the charts as well', but actually, in practice, it was kind of a claustrophobic experience. Gerry liked to triple track everything, we'd get three pianos, it became a bit of a Phil Spector issue. Three acoustic guitars, layers and layers of backing vocals, very lush, very evened out sound."
Advertisement
In the mini documentary that accompanied the Grizzly Man soundtrack, Thompson spoke about Louis Armstrong, and how he felt that's where the music lives, in the rough part.
"Yeah, absolutely," he agrees, with himself. "Debussy said something like, the music is in the silences. It's in the spaces in between. Gerry's approach, to our record anyway, was that there weren't any spaces, it was very dense. And it seemed a little unexpressive. Having decided we were going to go with a very poppy producer, it didn't sit very comfortably. I think Linda liked it much more than I did, but she always had more of a pop music sensibility."
While we're at it, I ask if the timing of that Hard Luck Stories box set, which compiled the complete recordings of the Richard and Linda partnership, fed into the writing of the book in any way?
"Totally separate," I'm assured. "When they do these big boxes, I'm almost like a peripheral figure. Other people put them together. And if they're nice to me - they don't have to ask me at all because they own the music - and they ask me, I can say I really don't like that track, so I've got some power of veto, but that's it, other people are doing it, so that was a whole separate thing."
Shoot Out The Lights
Joe Boyd came to the rescue again, producing Shoot Out The Lights – their final record as a partnership – and releasing it on his own label. The reviews were quite rightly spectacular, and it went on to be their best-selling record. The book stops there. Was this because the so-called Tour From Hell – they toured the US in the summer of 1982 on the back of Shoot Out's surprise success, despite the fact they had already split as a couple - is a bit of a thorny subject?
Advertisement
"The book really stops in 1975, where I kind of run out of steam, and I didn't want to write about, except as an afterword, the two Chrysalis records or the Gerry Rafferty record. To mention the Tour From Hell would have been interesting."
There are stories about shins being kicked on stage.
"Yeah, that was worse than that. But anyway, it would have meant writing about 76 to 80, which I didn't think was very interesting. There's a lot of stuff there I didn't like, and not a lot of exciting stuff happened. So, I thought, that's the end of this book, and if we do Volume Two, I can pick it up in 81, or perhaps that's a book that Linda will write."
Shoot Out The Lights, because of the reception in got in America for a start, formed the basis of the career that Thompson carved out for himself as a solo artist.
"Yeah, because in America, our career kind of began with Shoot Out The Lights. Not that many people remembered Fairpoint at that point. Shoot Out The Lights was getting played on college radio, so we had a younger audience that came from that, an audience that was 10 years younger than we were, and then after the marriage to Linda broke up, I started touring solo in the States a lot, and was able to build on that, to build a solid live audience, even though record sales were never that good. It became a word of mouth process, and the audience slowly grew, and it's still growing, which is great, some thirty years after that."
You were able to make a living?
"It was a living immediately. I could go out solo, I could play clubs in America and earn a living, and that was fantastic, at a time when, financially, I wasn't doing very well."
Advertisement
The Last Word
In Beeswing's afterword, Thompson says this of Sandy Denny, "I hope she is at peace now, with all the love that is sent her way by those who appreciate her music. Time only adds to her stature."
"It was a shame that Sandy wasn't seen as a great singer-songwriter, like Carole King at the time because I think that would have saved her in some ways, or I hope it would have saved her. Some of it was down to her not being able to write something quite catchy enough for the ear of the album audience, and also a bit too much self-destruction going on as well."
'Music without emotion is a heinous crime,' he writes in his epilogue. That's Thompson's whole approach summed up there, I presume?
"I probably should have said music without the right emotion," he grins. "Because even if you're a marching band playing for a bunch of brown shirts at a rally, there is emotion, but it's just the wrong emotion."
The song 'Beeswing' which gives the book its title has something of the troubadour tradition about it, where the narrator and his "running wild" love, who's "not the factory kind" busk around the market towns. Is that how he sees himself, as part of that tradition, bringing songs from town to town?
Advertisement
"In a sense, I do. Obviously the transport has changed somewhat, you could jump on a plane, you aren't tied to the circuit the way that someone five-hundred years ago might have been. You don't have to geographically go from here to here to here to create a kind of a year circuit but it's the same process. You come to town, you play your songs for people, you move on to the next town and you come back a year later, two years later, and it's the same place, you've got some new songs you're gonna sing to people, it's very similar."
Before we finish, I point towards the pile of books beside me that I had been looking at in preparation. Beeswing itself, Rob Young's Electric Eden, but also David Mitchell's Utopia Avenue and Patrick McCabe's The Big Yaroo. I was fortunate enough to interview both authors about those novels. The fictional band that Mitchell imagined owed a lot to Fairport Convention, and he was quick to acknowledge that, and McCabe went so far as to bring a print out of the Unhalfbricking cover to the interview to emphasise how important the record was to him and his book. Thompson is delighted to hear about this. He professes himself a Mitchell fan who has read everything except this latest one and recognises McCabe's name from The Butcher Boy.
"It's complimentary, absolutely. It's nice that you get noticed. If you get a reference in someone else's work, that's a nice thing. If you get a song in a film or something you think, 'wow, that's nice, I'm reaching a few more people'. We assume people who write books are literate people, people with a bit of brains are seeing what you do and liking it, so it's all nice!"
It's all nice is a good last line.
__________________________________
Beeswing: Fairport, Folk Rock And Finding My Voice 1967-75 is published by Faber.