The Hog: "Given the shit that's hitting the fan worldwide, how on earth do we do merry?"
Respect for the earth and the way the seasons turned was at the heart of the Winter solstice celebrations that took place B.C. in Ireland and elsewhere across the world. But that powerfully symbolic moment has been co-opted by charlatans and cynics and turned into what we now call Christmas. Surely it is time to reignite the love of the natural world that is so desperately needed now…
December has crept up on us, just like that. And yet last year-end's hopes and dreams for 2022 seem lost in a distant past, so very far away from where we find ourselves, in these black, benighted days.
Yes, there will be good cheer this month. Of course there will.
But there's no evading the chilling impact of myriad crises: of climate change, of brutal and bloody war, of housing problems, of energy shortages, of the surging cost of living, of the plight of refugees, of the malign effect of dis-information, intolerance and bigotry, of the sudden shock as tech companies shrink before our eyes.
Advertisement
And yet, Christmas decorations will be hauled out across the globe. There are exceptions, of course – Afghanistan is an example of a no go area for celebrations of a Christian hue! But brightly lit shops, cascades of merchandise and, of course, a rosy-cheeked (and very white) Santa Claus, attended by reindeers and elves, will appear far and wide.
As you shop-till-you-drop and eat till you burst, from Belfast to Bangalore, from Cincinnati to Singapore, those taking your money will wish you a merry Christmas.
Standard retail politesse, you might say. But in 2022, where does it come from and what does it mean? And, given the shit that's hitting the fan worldwide, how on earth do we do merry?
That suggests feasting and drinking and gifting and shagging, a la the ancient Roman saturnalia – not a bad prototype at all! But there are spanners in the works, such that the whole engine might just go up in flames, if we don't take the necessary remedial action…
CONSERVATIVE CHRISTIANS
The ancient people of this island may indeed have been merry at midwinter, but they also gathered to mark the moment where winter's decline into darkness was arrested. When that beam of sunrise light moved across the wall in Newgrange, they knew it was time.
Those were ancient pagan celebrations. For better or worse, they were co-opted by Christians into a festival marking the birth of Christ. But the ever-present respect for the natural world – for the earth, the sun, the moon and the stars – came first. Perhaps, we need to return to that.
Advertisement
As capitalism enveloped the world under its cape, it joined forces with religion and the whole caboodle gradually, but irrevocably, mutated into the hurricane of commerce we now know as Christmas, a veritable globalised beano.
It would be churlish not to acknowledge that it can be great craic altogether, when you have the family and friends and income to make it so. But it's a whole lot bleaker if you don't, as is now the case for so many.
Midwinter may well mark the moment when the long night begins to turn a little bit brighter but it can be damned dark, cold and lonely if you're on the outside looking in.
And so, for all the gifting and bonhomie, up here on Hog Hill we're as perplexed as ever, by a particular paradox of Christmas.
It's that very many conservative Christians seem to see no contradiction whatsoever in, on the one hand, celebrating the birth of Christ, which they believe in and whose teachings they profess to follow – and, on the other, supporting policies that are entirely incompatible with those same teachings.
PEOPLE OF FAITH
That, you may say, is a characteristic of organised religion. Hypocrisy, sleaze, sexual abuse and cover-ups may well be the polar opposite of what we're told the teachings of Christ represent – but as we have been hearing again, this time in relation to the sexual abuse perpetrated by the Spiritan Fathers (aka the Holy Ghosts) in Blackrock College and the Vincentians in Castlenock, they're lodged deep in the marrow of many religious "congregations".
Advertisement
Those specific organisations have ducked and dodged the responsibility to pay fully for their crimes, with all the cynicism and ingenuity they deployed in keeping their miscreants one step beyond discovery and restraint. But in this they are following a well-worn path. Because all of the religious orders involved in sexual abuse – and indeed other forms of abuse – have done exactly the same thing.
Cover-up, deny, play musical chairs, enable known abusers to start again elsewhere, protect the organisation above all and screw over the children – until it all comes out, when the new default position is to pretend to be sorry, and keep the key to the safe containing the massive loot of the Church as far away from those abused as possible.
And yet, some of these people have the gall to lecture the Government on social justice!
What is it with "people of faith"?
Look at Northern Ireland, where men, women and children have been intimidated and killed because they were the wrong kind of Christian. On both sides, let us never forget.
Advertisement
Elsewhere you have right-wing parties and lying politicians espousing violence against strangers, meanness and exploitation, abandoning helpless refugees to the oceans and supporting the death penalty – and all of them drawing crucial support from fundamentalist Christians of one stripe or another.
Fundamentalist Christians who have been, indeed still are, a key strand of support for the nastier Republicans who flourished under Donald Trump.
Then there's Jair Bolsonaro in Brazil. Orban in Hungary. Duda in Poland. Meloni in Italy and Marine le Pen, and her newly installed, and chilling, successor Jordan Bardella.
Not forgetting all the oligarchs behind them – and their various Christianities. Think of Putin and his local religious henchman, the boss-man of the Russian Orthodox church, Patriarch Kirill of Moscow.
FFS! Have any of these Christians even read their New Testament?!? Where's the peace and love?
And yeah, yeah, yeah, of course there are equally awful monsters of other faiths and, in the case of North Korea, of none. But right now we're talking about Christmas.
MONEY-GRABBING GROTESQUES
Advertisement
We're all atheists up here on Hog Hill, but we're happy to acknowledge that at least the Christ of the Gospels preached the merits of an honest, gentle, peaceful, tolerant, forgiving and frugal life.
Indeed, much of the political and cultural worldview that we admire, including Nordic models of deliberative democracy and social justice, have their roots in 19th century progressive Christianity.
If the messiah's 2.2 billion followers stuck more closely to his words, we'd have an awful lot more peace, harmony and equality in the world.
Do unto others as you'd have them do to you. Take what you need and leave the rest. It's easier for a camel to fit through the eye of a needle than for a rich man to enter heaven. Let he who is without sin cast the first stone.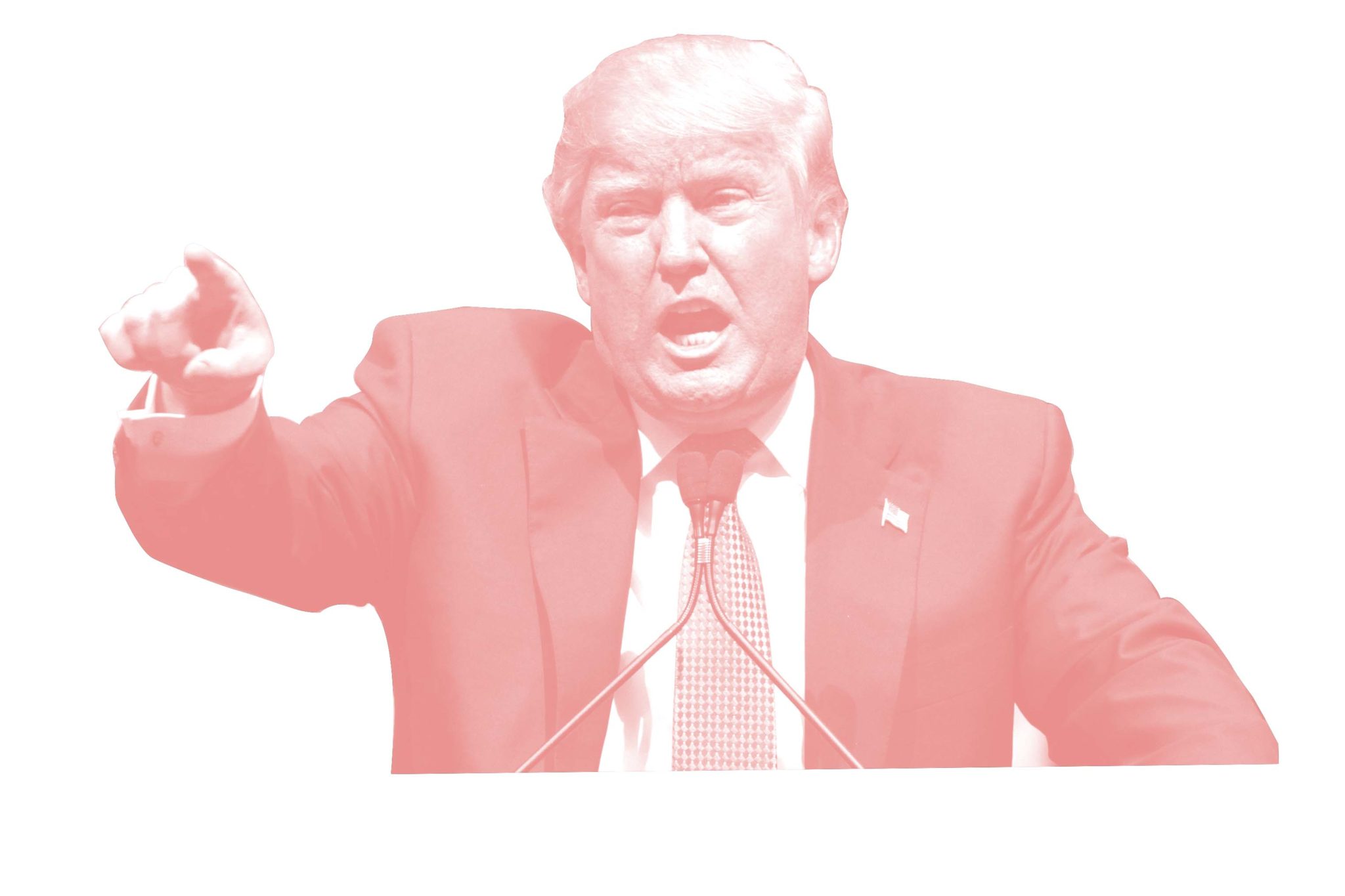 How can you square these admonitions with the attitudes and behaviours of the "Christians" who support racist, intolerant, imperialist, money-grabbing grotesques?
As for the season that's upon us, how, as Charles Dickens asked in his A Christmas Carol, can you do merry without generosity of spirit, of mind and deed?
Advertisement
And yes, as we look out beyond our circles of light, we see many long shadows: of war, hunger, disease, poverty, exploitation, trafficking, inflation, rent squeezes and misinformation. It's hard to avoid a great despondency.
They say that the darkest hour is just before dawn. Well, that's an idea for us all to cling to.
Newgrange dates from long before Christianity. That shaft of light moving along the wall tells us that, whatever we humans do, the earth will still revolve around the sun, the seasons will keep on turning, the days will grow longer and brighter.
Deep below the earth, the first signal travels from root to branch and the cycle begins anew.
January and February will bring our coldest days of winter, and probably a whole heap of trouble and strife. But that shaft of light at Newgrange is also a ray of hope.
While there are clouds over Christmas and New Year 2022, we've all earned the right to saturnalia.
Just so long as we don't forget those outside the light-filled circles.
Merry Christmas one and all!
Advertisement
The Hog
Read more analysis in the new issue of Hot Press, out now.