Student Special: "We need, collectively, to learn to listen again – and college is a very good place to start"
There are many challenges on the horizon for people – most of them just out of school – who are entering college for the first time. These are discussed in detail in the special Student Issue of Hot Press. But one of the most fundamental, where college, and learning, are concerned has to do with how our thoughts, ideas and convictions are shaped. In recent years, the public space has become nastier, more polarised and far more intolerant, with even people who think of themselves as woke engaging in bullying on a grand scale. So, what ever happened to the idea of agreeing to differ?
We were all working away like busy bees – preparing for the student issue of Hot Press among other things – when the news came through about Lizzo. The outspoken crusader for body positivity and opponent of fat-phobia was being accused of sexual harassment. Of creating a generally hostile work environment. And, most ironically, of body-shaming.
A lawsuit making these claims against Lizzo, her production company Big Grrrl Big Touring Inc., and the head of her dance team Shirlene Quigley, had been filed by three dancers, Crystal Williams, Arianna Davis and Noelle Rodriguez – two of whom had been fired by Big Grrrl and one who resigned in sympathy. Their claim was followed by complaints from six other dancers. The menace to Lizzo's career was mounting.
The allegations against Lizzo are a bizarre mixture, containing elements both of lurid behaviour and religious fanaticism. To wit, the lawsuit claims that Lizzo pressurised dancers into going to a nude show in Amsterdam and eating bananas placed in nude dancers – presumable female – genital areas. On the other, it accuses Shirlene Quigley of forcing people to participate in Christian prayer, irrespective of their beliefs or lack thereof, and of berating those who didn't share her religious devotion. The assertion is made that Lizzo and others on her team knew that the dancers were being put under inappropriate pressure and did nothing to prevent it.
You can see the lines being drawn straight away. Lizzo makes brilliantly catchy pop records that ooze positivity. But the core message has always been about empowerment, in particular of plus-size performers. That schtick could be undermined fatally if the accusations stick.
And in that respect, Ron Zambrano, a lawyer for the dancers, was going for the jugular.
Advertisement
"The stunning nature of how Lizzo and her management team treated their performers," he said, "seems to go against everything Lizzo stands for publicly, while privately she weight-shames her dancers and demeans them in ways that are not only illegal but absolutely demoralizing."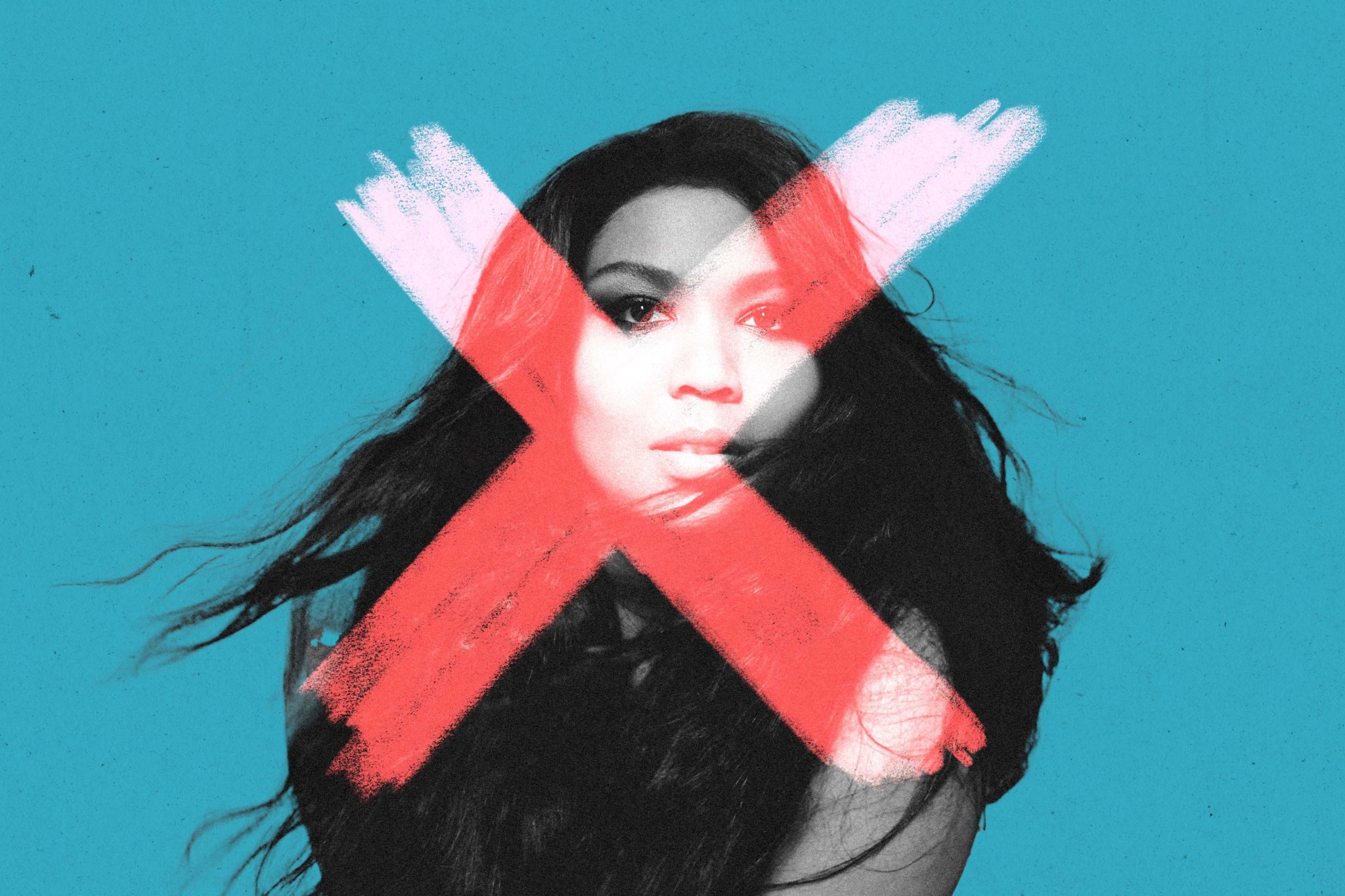 SHADES OF GREY
People were shocked. What do you do when one of your woke heroes turns out to have feet of clay. Or is accused of as much. Would her uber-fans rally around to defend her, in the way that fans of an artist might have in the past?
One of the youngest of the gang in Hot Press was clearly upset. "I always liked Lizzo," she said. "Now I'm going to have to cancel her."
More than one person in the room gulped air.
"You don't actually have to cancel her," a less youthful colleague said.
Advertisement
The conversation rocked back and forth. No one became emotional. It was, it turned out, a refreshingly thoughtful exchange. But the fundamental question raised is an important one. What is the appropriate response when potentially damning accusations are levelled publicly at an individual, whether it is by one or more people?
Do you rush to judgement and start to burn the artist's records, as happened to Sinéad O'Connor, after she tore up the picture of the Pope on Saturday Night Live?
In fairness, that at least was clear-cut. Sinéad – bravely, I believe – decided to make a dramatic public statement, in front of a huge television audience, calling on people to fight the real enemy. She was targeting the institutionalised child abuse engaged in – and covered up by – the Catholic Church in Ireland and across the world. She probably hadn't anticipated just how incendiary it would prove. That said, knowing Sinéad, she'd probably have done it anyway.
She wanted her point to be understood clearly and unequivocally and it was.
You might argue the toss. On the one side, the Roman Catholic Church has always been a haven for paedophiles and hypocrites and it's about time that someone had the courage to say so publicly; versus, it's not fair to tar all priests, or indeed the Pope, with the same brush – a lot of them are good men trying to do their best to help other people.
I was with Sinéad. On the issue of paedophilia, and child sex abuse, the Church had got away with its outrageous hypocrisy for far, far too long. But whatever feelings people had about Sinéad were based on an undeniable fact: she had deliberately torn-up a picture of the Pope on live television. People knew exactly what they were voting for or against.
It's different with Lizzo. She stands accused. It doesn't look very good. But how many shades of grey are involved?
Advertisement
"The last few days have been gut-wrenchingly difficult and overwhelmingly disappointing," she said in a statement on Instagram. "My work ethic, morals and respectfulness have been questioned. My character has been criticised. Usually I choose not to respond to false accusations, but these are as unbelievable as they sound and too outrageous not to be addressed.
"These sensationalised stories are coming from former employees who have already publicly admitted that they were told that their behaviour on tour was inappropriate and unprofessional."
You can pore over stuff like this as if it is a card game – and once lawyers are involved it is – and believe that you have spotted the tells. Huh – she doesn't actually deny anything. If they're too outrageous not to be addressed, then why not address them properly? Where are the specifics? But the truth is that I don't know. You don't know. We don't know. No one who is at a distance from the relevant events does. When it comes to an action for damages, things can be misinterpreted or misrepresented for maximum effect. That's what lawyers do.
The fact that there's a number of accusers makes the case against Lizzo appear stronger. It may even be specifically because the dancers thought they were joining a genuine movement for change that they became sufficiently disillusioned to decide that they should take a stand.
But no one is perfect. People are complicated. They make mistakes. That's doubtless true of Lizzo. It is also, almost certainly, true of the people who are making the accusations. I don't have any time for organised religion, but the old line from the gospel of John is a good one: let he – or she, I'd add – who is without sin cast the first stone.
I'm not sure when people started to think that the artists or singers they revere should be perfectly blemish-free, paragons of supreme virtue. The plain fact is that they come in all shades and stripes. And a lot of them become very messed-up, or lose control of events, when they are rocketed to stardom.
So maybe Lizzo got high on the improbability of it all and fucked up, wittingly or otherwise allowing people around her to treat employees badly. And if that is the case, their rights have to be respected. On the flip-side, perhaps Lizzo can learn from it. Fail better. The honourable and the decent thing for fans to do is to give her the opportunity to reflect, and to improve her operation, if that's what's necessary. But she also has a right to defend herself if the accusations are unfair or plain wrong.
Advertisement
ANGRY ARGUMENT
Why should we care? Because how we treat the people around us matters enormously.
There is perhaps a lesson in this for students starting out on a new college year: that one of the best things you can learn to do, early on, is to cut other students, and indeed lecturers, a bit of slack.
People are more concerned about their own mental health than ever before. That's good. The reality of people struggling is no longer simply brushed under the carpet. Individuals are allowed to talk about it. The burden of shame has been lifted.
But what about other people's mental health? What about the impact that attacking people publicly can have on individuals, or groups? What about the damage that a pile-on on social media can wreak on people, whether they're stars or just a fellow student in a college society?
Advertisement
Since when is openly expressing hatred a good and a moral thing? How has joining in the vilification or the abuse of an individual become a badge of honour? Why is it that people who are opposed to bullying when it happens to them or their friends can be so comfortable switching to the other side, and ramping up the finger-pointing, the insults – and the bullying?
Why would anyone think that this vicious, aggressive side of social media is something to be admired and practiced?
I am under no illusions about our history. Irish people have done terrible things in the past, or allowed them to be done. The treatment of unmarried mothers, and of their children, throughout most of the 20th Century here was appalling. The judgemental-ism involved was pernicious and wrong.
Some of us campaigned for many years to undo the stranglehold exerted by those who bullied, coerced and abused women who had sex outside marriage. And it is true that Irish society in general shifted gradually, and finally wakened-up to the deep-seated wrongness of standing in judgement, persecuting and ostracising people who went against the dominant religiously-driven ideology.
The hope was that, thus 'woke', we would usher in an era of openness, generosity, diversity, inclusion, equality, fairness, mutual respect – and kindness.
Of course the latter sounds like a cliché. And, in truth, it is very hard to imagine kindness being extended to, say, the likes of Vladimir Putin right now. So, in truth, not everyone is deserving.
But on a day to day basis, the other citizens we meet and interact with are. And that extends – or should extend – to artists and public figures. They are mostly ordinary, decent, flawed but generally well-meaning people. We might disagree with them. And work hard to make sure that what we believe wins democratic support. But we do not, and cannot, claim to make the world a better place by shouting and roaring at them, spitting in their faces, or 'cancelling' them.
Advertisement
Most people don't want to be shouted and roared at themselves. They hope for the kindness of strangers. Well, if it is something you might wish for yourself, the first thing to do is to afford it to others.
In recent years, something toxic has been released via the exploitative algorithms of social media that risks stifling and ultimately killing the idea of rational, open, sincere discussion and reflection. This is important to academia. And so, we need, collectively, to learn to listen again - and college is a very good place to start.
To take two examples of positive, progressive social change here, the referendums on Same Sex Marriage, and on Repealing the 8th and making abortion available in Ireland, were won by engaging effectively with people who had once been on the other side. We carried the day for human rights, and for respect, not by spraying people with the insulting spittle of angry disagreement, but by making the case thoughtfully and carefully. And by showing that we all benefit ultimately from greater tolerance.
We all want it for ourselves. The best way of encouraging that is by being among those who extend it to others at every opportunity.
The Student Special Issue of Hot Press is out now:
Advertisement