As people celebrated the new year, almost no one had any sense of the horrors that were about to be unleashed on the world. There had been signs in China. But the authorities were at first slow to respond. Then the shit hit the fan – and ever since the death toll has mounted as the SARS-like virus dubbed Covid-19 raced across the globe – stopping everything…  Photography: Karen Kelleher.
Viruses and humans have conducted a dance of life and death since our forebears flopped out of the primordial mud many millions of years ago. Mostly, they just wash through us but from time to time they take us with them and sometimes in very large numbers, as happened just over a century ago, when the so-called Spanish Flu decimated a world already shorn of young men by World War I.
So, public health officials and epidemiologists are ever-watchful. Or they should be.
Percentage-wise, the biggest threat is that an influenza virus will mutate, so that it can hop from birds or pigs to humans. In recent years we've had bird flu and swine flu, which was a pandemic in 2009. But others are out there too, like Ebola, SARS and MERS, a particularly nasty coronavirus that emerged in the Middle East in 2012.
The thing is, the sly bastards keep changing. Mostly, the really dangerous variants die off – but every now and then a virus and humans cross one another at the wrong moment for us. While we need to be lucky every time, they only need to be lucky once to cause huge devastation.
These unhappy crossovers tend to happen in places where humans and animals, wild or farmed, or both, are in very close proximity and where hygiene is poor. By a very great distance, the greatest risks are associated with Southern China, South East Asia and West Africa.
Advertisement
This time, the word is that something happened in a fish market in China's tenth-largest city Wuhan late last November. The actual species jump may have been elsewhere, in a so-called wet market, where wild animals like bats or pangolins are sold as food, their fresh meat regarded as a delicacy. If so, delivery drivers, moving between the two markets, were almost certainly the vectors.
The illness that took hold in the fish market at first looked like a cluster of pneumonias – until it didn't. One local described it as a SARS outbreak but he was silenced. How much time was lost at this juncture will, in the future, become a matter for serious analysis and debate. As will the extent to which the Chinese authorities made a serious error by failing to alert the World Health Organisation and giving others more time to mobilise.
Travel warnings were issued. It was early in January, about six weeks after the initial outbreak when Chinese scientists announced the discovery of a new coronavirus that could transmit between humans. BAM! It was a bombshell. But the reality is that the response across the world was leaden.
Late in January 2020, the Chair of Public Health Medicine at the University of Hong Kong, Gabriel Leung, estimated that the true number of infections was likely to be ten times more than had been officially reported. He warned that draconian measures might slow the virus' progress but nothing could stop a pandemic. He predicted that infections would grow exponentially, peaking in late April or May 2020 and that at its peak there could be 100,000 new infections a day.
That chilling warning notwithstanding, in hindsight the authorities elsewhere seemed bizarrely complacent…
Those Last Heady Days
Looking at the timeline of what we now know as the Covid-19 pandemic is chilling. The numbers seemed small and isolated at first. Then they grew. It spread. Leung was right. Doubling and then doubling again – and again. Dozens became hundreds, then thousands and now millions. And it's almost everywhere in the world.
Advertisement
Everything has been turned on its head. Borders are closed, planes are grounded, the global economy is in freefall, basic freedoms have vanished and lockdowns are widespread. Live music has ground completely to a halt. Sport too. We have new concepts like social distancing and cocooning to contend with. Totally new ways of working and playing. We are on a different planet. All changed. Changed utterly. In just three months.
Remember Ireland in February? Like, eight weeks or so ago? A handful of us might have noted the reports of this new virus. But everyone was fixated on the general election. Ah yes, that was the election that was all about change, wasn't it? We were so comfortable with our economy, we decided that it was time to fix society, pay more taxes, build more houses and apartments, get more nurses and teachers and doctors and roads and rails and… hence the Sinn Féin surge, then the hung Dáil.
The ironies abound! People voting "for change" because young people are living with their parents into their 20s, and demanding a new era of housing for all, only to find themselves locked down at home two months later, unable to travel or shop or go to pubs or restaurants or concerts or hairdressers or watch or play sports or go to the gym, furiously pounding the pavement to burn off energy and frustration…
Jesus wept. What we'd give now for the comforts enjoyed back in those last heady days before the shit hit the fan, eh?!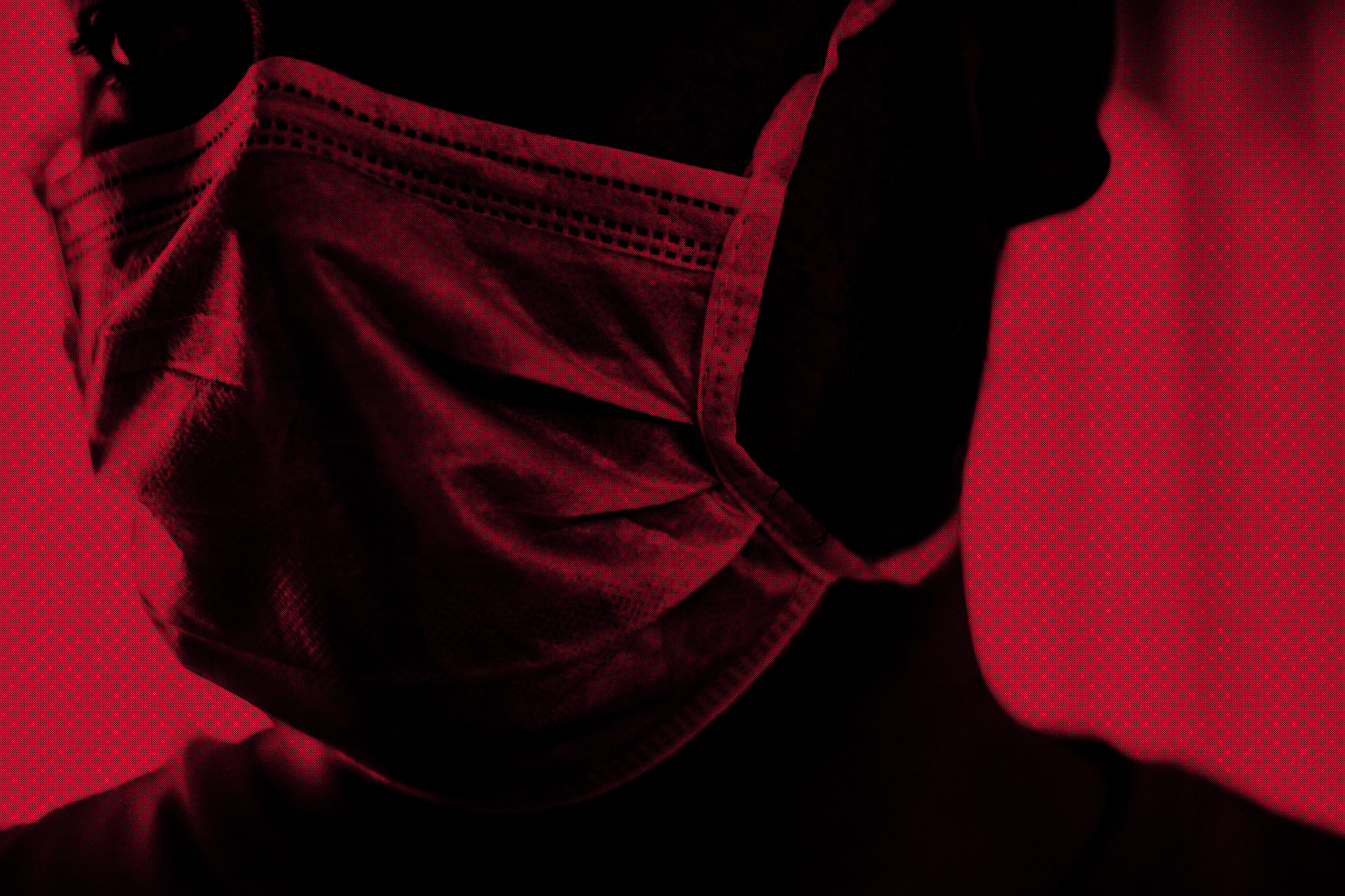 It's Been Out For Far Longer
One pharmacist in central Dublin says that he noticed an unusual pattern, from January. He issued about 40% more prescriptions than average at that time of year, for antibiotics to treat chest infections. He is convinced that Covid-19 was circulating in Ireland even then, well before we all got worried about Italian rugby fans arriving here for a Six Nations match, potentially carrying the infection.
Advertisement
It is reported that there was a spike in pneumonia cases in Italy in January and early February. Retrospective analysis may reveal that this was the case elsewhere too.
Some countries succumbed to more virulent infection, earlier than others. Iran is one. Italy is another, the outbreak there concentrated in Lombardy in the north. Spain has followed. The numbers in the UK too have climbed like a cliff in reverse.
We were shocked and deeply frightened, watching the speed with which the pandemic took hold and the numbers dying. But as the days pass and the contagion spreads yet further, especially in the United States, these graphic figures now represent an appalling vista.
The virus is extremely threatening for older members of society and those with underlying conditions. But its virulence has been compounded in many countries by a lethal combination of complacency, incompetence, inefficiency and denial. By what appears like deliberate under-reporting. And by politics, of course. Why, for example, do Brazil and Russia report so few cases?
Nowhere is the impact of political failure clearer than in the United States where, after months of Trump obfuscation and denial, even the White House is now predicting that up to a quarter of a million people could die, which is vastly more than succumbed in China. Meanwhile the CIA is trying to prove that they are now under-reporting in China.
We probably won't know just how early Covid-19 was actually circulating until there is widespread blood-testing for antibodies. The number of actual infections, past and present, is clearly far higher than has been measured, since many countries are only testing severe cases or patients requiring hospitalisation. But there's mounting evidence that it's been out there far longer than we thought, and that more people have been infected. And that many have likely recovered. If so, this may change the picture. But for now, the news is relentlessly bad…
There Will Be Great Sadness
Advertisement
On February 28, we had the first report of Covid-19 in Ireland. It was a woman who travelled through Dublin airport on her way home to Northern Ireland from northern Italy.  She later tested positive for the illness on returning to her home in Belfast. The following day a secondary school "in the east of the country" – subsequently revealed to be in Dublin – was closed for a fortnight after it emerged that a male student had the virus. He too had returned from northern Italy.
A day later the majority of Google's 8,000 staff and contractors in Ireland were told to work from home after a member of staff reported flu-like symptoms…
Hard to believe: that was only six weeks ago. It feels like much more. So much has happened.
Case numbers have hugely increased in Ireland: last weekend we passed 4,000 positive tests and 120 deaths. The predicted surge is upon us. But the truth is that we have so far kept the lid on it better than many.  In the UK, the death rate per million is over twice that in Ireland. It could be so much worse here. At the time of writing it looks as though we have, as they say, flattened the curve and our trajectory is beginning to resemble that of China which, for all that will be said and written, controlled the outbreak relatively effectively and thereby limited mortality.
If this is maintained, it is a signal achievement and is due to good management, deference to expertise and timely action. Almost certainly, the key driver from a Government and HSE perspective was that they knew that our health services would be swamped if the virus were allowed to course unchecked through the population. It hardly matters. Looking at other countries where it was allowed to run loose confirms that we chose wisely.
In this regard, it is important to acknowledge that there has been a quite remarkable mobilisation on the part of the community as a whole. A few exceptions apart, everyone has done their bit. Conor McGregor weighed in by paying for masks! Indeed, as the crisis has unfolded, those vital human qualities of neighbourliness and compassion have unexpectedly surged in parallel with the virus. So too has our appreciation of those on the front-line.
We're still in the thick of it. We need to keep our distance. Wash our hands. But the moment will come when we know that we are moving towards the close of this chapter. We will be able to think about the bigger picture then. About what we've learned in this crisis: about ourselves and about the world alike.
There will be great sadness between now and then. People will die. Some young. But when all the dust settles, maybe what emerges from disaster will be better than what has gone before. Perhaps even a lot better. After all, Britain's welfare state and its fabled, if now emasculated, National Health Service arose from the debris of World War II.
Advertisement
Why not aim for a similar transformation here?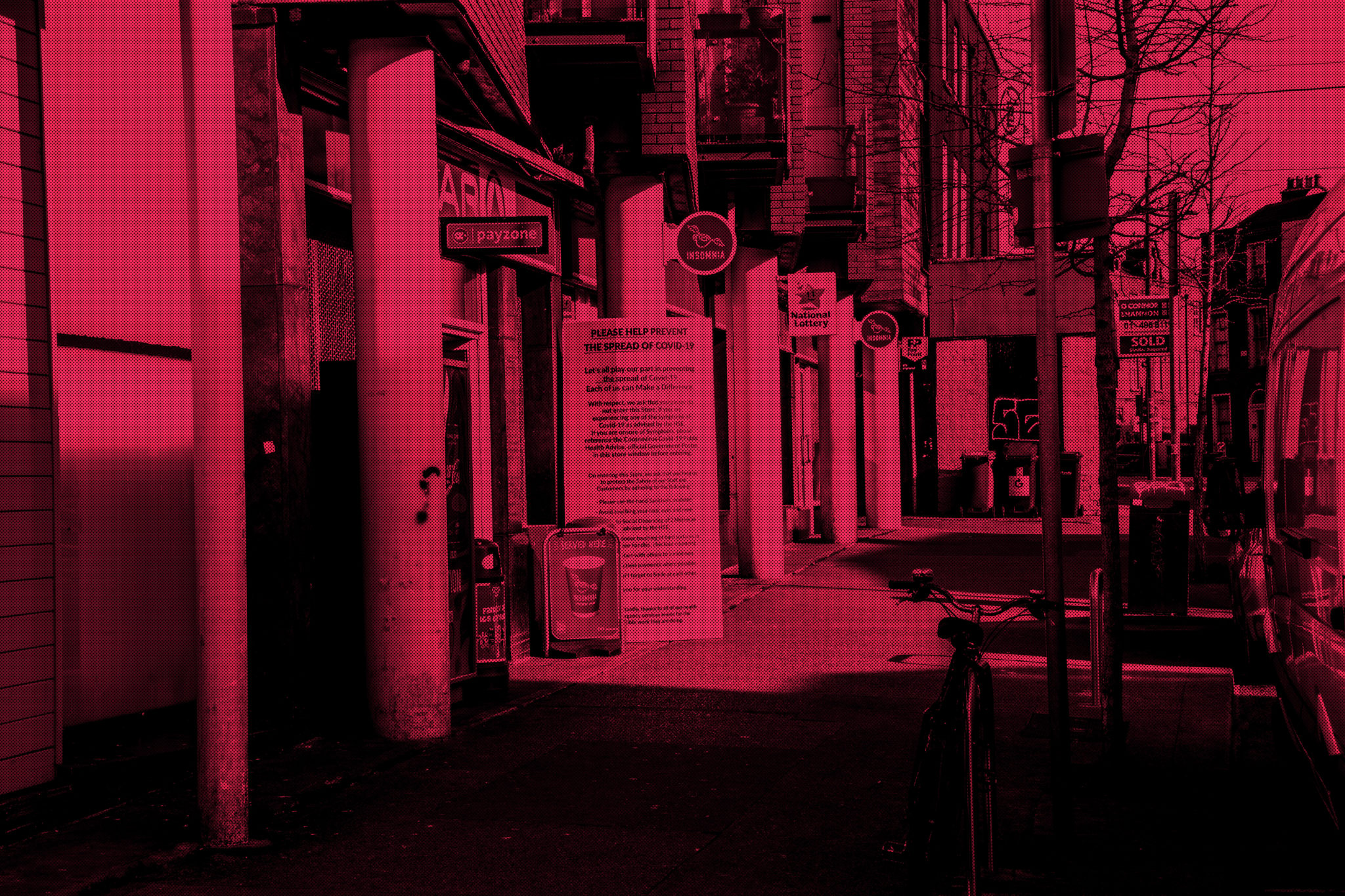 Boris Johnson Gets The Virus
The response to Covid-19 of the populist buffoons who are in charge in far too many countries now has been tragically inept. It is hardly surprising. The President of the United States, Donald Trump led the way with his initial dismissal of the virus as a mild flu. Slowly, steadily, it has been showing him who's the real boss.
Current projections for the US are genuinely scary, from a humanitarian point of view. But also from an economic, social and cultural perspective. The US is far too important to be in the hands of such a wretch but that's how it is.
Having started out as a Covid-19 denier, he has flip-flopped. Tried to dump the blame on anyone and everyone else he can. Politicised the pandemic by calling it the Chinese virus. But so far, astonishingly, his poll ratings are up. You wonder about people's sanity.
There is a nasty possibility now that Trump might try to use the pandemic to adulterate the US presidential election in November. He and his lapdogs in the Republican Party will use the crisis to have a very serious go at restricting voter registration and voting hours, to effectively disenfranchise Latinos and African-Americans.
Advertisement
In Hungary, Victor Orban has made a grab for power, pushing through a law, with the co-operation of parliament, that allows him to rule by decree.
The UK is also in a horrible mess. A few weeks ago, the Prime Minister, Boris Johnson was jauntily advocating that Britain ride it out and build herd immunity, that it would be tough but the best course was to take it on the chin. That's all out the window now. In terms of death toll, the UK is fifth in the world, surpassing China, on a fraction of the population base. The health service is in chaos. Business activity is at an historic low. And on March 26 it was announced that Boris Johnson had come down with the virus. At present, he is under orders to self-isolate for a second week. Others in the UK pandemic team are also ill.
If they weren't in isolation, you might see a lot of egg on faces. If they weren't wearing masks, that is.
The Perils of Flattening The Curve
All across the world, the coronavirus has decimated economic activity. Whole sectors have been closed and shuttered. Some won't recover. Others will be changed entirely. Retail has collapsed. Construction has stopped. The aviation industry is in deep trouble. So is tourism.
The positive view is that this isn't like 2008. It isn't a structural collapse. As a result, the Irish government has been able to borrow money at very low to non-existent interest rates. They have introduced measures which offer a three-month window, during which people can be kept on the books of the company that employs them, and paid 70% of their income (up to certain limits). There are flaws in the system, but so far the Taoiseach Leo Varadkar and the Minister for Finance Paschal Donohue have done more or less the right thing.
But how long can they sustain this? Will it be possible to lift current restrictions by the end of June? Pandemics have a natural cycle but by "flattening the curve" we, and the Asian countries, have extended its tenure. We don't know for how long. We also don't know when a vaccine will be available or, more worryingly, whether a vaccine will confer long-term immunity or might – like the flu jab – be needed annually.
Advertisement
Some businesses, like hairdressers, will have a major boom once restrictions lift. But others will take much more time. Our construction industry is dependent on imported skills and labour. Many immigrant workers have gone home. Will they return? And if not, what then?
Interestingly, we have seen a lot of Irish getting the plane back home, notably in medicine. Do these returning heroes include any of those who sent sneering missives home over the past decade about how fantastic it was to work in Australia or Dubai and how they'd never return to this benighted shore?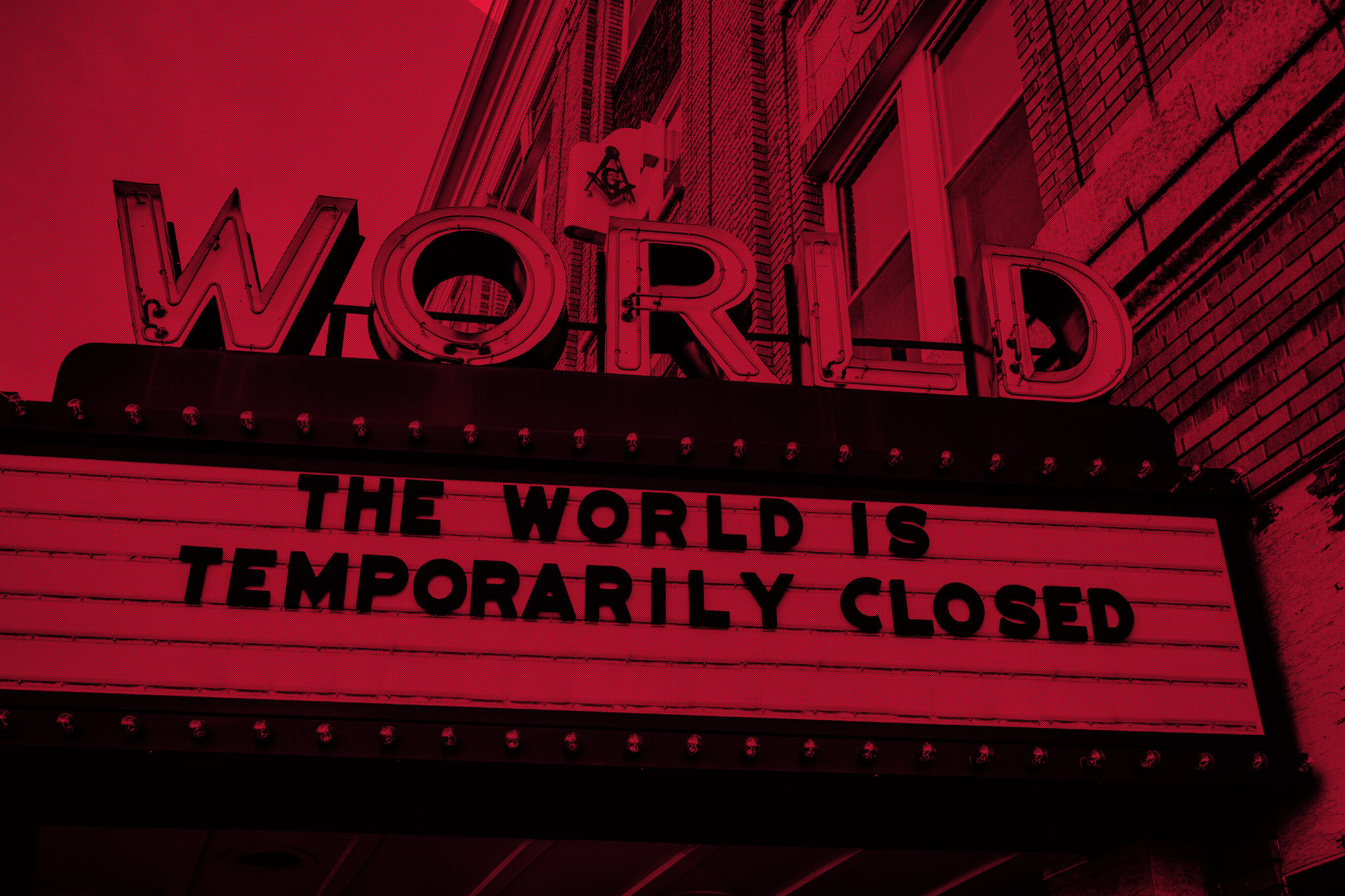 Whatever Happened To The Music?
Arguably, only the aviation industry has been worse hit than the music, entertainment, hospitality and sports industries. Because it is around these activities that crowds gather – whether it's 100 people in a restaurant or 80,000 in an arena.
When the first restrictions on gatherings were announced in March, the hope was that everything would be back up and running by the beginning of April. Look how naïve all of that seems now. At the moment, numerous music festivals are still in the summer schedule. But how many will go ahead? There is no knowing. But the fear has to be that the entire calendar of events will be wiped out.
For musicians, it is a disaster. The vast majority of artists live a kind of hand-to-mouth existence. Musicians and band members need to play to earn a living. In particular, the festival circuit offers the opportunity to earn a decent crust, as well as the opportunity to win new fans in legions. As a result of the cancellation of all events, even mid-range acts will take a huge hit that they can't afford. And, as of now, not enough has been done by the Government in Ireland to soften the blow across the creative industries.
Advertisement
It isn't only musicians who have been hammered. Elsewhere in Europe, legislation has been put in place which offers promoters some sight of a way forward – even as they see huge events being cancelled across the board. Here, however, at the time of writing, nothing has been done to assist in managing the fall-out – and it could be immense. In Ireland we have become used to seeing all of the biggest names in the world of music gigging here on a regular basis. We buy more tickets for live shows than anywhere else on the planet. We also produce a huge number of world-class acts.
All of that has been placed in mortal jeopardy by Covid-19.
The same is true in relation to sports. The Six Nations, Euro 2020, The Olympic Games, Wimbledon, The Masters golf tournament, the Premier League – they have all bitten the dust. Even the mighty men of Hot Press Munchengladbach – enjoying their best season in years – have seen all of their games cancelled for a few months.
Covid-19 may sound like an obscure Russian team in the Europa League but it's a Premier League virus and it has, more or less, shut sport down entirely, right around the world. The economic impact of this will be immense. If the global lockdown lasts long enough, clubs will go to the wall. Governing bodies and associations may well go with them.  It couldn't have happened at a worse time for football in Ireland, which was deemed before Covid-19 exploded, to be on the verge of finding a way back from the edge of the abyss.
The Death of Civil Liberties
There is another, perhaps more sinister aspect to all of this. The shutting down of society to curtail the impact of the Covid-19 pandemic has been achieved through a wholesale waiver of civil liberties.
Were it imposed for any other purpose, we'd not be talking of "self-isolation", but instead about house arrest. In Ireland, An Garda Siochána now has a remarkable range of powers and sanctions. Rights we've long considered normal have been suspended indefinitely.
It might be amusing if it weren't so desperately serious. Members of the commentariat, and politicians alike, who once declaimed the primacy of human and personal rights and entitlements, not to mention the importance of dissent and civil disobedience in various circumstances, have suddenly started preaching the need for draconian impositions and compliance.
Advertisement
The Chinese Government will be grimly amused at how quickly everyone has come to espouse the need for social controls and civil obedience. And one suspects that in many parts of the world, the legislation, which in many ways is authoritarian and paternalistic, will linger on the statute books long after the pandemic has passed. And it will, almost certainly, be used and abused into the future in many jurisdictions.
We will have to work very hard to ensure that Ireland is not among them.
The Rise and Rise of China
This too will pass, they say. It is an ancient mantra and it probably holds good. We don't know when. Or how far-reaching the changes imposed on us all will be. Will employment in Ireland ever return to the historic highs experienced in the final months of 2019? How many companies will successfully return from hibernation? A depression has been threatened. Just how severe will it be?
When all this dies down and the dust settles, we may well find that a new world order has taken shape. China, now emerging from the pandemic, has been flexing its soft power. This includes gifting masks and advice and pharma knowledge.
In contrast, the USA will see a far greater death toll and looks set to suffer much greater economic damage. A couple of days ago, US State Governors challenged Donald Trump's claim that the US was well-stocked to test and care for coronavirus patients, complaining that individual States were in competition with each other for equipment and meds. To rub it in, Russia dispatched a planeload of coronavirus gear westwards, a gesture described by Donald Trump as "a very nice gift."
The US has for a long time been the world's most powerful economy. It should have been better positioned than any other country to deal with Covid-19.  But it may end up being the hardest hit. The reason is not hard to divine: it is Donald Trump himself.
Advertisement
The USA is immensely rich and powerful but it is currently in the hands of a huckster, a narcissistic chancer. How can a man who routinely derides expertise and bigs-up his own addled hunches lead such a complex country through an almost uncontrollable crisis like this? Answer: he can't and as a result the US, and therefore the world, will suffer the economic consequences for years.
China, on the other hand, might just step into the breach.
Remembering Li Wenliang
The countries that are faring best against Covid-19 are the ones that took the advice of health experts early and followed that advice well.
It is odd, then, that the crisis has unleashed a flood of fake news, conspiracy theories and quackery. One fourteen-year-old of our acquaintance told her aunt that Covid-19 would be cured by having constant sex. Would that it were true, but it isn't! But it's out there on some teen-friendly platform. And much else like it.
Every crisis generates conspiracy theories: that China developed the virus and has an antidote ready for sale at the opportune moment. But someone else says it's all an American scam. Brazil's increasingly discredited Jair Messias Bolsonaro says it's a media con.
But in China, things have come full circle. There is no doubt that the authorities there made very serious, possibly catastrophic mistakes. When evidence emerged of a new coronavirus, through a cluster of pneumonia cases in Wuhan, reporting was suppressed. Li Wenliang , a physician in Wuhan Central Hospital, warned his colleagues of a SARS-like illness in December 2019.  When his warnings went public, he was summoned by police and reprimanded for making false comments on the internet. He subsequently contracted Covid-19 and died on February 7.
Advertisement
Following a public enquiry, the Supreme People's Court exonerated Li Wenliang. The court stated that: "If society had at the time believed those 'rumours', and wore masks, used disinfectant and avoided going to the wildlife market as if there were a SARS outbreak, perhaps it would've meant we could better control the coronavirus today."
"Rumours end when there is openness," they added. And so say all of us…
Order your copy of the new Hot Press 'Stay Safe' Emergency Issue below.