South Dublin on a balmy summer afternoon is an unlikely starting point for a revolution. But it was here, in June of last year, amid the red-bricked ostentation of deepest Donnybrook, that Idles came out roaring.
Under blue skies and in the shadow of Energia Park's modest single-tier stand, the punk five-piece were playing their debut Irish gig. It shouldn't have worked. Tea-time loomed, the venue was not quite full. And, with the greatest of respect to Leinster schools rugby, the care-worn stadium was not exactly ground zero for anti-establishment fervour in Ireland.
Yet Idles were completely compelling. Singer Joe Talbot was a shirtless, shrieking force of nature. Over his shoulder the band's Irish guitarist Mark Bowen sported a ridiculous moustache worth the price of admission on its own.
However, it was the songs that really knocked you sideways when the Bristol quintet trooped on a little before 6pm on June 17 as support to Future Islands. 'White Privilege' counted the ways resurgent nationalism in the UK has robbed from the country's youth. 'Cry To Me' was an exorcism rite against reactionary zealotry.
"A loved one perished at the hands of the barren-hearted right," howled Talbot during the latter, stumbling backwards as if singing into a gale rather than serenading a half-empty stadium in leafiest D4. "Divide, divide, divide…and conquer."
Advertisement
By this point everyone had stopped what they were doing to stare. From the punters waiting for the headline act to the security men and the people queuing at the bar – all around, jaws clacked on the floor. It was an unforgettable baptism.
Seven months later, Idles are newly minted Hot Press cover stars and one of the outfits from which even bigger things are expected in 2019.
"The world is changing at a really alarming rate," says Belfast-native Bowen. "We've gone through a tremendous period of unrest. There's so much negativity. People are looking for a release. And there's catharsis in aggressive, angular guitar music."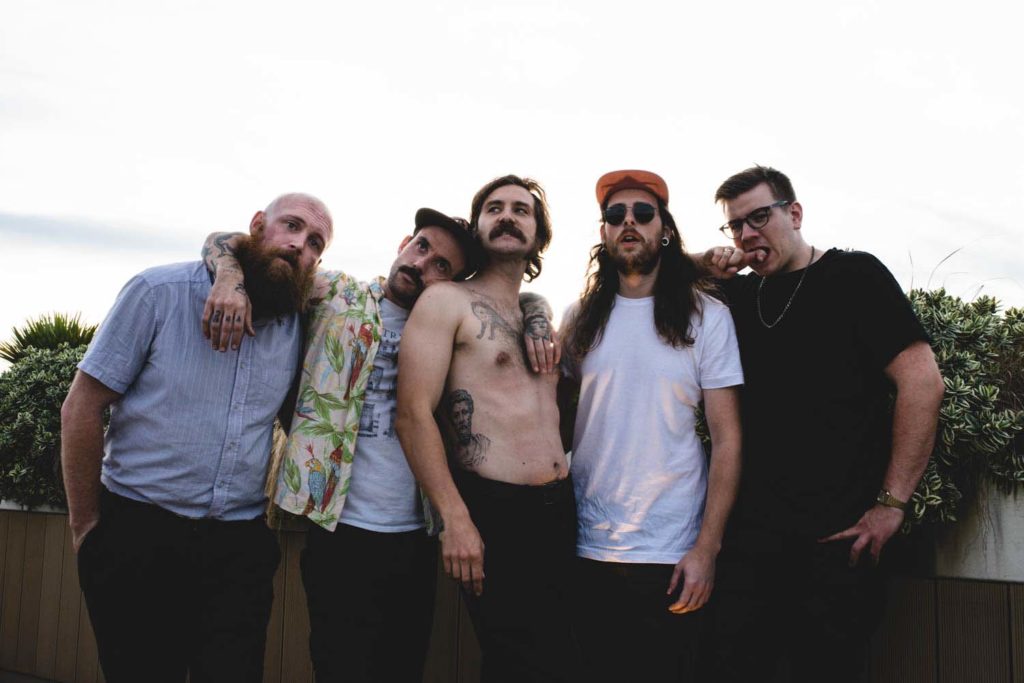 It's not just about venting. The message Idles convey is that, as per their ancient forerunner Johnny Lydon, anger is an energy.
The first step in solving a problem – whether that be Brexit or the sleeper campaign to undermine Ireland's new abortion laws – is to engage with the issue at an emotional level. You have to reach deep within and be honest with yourself. That's where Idles see their role and it's a USP that, in the past 12 months has seen them variously open for Foo Fighters at The O2 in London and curate an art exhibition at the HM Electric Gallery in London.
"There are lots of benefits to a catharsis that has a positive spin and a positive refrain," says Bowen. "Rather than it be purely about anger, we're looking for answers, looking for a way forward. And people have latched onto that."
Advertisement
The bottom line is that they want to be the same people off the stage as on. They talk about politics in the pub. Why shouldn't they do so in front of a crowd?
And it isn't as if they are alone. By force of circumstance – i.e. Brexit and the rise of Trump – people across the world are having to engage politically. The band have a saying : they didn't tap the zeitgeist, the zeitgeist tapped them.
In a year of tumultuous extremes, Idles were thrilled to learn their second record, Joy Is An Act Of Resistance, was named Hot Press's album of 2018. They've long sensed they had a natural constituency in Ireland and have been delighted to see their fanbase grow exponentially.
"I follow all the Irish stuff very closely," says Bowen. "I would have read Hot Press as a teenager. That album of the year accolade meant a lot. I never doubted that Irish people would get it. I knew there was an appetite for our music and for our ethos."
An Irish show had been a long time coming, then. They have since found it difficult to stay away. Donnybrook was followed by a sell-out performance at the Button Factory in October and they're back in 2019 for dates in Vicar Street in April and a summer show at Iveagh Gardens in July. If it seems they're making up for lost time it is because they essentially are, explains Talbot.
"I wanted to get over from the word go," he says. "There's been a real move in Ireland over the past couple of years towards mindfulness and open thinking. I listen to the Blindboy podcast. You get that sense from his popularity that we're becoming more open minded. We've got a history of not being so."
The band have had their own struggles in terms of emotional frankness. Joy Is An Act Of Resistance, which follows 2017's equally pummelling Brutalism, was forged in a period of darkness and upheaval in the life of lead singer Talbot. He and his wife were mourning the still birth of a daughter and he was forced to confront his alcoholism.
Advertisement
Such are the demons stalking the album. Idles rage against the establishment and the status-quo. But they are also, in a way, raging against themselves. On 'June' the singer confronts the death of his daughter Agatha, declaring "a still born was still born/I am a father". Toxic masculinity is confronted on 'Samaritans', where he declaims "I'm a real boy, and I cry/I love myself, and I want to try."
"The thought process I went through before the album was about listening to myself, having conversation with my counsellor, my friends. I had to improve my life first of all," Talbot told Hot Press last year. "What counselling taught me is that I needed to share my feelings and that I needed to offload this huge weight I was carrying for so long. Catharsis is a process I went through. The album is a reflection on that catharsis."
Talbot gave up drinking after concluding he had become an "arsehole". Idles were by that point evolving into a force to be reckoned with and the strain between their trajectory and the frontman's self-destruction was becoming an issue.
Brutalism, their calling card, had been a terrifically scattershot climb inside Talbot's mind. He addressed the passing of his mother for whom he was the primary caretaker following her stroke, his issues with anger-management, his fears for Britain in the aftermath of the Brexit vote (he also disapproved of Mary Berry for some reason).
Yet all the while he was drinking destructively – his way of coping with stage fright – and it did not bring out his sweeter side. The rest of the band could generally handle their alcohol – it made them sillier, funnier. Talbot, by contrast, was a mean drunk – by his own telling paranoid and quick to anger.
"When I quit it was nothing to do with music," he told me "It was to do with me being a better partner and a better friend. I wasn't going to let my career falter because of alcoholism. It was me, as a person, who was letting the band down."
A generation ago, Talbot's struggles might have posed an existential threat to his career as a musician. All that pent up tension – and the fact he could be unpleasant to be around – could have sent things into a spiral. Bands have been ripped apart by lesser things.
Advertisement
Idles, though, instead rallied around their frontman. Their belief in open communication was confirmed as one of their greatest strengths.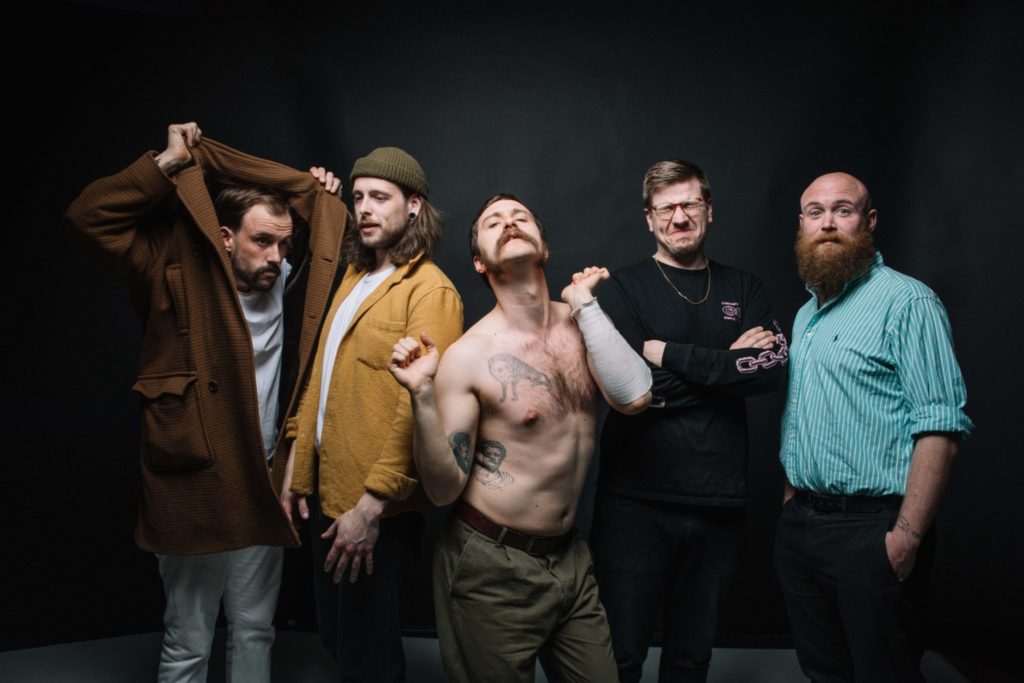 "Being so close, we were going through the stuff he was going through," says Bowen. "We were there to support him. Sometimes, it's true, we were there as a negative energy. When Joe talks about those personal things – that is an act of vulnerability, an act of openness. It increases our level of understanding with each other. His openness is something we all practice with one another."
The band began in Bristol, where Talbot and Bowen attended university. They crossed paths at a local night at which both DJ-ed called The Syndicate. Bowen was studying to be a dentist (he would go on to qualify and practice before taking time away to focus on the band). With overlapping musical and political outlooks, he and Talbot made for natural collaborators. "We had a shared interest in being in a group. We took it from there."
Initially they were a jerky post-punk affair indebted to Bloc Party and Gang Of Four (they also cite The National, minimal techno and jazz as influences). Gradually they stripped away the flourishes and broke the music down to its rawest essentials.
They also insisted on high-standards for off stage behaviour. Who they were as artists flowed directly from their ethics as individuals. Whether under the spotlight or not, they felt they had something to live up to.
"The songs have come from how we behave with each other and from our learned experiences," says Bowen. 'It's not that we sat down and said, 'Oh we need to write these positive songs about vulnerability… or that we need to address toxic masculinity'. It's because those things align with our own lives."
Advertisement
That's not to say they are perfect. Living on top of one another for months on end, tempers naturally fray now and then.
"It's very much a work in progress," says Bowen. "We are by no means heading towards becoming Zen Buddhists. As you get more opportunity as a band to tour, it becomes more difficult. You have to adapt to touring and spending even more time with people you already spend all the time with." They're wary of being portrayed as undiluted agitpoppers in the Billy Bragg tradition. If their message is sometimes political that's because being a human being negotiating the world today is, by definition, political.
"Everything is political. If you're a fucking idiot who ignores politics… that's a political statement," Talbot told me. "Nihilism is a political statement."
Back in the UK there have been some mutterings that Idles aren't a "real" punk affair. This has less to do with their sound than with the notion that they somehow haven't paid their dues, haven't struggled long enough. But then the punk label isn't one they've ever wanted.
"We're not a punk band. We never have been, never will be," Talbot stresses. "It's just not something we are. We are about a positive outlook. It's who we are as people. We are joyous, loving, passionate people."
Brexit naturally looms large for them. As citizens of a country that can't decide whether to shoot itself in the face or cut its arms off, these are naturally fraught times.
"Blighty wants his country bank," barks Talbot on the single 'Great' . "Fifty-inch screen in his cul-de-sac/ wombic charm of the Union Jack / as he cries at the price of a bacon bap."
Advertisement
"The uneducated were lied to," was his take on Brexit when conversing with Hot Press. "And by uneducated I don't meant people who haven't gone to school. I mean people who are not told the truth. But we're not trying to win a debate. We're trying to start a debate."
The political impasse north of the Border – where the Stormont Assembly has been shut down for over two years now – is an additional source of frustration for Bowen. Again, it feeds into what Idles sing about – the importance of honesty and positivity in the face of the primordial resentments churned up by Brexit.
"People in Northern Ireland have been wounded – in some cases physically but also metaphorically," he says. "Because of that people tend to close their minds and so you get the sort of impasses we are seeing now. They close their minds and get dogmatic.
"And dogma is the reason for blockages in all sorts of political situations. Ideally people would be more open-minded, more willing to come together. In light of things like Brexit, Northern Ireland needs to be as strong as possible, whatever shape it [the UK's clusterfuck departure from the EU] takes.
"The fact there hasn't been a border for so long means people have come to terms with that and live with it on a daily basis. If that changes, it's going to shake things up. There needs to be an opening up of communication."
See Idles at Empire Music Hall, Belfast (April 1); Vicar Street, Dublin (2); and Iveagh Gardens, Dublin (July 11)
Advertisement