With a new, more infectious strain of Covid-19 in Ireland, the hope had been that we might avoid a fresh outbreak of the virus in direct provision centres. But that hope has been dashed following an outbreak in the direct provision centre on Kinsale Road in Cork city.
The Direct Provision Centre on Kinsale Road, in Cork city (pictured), has been hit by another outbreak of coronavirus.
An undisclosed number of people have tested positive at the Cork-based centre in recent days. This includes at least one asylum seeker who – earlier this year – lived through another, vicious outbreak of the virus, while residing in the controversial and subsequently closed Skellig Star Hotel in Cahersiveen, Co Kerry.
Another former resident of Skellig Star is a close contact of a positive case in the Kinsale Road centre, Hot Press has learned.
Overall, four former residents of the Kerry-based centre now live in Kinsale Road Accommodation Centre, though clearly that number varies with any necessity to isolate elsewhere...
DECLINED TO COMMENT
Advertisement
The word from inside the Cork facility is that an initial run of tests revealed nine positive cases at the centre last week – a serious outbreak by any standards. However residents told Hot Press that a subsequent follow-up set of tests showed an even higher number of affected people.
"It has come positive for many more other people," one resident said. The resident added that most people who contracted the virus were not displaying any symptoms.
Kinsale Road Accommodation Centre is home to around 250 asylum seekers, and so the threat of a surge in positive tests there is hugely significant, even in national terms. There were 1,296 cases confirmed in Ireland today, as well as six additional deaths. Meanwhile, North of the border, there were 998 new cases and an additional 20 deaths.
The situation in Kinsale Road Accommodation Centre is not anything like as bad as was the case in the Skellig Star Hotel. There, it was almost impossible to maintain social distancing. By way of contrast, the residents of Kinsale Road who spoke to Hot Press said that social-distancing is "doable" at their centre. However, enforcing the rules in a communal setting can still prove challenging.
A spokesperson for the HSE declined to comment on the outbreak, citing confidentiality concerns. However, the HSE said that the situation was being monitored and that standard public health procedures aimed at combating an outbreak were being pursued.
"The Department of Public Health undertakes a risk assessment of the situation, appropriate investigations are carried out and control measures put in place if required," the spokesperson said.
CONDITIONS IN ISOLATION CENTRES
Speaking to Hot Press, a resident who contracted the virus at the centre, explained that she was transferred to Travelodge Hotel, close to Phoenix Park in Dublin, for isolation, on Christmas Eve.
Advertisement
The resident, who requested anonymity, had been expecting to be transferred to the isolation facility at City West, but instead she and a number of other residents were brought to Travelodge.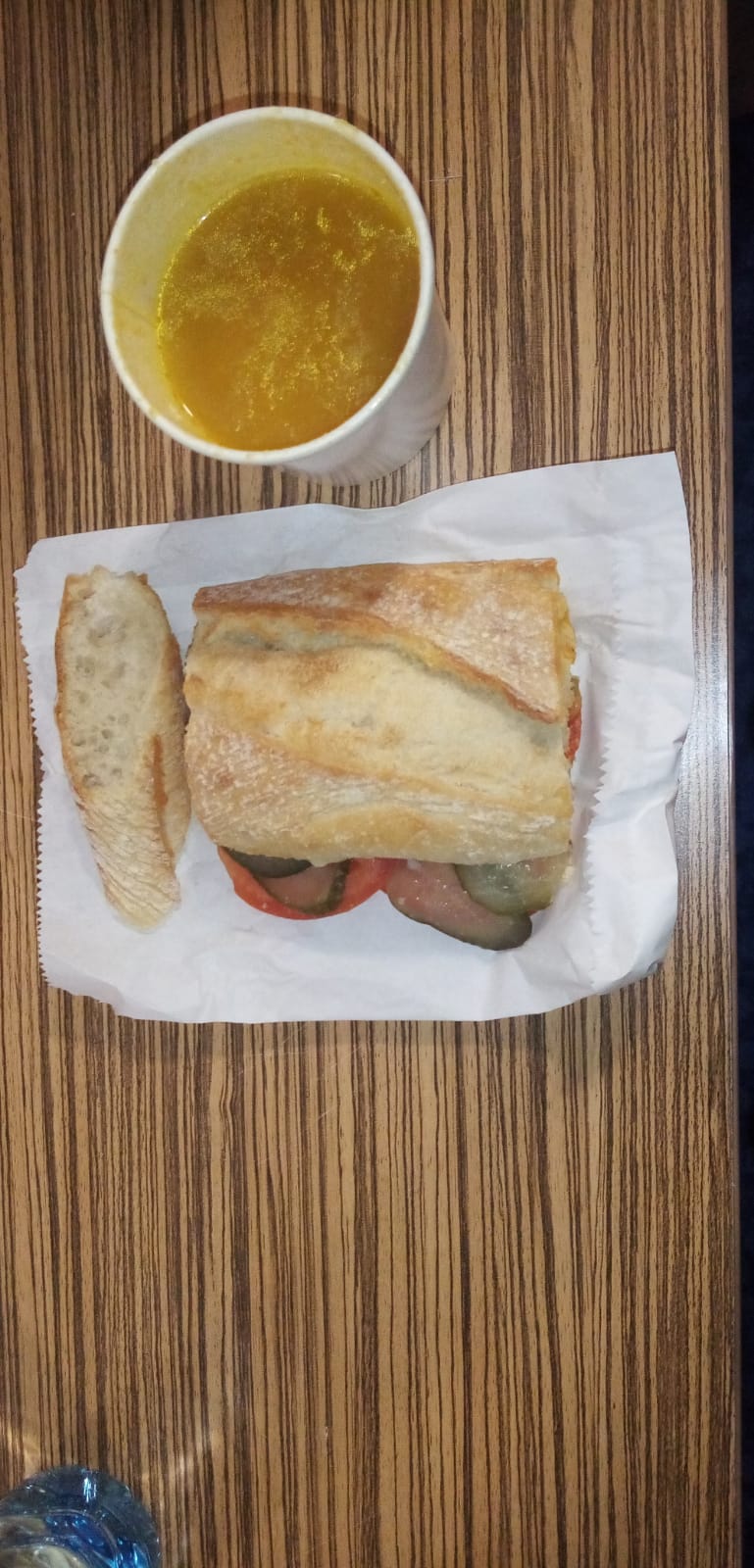 The resident said that her Christmas dinner, eaten in isolation, included "fried potato chips and chickpea soup."
"I don't want to be here anymore," the resident, who was clearly distressed, said. "I want to isolate in the centre in City West."
The individual said she believed "around 20" people from her centre were isolating in separate rooms in Travelodge alone – though clearly this is a speculative figure.
Isolated residents can leave their rooms for fresh air, but they must inform the reception first, the resident explained.
She thanked members of Kerry-based volunteer group Fáilte Cahersiveen, for their support. She added that she had enjoyed her first "proper meal" in isolation today "thanks to the people of Cahersiveen, who gave me vouchers."
Advertisement
VACCINE ALLOCATION
The resident works for a packaging company. She said that although contracting coronavirus can happen to anyone in Ireland, especially in a factory-style setting, a level of stigma has been attached to asylum seekers who fall ill – as if it is their fault.
Asylum seekers are also discriminated against where getting work is concerned.
"My friend was asked where she lived," the asylum seeker told Hot Press, "and she was then told that she can't be employed right now because of the outbreak. The stigma is always attached to us, but it's okay with everyone else."
Since the onset of the coronavirus pandemic, several Direct Provision centres have recorded serious outbreaks. Living in a communal setting – which is how most asylum seekers in the State are forced to live – increases the risk of transmission. Many asylum seekers also lead a communal working life.
During the summer, Hot Press revealed that an outbreak in Eyre Powell Hotel Direct Provision centre in Co Kildare was linked to a dog food plant outbreak in Naas, where one of the residents worked.
In its "vaccine allocation" dossier released earlier in December, The Government failed to explicitly mention asylum seekers living under a communal arrangement as being among those eligible to receive the coronavirus vaccine as soon as possible.
Hot Press has sought comments from the Department of Children and Equality – in charge of refugee accommodation centres – for this article. However, no comment had been received, at the time of publishing this story.
Advertisement
Overall, in Ireland, the number of deaths now stands at 2,200. Meanwhile in Northern Ireland, the death toll has reached 1,271 – an equivalent of approximately 3,200 deaths south of the border.