Julien Baker: "People are more obsessive and willing to trust untrustworthy things than we think"
With the release of her third album, Little Oblivions, Julien Baker has once again established herself as one of the most compelling songwriters of her generation. She opens up about her punk roots; the search for escapism in God and substance abuse; and how working with Phoebe Bridgers and Lucy Dacus in boygenius inspired her to take bold new risks with her sound. Photography: Alysse Gafkjen
Spring has arrived in Tennessee – with the remnants of the recent winter storms that blasted much of the southern states having finally melted away. Speaking from her bedroom in Nashville, on the eve of the release of her third album, Little Oblivions, Julien Baker assures me that, aside from a dead car battery, she's emerged from the storm relatively unscathed.
"It wouldn't be so insane if I lived in Minneapolis, or somewhere like that," she smiles. "But I grew up here, and it only snows like that once a decade. I couldn't get out of my driveway, and I'm still trying to fix my car. It's been rough."
You could say that the 25-year-old has grown accustomed to tempestuous times by now – but to oversimplify her journey over these last few years with clichéd metaphors wouldn't be fitting either. In fact, the resounding message at the heart of Little Oblivions is that the path to recovery and fulfilment rarely follows a satisfyingly simple, linear route – nor can it be summed up as a clear-cut narrative about addiction and redemption in a snappy press release.
When she emerged in 2015, with her debut album, Sprained Ankle, Julien was deemed an anomaly – a 20-year-old queer, progressive Christian and recovering addict from the American South. International success soon followed, with the release of Turn Out The Lights in 2017; the formation of a supergroup, boygenius, with Phoebe Bridgers and Lucy Dacus; and collaborations with The National's Matt Berninger, Paramore's Hayley Williams, Frightened Rabbit and Manchester Orchestra.
While she's once again excavating these life experiences on Little Oblivions, the perspective has changed somewhat, following a relapse in 2018, and the cancellation of a string of tour dates in 2019, as she decided to return home and complete her studies at Middle Tennessee State University.
Advertisement
As such, there's a different sort of anticipation tied up in this release, compared to her previous projects.
"I have a lot emotionally invested in this one," she nods. "Not that I hadn't before. But outside of this being a body of work that I'm proud of, it's this very intimate catalogue of these experiences that I've had, that I've been working through for the last two years."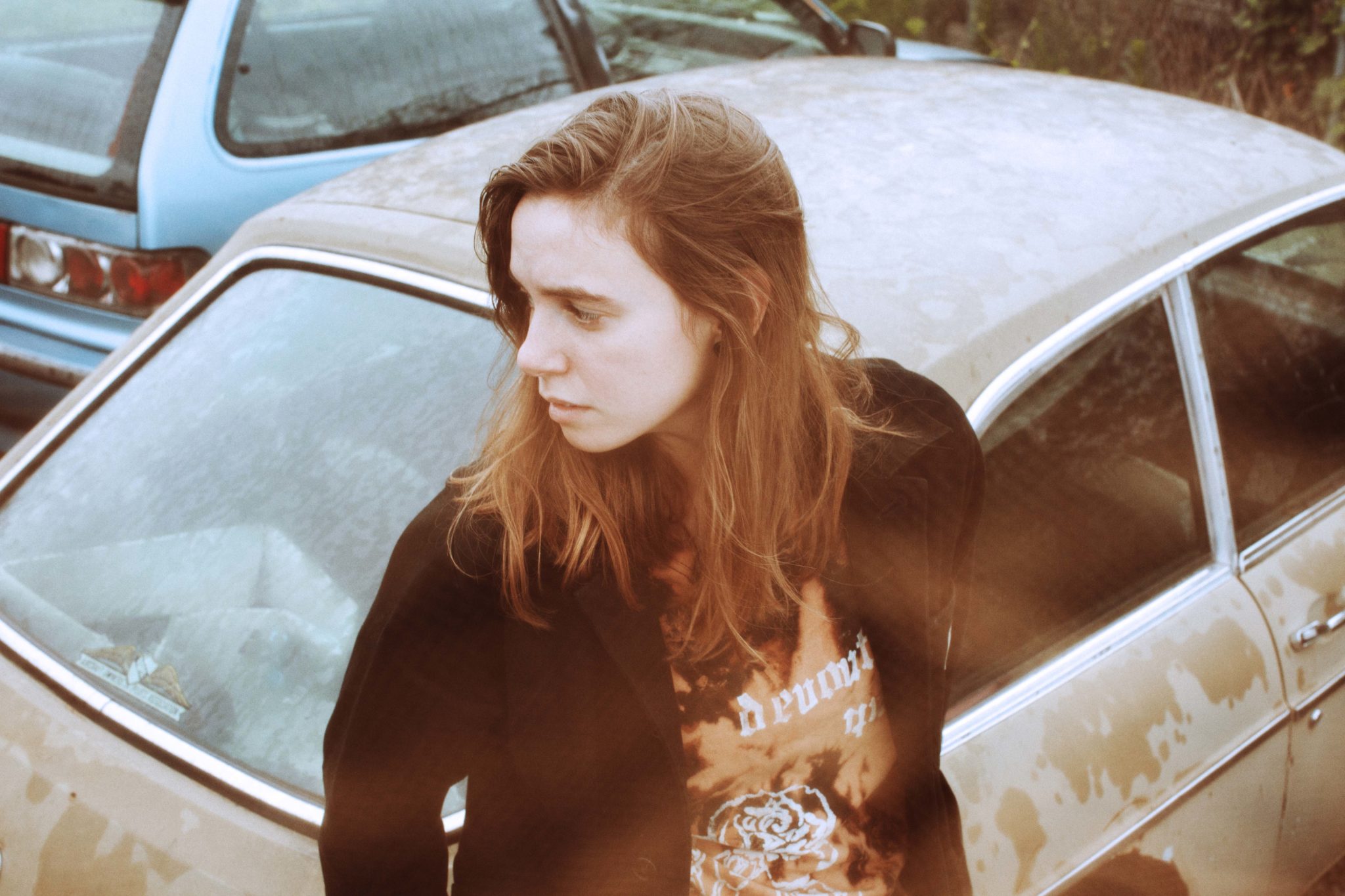 One of the most striking things about Julien, both in her music and in conversation, is how disarmingly self-aware she is. Her lyrics are marked by constant self-evaluation – but it's something that she had to learn, she tells me.
"The kids one generation below me have grown up a lot more fluent in the lexicon of emotional health that's been accelerated by social media," she reasons. "I can even see on Sprained Ankle, my first record, that I'm expressing pain with very little interrogation of it. I'm just like, 'These things happened to me. I don't know why I feel this way. I don't know why I feel the way I do about the world'. I guess the experience, or the repeated practice of writing, makes you more interrogative of the self."
Though she acknowledges that it can be both a gift and a curse, she argues that she'd "rather be self-aware than unaware."
"I spent a lot of time, especially as a young kid, trying to figure out what I was feeling, or why," she resumes. "I was 17 when I started college, and I was just out there, alone, trying to build relationships. It wasn't that I didn't have emotional depth – I don't think it's true that people have varying levels of emotional depth, because everybody has a huge emotional world – but I just wasn't very adept at navigating it.
Advertisement
"Maybe that's why I gravitated towards punk music so much. It was that idea of aggressive loud music, and screaming – that doesn't always require you to be able to perfectly articulate how you're feeling, for you to express discontent, or fear, or anxiety. It provides this very immediate channel for self-expression."
Although you may not have guessed it by the indie-folk leanings and sparse instrumentation of her first two albums, Julien originally cut her teeth in the Memphis punk scene as a teenager. She continues to carry that ethos into her solo work, and brings in a new full-band sound – mostly played and produced by herself – on Little Oblivions.
"As I get older, I've been trying to challenge myself to connect or explore other kinds of music, but that's still the genre that is the most emotionally evocative to me," she says. "Probably because it's nostalgic for me. That's something that still very much informs my playing style."
Working on boygenius' self-titled EP in 2018 with Phoebe Bridgers and Lucy Dacus also had a profound influence on the direction of Julien's sound.
"We all produced that EP together, and that experience opened me up to trusting my creative instincts more," she reflects. "Generally, I'm a person afflicted with quite a bit of self-doubt. I think that precludes me from taking risks with my music. I mean, this record seems really different for me – but it's honestly not that remarkably different! There's just drums and synthesisers now. But to me, even that felt like a daunting task to take on. Being able to work with them was helpful, in empowering me to do that."
There's a brief boygenius reunion on the new album, with the trio teaming up for 'Favor' – which they recorded during the same session as Phoebe Bridgers' Punisher track, 'Graceland Too'.
Advertisement
Phoebe has described Little Oblivions as her "favourite thing [Julien's] ever done" – high praise from someone who's not only Julien's close friend, but a multi-Grammy-nominated songwriter.
"I cherish Phoebe's opinion because I have so much respect for her – and I have forever," Julien smiles. "I watch all this stuff happening to her, and I'm like, 'Wow, you absolutely deserve every single bit of it'. But then, it's hard for me to think of her as anybody else besides my bro Phoebe! The encouragement from my friends is probably the most meaningful thing. I'm glad people I don't know like the record – but it means a great deal to me that my buds like it."
Like Phoebe and Lucy, it's the raw honesty at the heart of Julien's autobiographical approach to songwriting that has garnered praise. She's even gone as far as to describe her work as "confession booth songs".
"For me, it's half about absolving myself of guilt, by admitting to a wrong I've done, and taking ownership of it," she posits. "It's also about seeking understanding. Before I was doing press around this record, I knew that all the interviews from around Turn Out The Lights were the only thing out there in the world – and I felt deceptive. It's because I've changed very much as a person. For all the importance that we place on authenticity in art, I felt like I hadn't represented myself authentically. Not that I was deliberately deceiving anymore – maybe I was just deceiving myself.
"It's about feeling that, to keep a part of myself secret – it's to not be completely known. It's such a human thing to want to feel understood."
Feelings of guilt and shame – familiar by-products of many a religious upbringing on these shores and beyond – are also found across Little Oblivions. But while religious references continue to feature heavily in her lyrics, recent years have found Julien reassessing her faith.
"In westernised society, it was more common to use a Judeo-Christian lens for interpreting the world, than to be an atheist or something," she notes. "And recently, that's changing. So maybe people aren't so religious in a very specific way – but you still can't get outside of being raised in the milieu of institutions, like school, that lean heavily on Christian understanding of morality. So, it's kind of always there, whether you acknowledge it or not."
Advertisement
On the track 'Faith Healer', Julien compares the escapism found in religion to that found in substance abuse.
"It's all something that we're using to meet an emotional need," she argues. "Whether you're a person who seeks that fulfilment in relationships – romantic, sexual, friendship, or whatever. Or if you seek those things to be turned off by substance abuse. Or if you become fanatical about anything. And that's really easy – people are more obsessive, and willing to trust untrustworthy things than we think.
"We have a hierarchy of morality," she continues. "It seems admirable to be obsessive about your faith, and maybe less admirable to be obsessive about your politics – and maybe to some people those are the same thing. It's not admirable to be obsessive about finding another fix. But yet, all of these things exist in a very immaterial realm. There are a lot of similarities there."
While her views on her faith continue to shift, her relationship with her home state of Tennessee is stronger than ever – particularly since lockdown.
"I think this stasis has helped me to appreciate it more," she says. "I had always kind of romanticised Memphis, and returning to home as a point of personal loyalty and pride. But I really do love it here. I'm also not meeting my friends in a different city every day. So I'm forced to dig in my roots to this one specific community."
After years spent moving between cities, and on and off tour buses, she's more than happy to be hanging out at home with her dog right now.
Advertisement
"I'm looking at her being a goofball right now," Julien laughs. "I wonder how she's gonna deal when I go back on tour. She's going to have the worst separation anxiety of all time. I'm just going to have to bring her!"
Although we may have to wait a while before she and her dog make it to Ireland, Julien's managed to clock up some legendary gigs on these shores already – including a set in the stunning St Michael's Church for Other Voices Ballina, which happened to coincide with her 23rd birthday.
"I remember them bringing me out the cake," she laughs. "I was like, 'What do I do with this?' But it was very, very sweet. Everyone there was so kind, and it was so easy to work with everybody. I just loved being out there. I haven't actually played outside of Dublin except for that one time – which makes me sad because I really do like Ireland. It's one of my favourite places to play."
Following a year of much-needed reflection and re-evaluation, Julien sounds reassuringly positive about making her gradual return to live shows – with a tentative tour currently pencilled in for autumn: "I hope that still happens – and everybody cooperates to try to get us out of this situation!"
And until then?
"I'll probably just be here," she smiles. "Making music in my room."
• Little Oblivions is out now.
Advertisement