Hot Press mapped out the current production stars building Ireland's sonic DNA, featuring established names working with major label acts and fresh talent breaking out.
There's plenty of room for improvement when it comes to representation and diversity within the art form of production, but Irish talent is bearing fruit in every part of the country.
Just yesterday, a major new UK report called for an increase in the number of women in production and engineering roles in the music industry. Fix The Mix unveiled its first annual report on gender representation in audio and production engineering roles, and has called on major labels to extend their DEI (Diversity, Equity, and Inclusion) initiatives to hire more women and non-binary producers and engineers behind the scenes.
With studies conducted by We Are Moving the Needle, Jaxsta, Middle Tennessee State University and Howard University, the report found that while women and non-binary people are more likely to be credited in junior roles in the technical fields, they are vastly underrepresented in senior roles across all genres.
Credits for the top 10 streamed tracks of 2022 across five digital service providers reveal a huge gender gap, with only 16 of the 240 credited producers and engineers being women and non-binary people (6.7 per cent).
Bearing this in mind, we've compiled a list of names we can't miss on the music scene - from renowned producers to up-and-comers gaining traction. The results give us an insight into the nation's behind-the-spotlight talent that's igniting a fire in vocalists and artists working with them. Let us know if we missed any newcomers creating the best beats around...
Advertisement
Simba
The head sound engineer of Jungle Beam Studio, Simba Bianchi has 10 years of experience in the music industry. Simba's line of work encompasses something much deeper than just providing cutting edge sound technology as a sound engineer. Jungle Beam Studio intends on spotlighting artists that aspire to make something of themselves in genres such as hip hop, R&B, Afrobeats, jazz, soul, and trap. Simba provides this platform for artists to come in and do what they love — create music.
Alex Borwick
Originally from New Zealand, Alex has been based in Ireland since 2012. He is the head engineer at Grouse Lodge Residential Recording Studios and his career includes working as a touring musician, producer, recording and mix engineer. Renowned for his creativity and innovative approach to making records, Alex is routinely called upon to add his Midas touch. His work for the likes of Sam Fender, Catfish & The Bottlemen, and Ellie Goulding speaks volumes, as well as his comforting aid on albums, EPs and singles with Irish artists like Molly O'Mahony, Niamh Regan and MOXIE.
Sloucho
The Irish producer arrived on the dance music circuit like a melancholic glitter-bomb in a concrete mill last year with 'Hold It Down'; a cinematic-stepper that flirted with influences of hyper-pop, future-R&B and post-dubstep and lends inspiration from Burial to Two Shell on a track that sounds very much represents the future-facing, cross-pollination of modern electronic music. Exploring the concept of duality, Sloucho (much like fellow Irish musician pigbaby, co-signed by Frank Ocean collaborator Vegyn) is exploring various forms of identity. Listen to Sloucho's dual single 'Readymade/Everything' if you feel like experiencing a dance floor sugar-rush.
Advertisement
Elise Mollé
Originally from France, Elise is an engineer based out of Camden Studio in Dublin. Working alongside world renowned engineers and producers like Ruadhri Cushnan and Cian Boylan, Elise has a wealth of knowledge in her arsenal. She also hosts of her very own podcast The Music Tricked Me, boasting guests like Nirvana engineer Steve Albini and Niall Horan guitarist Jake Curran.
Orla Gartland
The Dublin native's single 'Why Am I Like This?' recently found a serious second life soundtracking a pivotal scene in Heartstopper, the Netflix adaptation of the popular queer coming-of-age webcomic that author Alice Oseman began publishing in 2016. Gartland has been producing her own stuff for years, setting up her own recording label to DIY release her material. The London-based talent shared her debut album Woman on the Internet - which topped the indie charts here - on August 20, 2021. She's currently working on her sophomore outing, having learnt the drums, and produces/collaborates for numerous other artists, alongside her work as session musician for fellow indie-pop queen dodie.
Lisa Murray
The singer-songwriter, producer, and multi-disciplinary artist fuses her autobiographical and narrative storytelling with her unique production skills to craft relatable music that deals with a wide variety of themes from heartbreak to modern womanhood. Her tuneful songs resonate with listeners on an emotional level, taking inspiration from renowned pop voices such as Taylor Swift, Sigrid and First Aid Kit. Lisa holds a Masters degree in Music Production, Technology and Innovation from Berklee College of Music as well as an undergraduate degree in Music and Irish from Trinity College Dublin.
Advertisement
SPIDER
The London-based, Tallaght-raised musician and producer began writing and producing music when she was around 16-years-old. She produced her first two songs in 2021, 'Water Sign' and "I'm Fine! I'm Good! I'm Perfect!,' both quickly going viral on TikTok. She also self-produced her debut EP C.O.A, which focused on all of the coming-of-age moments she experienced when she moved to London by herself. As tough as the feminine symbol she's named herself after and influenced by pop singer-songwriter Halsey's album Badlands and electropop alternative singer Lorde's creative lyricism, SPIDER isn't afraid to be a little polarising in her music. In her own words, she's here to "make good music, make people mad, and help change the industry norm."
Bill Maybury
A songwriter and keys player with a BA Degree in pop music, Bill is from Cork, Ireland and is currently based in London. He's written songs for Kenzie, Cian Ducrot, Ryan Mack, Lenii, and has lately been in the studio working with TMS (Lewis Capaldi, Little Mix), Plested (Jonas Brothers, One Republic), Sam Fischer (RCA), and Livingston (Elektra). Maybury has also worked with artists like Sam Ryder, The Blizzards and James Vincent Macmorrow. Lyrics and concepts are his forte, we're told.
Adam McNamara
Advertisement
Freelance producer Adam McNamara has worked with some of the biggest names across Ireland and the UK, from The Academic to Wild Youth. Previously the in-house Engineer in Sun Studios Dublin and Grouse Lodge Studios (two big players, no less), McNamara is now a freelance producer and sound engineer. Adam is best known for his attention to detail and routinely emphasises the importance time plays in making great music. He most recently worked with DALY on his new single 'Love Me Now'.
Alex O'Keeffe
The BIMM graduate's name pops up everywhere if you're a music journalist - we've lost count of how many emails reference his work. A producer and songwriter currently based in Ireland, Alex is routinely producing and playing for some of the greatest names in Irish music, including Fia Moon, Bobbi Arlo, and Erica Cody. O'Keeffe is a relatively new name in the world of music production, having only really begun his journey during lockdown in 2020. His natural talent for radio-ready alt-pop tunes in particular is pretty staggering.
Daniel de Burca
Beginning his production and engineering career in Pulse College, de Burca has become one of the most recognised names in the music industry over the past few years. Based in Louth, Dan is the proud owner of Jejune Studio, a space which he has built and tailored to make hit records. He's worked with the likes of Post Party, Turnstiles, and Paddy Keyes, and has been routinely referred to by artists as one of the kindest humans in the business (aw).
Advertisement
Ruadhri Cushnan
Based in Camden Studios, Grammy award winning producer and engineer Ruadhri Cushnan is the mastermind behind some of the world's best selling records. Regarded by his peers as one of the most experienced engineers in the business, Ruadhri is often the go to guy when Ed Sheeran and Mumford and Sons need that extra magic on a record. He's also worked with the likes of Shawn Mendes, Lizzy McAlpine, Coldplay, and Snow Patrol. The winner of A New Local Hero competition during Irish Music Month gets to get in the studio with Cushnan, amazingly.
Cian Synnott
The Pulse graduate has been in high demand over the past two years working with acts like Westlife, Sorcha Richardson, Milk., April, and Sinead O'Connor. Working freelance, Cian can often be found in different studios around the country lending his talents to movie studios, brands, artists and record labels.
Chris Bubenzer (Benza)
Ask anyone who has worked with Benza and they will refer to him as a literal genius. Based at the Playground in Rialto, Benza has become best known for his versatile production skills and ultra creative mindset. He's worked with rising and established artists like Soulé, Jafaris, Sweetlemondae, Valerie Rose and is also a member of Diffusion Lab.
Molly Mansukhani
Advertisement
The Maynooth University graduate has built a huge amount of notoriety over the past few years. Based at The Playground, Molly has been fine tuning her skills working with some of the best up and coming talent across Ireland. The Kildare native has a Master's degree in Music Technology, and is exploring genres of R&B, pop and hip-hop. Having started out as an intern for Chris Bubenza (above), she's assisted with some major Irish acts.
Adam Shanahan
'Dedicated' is one of the best words used to describe Adam Shanahan. Beginning his career as an artist, he entered the world of production shortly after working with legendary producer Phil Magee. Best known for getting the best out of the artists he works with, like hip-hop artist Nealo and pop artist Bobbi Arlo, Adam Shanhan is a rising star in the production industry.
Thomas O'Donoghue
Arguably one of the most recognised sound engineers across the country, Thomas has worked with names like Gavin James, Villagers, and THUMPER. O'Donoghue works freelance but you can often catch him working his magic at Grouse Lodge and plenty of other lauded recording studios. Currently a lecturer at the Sound Training College Dublin, Thomas is a constant source of knowledge and experience for new and upcoming engineers to draw upon.
Advertisement
RÓGAN
The 20-year-old Irish rapper and producer began his musical journey after being inspired by Lupe Fiasco's Tetsuo & Youth in early 2015. Influenced by the creativity of his peers and mentor ØMEGA, he began to experiment on Boom Bap beats, developing his skills as a lyricist as he found his sound. After releasing his debut project Arrogant in 2017,  he won Dublin's Beat Club's 'Beat Club Champion' two years later. RÓGAN went on to release the self-produced, 5-track EP Hypocrite. His most recent track 'Dazed & Confused' saw him collaborate with the vocalist Kyna.
Jimbo Barry
Jimbo Barry is arguably one of the most important pop producers to come out of Ireland in the last decade. At home, he's worked with Ryan Mack and Picture This, also enjoying huge international success working with acts like The Script, Gavin James, Callum Scott and Sam Ryder. The critically acclaimed songwriter also spent some time engineering and producing for The X Factor in the UK. Remember when 'Hall of Fame' (featuring Will.i.am) was on the radio every ten seconds? Well, you can partially thank Jimbo for that.
Adam O'Leary
The rising Limerick-based producer, songwriter and guitarist has additional bases in Dublin and London. O'Leary works mainly with singer-songwriter and AWAL artist Sarah Crean, who's a producer in her own right, but his contribution to her singles is commendable. He produced a string of singles with the artist from 2021-2022 and is currently in the process of co-writing and producing her next project set for release in early 2023. His work with Crean has over 1+ million streams across streaming platforms, with mixing and mastering credits on the tracks also. With influence from artists and instrumentalists such as Tom Misch, Omar Apollo and Men I Trust, O'Leary is set to embark on a strong 2023.
 

View this post on Instagram

 
Advertisement
Theespaceman
Space is a producer born in El Paso, who grew up in Cork City and is currently based in London. From the age of 10, they developed self-taught skills in guitar and bass, starting to create beats and collaborate at the age of 15. Space doesn't fit into any particular genre or sound when it comes to their production, drawing influence from a range of sounds like Memphis and Detroit hip-hop, R&B, anime, psychedelia and their experiences with mental illness. Their inspiration is not limited to a genre or even an art form, having previously worked with the likes of Jena Keating, Arion, Vayda, Kayleigh Noble, Alex Gough and more. Theespaceman is preparing for their debut EP which will be released mid-summer.
Gaptoof
Gaptoof is a London-based producer who hails from Cork city, and has been creating music since 2016. He's put out a variety of Bandcamp beat tapes, playing live sets and landing production credits with artists like Kojaque, Luka Palm and Lord Apex. Last November, 'Stay Up' found him teaming up with Bristol MC Mushkilla over a silky beat. The pair connected over Instagram, creating captivating soul sample track as the sonic result. It followed his 'Journal 01' EP with illiterate.
Rory Sweeney
Rory is a filmmaker, producer and musician based in Dublin. A prolific artist who is known for his eclectic style, his music can range from ambient to jungle to trap and more. Sometimes it's even all on the same track, his atmospheric and off-kilter production shining through - like when he works with artists like Liam Harris and the rap duo Elzzz & TraviS' on their Full Circle mixtape. With a background in experimental music and video, his productions are enriched with moments of psychedelic editing, cinematography and sound design. He recently joined forces with XXXX In Stereo on new single 'Second Skin' - complete with jungle breaks and ambient textures.
Advertisement
MOYO (aka MOIO)
The producer behind pretty much all of the Chamomile Record crew's music to date (if you're a fan of 'Smile' by Monjola or 'On My Ones' by London-based R&B Dubliner Aby Coulibaly, his style is right up your alley), Moyo - under his solo moniker MOIO - is launching his solo artist career. 'SUNBEAMING' is a breath of fresh air, to say the least, oozing shimmering grooves and smooth beats. He has a knack for easygoing, addictive flows - and 'SUNBEAMING' is as strong a debut offering as any we've heard in the last few years. Follow his socials to see what creativity he taps into next.
AyoMax
19-year-old multi-genre producer AyoMax hails from North Dublin. Growing up, he was surrounded with a wide range of music that has gone on to influence his production style. At age 12, he became involved in traditional Irish music, learning the tin whistle and uilleann pipes, and fell in love with music production whilst in Transition Year of school. Collaborating with Selló on a remix of O'Connor's 'The Foggy Dew', the pair have gone onto release multiple singles as well as a 17-track album that was executively produced by AyoMax (MaxBeats). Looking towards the future, AyoMax wants to begin showcasing his different range of sounds this year. Max Crowley is currently working with Sony Music Publishing and Beatstars Publishing.
Chósta
Advertisement
Conor Kelly, aka Chósta, is an electronic producer from the seaside town of Donabate in Dublin. The Irish artist makes music inspired by his hometown's coastal influences, with nods to Boards of Canada, Mount Kimbie and Burial. Kelly has supported the likes of Real Lies and Lone Lady in his early performances, landing a support slot for the epic Caribou at Dublin's Iveagh Gardens. His single 'Late Night Jazz Radio' received a spot on the best 100 Irish tracks of the year. Having received airplay on BBC Radio 6, 98FM and 2XM, Chósta's debut album Twilight Transmissions is out now, released independently.
ZOiD
Irish producer Daniel Jacobson is based in Dun Laoghaire, Dublin. The producer has been working in the Irish music scene for over 25 years, in both the electronic and acoustic fields. Having recorded with labels such as Metamorphic Records run by techno legend Dan Curtin, his new album Internal Space Element was awarded a MISP grant and features a String Quartet led by leading Irish violinist Cora Venus Lunny.
Christian Best
The Cork-based producer is widely known for arranging the indie-alternative band Elbé with a completely new sound during quarantine. Best's admiration for 90s music and its guitar-centred resonance can best be seen in his work on double platinum selling artist Mick Flannary's 2014 album By the Rule. He's also worked with Marc O'Reilly's L'Être Politique, Slow Motion Heroes Hinterland, and Anna Mitchells on her stellar debut album Down to the Bone. The Skibbereen musician owns Monique Studios, the recording area where he works as a producer, engineer, mixer and drummer.
Advertisement
Cian Sweeney
Arguably one of the most prolific producers to come out of Cork in years, Cian Sweeney (1000 Beasts, named in honour of his endless list of collaborators) took his time to create his first full-length solo project. Featuring co-writes and vocals from an eclectic mix which includes FeliSpeaks, Célia Tiab, LENII, Arthur Valentine, April and Orla Gartland; 1000 Beasts has established himself as an artistic force that straddles the line between soulful, indie-pop and electronic soundscapes on last year's debut album Naruda.
Adam Redmond
Just Wondering brainchild and Instagram satire fiend (we simply can't look away), Adam Redmond's career as a music producer may involve being a permanent member of the Dublin indie trio, but isn't confined to it. Previously the frontman of Search Party Animal, he's also worked with the likes of Strawman & the Jackdaws on their EP F∇X at Flaked Studiom and is behind hotly tipped artist Dylon Jack's new indie-pop flavour. If you mix 49th & Main with The 1975, it gives you some idea of the rich textural soundscapes he can bring out in his colleagues.
 

View this post on Instagram

 
Matty Redmond
Advertisement
Matt Redmond is a guitarist, vocalist, and producer currently leading KÎND, the progressive rockers four releases under their belt. They most recently released 'Live at Sun Studios' in 2022, with plans to release their debut EP in 2023. Originally from North Dublin, Matt has been singing, playing guitar, and performing since he was around 10 years old. More recently, however, Matt has decided to do some solo work, having written, recorded, and produced the song 'Like Clockwork'.
Brian Casey
Raised on the south-west coast of Ireland, Casey's music is influenced by alternative sounds. From classical piano and traditional Irish music to his parents' record collection from the 1990s, Casey draws inspiration from a wide range of sources. His second EP Rain Songs is a 5-track alt-folk journey about finding clarity and specific moments in time. Throughout the EP, Casey evokes a sense of place for each song, steeped in personal and external reflection. He works out of Wavefield Recording Studio.
Neal Calderwood
Neal Calderwood is a producer and engineer. From 1993 to 1998, he was the lead guitarist in the alternative metal band Sheer from Derry, Northern Ireland, who signed to the 4AD label in 1995 and released the Schism EP. Their final album And Finally was released in 2000 before Calderwood created the Manor Park Studio, which is currently his main base of operation. In recent times, he's worked with alt-rockers like fellow Northern act Red Eye Pariah and Dublin alt-punks VERSIVE.
Jarjarjr
The Cork-based artist and music producer creates -jazz induced beats that stay firmly in your head long after listening. His refined, yet occasionally energetic bouts of base could ignite anyone's weekday, effortlessly blending with hip-hop and soul acts. Five to Two recently teamed up with Jarjarjr on a brand new track, 'Song 50,000', which was released on January 12th. Jarjarjr is also presenting Soul Service, "a melting pot of the most exciting and experimental voices in hip-hop, jazz and neo-soul." He also provided the hazy hip-hop beat for Malaki's song 'Head Highs'.
Advertisement
Fio Fa
Dublin-born, UK based producer, DJ and Pear label/club night co-owner Fio Fa (Fionn Fahey) recently released an EP titled Sunset Drifters. His first album was released through the label Duality Trax back in 2020, hovering on the brink of rave music. Fio Fa is suited up to play at this year's Love International 2023 festival held in The Garden Tisno, Croatia. It follows his 2021 offering U Drink, U Pay; his euphoric project of Prog-'e' thumpers and Garage-y shufflers - all in his inimitable style.
Ben Wanders
Wanderland Recording Studios producer, mixer, and drummer Ben Wanders posted his new recording and mixing of the track 'Dead Ends' to Facebook in January 2023. He operates out of the heart of Limerick, and has been making a name for himself after mixing and producing work for the likes of Michelle Grimes, Cathal Murphy, and JaYne. He's also a keen session drummer.
Orri McBrearty
Advertisement
Orri McBrearty's score on Other Land was named Best Soundtrack at the Portuguese Surf Film Awards. The Castlefinn composer and producer created the powerful music after being approached by filmmaker Alice Ward, who later heaped praise on the talent. In the past while, he's also worked on Ireland in Music (2020) and the TV series Bordering Realities in 2022.
piglet
Piglet is the solo project of Irish songwriter and producer Charlie Loane, born and raised in Belfast but now based in South London. A lot of the artist's tracks detail his experiences of mental health, substance abuse, affirmations of self-identity, trans experience and friendship. His latest EP, Seven Songs, released on December 2nd via indie label Blue Flowers. His work is often brought to life visually by trans filmmaker Harv Frost in warm London sunlight. Previously piglet released a run of solo singles ('mill', 'dans note' 'oan') in 2021 and early 2022, plus two collaboration tracks with Porridge Radio through Secretly Canadian.
KidSpyral
The young Dublin producer helped produce Offica's hit 'Naruto Drillings' back in 2019. KSI later got in touch with Moves Recordings/Dearfach Records, recording a verse for the remix over Irish producer KidSpyral's beat. Teaming up with flamboyantmoves.ent management, KidSpyral has since worked with artists like Ama Lou, Offica, Ivorian Doll, a92, and Ladipoe. In January 2021, certified drill classic 'Take It (Yuck)' was produced by Charley Manson and Kid Spyals, packed with rapid-fire rhymes and cocky bravado. 'Sharingan' from Offica a year later was also the producer's touch, furthering their collaboration efforts.
Advertisement
Confamm Charlito
Producer, artist and DJ Confamm took part of a tag team production effort to craft the single 'Crease'  alongside fellow artists Skripteh, Smilez, AO, Jah 1 and Smilez, which unfurls as each artist adds their rap. A self-described visionary, Confamm is tasked with the goal of bringing new sounds to the world. He also worked on 2022 single 'Red Cup' for A92, featuring Wendy Godfrey, AO, Dbo Fundz, A9Kebz and A9Nikz.
John 'Spud' Murphy
One of the most sought-after producers in Ireland, Murphy helped Ye Vagabonds produce their most recent award-winning folk opus Nine Waves. The album features 11 tracks of both traditional and original songs and tunes. Having worked with Caroline, Junior Brother and Pretty Happy, he's also produced black midi's highly inventive album, Cavalcade - but truly shines while working with Lankum. His tips for producing music include: "Use the tools to the best of your ability, and don't be cheesy with them." Lankum's 2019's Choice Music Prize-winning The Livelong Day played a significant role in helping them transcend to the mainstream, largely thanks to the contribution of their engineer and producer. Their new LP, False Lankum, pushes their sound even further into the abyss.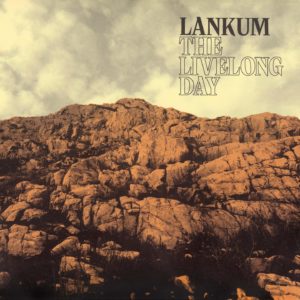 Talkgick
Ryan McCann is a Dublin-based producer and instrumentalist who uses his individual distinctive talent to generate out of this world sounds. The musician utilises his time by discovering uncultivated or enigmatic samples and applying these techniques to generate new ideas for his own discography. Talkgick's own influences like MF DOOM, Lewis Grant and Dylan Brady can be found in his EP Cycle of My Cyclone. The 8-track EP, which he collaborated with fellow Irish artist JMUtobi, is a U-turn from traditional hip-hop, injecting a more avant-garde mix of sounds.
Advertisement
Evan Kennedy
The Dublin born artist with a classical performance and sound engineering background is known largely for his work with dance and hip-hop group Versatile. Currently, the producer is expanding his circle both sides of the pond through studio sessions with US acts such as Coolio, D12, BigKlit and Blueface's producer Young Mackey, as well as Irish acts such as Filmore!, Tebi Rex, Dania, Offica, Costello, DTMD and Fidelity Radio. While on tour with Snoop Dogg, he's taking the time to put the final touches on his own music, which will be releasing this side of 2023, described by him as "as different from Versatile as imaginable, to be honest". With writing contributions from Jamie Dean (of God is an Astronaut), Phil Noone and MaloTheDJ, it showcases a very different side of his expanding sound.
Kessler
Eddy Kennedy is a DJ and producer from Belfast. Kessler's collection of music from a young age encouraged a deep passion for music to grow, and enabled the production of a multitude of unique self-releases, including those on innovative Antrim label Born Sleepy. Influenced by Ilian Tape, R&S, Metalheadz and Hessle Audio; the DJ nurtured his sound in the UK and Ireland before relocating to Rotterdam. It was there his genre-defying aesthetic progressed and is demonstrated in dynamic tracks like 'Endura' and 'Fly Forever'. His diverse sets earned him a residency with Manchester-based Limbo Radio, slots at AVA Festival, Shine and Twitch to name a few, and also a standout performance at Mixmag's Lab London in 2019. The producer also founded Meraki and Footwork parties, whereby he creates line-ups within the realm of footwork, jungle, electro, breaks and driven techno.
Saoirse
DJ Saoirse has spent the best part of the past 15 years collecting records, and establishing her name as well-respected within the electronic music industry. Dublin-born but now based in London, her ability to weave sounds together comes from her interest and comfort in a wide and diverse range of genres and styles. Saoirse's initial brush with the electronic scene came from accompanying her mother to free parties and raves in Ireland. For the past five years, the established Irish DJ has held a monthly show on Rinse FM, and is a resident on BBC's Radio 1. Expect dub, house, jazz, electro, garage, techno, ambient, breaks and some surprises, alongside an unpredictable and cheeky mixing style.
Advertisement
Aidan Cunningham
As a mixing engineer, Aidan has an all-consuming obsession with music. His passion has evolved into a successful career, mixing tracks for artists worldwide while based from his suites in New York City and Ireland. Cunningham's most recent accolades include a No.1 album spot in the Irish Album Charts with The Blizzards. His credits also include seminal trad, alt/rock, folk and pop acts like The Scratch, Overhead The Albatross, The Clockworks, Murdock, Wheatus and Chloe Agnew. His portfolio is multi-genre, spanning rock, pop, hardcore, metal, post-rock, indie, and electronic with releases on Warner Music, Prosthetic Records, Deathwish Inc, 6130 Records, Art As Catharsis, Basick Records, and Glory or Death Records.
Smbg
Galway native SMBG derives his sound from the harder side of 90s beats, with his productions fusing new dance and old school rave to create up tempo "move to the beat" music. His music caught storm in 2022, with many of his tracks played across clubs and festivals in Europe and America, including most famously ADE in Amsterdam. His unique style gives that old school rave feeling which keeps you wanting more, bringing back that nostalgia feeling, along with the fusion of this new wave of techno. With many productions set for release across some big labels in 2023 SMBG is definitely one to watch. Fiachra just dropped his 2023 Collision Course EP of four all-consuming tracks.
Mickzart (Mad Micko)
An artist and producer, Mickzart locks onto people's ears in the nicest way possible. Discovering hip-hop from the Shark Tale video game soundtrack in 2004 (lol), his first listen of Outkast's 'The Way You Move' would ultimately form an obsession around the genre of hip-hop that would last a lifetime. Mickzart "Mad Micko" is currently working on a debut project with the rest of the D12 INC crew. Right now Mickzart is best known for his production on 'Truth and Desire' - the debut single from Qbanaa, 'Love Letterz' by Absentee, and multiple songs from Slevo.
Advertisement
LukeFly
Young Galway native Luke Flynn (aka LukeFly) most recently worked with Dublin rap extraordinaire Jeorge II on blistering new hip-hop single 'A.T.G', taken from Jeorge's new EP. The young talent discovered the sounds of grime at the age of 13, having since become infatuated with the scene and influenced classic albums like Skepta's Konnichiwa album and JMEs Integrity.  With a passion for music, LukeFly took to music production late 2017 and hasn't looked back since.
LEWWAB
Cork electronic duo Lara and Anna fuse together piano, percussion and synth, amongst other ambient sounds to create LEWWAB's soundscapes. The girls came together at the end of 2018 to form the band when they moved to Belgium to explore the music scene there. They released their debut EP Flowers in 2020 after returning home to work on the record, and was played throughout the year by Dan Hegarty on RTE 2FM. In 2021, the duo were featured on RTÉ Culture's Sessions From Oblivion, and released their second EP LASER POP that August. Lara and Anna debuted on BBC Sounds radio on March 30th, 2022 with their single, 'Late For Us' - played by Ireland's own Elaine Mai. LEWWAB's latest single, 'HIGH SPEED CHASE,' samples Ferris Bueller's Day Off.
Advertisement
Prozak
Zac Curtis is a DJ and producer based in Dublin who started making music over lockdown and released his debut EP, Make Me Feel, in 2021. Since then, he has amassed a solid following, leading to his second EP, Holy Spirit, last year. He boasts an impressive back catalogue, featuring collaborations like Shall Not Fade, Hardline Sounds, EC2A and Kiwi Rekords. As a result, he's becoming known as one of the most prominent garage DJs in his native country. His contribution to the genre has earned him gigs across the UK, playing at iconic venues such as Hidden, World Headquarters, Printworks and more.
Sivv
Nuxsense member Sivv is a production maestro and beats leader for the entire crew, working with Luthorist and Jehnova in particular. Cousins Jehnova and Sivv, who both come from a South African background, dabbled in skateboarding before discovering the power of rap and hip-hop. Lod, AL.I, Rem$, Bogzy also make up the Nuxsense collective, a family-orientated take on music. Recent single 'VISIONS', produced by Sivv, is reminiscent of an old-school beat that has been enhanced with new and modern sounds. The group's ethos has been clearly defined on their 2017 mixtape Non-Linear and Luthorist's impressive album Hueco Mundo - plus Jehnova's 2021 LP Avenoir. Dublin is the beating heart of their tunes, even while some of them live in London.
Karl Odlum
Karl started out with his brother David Odlum busking on the streets of Dublin as part of Kíla. In 1990, he formed The MaryJanes with fellow busker Mic Christopher, Simon Good and Steven Hogan. The band split up after nine years, since when Karl has worked with Babelfish, the late Mic Christopher, Gemma Hayes, Ann Scott and Nina Hynes. Odlum has also worked with The Frames and David Kitt on some of Ireland's most important long-player projects over the last few decades.
Advertisement
whenthebeatisbad
Like many producers, whenthebeatisbad began her journey playing in bands, and moved into production and engineering in order to record and release her own music. Highly regarded for her pop and R&B production, she is also renowned for her creative sound choices and songwriting. Currently based at Jungle Beam studio, Richards promises that big things are on the way coming in 2023. Her current credits and beats include V Sensei and teen pop sensation Saibh Skelly.
Chris Barry
The veteran producer has worked with The Mary Wallopers, Junior Brother, Jinx Lennon, Maija Sofia and Myles Manley, to name a few. Some of this eclectic work includes Ispíní na hÉireann and The Mary Wallopers' 2022 debut albums, recorded at Ailfionn Studios in Dublin. He's also worked with Banríon on their stunning new dare to crush EP.
Chris Ryan
Advertisement
The long-time collaborator with Galway shoegaze band NewDad (their Waves and Banshee EPs launched them to the mainstream in part thanks to Chris) and Dundalk's Just Mustard is a genius for capturing a honed in grunge soundscape. A member of Robocobra Quartet - who won album of the year at the Northern Ireland Music Prize 2022 for Living Isn't Easy - Ryan is also renowned for honing the sounds of indie acts. The band's latest album, with Chris Ryan on production work, acted as a thrilling concept album about modern anxieties. Lemonade Shoelace's latest single 'I Think My Heart Is Set On You' was dextrously mixed by Ryan, while Niall McDowell's newest track 'I Have Given Up' features production by Chris.
Plus One
An alias of cultishly adored producer Matt Finnegan, Plus One is a veteran beatsmith behind multiple productions for Irish rapper Kojaque, amongst other impressive credits on an expansive CV. From twisted dubstep, to wicked jungle and bass-driven, UK techno, he is one of a growing number of Irish producers that are inspired by the overseas aesthetic of dutty basslines and grimey textures. Finnegan has concurrently eyed up the dancefloor, stocking an impressive hard drive of unreleased club tracks that were subsequently rinsed heavily by the likes of Ben UFO, Re:ni and EMA, to name but a few. His highly anticipated new EP, We Out Here, filled with four sub-wrenching club tracks indebted to hardcore futurism with a canny pop sensibility dropped in 2022. It followed 2021's brilliant SILVER EP.
Walshy
Luke Walsh, aka Walshy, hails from Swords in North Dublin. The talent first debuted on the Irish and UK hip hop scene as a part of a duo, Caleb & Walshy - releasing the album Terminal 27. In 2022, Walshy produced his debut single 'Glass Case,' recorded in both Leamington Spa and Dublin between 2019 and 2021 and featuring an antiphonal dialogue between two delayed saxophone melodies. He dropped his solo debut EP, the 4-track long Shower, in 2022 - but 2023 is shaping up to be a big year. Just last week, Walsh unveiled The Den-inspired visuals for 'Just Walk Away'. Cillian Green (though some would endearingly mistake him for Cillian Murphy) and Cian Redmond are responsible for the acid-induced, animated dreamscape that Walsh curates with Housewife on his latest tune.
Advertisement
Lenii
After moving to New York when she was 15 to study production at Dubspot - an electronic music production and DJ school - Cork's Ellen Murphy has since written and produced for both developing and established acts. Lenii recently gained attention for her contributing work to electronic star Zack Martino's single, 'Crave U.' She also wrote two songs for Mothica's debut EP Blue Hour, which charted globally on iTunes. The LA-based talent's own music takes on a playful tone as it discusses darker, more emotional topics lightened with her distinct Irish humour, which can be seen in her debut EP In All Fairness from 2020, which charted as #1 Album on iTunes in Ireland. Most recently, Lenii unveiled her sophomore Zero Sympathy EP after a slew of singles.
Soria
Through an incandescent blur of voice, synthesisers, piano and field recordings, Soria's music is an intimate expression of emotion, memory and place. Fostered by the belief that music is about creating, her mission is to nurture the creation of timeless, quality electronic music and connect people. The past two years have seen her release a cassette, Storegga, and share her music at settings across Ireland, the UK and Europe. 2020 offering 'Bliss Song' saw her gain recognition at a wider level, and deservedly so. Recent tunes include 'Life Balm' and 'Mary Madrugada'.
Brawni Beats
A Limerick-born electronic producer and performer, Brawni has put out a series of live performances shot by party-starters Cabal. With a background working on TV and film sets, his synth performances feature far-off locations. Recent singles include 'Amber' and 'Symbol', and he's due to team up with Long Island Sound for a gig in Limerick venue Pharmacia later this month. Brawni's October 2022 debut EP 'Golden Dawn' features four keenly focused, club ready tracks that weave between electro, techno, and melodic 4x4 journeys. Stemming from a year of pandemic induced studio time, Dillon wasted no time and got to work producing over 10 tracks which have been featured in his live video series and live sets. Tracks like 'Dumbledore' and 'I Do My Own Stunts' offer a wavey, playful take on techno for his debut release on the Cabal Label and the group's first vinyl.
Gaff
Advertisement
Diving into to Gaff's catalogue, the producer mixes beautiful alt-rock influenced guitar riffs with modern trap drums, leaving room for his unique, intoxicating vocal tone to shine nicely on top. Gaff is patiently building his musical resume and vying for his shot at greatness. Although Gaff is still in the premature phases of his career, the rapper is striving for the top - with a small town legacy being built brick-by-brick. What makes the Irishman all the more interesting is that he capitalises on inflection, emphasising pronunciation and baritone pitches which excel beyond the skills of the underground. Two years after giving us some bangers, the young DIY producer returned in February with 'Right Here Waiting'. The Roscommon native's style of music lives in the cracks between indie, pop, trap, alternative and hip-hop, but genres don't label him.
Rory Ryan
The Galway-based artist and producer has spent the guts of the past two years immersing himself in all things music since he began releasing tracks in 2021. Blurring the lines between synth-pop, dream-pop, and neo-psychedelica, Ryan's music oozes tones of nostalgia and melancholy that stands in front of a backdrop of hope and optimism. He takes influence from bands like MGMT, Sunbeam Sound Machine, Beach House, Cigarettes After Sex and The Flaming Lips. The YouTube channel I'm Cyborg But That's Okay premiered his debut single 'For You' in 2021, a synth-pop ballad which pays homage to the sounds of the 80s whilst keeping its eyes on the future. Ryan released his debut self-produced EP EP 1 on March 26th, 2021 and is currently recording his debut LP. His most recent single, 'Keeping My Mind Quiet,' came out last year.
Cillian McCauley
With collaborations a key part of their craft, Bricknasty's core iteration began after vocalist and guitarist Fatboy connected with producer Cillian McCauley via Soundcloud. In tandem with McCauley and paired with a tight knit group of musical peers – Tebi Rex, Khakikid, Tomike, Ahmed With Love and DeCarteret - Bricknasty are now bringing their brand of sardonic, neo-soul to a broader, younger Irish audience while staying true to the classic artists that have informed their music. McCauley's slick, jazz-informed beats are a beautiful element of the Bricknasty Brand - we're excited to see what the young talent does next.
Advertisement
Cian Boylan
The Irish pianist, composer, arranger, songwriter and producer has worked internationally in the music industry for over 20 years. Regarded as one of the most versatile musicians in Ireland, Boylan works across many genres and is equally at home writing, producing and performing with pop, rock and jazz artists as he is arranging and composing for orchestra and big band. He's teamed up as creative director, arranger and producer for everyone from Sinead O'Connor to David Gray. Not a bad CV! The jazz musician also the owner and producer at Dublin's premier recording facility Camden Recording Studios - which is the base for most of his album and television/film music productions.
Sean Price
Known for his work as part of duo PRIICE and with indie singer-songwriter Katie Phelan, Sean is also one-half of sibling duo PRiiCE with his brother Conor. Originally from Blessington Co. Wicklow – PRiiCE had a remarkably busy 2021. Although their debut mixtape 44 under their new moniker was only released two years ago, they've been making music together for a long time. The pair's last single 'Ghosting' arrived at the end of that year before Sean produced Katie Phelan's debut tracks 'For Good', 'Duvet Day' and 'guessed it was about me' - which was actually written by Katie about Sean (damn that's lovely). Both acts are part of Brook Records.
 

View this post on Instagram

 
Cbakl
Advertisement
The Belfast based producer starting out uploading tracks to SoundCloud aged 15 before he gained an organic following online. He has now progressed to becoming one of Ireland's most in demand beatmakers. Successfully transitioning focus from SoundCloud to Spotify & Apple Music, he has amassed over 10 million streams across various platforms. Two of his songs featured on the RTE show Kin, starring Aiden Gillen (Game of Thrones, Peaky Blinders) and Emmett J. Scanlan (Peaky Blinders, The Fall) and supervised by David Holmes. Having spent much of his career virtual crate digging to discover soul and jazz samples – creating new sounds via his production prowess – he brought this approach to the world of traditional music at this year's TradFest– trawling the archives to collect musical, vocal and spoken snippets, bringing into a new setting. Cbakl's most recent releases include a collaboration with Chiedu Oraca and Rouk3n ('No Love To Give') and 'New Girls Every Night'.
Welshy
The dance music artist, real name Ross Walsh from Kilkenny, is one of the nation's most in-demand dance and electronic producers. Late last year, London-based Ross released his new single, 'Paranoid' with Izzy Bizu, and played Dublin's Academy 2 on August 19th. "My biggest musical inspiration was the late, great Avicii. I loved how he pushed boundaries combining genres and creating some of the most iconic melodies in my opinion," he told RTE in 2022. "I would describe my music as house music with a bit of a twist, a lot of my music lately has been heavily inspired by world music and sounds from around the globe."
Dan Doherty
The Darklands Audio guru, composer, engineer and producer's crazy list of endless credits include Fontaines D.C., Denzel Curry, Coolio, Damien Dempsey, Versatile, Meryl Streek, Obie Trice, Swifty McVay (D12), Dubzeno, Somebodys Child, Slyrydes, Scattered Ashes, TV People, God Creative, Vulpynes, Emily 7, Nuxsense, Sun Mahshene, Galants, The Wha, Creative Crime, Rezo, Crispr Kid and Vllns. The studio was created by Dan back in 2012, located in the heart of Dublin city. He can make some wild rock noisescapes in particular, but his knack for crossing genres and mediums (he works in film as well) is astonishing.
Aidan Cunningham
If you've been in the Irish music industry for any length of time, Aidan's name will be familiar. Cunningham's fascination with recorded music formed as a young teen and has flourished into a full time career creating music with artists from around the globe. The mixing engineer, music producer, and an award-winning mastering engineer is based between New York City and Ireland. No matter the genre of music, his ability to define a unique feel for every song he works on has earned him the respect of artists, producers and labels alike. Notable artists Aidan has mixed for include The Scratch, Wheatus, Overhead, The Albatross, Four Year Strong, The Blizzard, The Clockworks, Chloe Agnew, Paul Alwright and loads more.
Advertisement
CROOK
The Irish-born, Berlin-based musician and producer has forged an eclectic project which ranges from hyperpop through to electronic folk and alternative R&B. CROOK continues to build out the FEEL BETTER world to showcase more of his versatility. Built around the idea of feeling more - he says that the title "is more accurately read like an instruction, or an invitation: to feel more deeply, more fully, more honestly -- to do a better job of feeling." OH GOD itself comes from a place of self-sabotage and how "some days we wake up and decide to do everything the hard way." Musically inspired by genre-pushing pioneers The Neptunes, Bon Iver and SOPHIE, CROOK's folk roots shine through in his captivating storytelling.
Zissou
Dublin beat producer ZISSOU has enlisted BBC Introducing supported MC EMBY, E The Artist, Julia Louise Knifefist & more on a 6-track collaborative mixtape that unites the very best of the current Irish hip-hop underbelly on a sample-heavy soul aesthetic. Rodney Paz's 2021 track 'GEARHEAD' was produced by Zissou, a producer who most notably featured on Hazey Haze's album Is Mise. Lending influence from the irreverent style of hip hop championed by contemporary artists such as MIKE, Navy Blue, Wiki and Mavi – and a style that has only really developed in Dublin throughout the last few years – ZISSOU's community spirit is laid parallel to that of the label it arrives on with his new mixtape. Spanning neo-soul, spoken-word and hazy beats for fume-filled rooms, it feels like the Dubliner has finally captured the energy he has been longing for since he started producing hip-hop.
Wastefellow
Advertisement
The forward thinking young producer (Diolmhain Ingram Roche) and vocalist from Dublin first caught the ear of Irish tastemakers for his hip-hop beats back in 2016. His debut EP Amazed, A Maze! further cemented his potential. Seemingly emerging from nowhere, his voice and production coalesced into a singular, psychedelic sound. Since then he has built a following throughout the country through his live A/V show, featuring prominently across festival line-ups and being consistently tipped to support a range of international acts. More recent projects from the Soft Boy Records talent include 2018 EP Post Human Potential and 2022 single 'Post Credits Scene'. Electronic genres like dubstep, garage, footwork, bass music, and drum and bass merge with hip-hop for glorious, often supernatural results.
Aran Sheehy
The electronic musician, recording engineer and producer from Dublin released his debut single 'Burn', a collaboration with AILSHA, back in 2022. The track reached No.1 in the iTunes Electronic Charts, and his follow up 'Mandala' has seen endorsements from legends of the electronic music scene such as Sasha and Job Jobse (who frequently plays it at his residencies in Berghain nightclub in Berlin). 2022 saw Aran be the recipient of awards from both The Arts Council of Ireland and DLR County Council. Aside from his solo career, Aran is one half of electronica duo 'Manyana' and produces space ambient music under the alias of TrES-2b.
GNS
Recently working with V.Sensei on the addictive 'LOVE A LIE' (feat. Olivia Emade on backing vocals), GNS has now found a manager and is firmly on the up. Fusing hip-hop with elements of punk, it's massively versatile. 2021 saw the release of a smattering of singles like 'BIB', 'momma bird' and 'Rhodes' following his 2020 debut 'Reload It' - featuring Sean Lyons. Working across creative direction, fashion, production, songwriting and more, GNS is untapped talent waiting to emerge. Hopefully he gets more credit in 2023.
 

View this post on Instagram

 
Advertisement
David Anthony Curley
The Clinic Recording Studios has been a hub of incredible music for years at this stage. One half of The Cope (with fellow musician/producer Joe Furlong), production legend David Anthony Curley saw a gap in the market for a space that utilised both the highest spec modern recording technologies and the most sought after analogue equipment. The Clinic in Dublin was then built to cater to the ever changing landscape of music production and to be an inviting space for all regardless of engineering prowess. The list of clients includes Denise Chaila, Sorcha Richardson, Rejjie Snow, Gemma Dunleavy, Jape, James Vincent McMorrow, Pillow Queens, Ailbhe Reddy, Alex Gough, God Knows, MuRli, Kean Kavanagh, Jafaris, Kynsy, Lucy McWilliams and more.
Daniel Fox
Gilla Band's resident sound engineer and producer has already curated a well-earned reputation for noise-rock within the Dublin outfit's music, but his knack for honing the sound of new acts is remarkable. Recently working with Naked Lungs on their DIY debut single 'Database', he doesn't interfere with the DNA of the artists, but captures the atmosphere of frenetic guitar wailing and muscular sonics effortlessly. If you haven't heard Gilla Band's latest opus Most Normal, you're seriously missing out on some incredible, otherworldly walls of pure chaos. Dan also frequently works with Paddy Hanna and Melts.
YinYang
Belfast's resident noisy experimental hip-hop artist and producer is one of the most intriguing acts around. London-based Lauren Hannan recently teamed up with techno rockers YARD on new single 'ECDYSIS'. Inspired by the likes of M.I.A., Little Simz and Peaches, Yinyang's track 'Bloodhound / Earthbound' is a haunting, creeping concoction of hip-hop and alt-pop, all about "shedding your skin of a bad situation and understanding, on reflection, how much better you are without it". Her sonics are creepy and endlessly captivating.
Banba
Advertisement
The experimental electronic music project from Gav began in the Dublin mountains, and got our attention last year with the single 'Night Drive'. Formed in early 2020, Banba mixes a multitude of genres, blending sonic textures and psychedelic layers by manipulating samples and collaborating with other artists. 'Night Drive' has a down tempo groove that charts the almost-comedown feeling of calmness and serenity and introspection. Banba's sound simultaneously enchanting, hypnotic and slightly joyful, telling a story using just electronic flourishes. Last week's new single 'Fairy' is taken from his new Meabhrú Tapes EP.
 

View this post on Instagram

 
Brién
Northern Irish producer Peter Bríen has made his mark on numerous artists, collaborating with Soft Boy Records' Kean Kavanagh, Célia Tiab and Kojaque in the last few years. His DIY VOL. 1 mixtape arrived on June 24th, 2020 and we've been waiting for more ever since. We last heard his solo stuff on 2021 single 'IDKWHY', a neosoul, jazzy number where he teamed up with ffolliott (Belfast-based DJ Jamie Nelson). Fusing genres like there's no tomorrow, the gifted producer can capture a smooth sound like it's the breeziest thing in the world. *Sigh*...can't relate.
Kean Kavanagh
Another Soft Boy Records artist? Well, they do be bangin' out the bangers. Today, for example, Kavanagh returned with lofi indie track 'Mary', inspired by John B. Keane's work. The Portlaoise-raised, London-based producer, singer-songwriter and A&R guy has credits across Kojaque's seminal 2021 debut album Town's Dead. It blew us away, but Kean's capabilities are stretching far beyond just the Irish scene. "It's been great to see my friends develop and see their confidence as artists expand," Kavanagh said in 2020, following the release of his debut album Dog Person. "There's no better feeling than watching everyone grow both as people and musicians."
Advertisement
Smallcrab
The Dublin-based DJ and electronic producer is playing shows all over the UK and Europe, having supported The Cope recently at their Button Factory gig in the Irish capital. The German-born artist just dropped her new EP 'Glucoside / AYY + Tokyo', following her Flowing With Honey EP from 2022. Ana has shared the bill with the likes of Jossy Mitsu, Chloé Robinson, Jyoti and Long Island Sound in clubs like Wigwam, The Racket Space and Iziyaka Basement. Her latest tracks are released via Manchester-based label Left, Right and Centre.
Danny Trouton
Based at Tree Song Studios, Northern Ireland; Danny is currently working with Amy Montgomery, Shoresheh and Zac Trouton. He's also mixed for Ailbhe Reddy and George Hutton's collaborations, having partially learned the skills of the trade from composer, arranger, musician, producer and singer-songwriter Michael Mormecha. Shoresheh's May 2022 single 'Safe and Sound' was deeply personal, with a poignant message at its core - handled beautifully by Mormecha and Trouton to create a cinematic ambience of stillness and grief.
Michael Mormecha
When not fronting Belfast's favourite alternative rock band Mojo Fury - who have played along side Biffy Clyro, Oceansize, Everything Everything and a whole lot more - Michael will be fusing sounds and styles of music at his farmhouse studio. From Tree Song Studios, he's worked recently with Rowlette, BECAH, Kate Nicholson, George Hutton and Tracy Gallagher. Born in Devon, he's been based in Lisburn for years.
Advertisement
Uwmami
Embracing a fiercely DIY ethos, Uwmami is fast becoming one of the most compelling producers in the country. She's collaborated with Kendino, Sélu, ØMEGA, RTL.Bluuwoods - and recently Vanessa Alto on new single 'Crossfire'.
"I wouldn't say that getting attention is a major driving force for many producers, but being credited for your work and respected enough to access opportunities is important – and I don't think Ireland's doing too badly on that," she told us in 2020. "Mango and Mathman are a good example of a rapper-producer partnership standing on equal footing, and I think a lot of smaller artists see how well that works for them and have taken note. They've set a good precedent."
Jamie Hyland
The M(h)aol bassist engineered and was immortalised in the title of Gilla Band's debut album Holding Hands With Jamie, as legend would have it. She also acted as the sole producer behind M(h)aol's recent, ground-breaking debut album Attachment Styles, forging laughter, trust and rage into mind-blowing post-punk soundscapes with a raw compassion rarely seen. Opening with an urgent guitar riff before a thumping drum beat kicks into gear, the slow tension that eventually lets rip is just a taste of the spine-tingling nature of the quintet. Armed with a Rough Trade publishing deal and brutal honesty, Hyland's work with the one-of-a-kind punks bears endless potential for greatness.
Chameleon
You might recognise Matthew Harris from his appearance on the hit show Normal People two years ago and for his A New Local Hero win last year - followed by the funky Rubyworks Records released single 'Show Me Where Your Heart Is'. Now going by Chameleon as his producer stage name, he has released some great tracks under both monikers. His debut single 'You Know' with Lucy Williams, is a potent statement from one of Ireland's most important rising talents.
Advertisement
"I studied film for four years and it's a love affair I've cultivated alongside music since the beginning," he said of the colourful 'Show Me Where Your Heart Is' video. "I'm constantly pulling from films and filmmakers I love; Kubrick, Linklater, Hiro Murai (Atlanta) etc. I see a space in Dublin's music scene for the development of some new visual languages and I want to build into that, start making a unique stamp, something people will be able to recognise as unmistakably 'Chameleon'."
Mubi
He's created beats for Kendino, Rem$, The Kyd G and more in the last while, and has relocated to London to reach even further into the industry. His hip-hop flare and penchant for igniting the talent of whoever puts their bars over his background soundscapes allow him stand out from the busy crowd. Recently, he produced 'Soul Food' with HollowBoysDance, and 'No Sense' and 'Awh Baby' for The Kyd G. Keep a keen eye out for Mubi this year, he's underground but making a mark.
Cormac Butler
The Faction Records producer extraordinaire has an insanely packed catalogue of credits, and for good reason. Butler has an extensive and wide-ranging discography from All Tvvins (including their new single 'What's Happening' from their forthcoming EP Your Country) to James Vincent McMorrow to Sorcha Richardson to The Academic to Gavin James and The Coronas. The songwriter and mix engingeer also worked on 'Out the Gaff', the collaboration between Denise Chaila, McMorrow, MuRli, God Knows and Richardson during Covid. The instrumentalist's roots in music go back to childhood when he was taught the violin.
Richey McCourt
Advertisement
The Irish producer has huge credits with pop musicians Aimée and Laoise - plus he co-wrote the dancefloor-ready 'Looking For You' with Dashoda. He also brought CARRON's 'Right Time' to life for the ethereal trio. McCourt spent time last year working with indie-folk artist Sarah Buckley on her new EP, Magic Powers, with Karl Odlum (David Kitt, Gemma Hayes) and Darragh Nolan (Ailbhe Reddy). Kildare musician Megan O'Neill previously created the 2022 EP Time (Thought you were on my side), featuring five songs written and recorded throughout 2021 with Richey.
Lullahush
The Irish multi-instrumentalist and producer is releasing his debut album A City Made of Water and Small Love, an intricate love letter to the small, everyday moments that make up a life, on May 27th. The new video for forthcoming single 'You Look Like You've Been Up All Night, is due out on April 7th - backdropped by the liminal space of Dublin's Royal Canal after an after-party. It ultimately captures the fleeting intimacy of love in your twenties. lullahush has already garnered praise for his productions and was nominated in 2020 for an Ivor Novello Rising Star Award in conjunction with Apple Music. He has also taken part in the Red Bull Music Academy in Berlin.
Darragh Nolan
Gorey man Darragh has produced some of the most compelling new tunes from indie acts over the last few months and years. We're loving 'River' by A. Smyth and 'This man thought he saved me' by the endlessly gifted Patricia Lalor. He worked extensively on her This is How We Connect, While You Stand So Tall EP, which blew us away. Asta Kalapa (Nolan)'s credits include Ailbhe Reddy, Winter Aid, WOLFF, Basciville, Nocturnes, Sacred Animals and more - plus 'Fever' by A. Smyth even got a spin on Made in Chelsea!
 

View this post on Instagram

 
Advertisement